Easy Way To Save Money – The Penny Challenge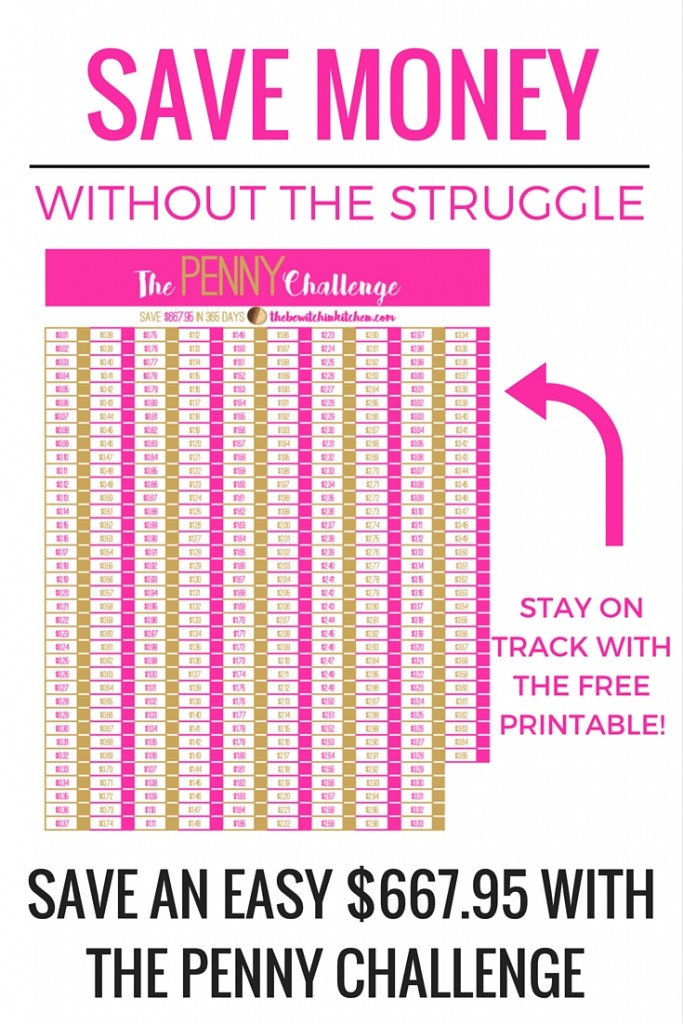 We're all looking for an easy way to save money and I have the solution! It's called The Penny Challenge and it's an easy way to save an extra $667.95 a year.
This is a great challenge that you can start at any point during the year, it doesn't have to be January! A goal of mine for 2016 is to build our savings up in case of an emergency. You never know when it will hit the fan (I found that out last summer when our sewer backed up). Life happens, and we need to be prepared!
Easy Way To Save Money
Let's face it, penny's are pretty useless. They weigh down our wallets and are usually left in the cupholders in our vehicles, only to disappoint us while we're digging around for quarters at the coffee drive through. Heck, us Canadian's got rid of pennies all together! It's true, in Canada, stores no longer accept or give out pennies.
Canadians, we can still do the challenge just transfer the total every week to a savings account. Better yet, set up an automatic transfer with your banker.
I have always said a penny a day adds up. It's an easy way to save money! Think about it, if your picked up and saved every penny you found in the past year you would have savings to do what you wish with.
What would I buy with an extra $667.95?
I have been eying up this dress from LuLu's for a while, so I would probably treat myself and finally grab it. The rest would be put towards a little IKEA trip or maybe a table I have been eying up from Joss & Main.
CLICK THE IMAGE TO BE TAKEN TO THE PDF DOWNLOAD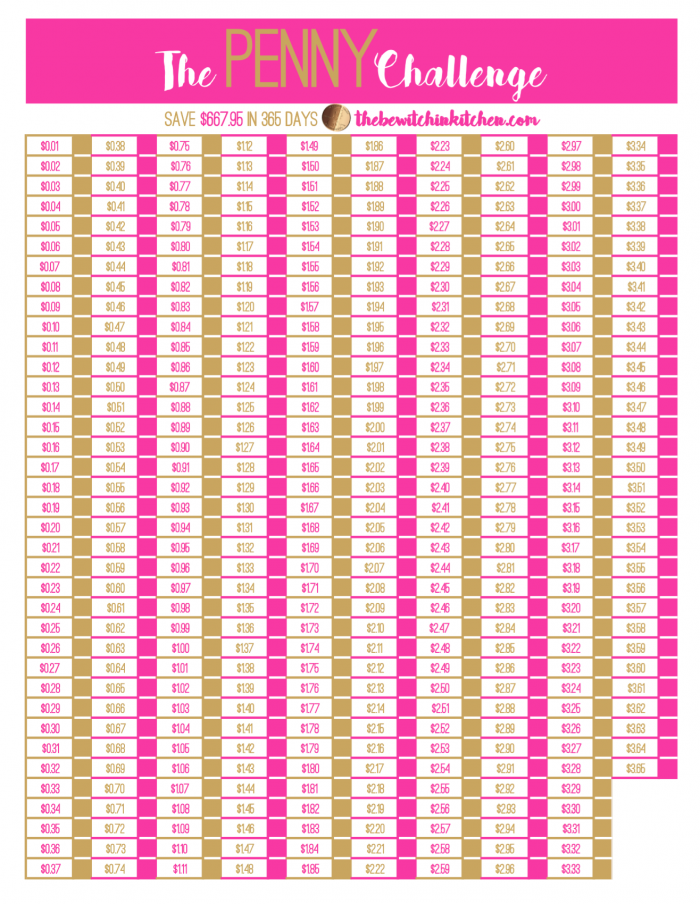 If clicking on the image doesn't work try The Penny Challenge Download.
What would you do with an extra $667.95?