Paint Chip Craft: Spring Carrots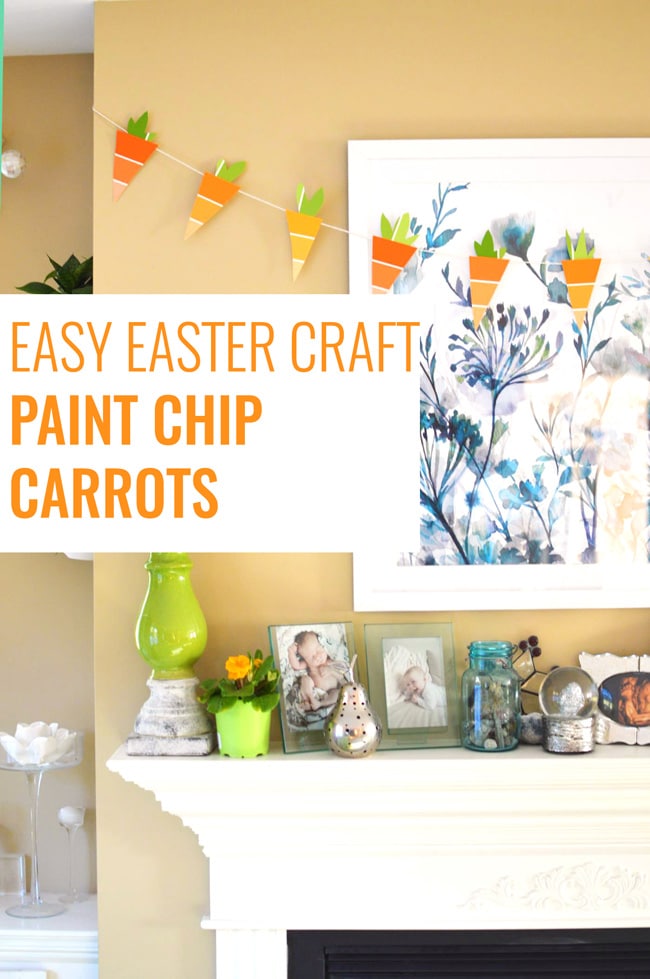 I have never been one to decorate for Easter but this paint chip craft is so easy, it doesn't take much effort at all.

Paint chip spring carrots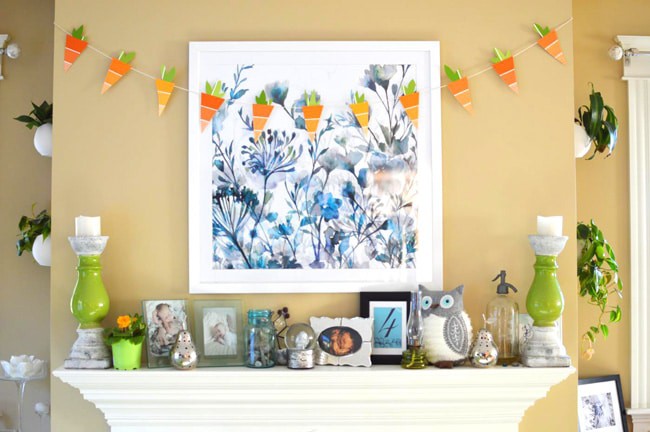 Start by deciding how long you would like the strand of carrots to be and then how far apart you would like the carrots to be or how many total you would like to have.
I ended up making 15 total carrots (there are 11 in the front and 2 on each side of the wall so that the carrots can be seen from the side and not just the front).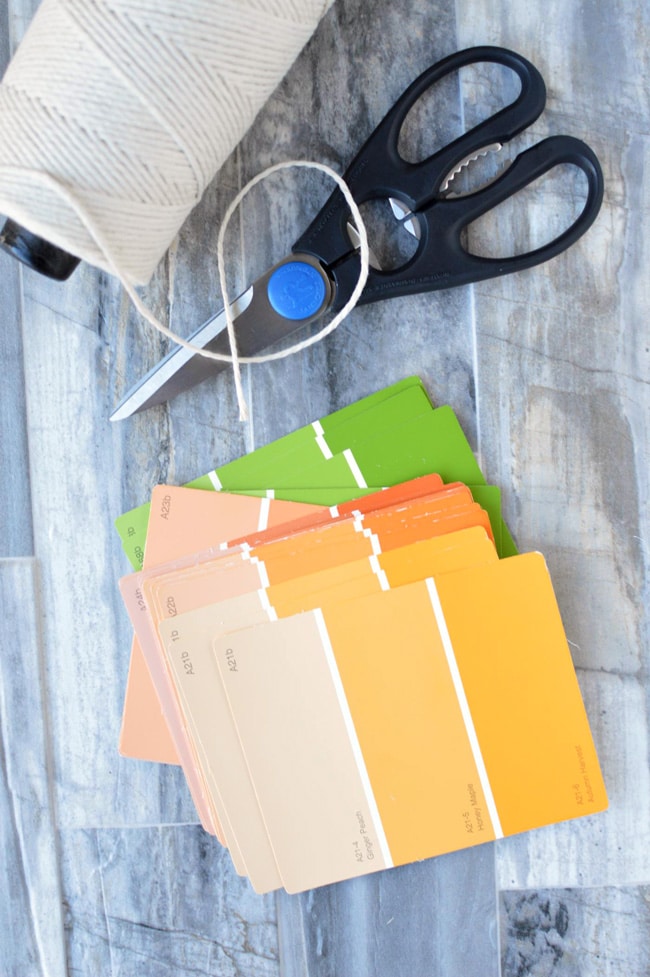 For this, you will need up to 15 orange paint samples and about 5 green paint samples.  I asked at the paint counter of our local big box hardware store and they happily let me pick up a bunch for free.  I had a few different shades of orange cards and 1 shade of green.
You will also need tape and a long ribbon, twine or cord.  Measure the length needed before starting so you can space out your carrots for the best fit.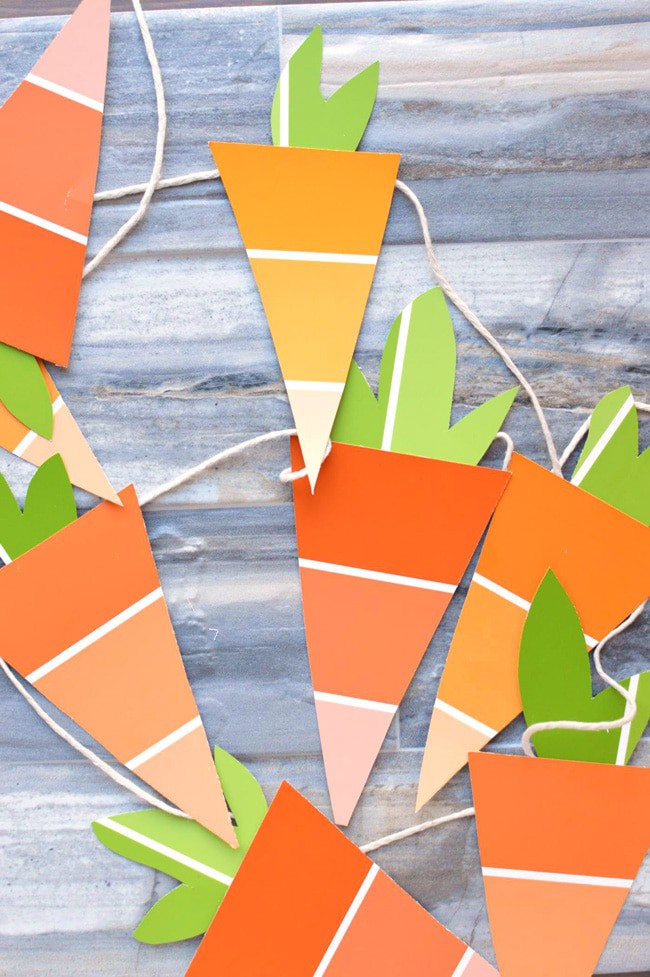 Paint chip cards come in a bunch of different shapes and sizes, so you might be able to cut more than one carrot out of each card.  I was able to cut a bunch of different shaped and sized green carrot tops out of the green cards.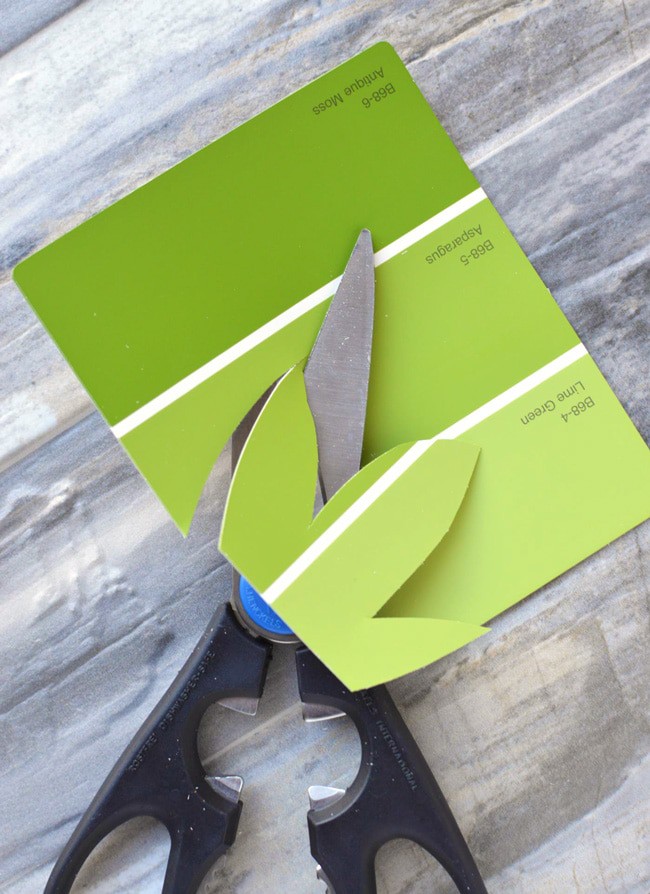 I made most of the carrots similar in size and shape by simply cutting long triangles.  The tops were all a bit different, I ended up liking the green tops that I cut with a slight rounded edge vs straight triangle.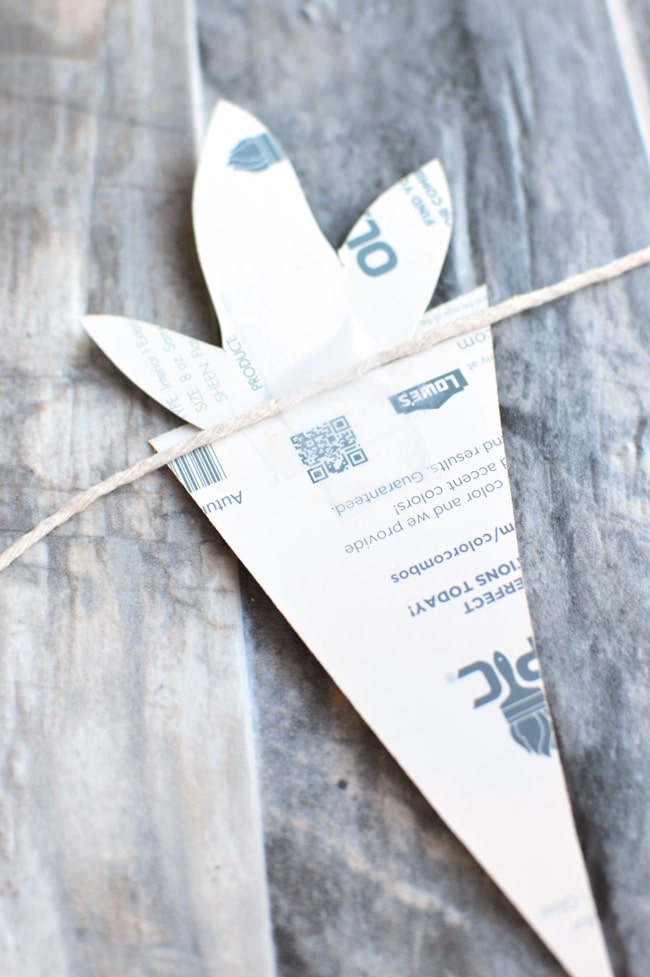 When all of your pieces are cut tape the tops and bottoms together on the back.  I then taped the finished carrots to the cord using a second piece of tape.  This could be done all in one step, I just wanted to have the table going in different directions to give it the best support.  I spaced the carrots about 4 inches apart .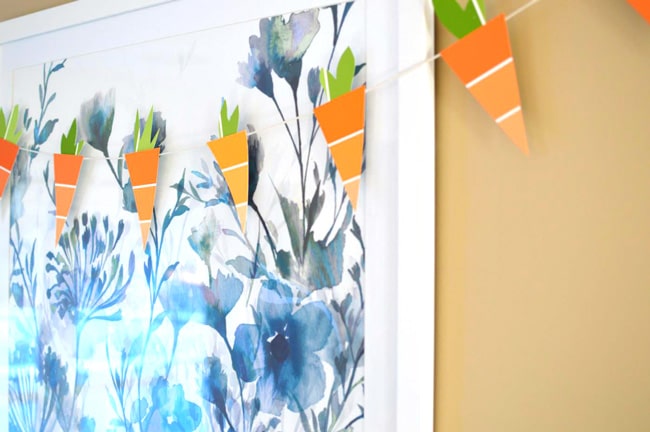 That's it!  This was a super quick and fun project that little ones could also help with! (Practice careful cutting, coordinating the use of sticky tape on little fingers, measuring…)   Simply decide where you would like to hang it and you're good to go.  I used a little bit of tape that is safe for our walls/paint to hang this.