10 Costco Buys for Meal Planning & Meal Prep
Overwhelmed when you go to Costco? Have no idea what to buy to help you meet your health? Don't worry, I have 10 Costco buys perfect for meal planning.
Buying common meal prep items in bulk at Costco can help save you time down the road.
It means fewer trips to the grocery store and more time with what matters most, your family!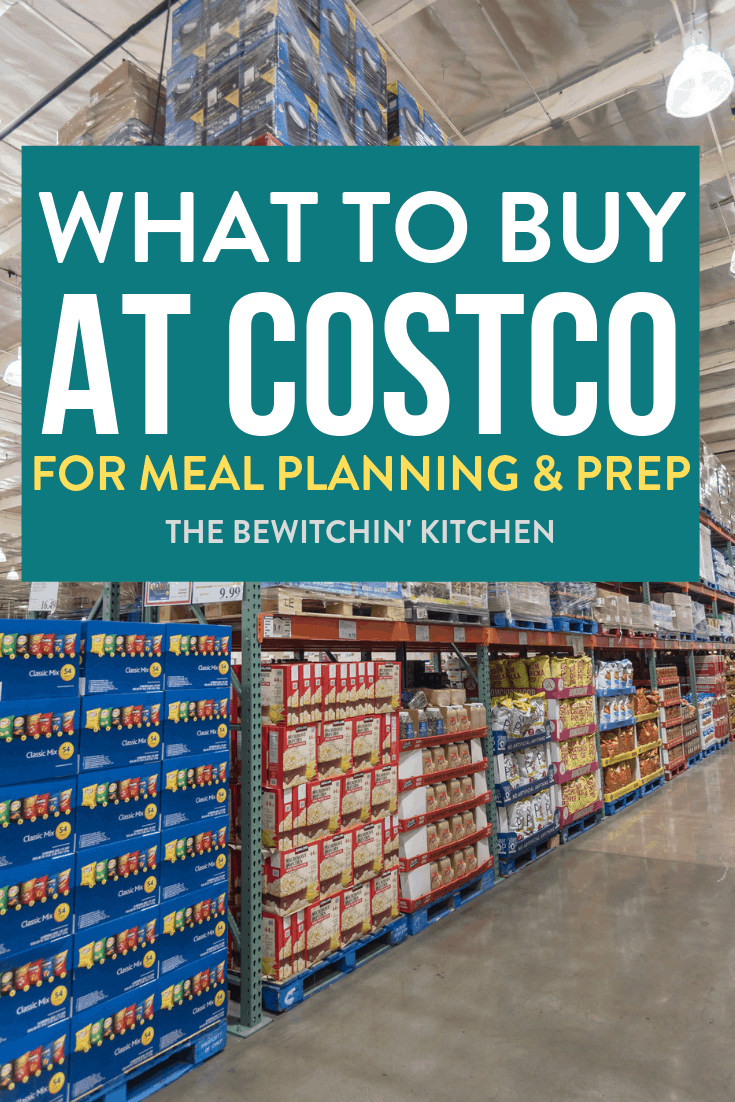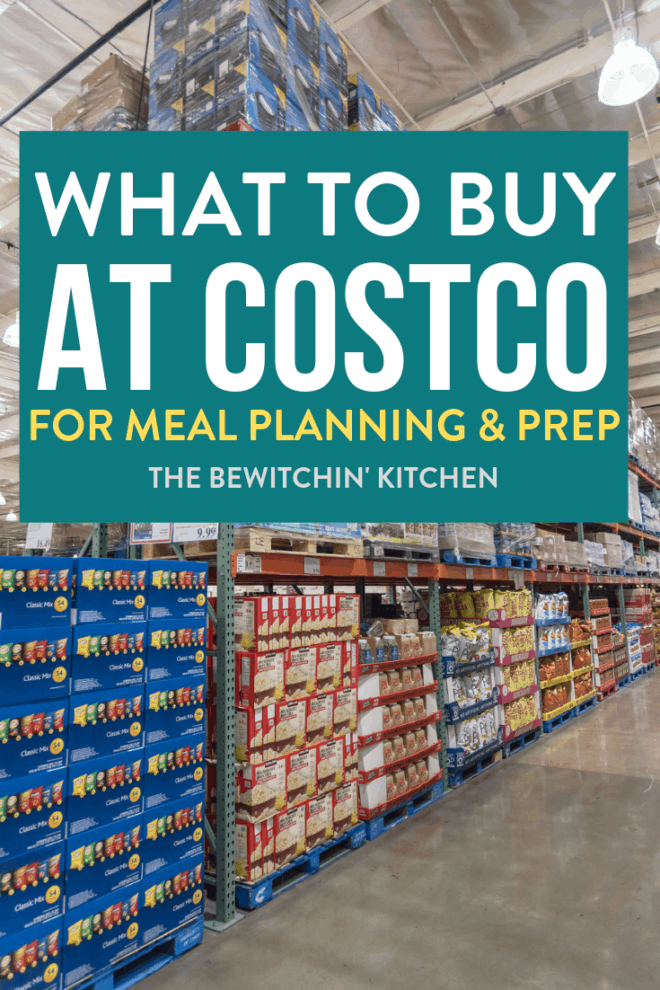 10 Costco buys for meal planning
Disclosure: This post contains affiliate links for your convenience. As an Amazon Associate, I earn from qualifying purchases.
Anyone who knows me knows that I firmly believe that Costco is life.
I frequent my local warehouse and wanted to find a few must-buy items to help you eat healthier and feel a little more organized.
Every Costco warehouse is different (and my US friends, you get the best products that not all Canadian warehouses have) but I took some generic Costco buys that you should be able to find for the post.
1. Costco's Rotisserie Chicken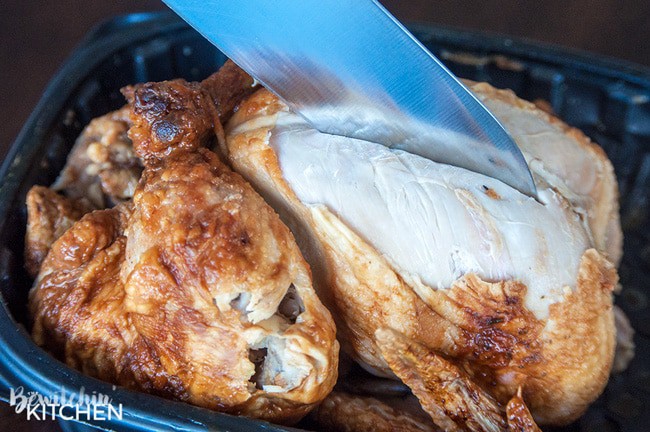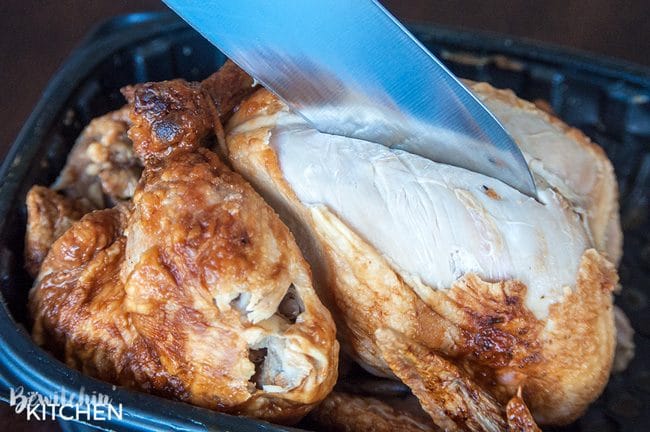 This stuff is gold! It can be dressed up with salsa and put on a bowl of brown rice or made into an easy chicken salad. You can buy it whole and freshly cooked or already pre-shredded.
Here are 13 healthy recipes using a rotisserie chicken.

2. Anything from Costco's Meat Section
Costco is one of two places that my husband will only buy his steaks from. So needless to say, we stock up often on Costco's meat and poultry.
Buy your meat and freeze them in Ziploc bags to make them easy to take out and defrost when you need them!
Some favorites are stew meat, chicken breasts, steak, and ground beef or turkey.
TBK's Pro Tip: you can make your meat last longer in the freezer with a Foodsaver. I recently got one and I am loving it!
3. Eggs – Must have buy for meal prep
Eggs can be used for SO much! Easy breakfast casseroles, hard-boiled eggs, egg salad sandwiches, the list goes on. This should definitely go on your Costco buys for meal planning and meal prep list.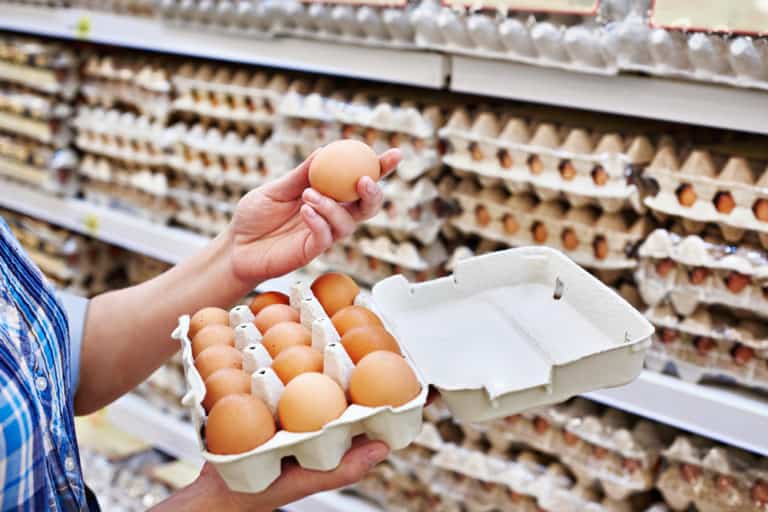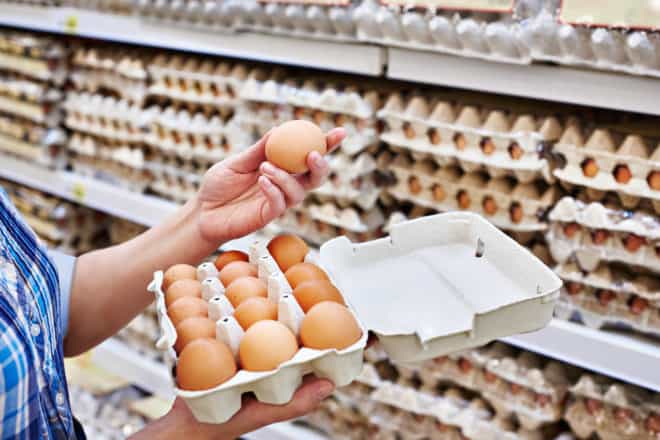 Eggs are one of the cheapest sources of protein- if you have room to store them, consider buying the five dozen cage-free eggs!
Egg Recipes to try:
4. Individually Packaged Hummus & Guacamole
These items can be found in the deli section and are easy lunch and snack items. Spread either on a wrap or dip veggies in them for a healthy snack!
My favorite hummus to buy from Costco is the Fontina Sante brand. That's what I used in this Mediterranean Dip recipe.

5. Block Cheese
Cheese is very versatile- it can be used to garnish food or as the star of the dish, like macaroni and cheese.
By buying the cheese in a block, you have control over how you want to use it.
Pro tip: Shred only the amount of cheese you would like to use at a time to keep the rest of the cheese fresh.
I also like to buy string cheese for the kids here when it goes on sale. It seems to be a better deal than my local grocery store.
6. Chicken Broth
Chicken broth is used in so many dishes- soups, stews, pasta dishes, etc.
Keep some on hand in your pantry to use to make a quick chicken noodle soup or to cook in your rice or quinoa to give it tons of flavor!
The Kirkland Organic Chicken Broth brand is my favorite.

7. Pantry Staples
Costco has a ton of staples to stock your pantry! If you have the room, consider buying tomato sauce, diced tomatoes, dried beans, spices, and more.
This will help to cut down on the number of trips to the grocery store when you meal plan!

8. Pasta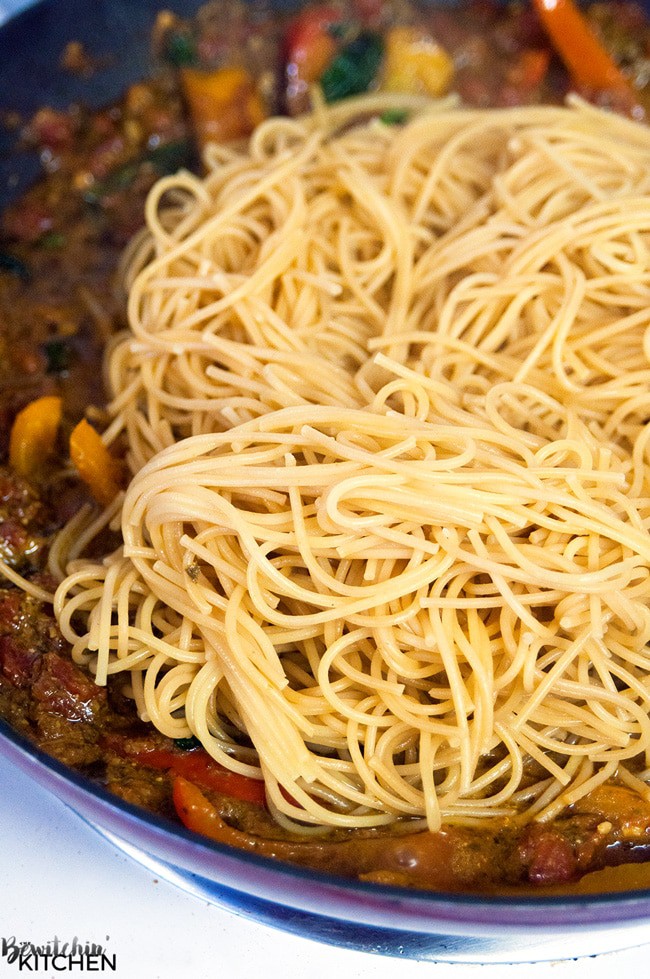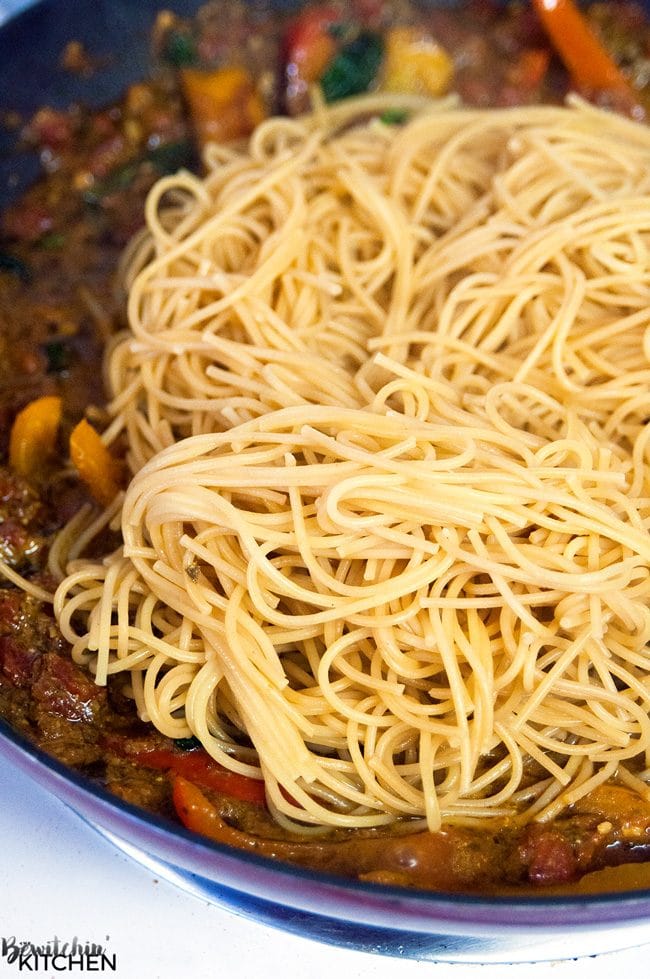 Pasta can be used in so many things! Having pasta on hand helps to get dinner ready quickly on a busy night.
Costco now carries a wide variety of pasta, including organic pasta and chickpea pasta.
Consider grabbing a couple of jars of pasta sauce- defrost some ground beef or turkey and you have spaghetti on the table in no time!
My must-buys:
Kirkland Organic Marinara
9. Rice and Other Grains
If you have the room to store it, by your rice in bulk!
Costco sells brown rice and several varieties of white rice. You can even buy Minute Rice! Costco also sells quinoa in bulk. Cook this up in some chicken broth and you have the base of a burrito bowl!
I always buy my quinoa from Costco.

10. Frozen Vegetables
Did you know that frozen vegetables can be healthier than fresh?
Depending on how far your produce travels, it's totally true as the vegetables are harvested at the perfect time and flash-frozen to preserve all the nutrients. They don't lose any nutrients during transit.
Frozen vegetables can be a great part of your meal prep. Take a bag of frozen broccoli out of the freezer and steam it for your vegetable side dish.
Or whip up an easy stir fry with the Kirkland Stir Fry Vegetable Blend and chicken or beef from the meat department!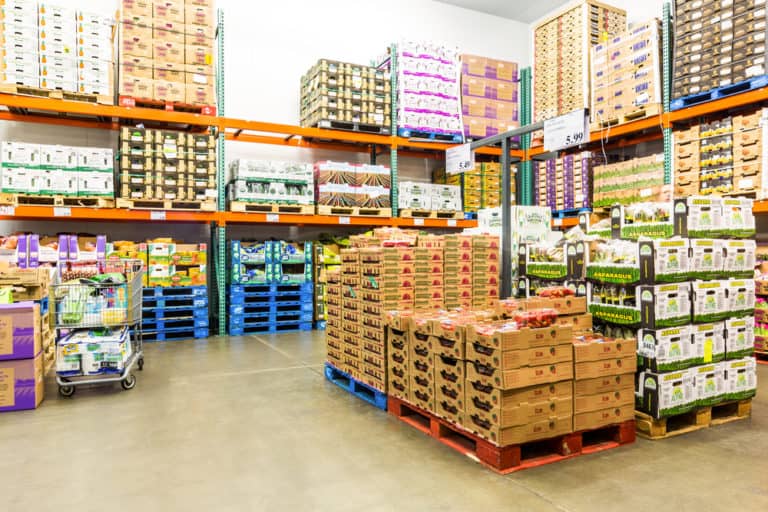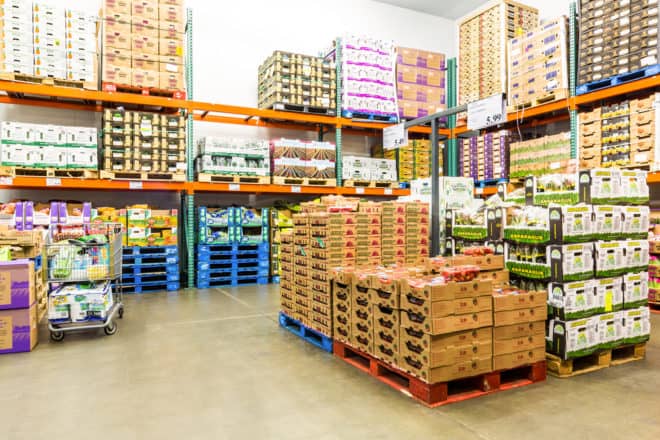 If you're not a fan of frozen veggies, like my husband, then buy fresh. I find that Costco's produce section cannot be beat in price and quality. It's where I stock up on the majority of my fruits and vegetables, so these are definitely on my Costco buys for meal planning.
What are your favorite healthy Costco buys for meal planning? Share with me in the comments.
I hope these 10 items from Costco help make your meal planning a breeze! To help you further, I have a meal planning download (both as a printable and one has a digital editing option).