Fajita Omelet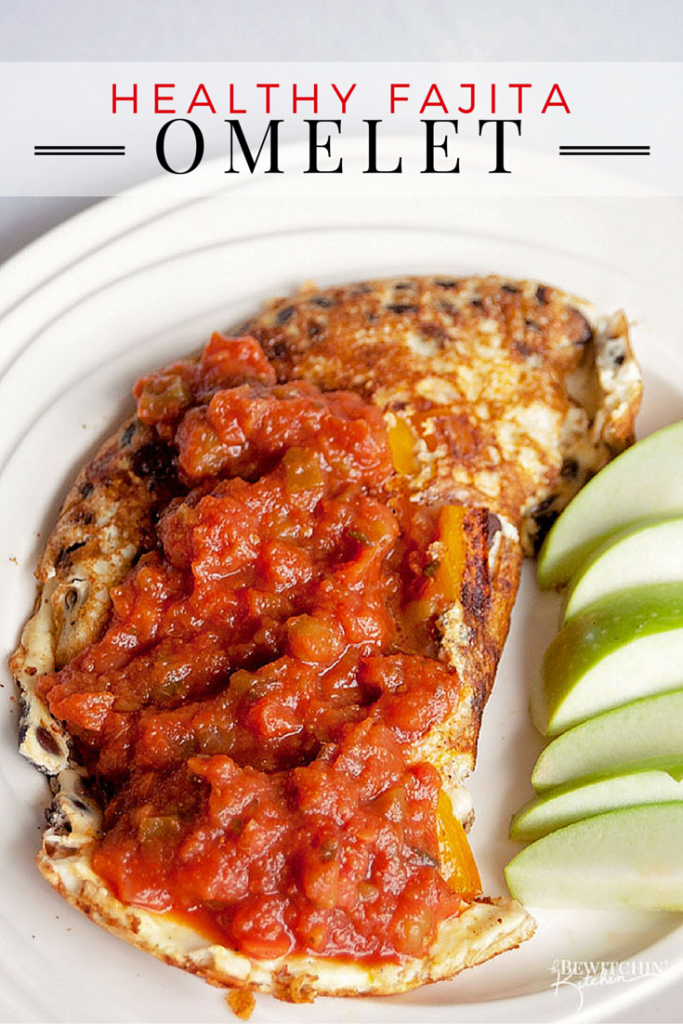 I happened to discover this recipe for the fajita omelet by accident, I had leftover vegetables from fajitas that we had for dinner the night before and thought "why the heck not". That was the day history was made because this has been one of my favorite ways to enjoy an omelet for a year now. This is perfect for a breakfast, lunch or dinner.
With the eggs, black beans and cheese: this fajita omelet is packed with protein. It's filling, and satisfies my hunger for all three major meals of the day.
Fajita Omelet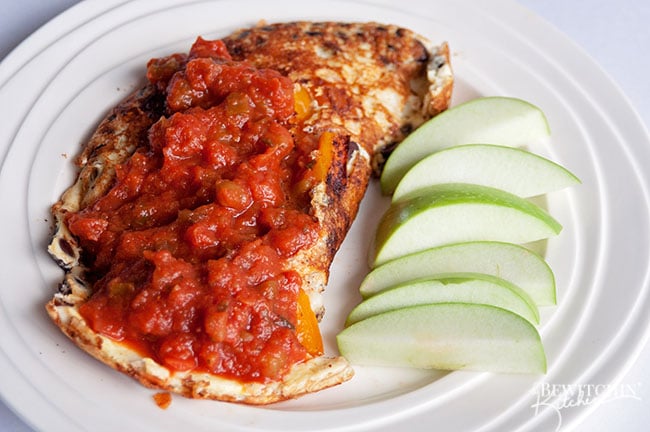 Fajita Omelet
Servings 1
Ingredients
2 eggs
1/4 cup shredded tex mex cheese
For the fajita mixture
1 bell pepper
1 onion
1/2 cup canned black beans rinsed
Package of fajita spice or make your own
Optional: salsa and other veggies of choice
Instructions
For the fajita mixture
Saute the bell pepper and onion in water (or light amount of water) until crisp. Add black beans.

Add fajita seasoning and 1/4 cup of water.

This will make enough for a few servings. Put in a bowl and set aside.
Putting it all together:
In a bowl whisk the two eggs with a splash of water.

Add the fajita mixture to the hot pan, over medium heat, (about 1/4 of it) and spread around.

Add the eggs. Cover with the lid.

Cook until it's fluffy and mostly cooked.

Flip the eggs.

Add the cheese, fold on half and cook until the cheese is melted.
Follow On Pinterest
Follow @bewitchinkitchen On Pinterest for more delicious recipes!
Feel free to add whatever vegetables you like to your fajita omelet. Mushrooms would be a great addition and I have even gotten away with cauliflower and broccoli in the past as well.
Eggs have always had 14 important vitamins and nutrients including protein, iron and vitamin A. Natural goodness, brought to you by your local egg farmers. For more information about the natural goodness of eggs, visit eggs.ca.

Disclosure: This post was brought to you by Egg Farmers of Canada via Mode Media Canada.  The opinions expressed herein are those of the author and are not indicative of the opinions or positions of Egg Farmers of Canada.