Fall Entertaining Using Recipes With Jam #PairingIdeas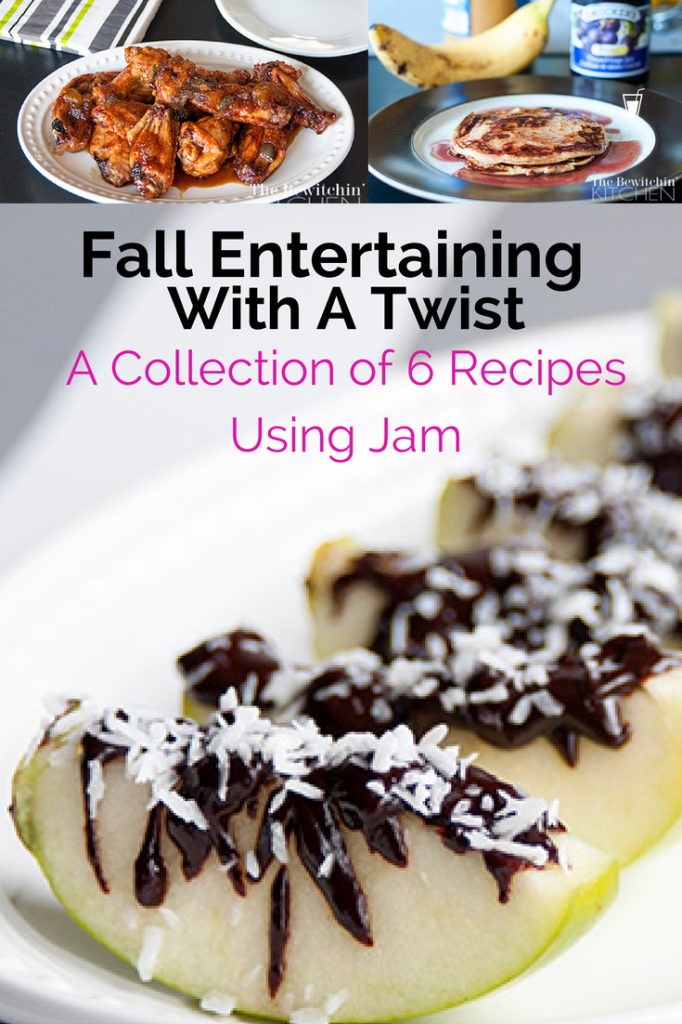 I noticed that the leaves were beginning to change mid-August. As sad as the reminder was that summer was coming to a close, I found myself excited for the fun that fall can bring: Halloween, pear picking and entertaining. Entertaining with classic recipes is always fun, but I wanted to put a twist on a few favourites and bring up the flavour using pairings with jam.
I've already showed you how I like to use jam to put a spin on recipes like Blueberry and Peach Pie Smoothie, Wildberry Vinaigrette and Strawberry & Cream Cheese Fruit Dip. Now I'm going to share some recipes that will help you bring summer to a close and celebrate the upcoming season of fall.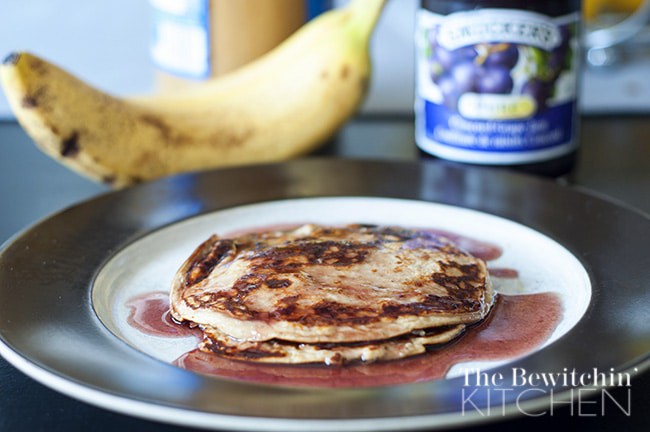 PB & J Gluten Free Pancakes
When it comes to breakfast, I like to make a healthy one that is quick and no-fuss. Dicing and chopping first thing in the morning just doesn't do it for me.
Banana
2 eggs
1 tbsp natural peanut butter
1 tbsp pure maple syrup
1 tbsp Smuckers Concorde Grape Jelly
In a blender, combine, the banana, eggs and peanut butter. In a greased pan (I use non stick spray) cook the pancake batter over medium heat. While the pancakes are cooking, heat the maple syrup and mix with the jelly. Stack them high and drizzle the syrup for a twist on the classic PB & J.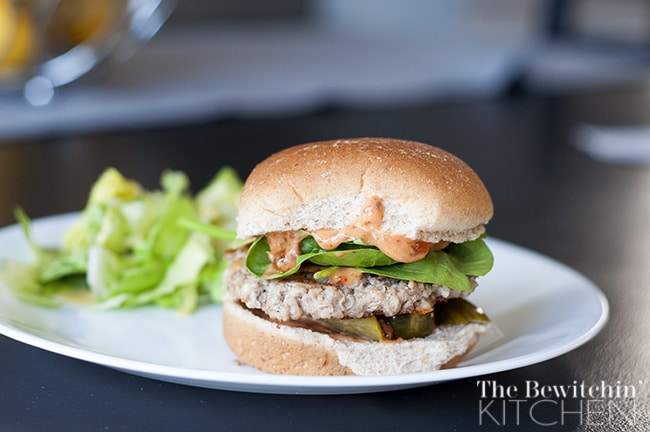 Turkey Feta Burger with Apricot Chipotle Mayo
This burger is the perfect way to say goodbye to summer.
1 lb Ground Turkey
1/4 cup feta cheese
1/4 cup Miracle Whip
4 tsps Smucker's Apricot Jam
4 tsps Chipotle peppers in Adobo Sauce
Mix together the ground turkey and feta cheese, and grill until no longer pink. While the burgers are cooking, mix the rest of the ingredients for the Apricot Chipotle Mayo. Arrange your burgers and toppings on buns (or lettuce wraps for a gluten free option) and enjoy.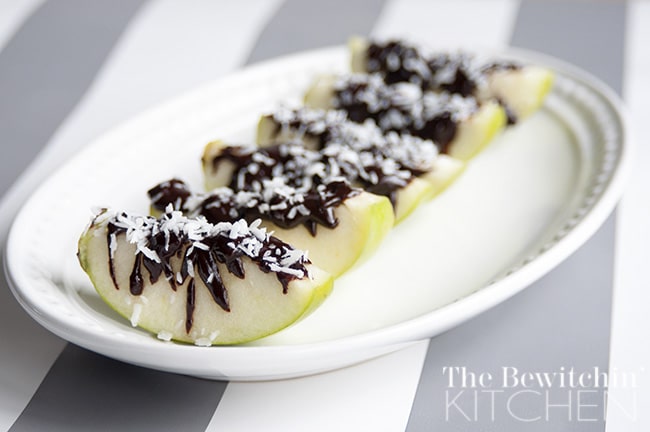 Chocolate & Strawberry Dipped Apples
1 Apple
1 ounce Dark Chocolate, melted
1 tsp Strawberry Jam
Topping of choice (unsweetened coconut, chopped almonds, peanut butter, etc)
Core and slice apples and mix together jam and melted dark chocolate. Pour over apples and decorate with desired topping. Let harden. This pairing can be altered with orange marmalade, raspberry jam or whatever jam you like.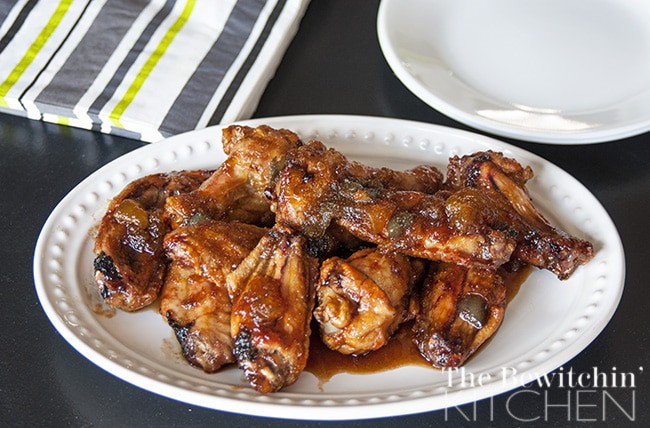 Spicy Peach & Garlic Chicken Wings
In our house, fall means that hockey is back, and I know many other houses celebrate the arrival of football season. This wing sauce is perfect for watching the game.
1/4 cup Smucker's Peach Jam
1 tsp garlic powder
1 tbsp jarred jalapeños, chopped
1 tbsp soy sauce
Mix ingredients together, and set aside while wings cook. The longer this sauce sits, the spicier it will be (feel free to add more jalapeños to kick it up). When the wings are finished, mix together and serve. Makes enough for 10-12 wings.

Hot Cocoa with Blueberry Whipped Cream
As soon as September rolls around, the hot cocoa comes out; complete with whipped cream. Just top it with Blueberry Jam and shaved chocolate and you have a special hot dessert that kids of all ages love.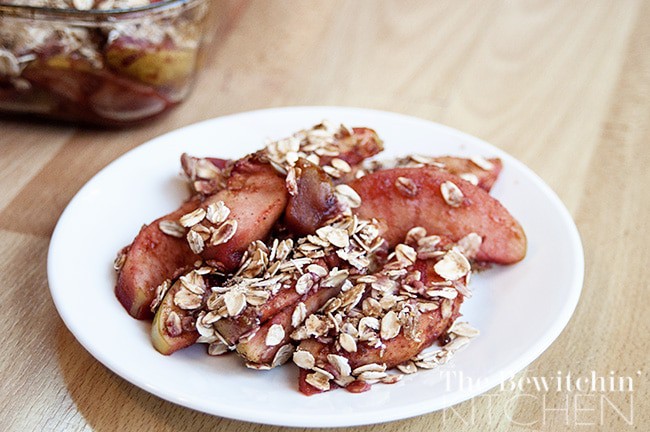 Apple and Raspberry Crumble
I love apple crumble; it's easy to make and lower in calories than the traditional apple pie.
4 Apples (I used Granny Smith)
1/4 cup Raspberry Jam
1 tsp Cinnamon
1/2 cup Rolled Oats
2 tbsps Brown Sugar (packed)
In a bowl, combine apples, raspberry jam and cinnamon until eventual coated. Lay the mixture in a greased baking pan. In a separate bowl, combine rolled outs and brown sugar then pour onto of the apples. Bake at 400 for 15 minutes.
Smucker's Pairings for Fall Entertaining are a simple, easy way to create delicious food combinations with jam and other ingredients, designed help you discover how Fall flavours mingle together for mouthwatering results. Each pairing has 5 ingredients or less, and is ready in less than 15 minutes. Because with a name like Smucker's, it has to be good. For specific information on our jam flavours and varieties, please visit www.smuckers.ca.
Disclosure: This post was brought to you by Smucker's Foods of Canada via Mode Media Canada. The opinions expressed herein are those of the author and are not indicative of the opinions or positions of Smucker's Foods of Canada.