Easing Muscle Aches Naturally with doTERRA's Deep Blue #essentialoils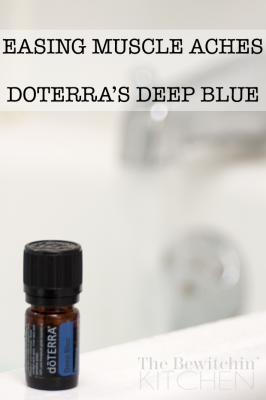 There is a little something called "leg day". When properly executed, you are sore for a good day or two afterwards. It's awesome (I'm not crazy, I feel that it's my body changing). Easing muscle aches in the past was basically just me sitting in an epsom salt bath. Since adding doTERRA's Deep Blue to the mix, it's really bumped up the recovery.
First of all, I want to say that you shouldn't be feeling pain. If you are feeling pain, you probably pulled something and should take it easy. I'm talking about muscle soreness, ache, DOMS (delayed onset muscle soreness). Whether it's from working out by heading to the gym, working out at home or doing house work, we've all been there once or twice.
About doTERRA's Deep Blue
dōTERRA® Deep Blue is a soothing solution for sore muscles and joints. Wintergreen, Camphor, Peppermint, Blue Tansy, Blue Chamomile, Helichrysum, and Osmanthus work together to soothe and relax muscles and ease achy joints. Its effects are deep and penetrating with sustained results. Once gently rubbed into the area of discomfort, Deep Blue's cool therapeutic benefit will be felt almost immediately. Deep Blue provides instant relief for the occasional discomfort of tired, sore, and worn-down muscles and joints.
Recommended Uses:
Rub on muscles before and after exercise to reduce discomfort.
After long hours on the computer, try rubbing Deep Blue essential oil blend on the shoulders and neck to recover and ease muscle tension.
Massage Deep Blue with a few drops of carrier oil onto the growing kids' legs before bedtime to help with occasional aches associated with growth spurts.
Rub Deep Blue on lower back muscles after a day of heavy lifting at work or during a move.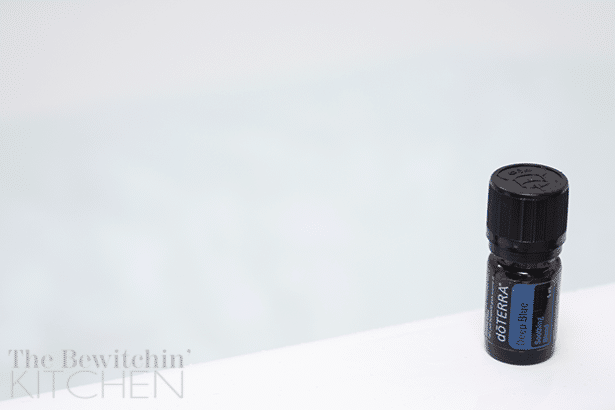 Natural Muscle Ache Remedy
1-2 cups Epsom Salts
5-8 drops doTERRA Deep Blue
Fill up your tub with very warm (or if you're like me, hot) water and add the epsom salts and doTERRA's Deep Blue. Soak for at least 20 minutes.
You will feel a cooling and tingle sensation (it reminded me of tiger balm) and I noticed a reduction in my muscle soreness when I got out of the tub.
You can also mix Deep Blue with coconut oil (or olive oil) as a rub when you get out of the tub as well. doTERRA also makes a Deep Blue rub or roll on option as well.
Looking for more great ideas? Click here to follow me on Pinterest!
Visit Randa | The Bewitchin' Kitchen's profile on Pinterest.