Fast, Easy & Cheap Stair Spindle Makeover #countrychicpaint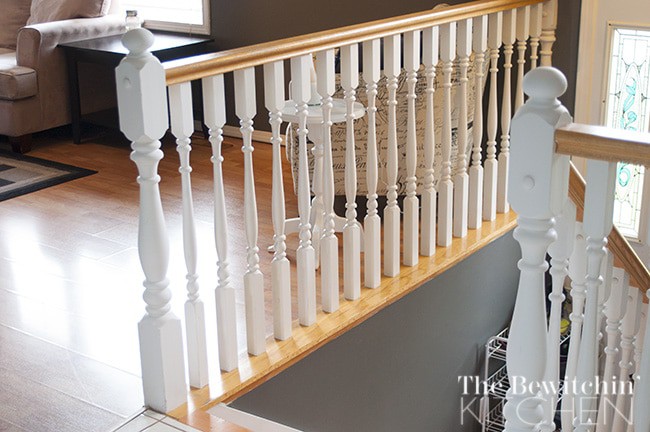 So imagine you're me and you're sitting quietly on the sofa on a Friday afternoon when you're husband comes home and tells you "we're putting the house up for sale this weekend". You look over and see your bashed stair spindles and you need to fix them up fast!
Yes, that happened last week. I only had three hours to get my stairs into good shape. There was not enough time to go to the store and color match, and that's when I remembered that the chalk-based paint from Country Chic Paint would be perfect for this project.
Simplicity matched my stair spindles perfectly, which actually helped save me time as I only did half of them (you can't tell at all). The only difference between my Country Chic Paint stair spindles and the original ones is that the Country Chic Paint ones look a little cleaner and a lot smoother.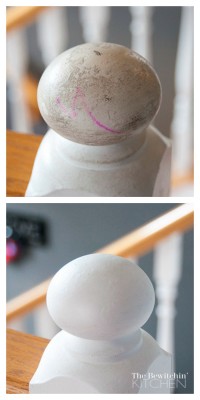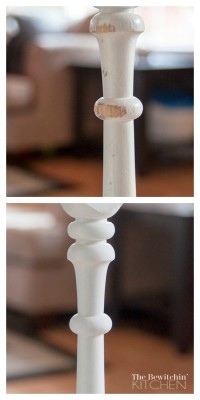 My prep work didn't consist of much (I was in a time crunch). I just took a damp rag and scrubbed off as much dirt as possible. If I had more time I would have filled some of the holes or the splintered wood and sanded it down but (as I said) there was no time.
My stair spindles got bashed and damaged from our baby gate, it wrecked havoc on our decor. Not to mention, my son loves to coluor and he had a bad habit for a while of colouring on the stairs.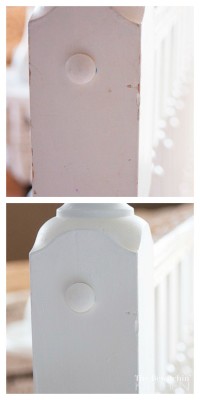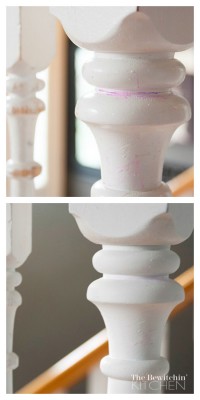 As you can tell from my before and after shots, the results are nothing short of amazing. I did one thick coat and another lighter one, and it completely transformed my entry way. I didn't tell my husband what I did and when he came home after work the first thing he said was, "It's lighter in here.".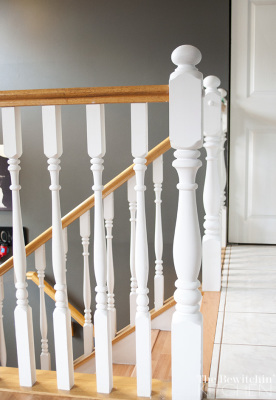 It just goes to show that Country Chic Paint isn't just for furniture projects or picture frames, it's a great tool to have to complete your DIY projects that help make your house a home.
Wish us luck selling!
Looking for more great ideas? Click here to follow me on Pinterest!
Visit Randa | The Bewitchin' Kitchen's profile on Pinterest.