USA Rice Federation Twitter Party #USARiceCan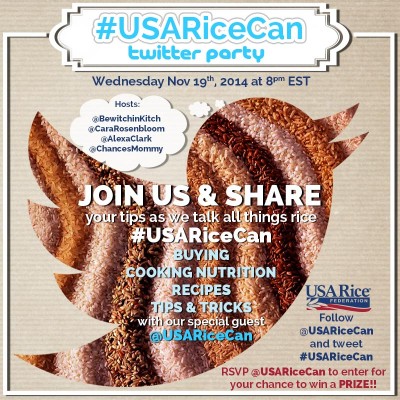 TWITTER PARTY ALERT! I'm so excited to announce that I will be co-hosting with a bunch of lovely ladies for the #USARiceCan Twitter Party! RSVP Below.
Did you know that nearly 70 per cent of rice consumed in Canada is grown in the U.S? Canada produces no rice and Canadian wild rice is not true rice but it's a seed of an aquatic grass. I, personally, had no idea about this and never really gave much though to where the rice I eat comes from. The fact remains that for us Canadian's our "local" rice is grown in six U.S states: Arkansas, Louisiana, California, Mississippi, Texas and Missouri.
What about types of rice. Were you aware that there are three types of US rice: long grain, short grain and medium grain?
There's a lot to learn about rice and that's what this Twitter Party is all about: knowledge.
Join myself and a few friends as we have a discussion about rice. We will be sharing knowledge along with recipes, tips and tricks and how to get the most nutrition possible with this little grain.
For more information on USA Rice and their role in Canada visit riceinfo.com.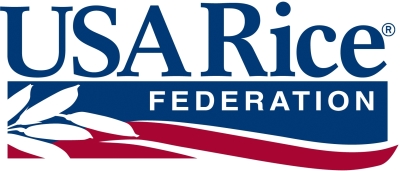 Twitter Party Details:
Date: November 19th, 2014.
Time: 8pm EST (That's 5pm for those of us on PST).
Host: @USARiceCan
Hashtag: #USARiceCan
Cohosts: @BewitchinKitch, @ChancesMommy, @CaraRosenbloom, @AlexaClark.
I look forward to seeing you all there!
RSVP For The #USARiceCan Twitter Party: