14 Creative Uses For Coffee Grounds
Every morning I empty my coffee pot and toss the grounds in the garbage. It seems like such a waste and I wanted to find uses for coffee grounds to share.
I've only ever thought of coffee body scrubs and compost in the past.
There are so many ways to recycle coffee grounds.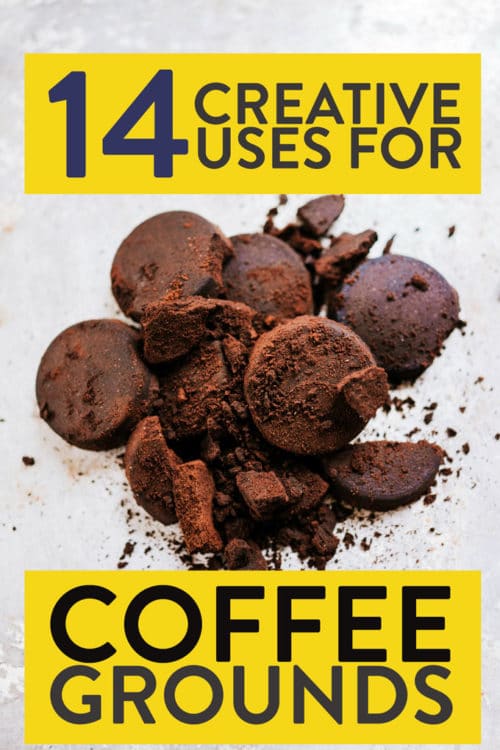 Creative Uses For Coffee Grounds
Disclosure: This post contains affiliate links for your convenience. As an Amazon Associate, I earn from qualifying purchases.
My favorite coffee:
Fertilize Your Garden With Coffee Grounds
Coffee grounds are an excellent source of nitrogen that most, if not all, green growing plants need to thrive. Coffee grounds also help to absorb heavy metals that are not healthy for your garden. These two factors alone are enough to warrant using them every time you need to replenish your soil with nutrients, or to give your plants a boost.
Bonus: the grounds attract worms, which not only help to bring down the acidity of the grounds, they are also very beneficial to your garden. Be careful, though; the grounds will temporarily raise the acidity level of the surrounding soil.
Carrots
Do you want a colossal carrot harvest this year? Add coffee grounds around the plants, make a trough in the ground around the root of the plants when they are young, and watch them grow big and plentiful.
You will have bigger, sweeter carrots, and you will have more of them.
Coffee Grounds as a Cat Repellant
In your garden, put coffee grounds around the base of the plants. This will not only fertilize the plant, but it will keep slugs, snails, and cats away from them. Add orange peels to the mixture to ensure the cat stays away. Cats hate citrus smells.
Add Coffee Grounds to Your Compost
Add coffee grounds to your composter. Coffee grounds release nitrogen as they decompose. This makes them ideal for composting. Coffee grounds are rich in potassium, copper, magnesium, and phosphorus; these minerals are added to your soil when the grounds break down.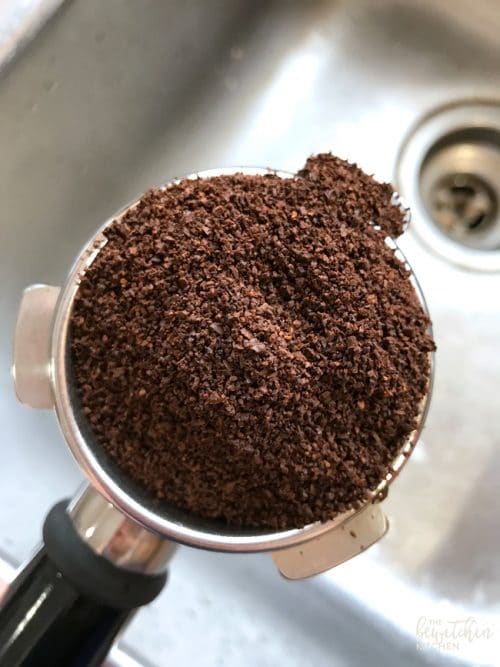 Neutralize Odors With Coffee Grounds
Everyone loves the smell of coffee. Even those who don't drink it tend to like the way it smells. Coffee grounds absorb other odors; this makes them very useful in refrigerators. Coffee grounds will mold, though, so replace them once they become damp.
Ink Or Dye With Coffee
We all know coffee can stain our teeth. Coffee grounds can be used as a dye to make Easter eggs look antique.
They are also helpful for dying cotton clothes and other fabrics. Want to add an interesting twist to your standard tie-dye? Use water and coffee grounds to make a dye instead. It will give an aged look to the shirt.
Odor-Free Hands
After cutting onions or mincing garlic, have you struggled to get the smell off of your hands?
No matter how much you wash them, you can't seem to get that smell gone. You go to bed that night and still the faint smell of garlic or onion is there. Here is a fantastic solution that works every time. You guessed it, use those grounds to wash your hands. Rub vigorously for 30 seconds or so and then rinse. Repeat if necessary. It works like a charm!
No More Fleas
There are a ton of bugs that don't like coffee. Fleas happen to be one of them.
Put your used coffee grounds to use. If you don't have coffee drinkers in your home coffee shops have loads of grounds they are willing to give away. So give your dog a coffee infused bath, this will eliminate odors on your pet as well as ridding them of those pesky fleas. 5-7 minutes washing should do the trick nicely. Just wash your dog as usual. Afterward, apply a few cups to their fur wash and rinse thoroughly – no more fleas, and a healthy shiny coat!
Exfoliator
Coffee grounds are mildly abrasive and acidic in nature, so they are great for scrubbing your skin clean. Mix with coconut oil and brown sugar for a scrub that is sure to leave your skin feeling smooth and your pores happy.
Also, try this DIY Salt Scrub.
Making Candles With Coffee
If you are into making candles, this is sure to tickle you pink. Add coffee grounds to your wax and then pour your candles. When they burn, the heat will release the coffee aroma for a delectable scent. The grounds also look great when swirled into the candle.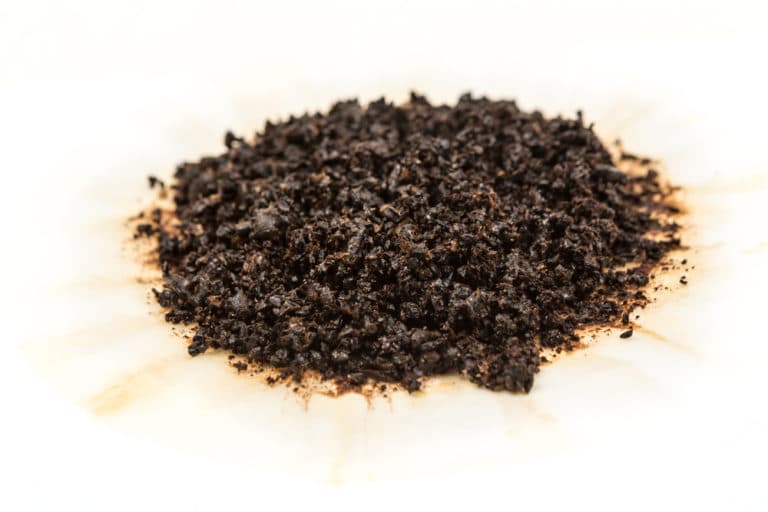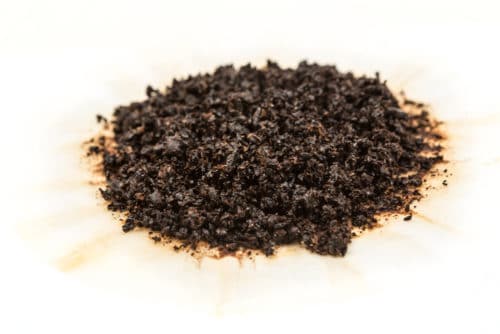 Coffee Shampoo
Most people use apple cider vinegar to remove the residues that shampoos – natural and store-bought – leave behind.
Coffee grounds added to your shampoo while washing your hair will alleviate that issue. The residue will now stick to the grounds instead of your hair. Just grab a handful of grounds while you shampoo and be sure to rinse thoroughly. Coffee grounds also stimulate hair growth and will leave your hair shiny and healthy looking.
Winter Time
Don't you hate it when you shovel snow and by the time you turn around, the snow has covered the ground again? Use coffee grounds as a natural deicer by putting them down as you would salt. Then, watch them work their magic! Coffee grounds also provide a bit of traction for the return trip to the garage or house.
Fix Scratches With Coffee
Do you have a nick or scratch on a piece of furniture? Use coffee grounds mixed with olive oil, coconut oil, or just water to cover it up.
Use a Q-tip to dab in the mixture and apply it to the blemish. Let it dry, and observe your handiwork. Repeat if necessary. When you are finished, lightly wax and buff the area.
Added Flavor
Coffee Grounds can be used to add flavor to cakes and muffins.
Brew some strong coffee and add it in place of some of the water in your favorite recipes for a robust flavor. Add some grounds to chili for a mild smoky flavor. The grounds can be used to tenderize meats as well. Brew some strong coffee and add it to your marinade for fall off the bone tenderness.