FREE Printable Advent Calendar Peekaboo Beans for the Holidays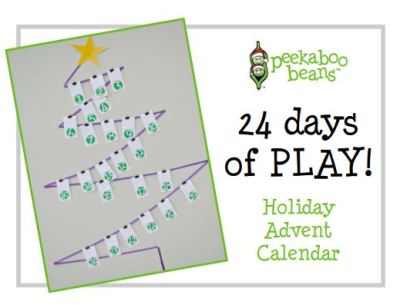 Peekaboo Beans is a voice for children and a stand for PLAY! Check out Peekaboo Beans for the Holidays and get a FREE printable advent calendar and colouring pages.

This post is brought to you by The Bewitchin' Kitchen contributor, Megan.
All children must play in order to become happy, healthy human-beans. It is our mission to empower them with clothing that they feel confident in and can run, jump, and play in without being irritated by itchy fabrics, fussy buttons or snaps, or
ill fitted styles.
Our mission is to promote free unstructured play and imagination. Peekaboo Beans provides ingredients for a playful life by creating amazing quality playwear that combines safety, function, and fun all in one.
To learn more visit Peekaboo Beans and check out the Peekaboo Beans review The Bewitchin' Kitchen did a few months ago.

Playwear for kids on the grow
Peekaboo Beans has a variety of gift ideas for any budget! You may say, "isn't clothing a boring christmas gift?" And I will say, "kids play & wear clothes every single day, and they love to feel comfortable in their clothes while doing so", so in my mind it's the perfect gift! You can be sure that your beans first piece of Peekaboo Beans clothing will instantly become their favourite article of clothing and will ask to wear it daily.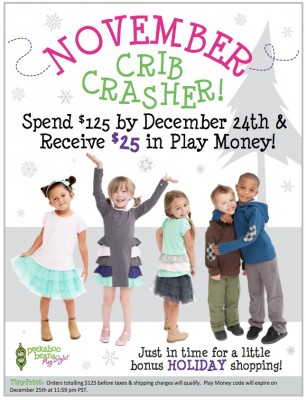 There are a lot of great gift ideas posted below as well as special promotions.
The full selection of product can be found on my website: www.peekaboobeans.com/meganl
We have an excellent return policy that will be extended until after Christmas as well as some awesome promotions just in time for the holiday season. You can follow my Facebook page to keep updated on specials & sales www.facebook.com/meganpeekaboobeans. As well please feel free to message me through my page or email me at [email protected] if you have an questions regarding sizing or simply need help choosing a few items. I'd love to be of assistance!
I've also included at the bottom of the post some FREE printables. The first is a fun & easy advent calendar to make the most of the Holidays with your beans, Year in Review printables for your beans & tweens as well as 3 FREE printable Christmas colouring pages.
Wishing you a playful, Happy Holidays with your family!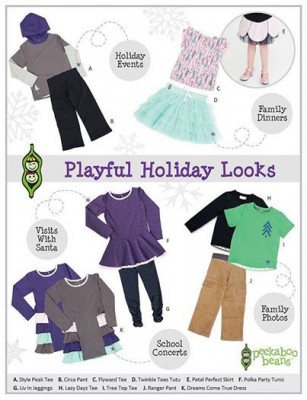 Free Printable Advent Calendar & Printables:
Peekaboo Beans Advent Calendar
Bean Year in Review Printable
Tween Year in Review Printable
Holiday Colouring Pages:
Christmas Colouring Page 1
Christmas Colouring Page 2
Christmas Colouring Page 3