Frittata Cups
These Frittata Cups are an easy and simple recipe that works for both breakfast and as a filling, healthy snack.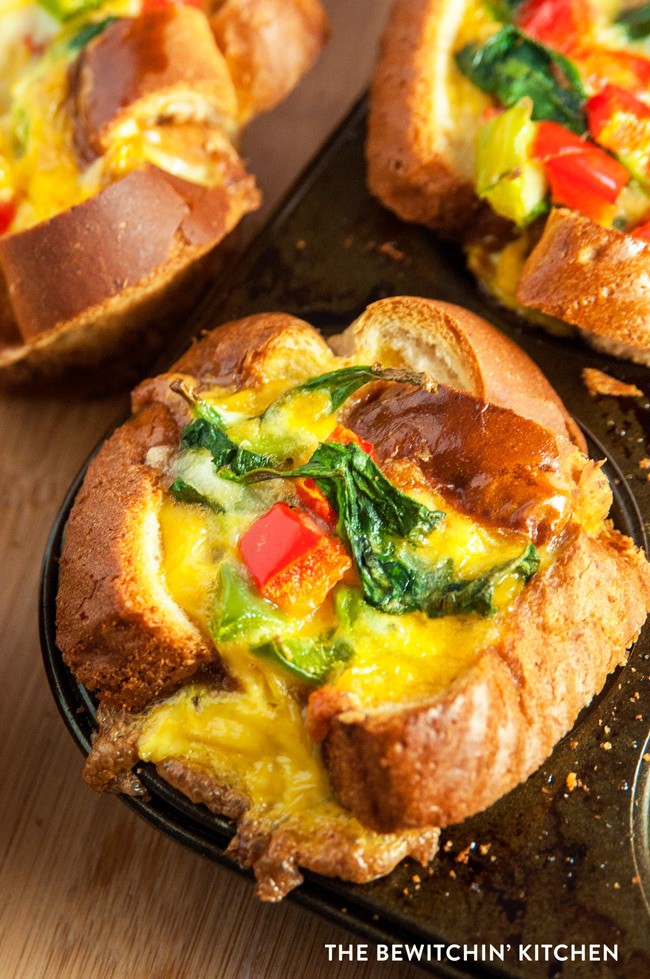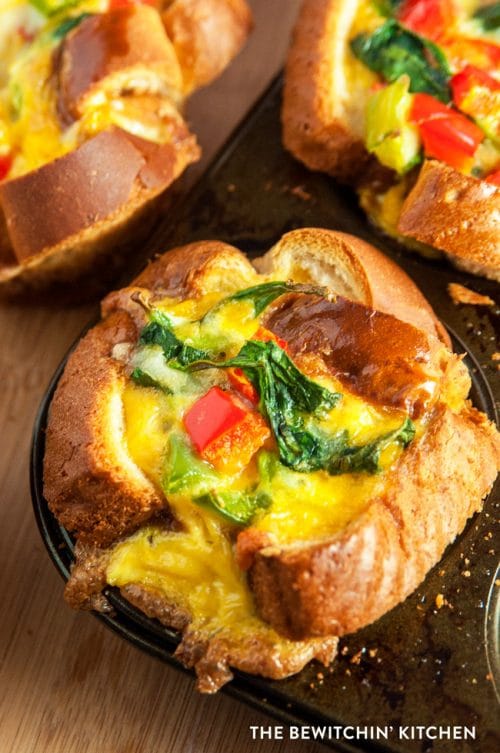 What I like the most about this recipe is that it is both sweet and savory. Savory from the cheddar, veggies, and eggs with a hint of honey from Dempster's Honey Wheat.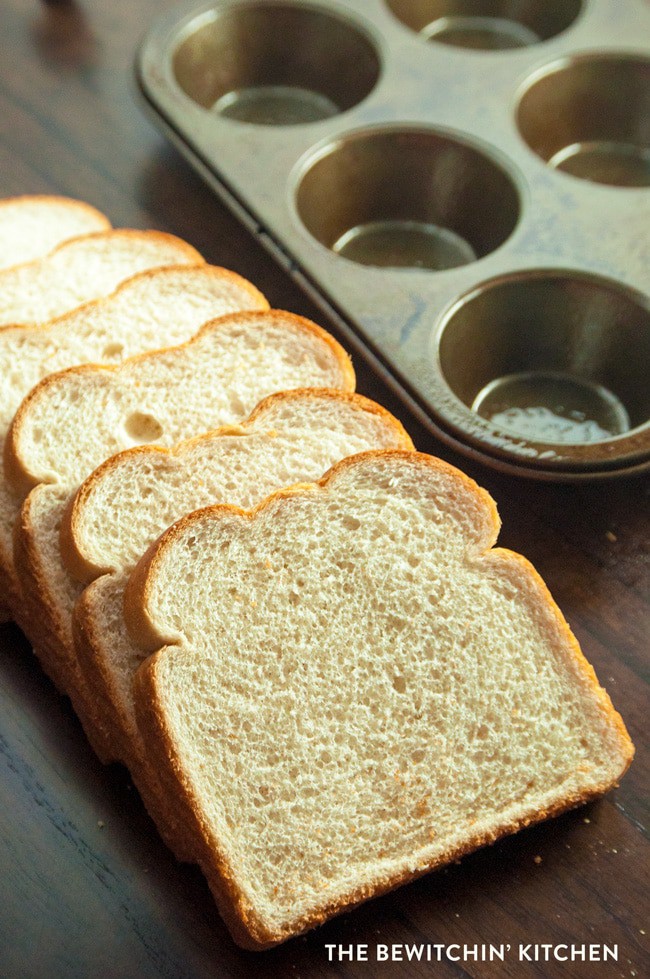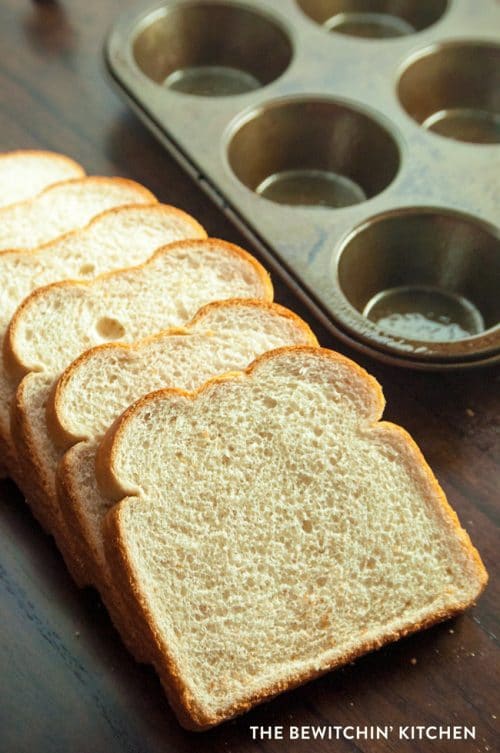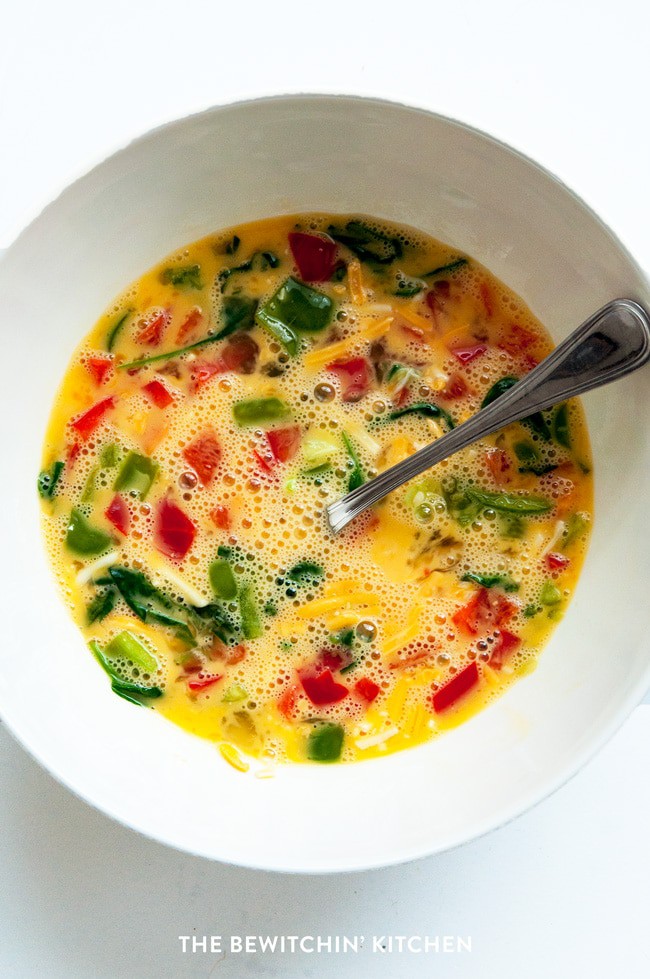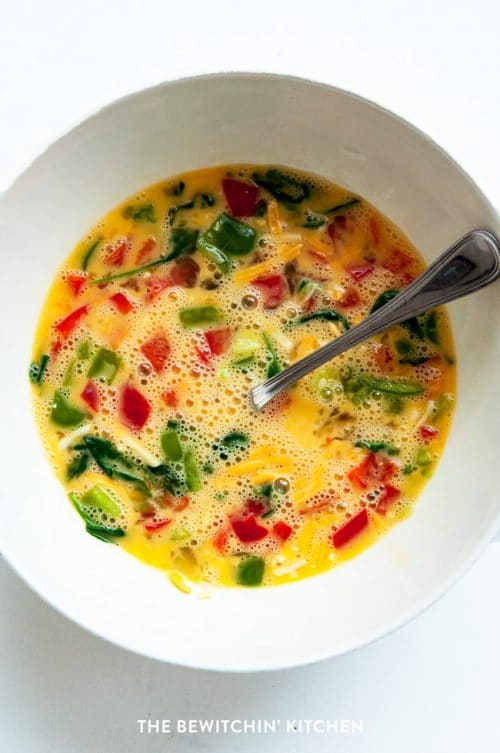 Related: White Chocolate French Toast
I'm a huge fan of honey; I add it to my tea, my yogurt, and my smoothies. It's a natural way to sweeten food that doesn't add refined sugars. I'm not the only one that has noticed that either. Canadians are becoming more healthy conscious and are learning the health facts of honey and because of that, the rate of honey consumption is growing rapidly. The honey industry produced 43,227 tonnes of honey in 2015! That's a lot of honey.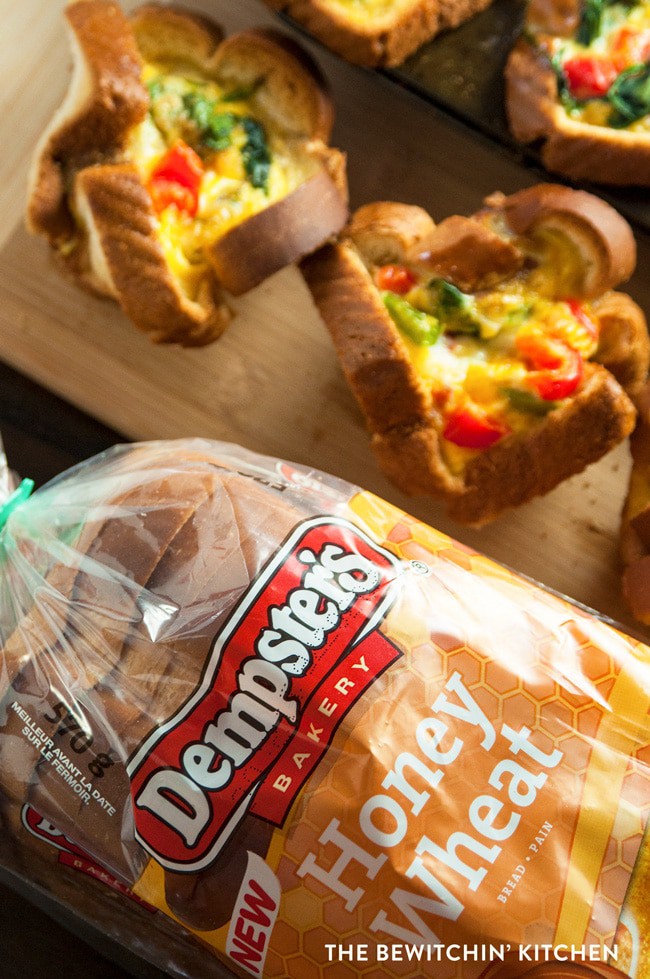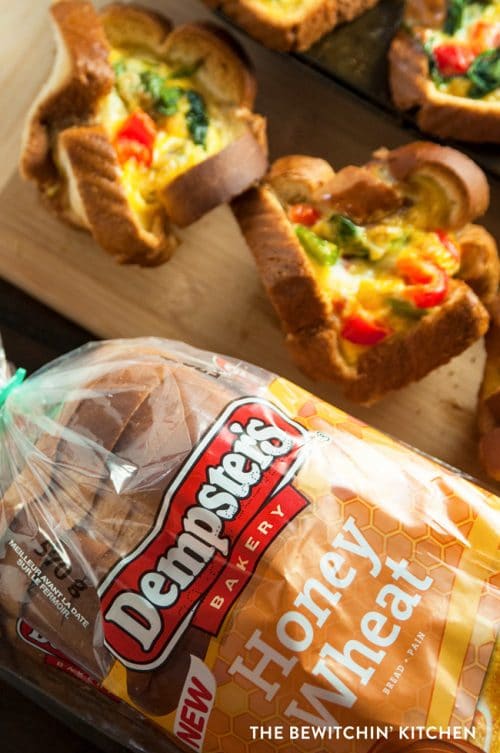 Dempster's knows that honey is more than just a trend and that's why they have released Dempster's Honey Wheat. With no artificial colors or flavours, Dempster's Honey Wheat bread adds a hint of honey sweetness to the bread that enhances any savory snack.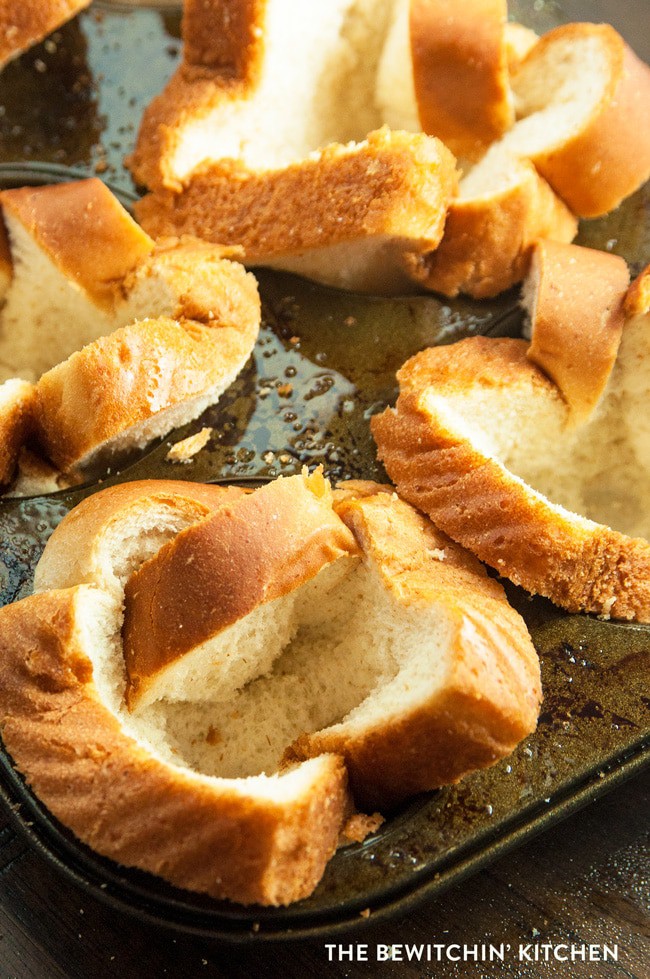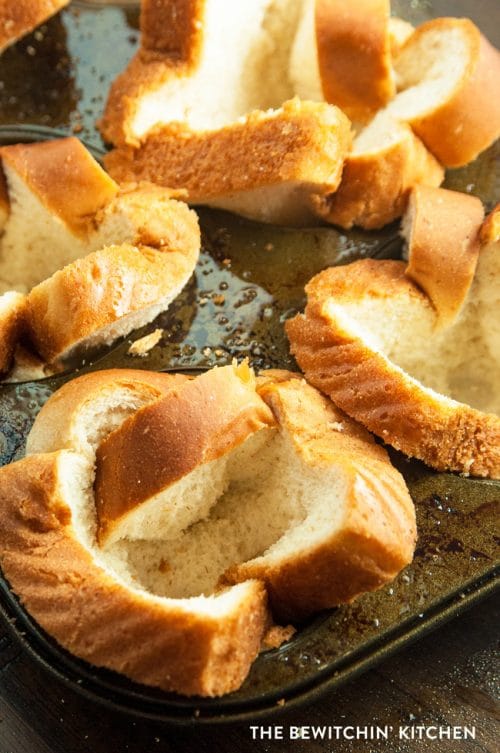 As I said before, the honey adds a touch of sweetness to the Frittata cups but I also love this bread smothered with peanut butter too.
Frittata Cups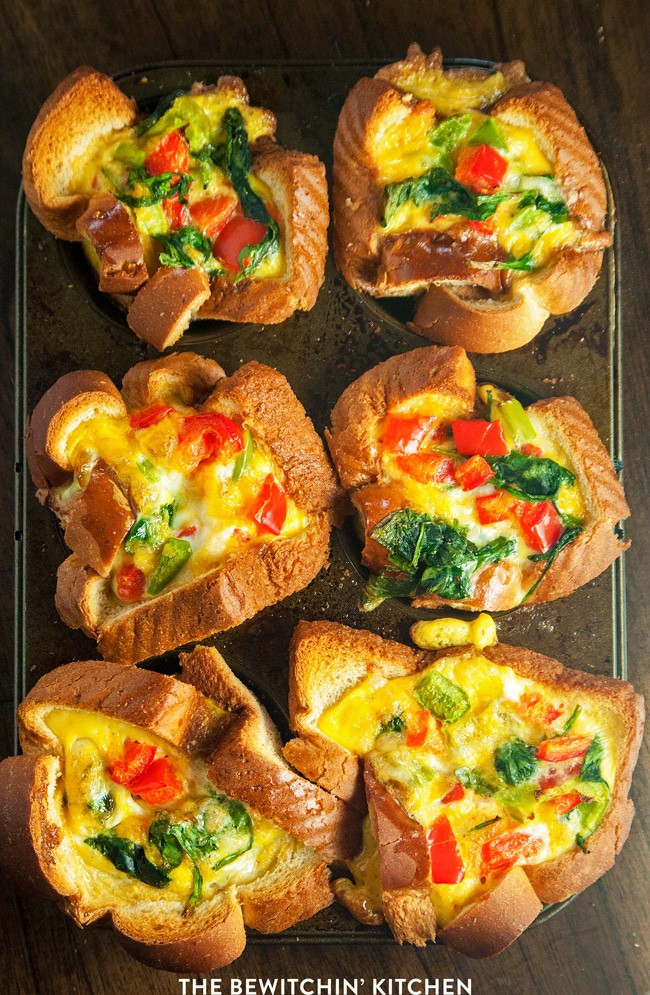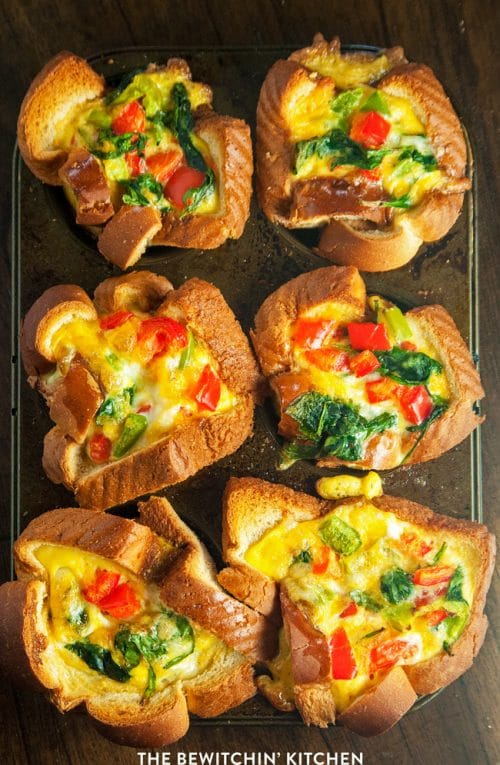 These Frittata Cups are so easy to put together. They're perfect when you're on the go and don't have time for breakfast, simply grab a cup and go. You can zap it in the microwave for a few seconds if you prefer it warm, but they're delicious cold too.
A little bonus for the fixers (since I know I'm going to be asked): 1 Frittata Cup = 1 yellow, 1/2 red, 1/2 blue, 1/2 green.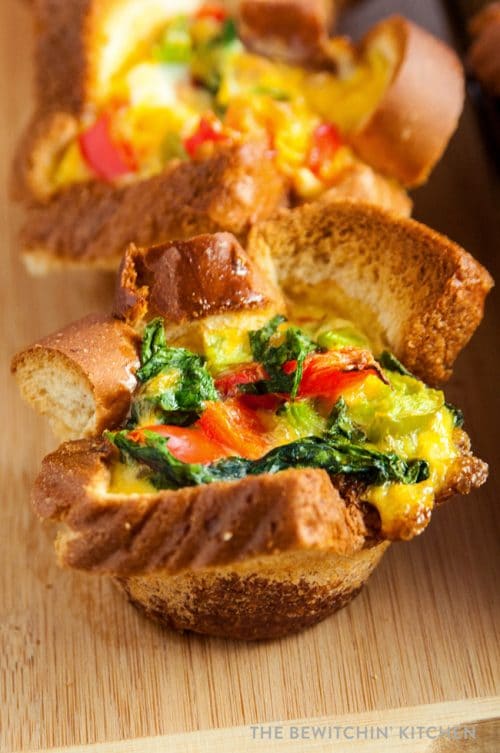 Frittata Cups
Servings 6
Ingredients
6 slices of Dempster's Honey Wheat
6 eggs
1/2 red bell pepper diced
1/2 green pepper diced
1/4 cup wilted spinach
1/4 cup cheddar cheese
Sea salt and pepper to taste
Instructions
Preheat oven to 350°
In a bowl whisk together the eggs, wilted spinach, bell peppers, cheese, salt and pepper.

Spray a muffin tin with non-stick spray.

Line 6 muffin spots with a slice of Dempster's Honey Wheat to make a cup.

Divide the egg mixture between each cup.

Top with addition cheese if desired.

Bake for 25-28 minutes.
Follow On Pinterest
Follow @bewitchinkitchen On Pinterest for more delicious recipes!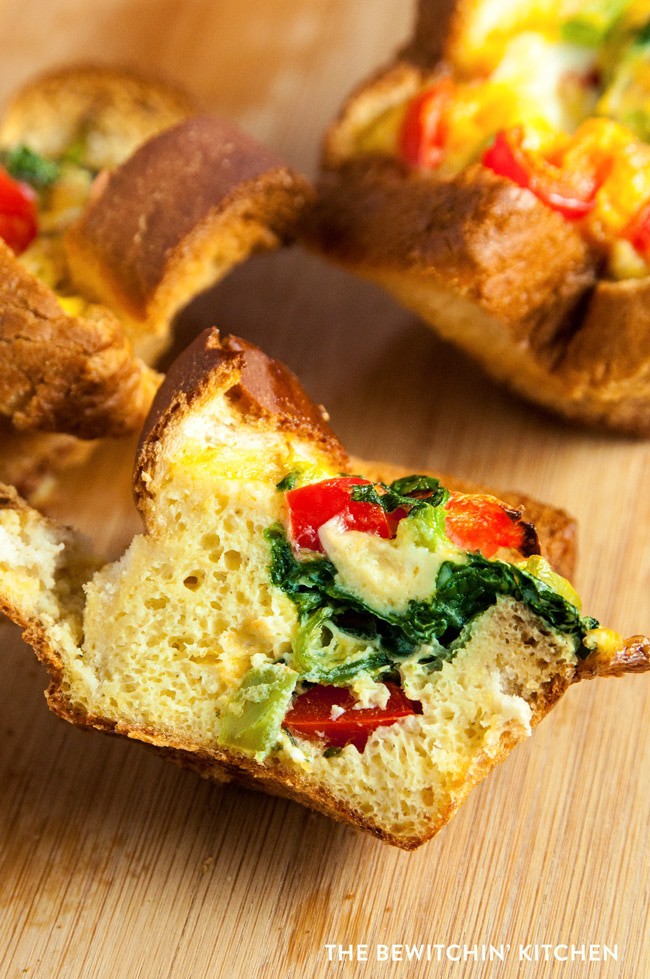 Disclosure: this recipe for Frittata Cups has been sponsored by Dempster's. The opinions are completely my own based on my experience.