DIY Grapefruit Mint Sea Salt Scrub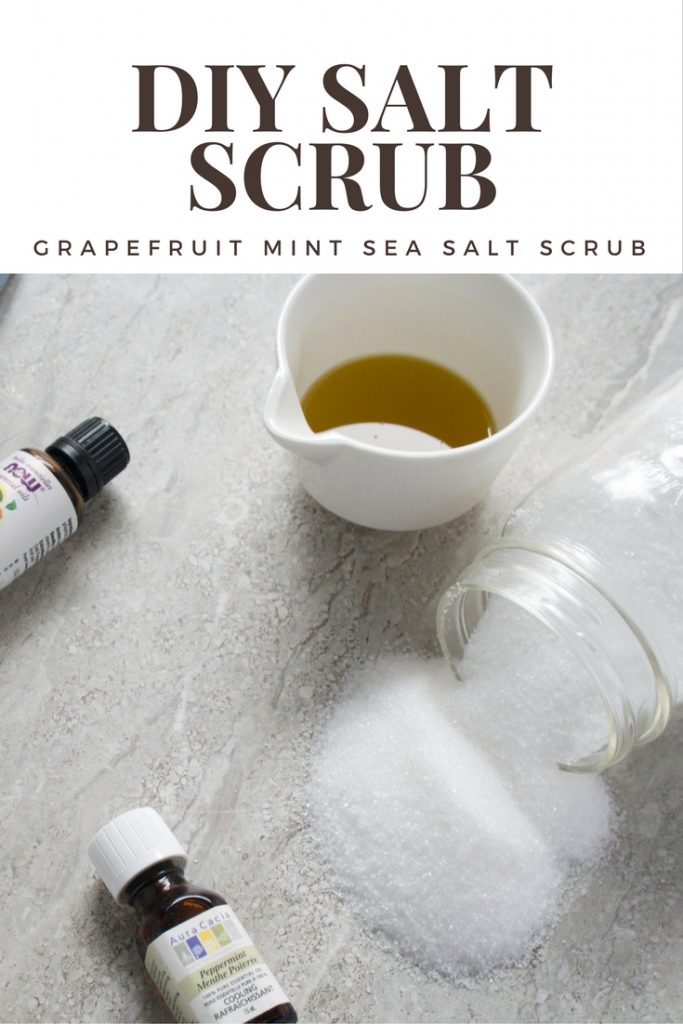 If you've been meaning to eliminate chemical-laden beauty products in your life, or you're just looking for a fun DIY, keep reading! With just a few ingredients and a few minutes of time, you can make an all-natural body scrub at home. This grapefruit mint sea salt scrub is a cinch to make, smells deliciously refreshing, and leaves skin polished and glowing. Be sure to read until the end, I've got a FREE recipe book for you of more scrubs that will give you healthy glowing skin!
Every natural scrub starts with a base of an oil plus an exfoliator. This recipe uses olive oil and grapeseed oil. The olive oil is rich and sinks into skin easily to provide lots of moisture. Grapeseed oil is a little bit lighter but is also absorbed quickly by the skin. These two oils nourish your skin even after you rinse off the scrub. You don't even really need to use moisturizer afterward! 
The exfoliator in this recipe is sea salt. It's relatively coarse so it easily polishes off dry, flaky skin to reveal healthy glowing skin. It's also not too harsh because the sea salt dissolves within a fairly short amount of time. I find it provides the perfect balance of being coarse without being too rough.
Now for my favourite part! The refreshing and invigorating scent! Grapefruit essential oil has a zesty and bright scent. It's great for boosting your mood and for waking you up in the morning. The mint essential oil is cooling and refreshing. It awakens the senses and pairs perfectly with the tart grapefruit oil. 
Make this scrub to treat yourself or make it as a thoughtful gift to pamper a friend!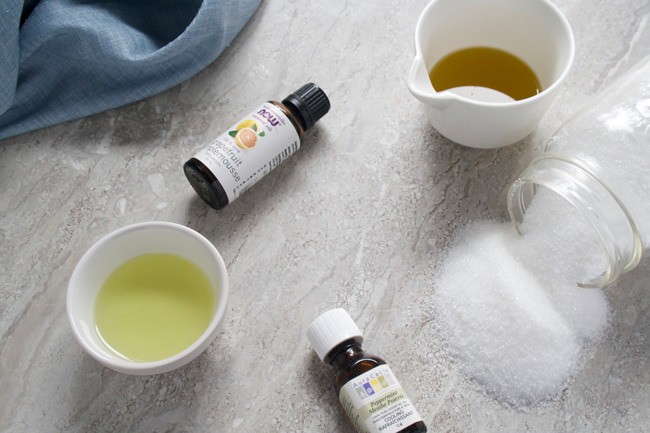 Sea Salt Scrub Ingredients:
1 cup of sea salt
1/4 cup of olive oil
1/4 cup of grapeseed oil
10 drops of peppermint essential oil
50 drops of grapefruit essential oil
Directions:
Stir all ingredients together and store in an airtight container. I don't recommend glass because it's risky keeping a glass jar in or near your shower where it can fall and break.
To use, massage in circular motions on damp skin and rinse off.
I hope you give this scrub recipe a try! As promised, here is your free recipe book of 5 Scrubs for Glowing Skin!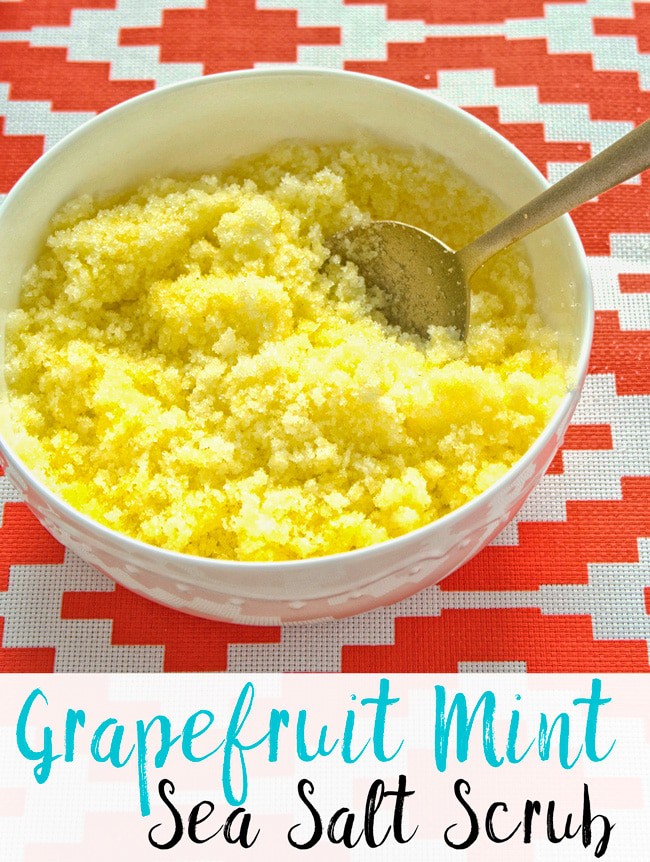 This post was written by Melanie of The Refreshanista. She has a passion for natural living and wellness. On her blog, she shares healthy recipes, natural health remedies, recipes for natural beauty products, and more! She's a happy wife, a mama to a sweet baby girl, and a self-proclaimed coffee aficionado.