Low Calorie Healthy Hollandaise Sauce Recipe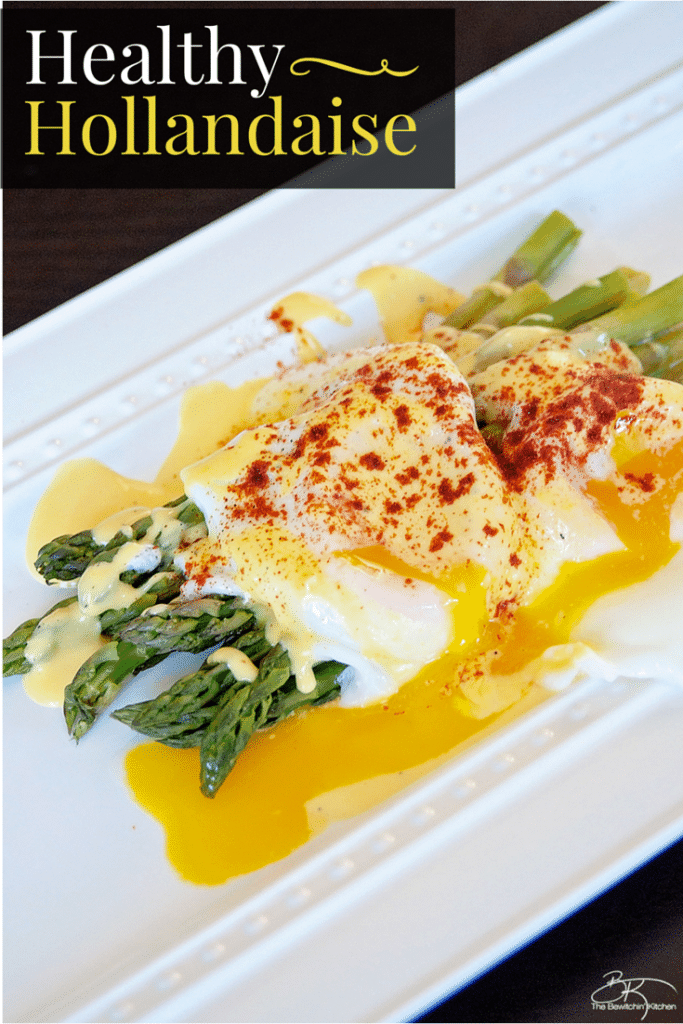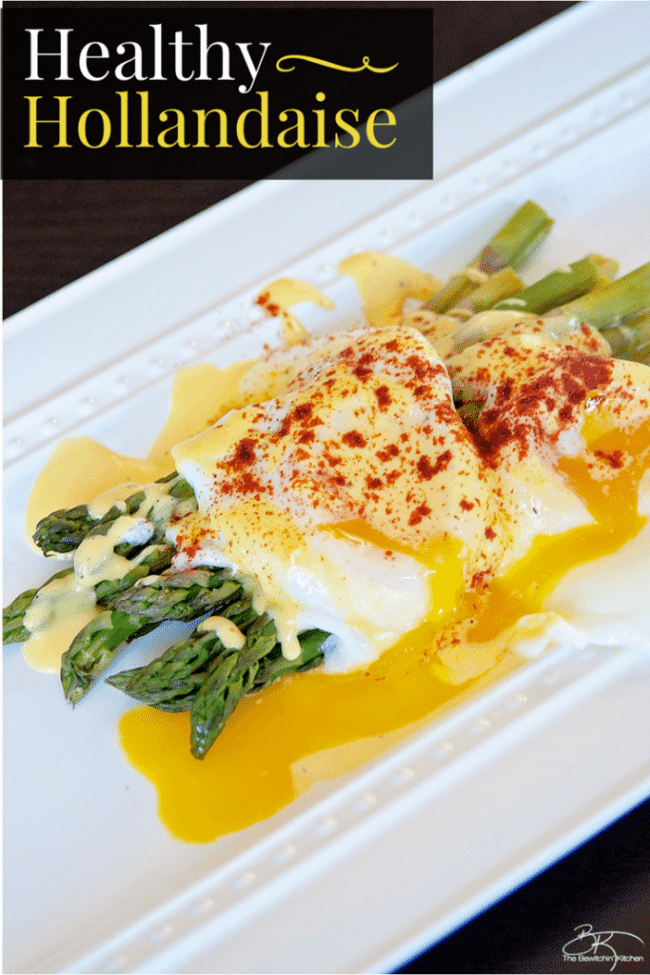 I was recently candid about some of my weight loss struggles and how I'm determined to get back to my healthier ways. Since I believe that there is always a healthier alternative, I'm excited to share with you guys a healthy hollandaise sauce recipe.
This healthy hollandaise sauce recipe is from the Fixate Cookbook that was released from Team Beachbody. The cookbook is presented by Autumn Calabrese, you may recognize Autumn from the 21 Day Fix programs. (Speaking of which here are my 21 Day Fix results and my 21 Day Fix Extreme results.) I have only made a few recipes so far, but each one tastes pretty good. I've done a few vinaigrettes, healthy hollandaise sauce and dressings and I'm looking forward to making a few of the desserts next. My husband keeps making the homemade salsa and says it's the best salsa he has ever had (I haven't tried it since I can't stomach raw tomatoes) .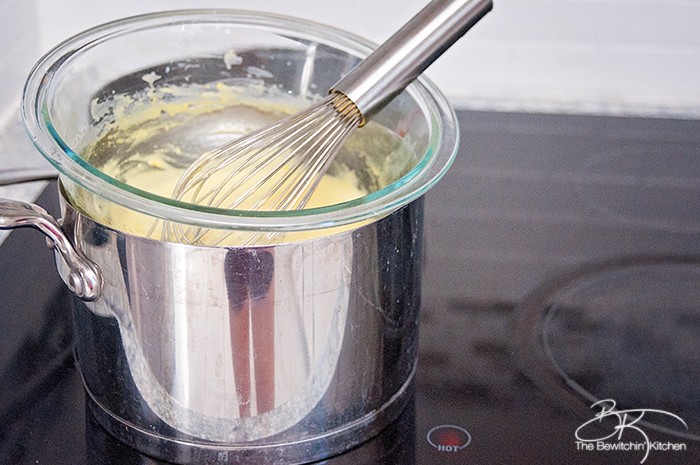 To make this recipe you will a glass bowl that will fit snug over a pot (double boil process), the same process you use when you make a ganache.
So what do you think? If you like a lemony hollandaise, I really think you'll love this recipe.
Healthy Hollandaise Sauce Recipe:
Healthy Hollandaise Sauce Recipe
This recipe is from the
Fixate
recipe book from Team Beachbody.
Servings 4 servings
Calories 53kcal
Ingredients
1/4 cup greek yogurt plain 2%
2 tbsps fresh lemon juice
1 egg yolk
3 tbsps butter melted
Salt and pepper
Instructions
Bring a pot of water to a boil and then turn it down to a simmer.

Grab a glass bowl and put it over the pot of water (so it snugly fits).

Add all the ingredients (except for the butter) and whisk for five minutes.

Next take it off the heat for 30 seconds and whisk, then put it back on the heat and whisk it for an additional 30 seconds. You will repeat that for 5-6 minutes, or until the sauce thickens up.

Remove from the heat and add the butter.
Nutrition
Serving: 1g | Calories: 53kcal | Carbohydrates: 1.5g | Protein: 2g | Fat: 4.5g | Saturated Fat: 2.5g | Cholesterol: 55.4mg | Sodium: 616.3mg | Sugar: 0.7g
Follow On Pinterest
Follow @bewitchinkitchen On Pinterest for more delicious recipes!
If you could "health up" a guilty recipe, what one would it be?