4 Steps To Prep For a Home Office Makeover #CILAskAnExpert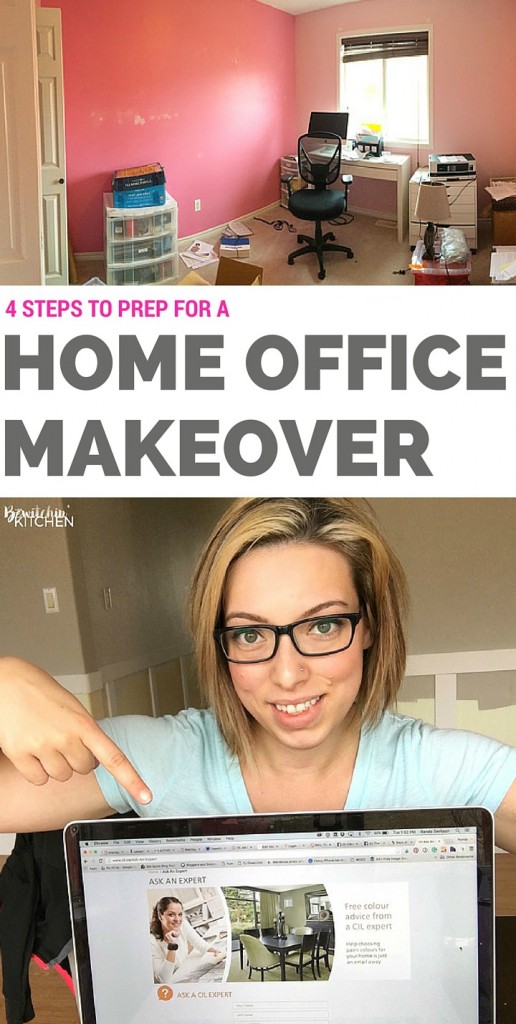 My home renovation projects are coming to a close. I only have a few more rooms to paint and then it's the home office's turn. I have been dreaming about a beautiful home office renovation since my last house and now I finally have the right amount of space to do it.
Get Inspired
When I envision my office, I picture greige walls as a base. I want a neutral background so I can dress it up, over time, with pops of colours that fire me up (most likely that colour will be pink). I want a warm and inviting space with white furniture and a lot of storage. Organization is important to me as well.
My favourite source of inspiration is Pinterest. I created a Pinterest board for Home Office Inspiration a while ago and I have been pinning a few posts that have been catching my eye over the past year. I pin images of whatever inspires me, whether it's an accessory, a chair or a general paint colour that I'm attracted to.
Follow Randa @ The Bewitchin' Kitchen's board Home Office Ideas and Inspiration on Pinterest.
Ask An Expert

Choosing a paint colour can be a lot like pulling teeth. In past projects, I have spent hours going over paint chips, samples and going back and forth with my decision. It takes a lot of time and it causes unnecessary stress.
I reached out to an expert on the free service that CIL paint provides. It's called Ask An Expert. 
Using the service was easy. I attached an image of the room I was painting and asked the following:
I need help choosing a colour. I did my bedroom in CIL Designer Grey and it's perfect and now I'm moving on to my office. I would like it to be similar but a little lighter. I am not wanting any blue or green undertones, I want it to be a neutral "greige".
I will be covering a bright pink..
The room faces NW, if that helps.
Do you have any suggestions?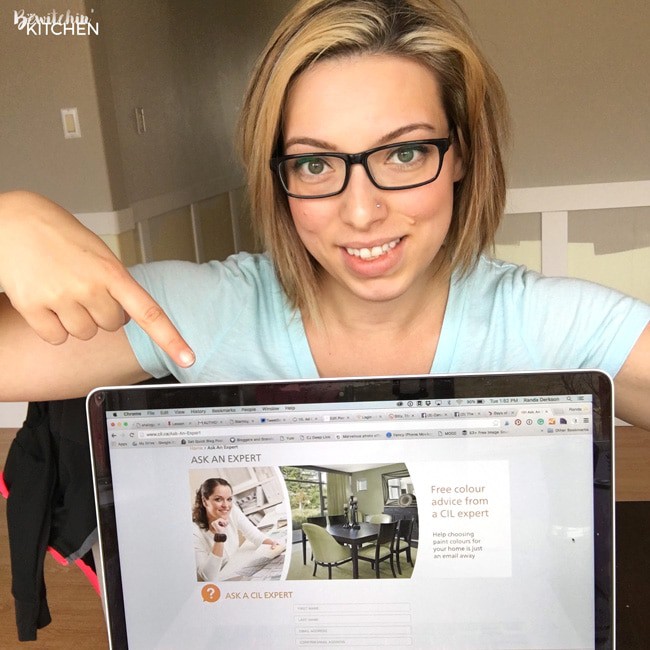 Within 24 hours I received a response from CIL Expert, Susan and here's what she recommended.

The CIL Ask An Expert service took the guesswork out of choosing a colour and saved me a lot of time (and a massive headache). I wish I knew about this free service when I painted my master bedroom.
Choose Your Paint
Barley Beige or Pelican?I need help! I'm picky paint colors for my office and I'm stuck between Barley Beige and Pelican. I'm looking for a neutral color to create a space I'll want to work in.

Posted by The Bewitchin' Kitchen on Tuesday, March 29, 2016
Back in March, I asked for your opinion on what colour I should choose for the home office makeover and the majority vote favored CIL Barley Beige 30YY 69/024. My gut told me Barley Beige 30YY 69/024 was the winner, but I wanted to be sure so I went to RONA, grabbed a paint chip, looked at it in natural light and compared it to CIL Pelican 30YY 72/018.
Barley Beige 30YY 69/024 was the clear choice.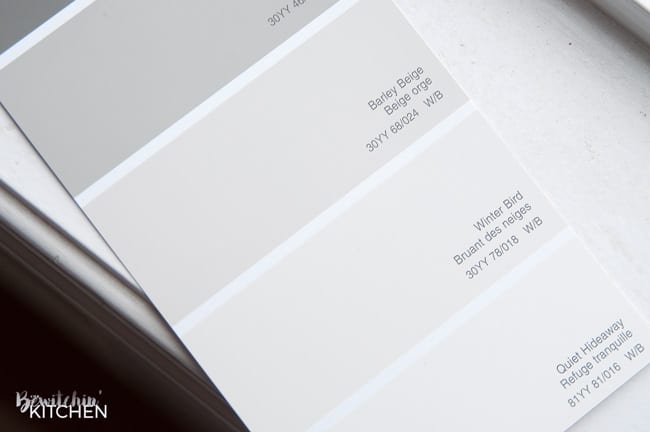 I found that Pelican had a little bit of a green undertone but Barley Beige 30YY 69/024 was warm, inviting and it didn't hurt my eyes to look at for a long time. That's key since, once my home office makeover is over, I'll be doing a lot of work in there. As I said, I wanted the space to be happy and not a place where I dread to go do work. I want to be excited to utilize my new space.
Prep Your Space
My office doesn't have much furniture in it right now. I sold all my bookcases and shelves before I moved to PG. There's a lot of clutter in the room as we knew we would be doing a home office makeover, so the office has been more of a holding space of all my office boxes (I'm heading out for bookshelves as soon as the paint dries).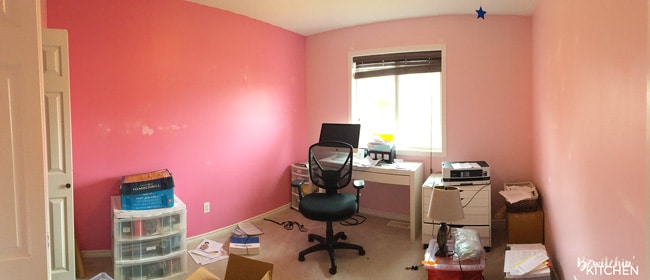 So first things first, clear the room. Empty it out and vacuum the carpet/sweep the floor. Get it clean!
Next take some spackle and fill in any holes, cracks or whatever imperfections you find on your walls. In my case, it was this charming "why" carved into the drywall. Creepy.
Wash off any visible dirt or grease using dish soap and water, then rinse well.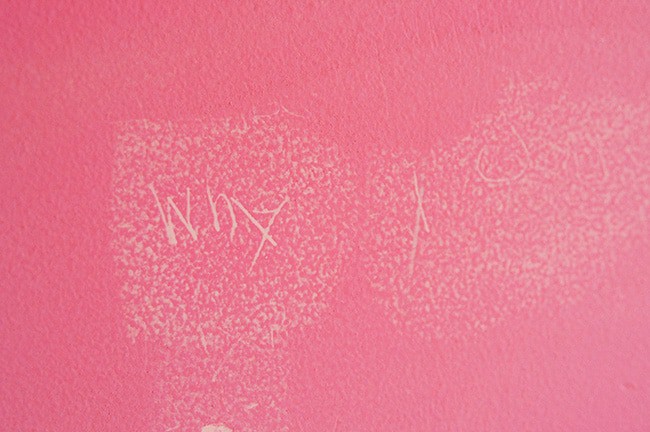 I'm glad the prep work is done. The next step is the paint! Make sure you stop by in a few weeks to see the end result. I can't wait to get the project going and share the before and after!

Disclosure: This post was brought to you by CIL paint via Mode Media Canada. The opinions expressed here are all my own. Thank you for supporting brands that support The Bewitchin' Kitchen.