Key Lime Pie Dip
I love a good dessert dip. I also love key lime pie. So why not combine the two together and feast on this delicious key lime pie dip.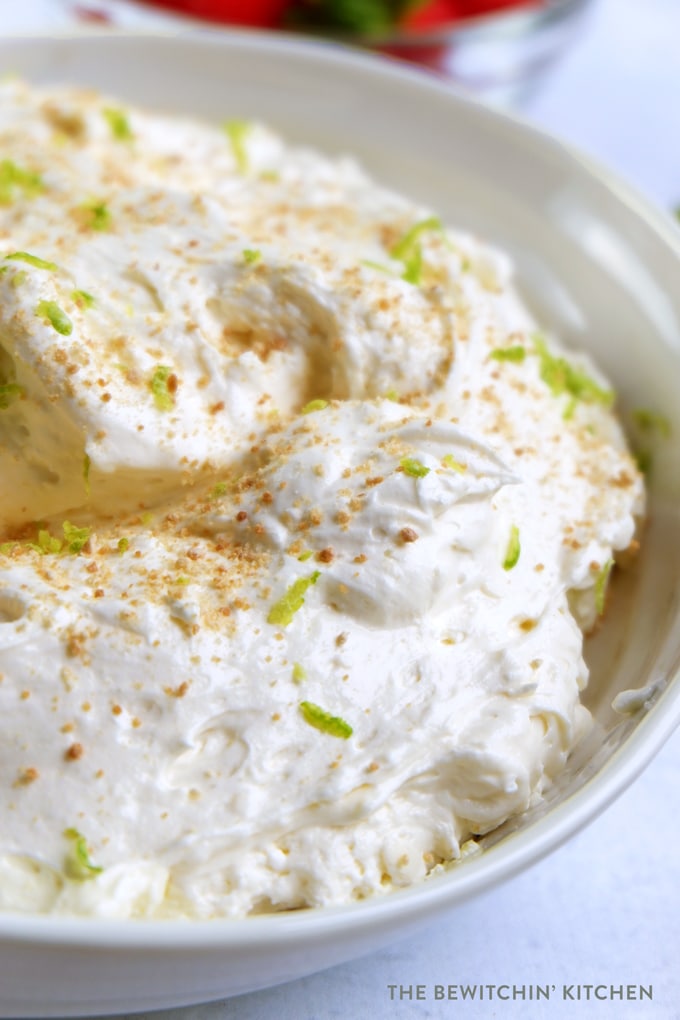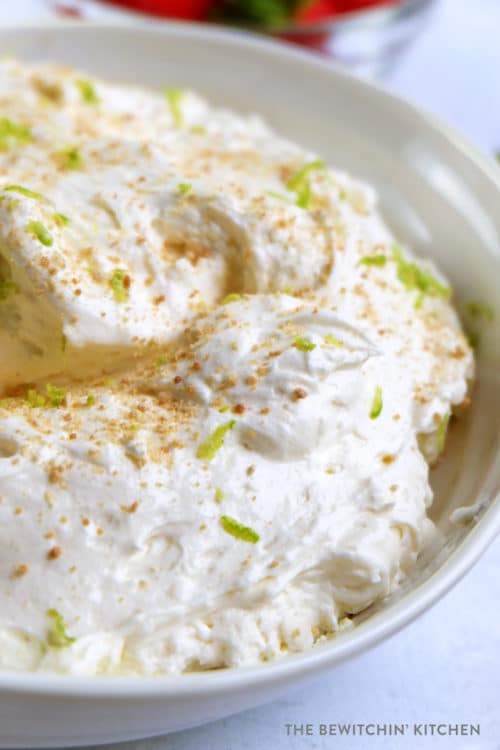 Key Lime Pie Dip
This post contains affiliate links. 
I was first introduced to Key Lime Pie when I first set foot in Key West. It was my first cruise and I instantly fell in love with everything the Florida Keys: the food, the weather, and the key lime pie. I had my first-ever slice of key lime pie at Kermit's and it made a lasting impression.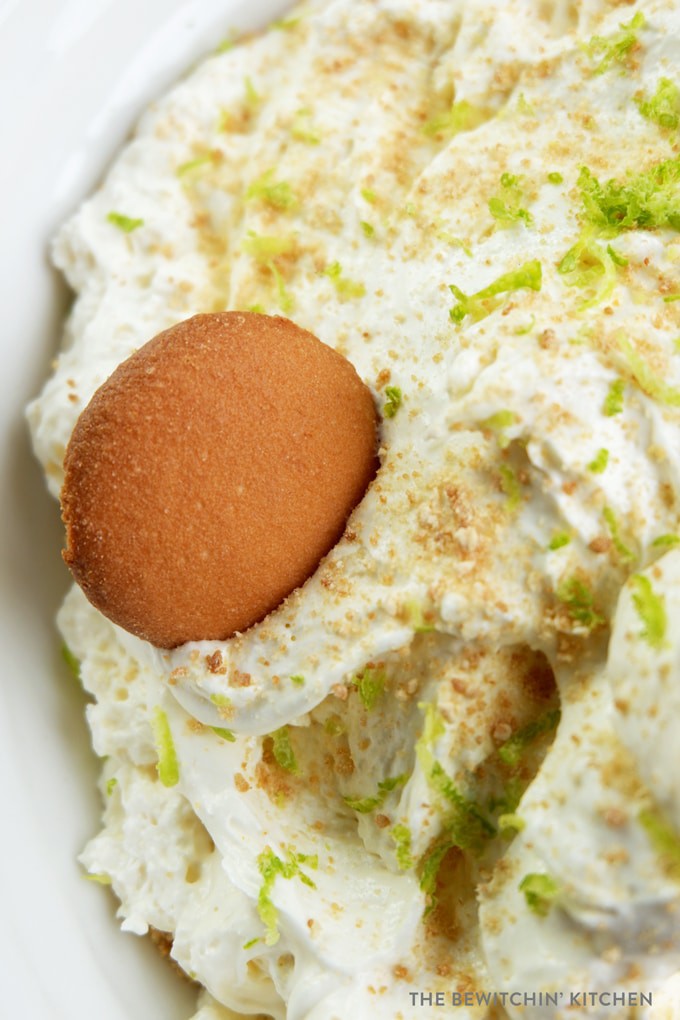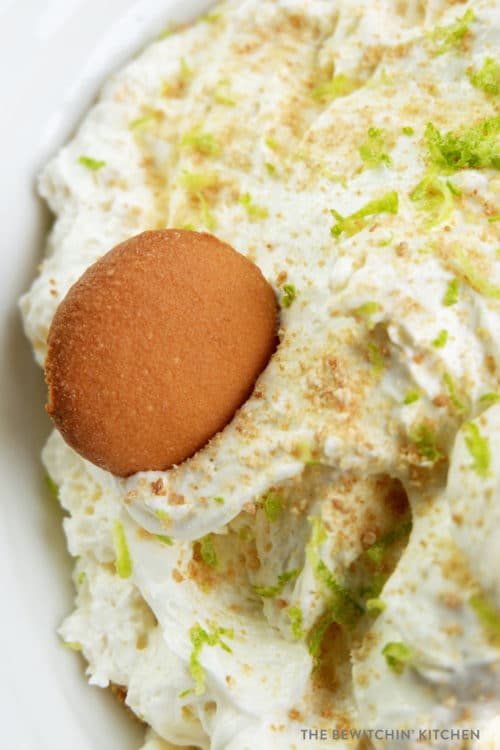 Fast-forward a few months and I went on a press trip with some of my favorite people. We visited Key West (see where to stay in Key West) and moved up to Duck Key to Hawks Cay Resort where I had the best key lime pie of my life (trust me, we tested key lime pie at every meal for five days – this was THE BEST). Thankfully the awesome people at Hawks Cay sent me the recipe and I shared it with you a few months ago.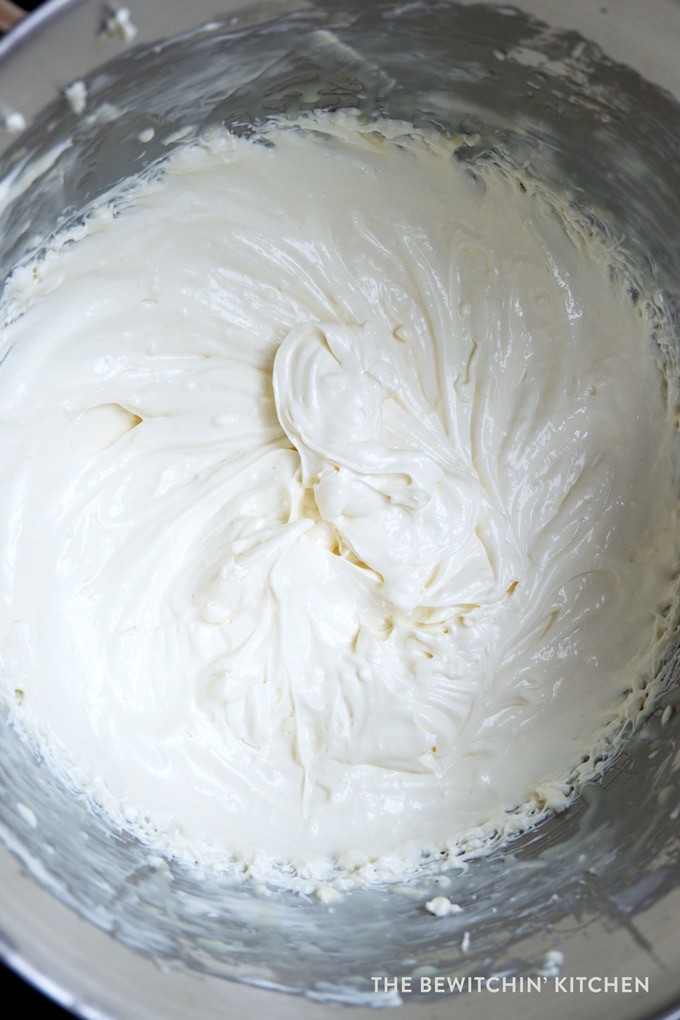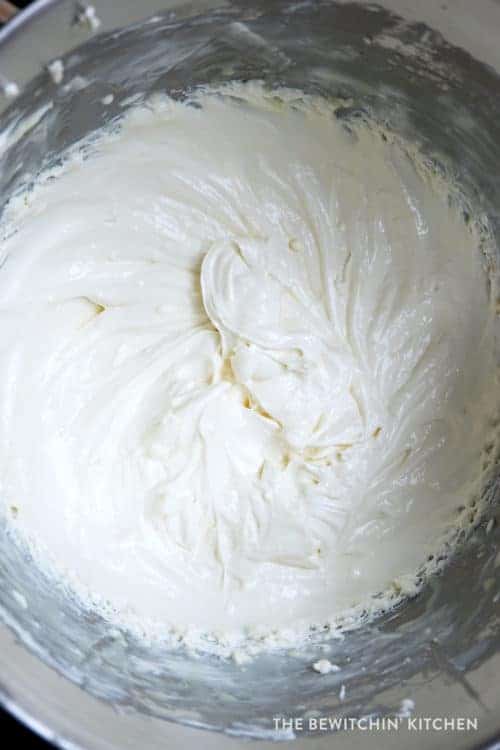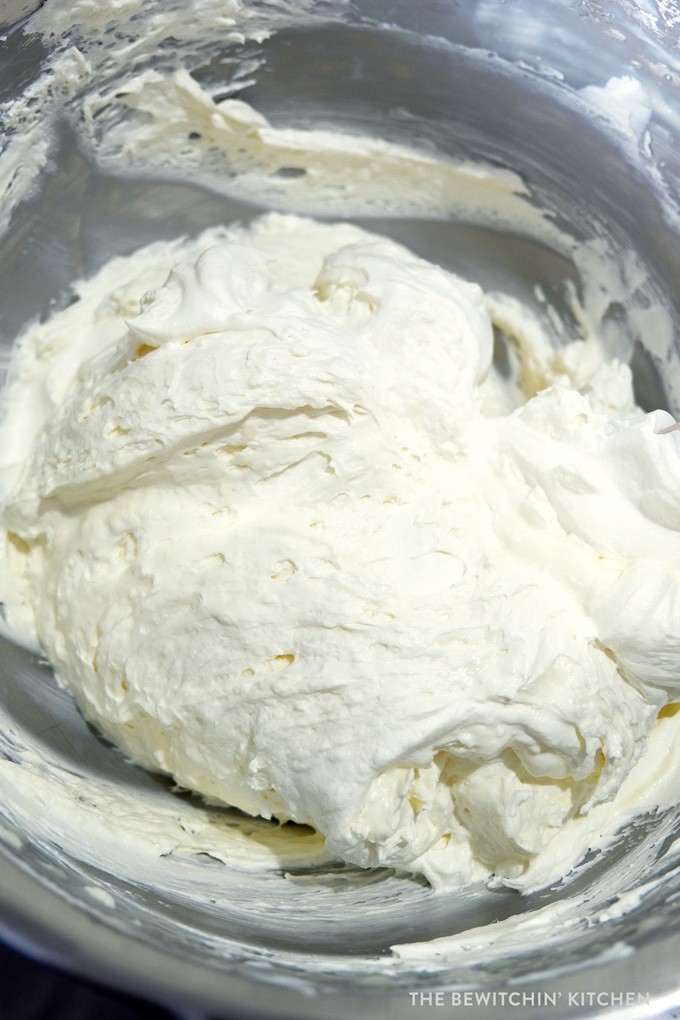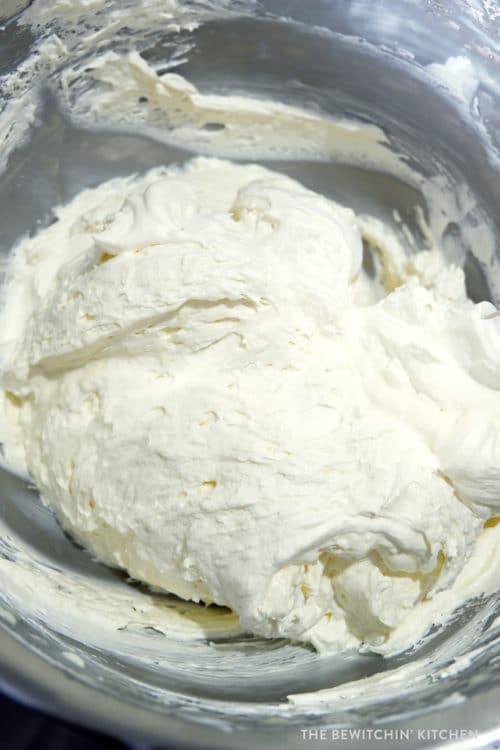 I love that this recipe has a cream cheese base! It adds a cheesecake feel to this key lime pie dip! You may be surprised that I used Cool Whip to fold into the cream cheese base (seen above) rather than homemade whipped cream, but it was easier to do that today. Sometimes convenience wins, and that's totally okay in moderation.
I had planned to make this key lime pie dip back in June, but life got the best of me. Here we are in August and I'm finally getting down to it. So let's do it, shall we?
Key Lime Pie Dessert Dip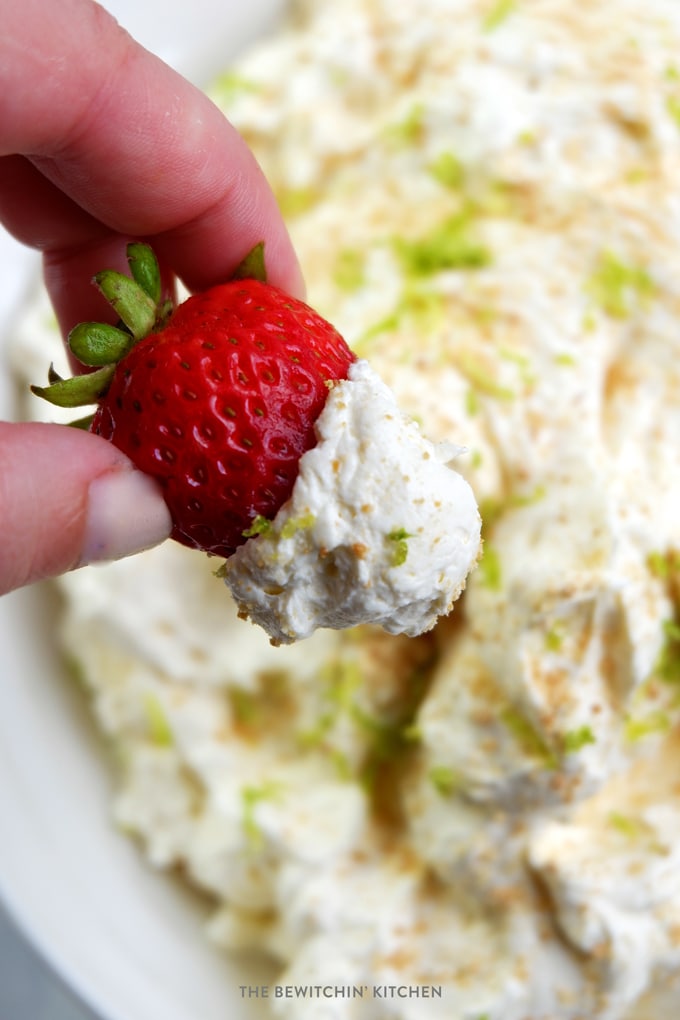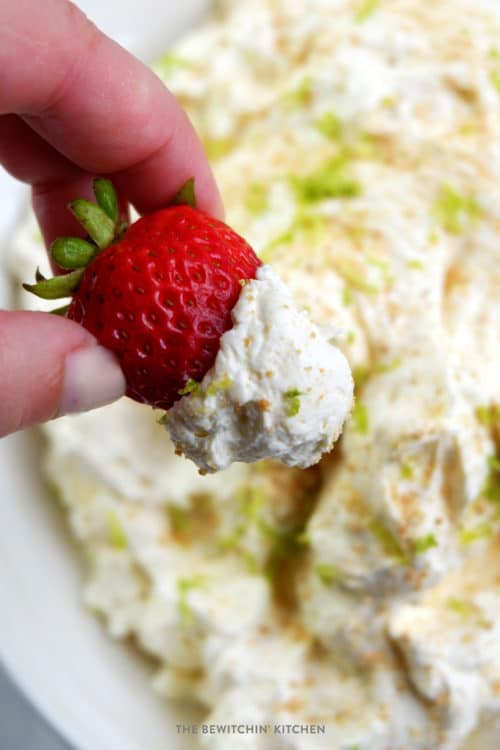 Supplies needed: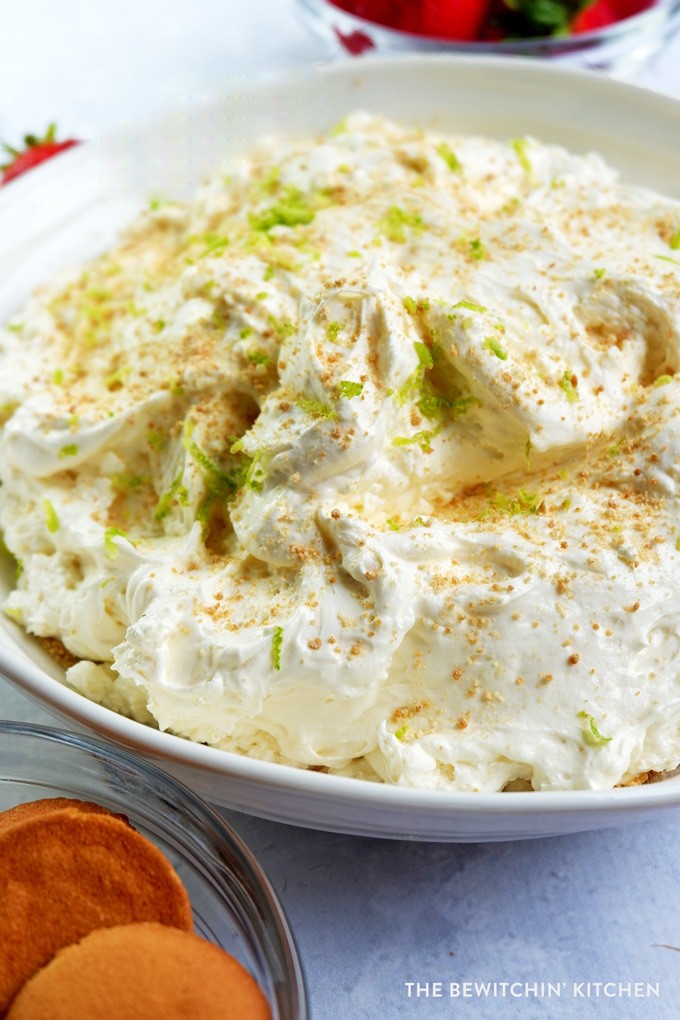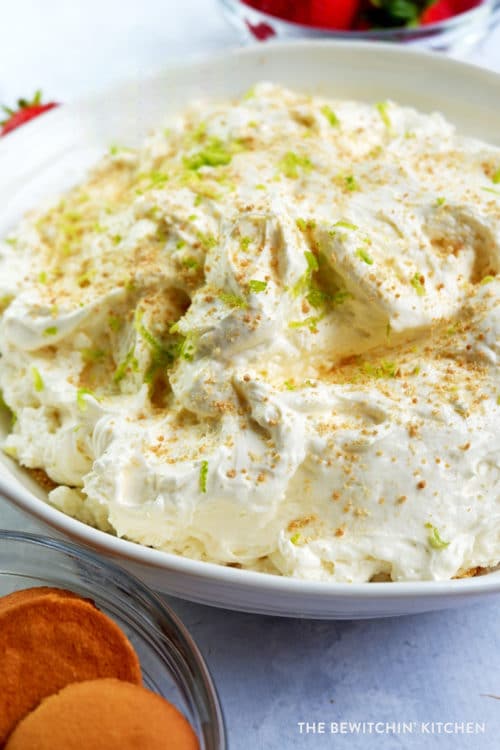 TBK's Pro Tip: I love a heavy key lime flavour, but if you want a creamier flavoured dip reduce it to 1/4 cup key lime juice.
Key Lime Pie Dip
This dessert dip is amazing. It blends a creamy cheesecake dip with key lime pie for a fruit dip recipe that your guests will love.
Servings 6 cups
Calories 204kcal
Ingredients
1 cup cream cheese
1 can sweetened condensed milk
3 cups Cool Whip
1/3 cup key lime juice
Zest of two key limes
1/4 cup + 2 tbsps graham cracker crumbs
Instructions
In your stand mixer bowl (or a large bowl with a hand mixer) cream the cream cheese and sweetened condensed milk until creamy.

Add the key lime juice and zest. Beat on high for 2-3 minutes until it's fluffy and smooth.

Gently fold in the Cool Whip, starting at two cups, taste and adjust) and work up to three.

Sprinkle 1/4 cup of the graham cracker crumbs on a pie plate or serving bowl, scoop the key lime dip over top and garnish with the rest of the crumbs and key lime zest.

Serve with fruit and/or Nilla crackers.
Nutrition
Serving: 1g | Calories: 204kcal | Carbohydrates: 14g | Protein: 3g | Fat: 15g | Saturated Fat: 8g | Cholesterol: 47mg | Sodium: 171mg | Potassium: 114mg | Sugar: 8g | Vitamin A: 575IU | Vitamin C: 4mg | Calcium: 82mg | Iron: 0.3mg
Follow On Pinterest
Follow @bewitchinkitchen On Pinterest for more delicious recipes!