Chelsea House Hotel in Key West, Florida
The Chelsea House is a historic, boutique in located in the heart of Key West, the Old Town area. The hotel itself has a lot of character and has a great location.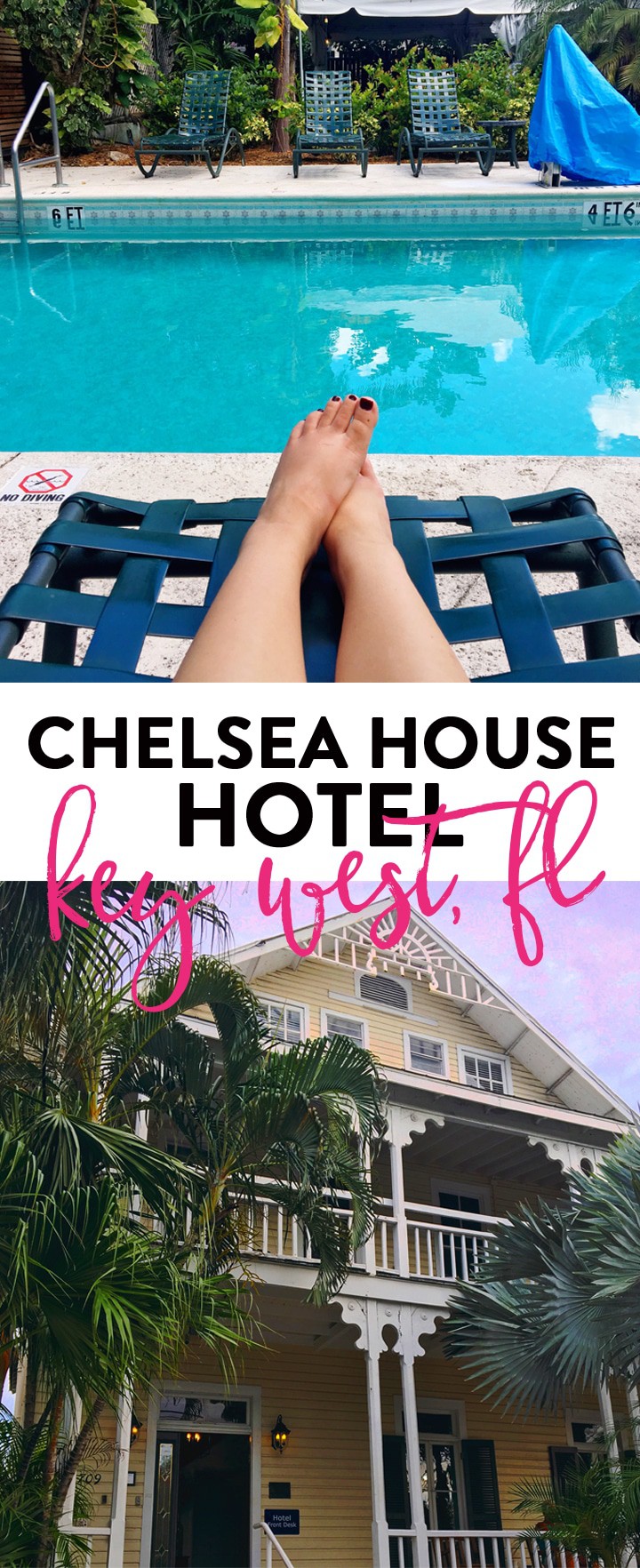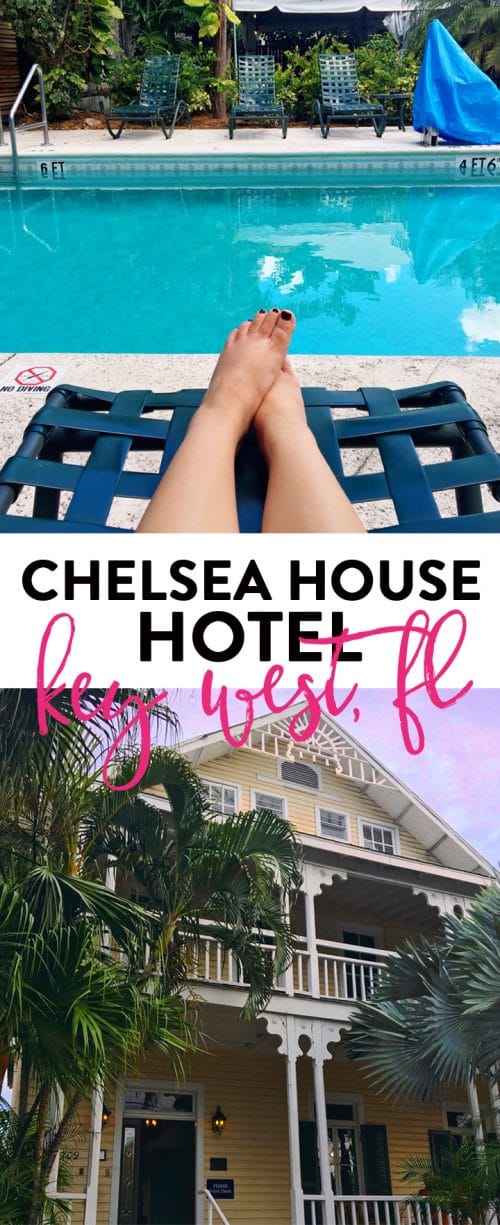 I've mentioned this with every hotel/resort stay I have written about, but I'll say it again: I'm super picky when it comes to where I stay on vacation. My thoughts are: I'm not paying for anything on the same level or less than my own home (and they have to have white linens).
I stayed at the Chelsea House Hotel for three nights during a media trip back in October. The location is great, it's only two blocks away from Duvall street and I believe it only took us 20 minutes to walk back from the Sunset Celebration.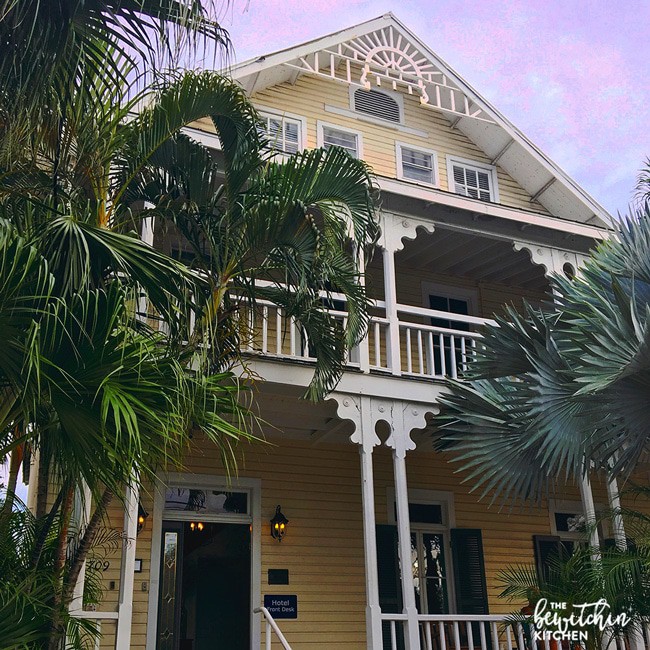 I love the heritage look and feel of the Chelsea House Hotel. It has so much character and here are some of the personality that shines at the Chelsea House: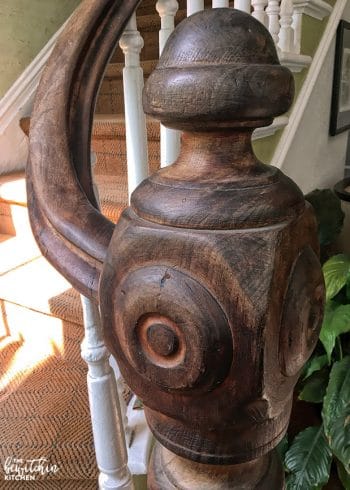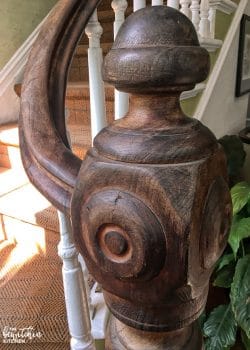 Original hardwood floors – they creak, they have dings and scratches, and they are beautiful.
A real key for your room – that sounds funny to say. We all have regular old keys for our homes, but there is something special about having an actual key for your hotel room. No cards here, it really adds to the charm of the place.
The wooden stairwells – I was in the building next to the main house and loved the architectural details. Everywhere you look there are character elements, my favorite were the stair posts and banisters.
The front porch – this was my favorite. Every night we would sit out on the front porch and unwind. It was my favorite part of the Chelsea House and I miss sitting back and visiting with my friends. It made the Chelsea House feel like home.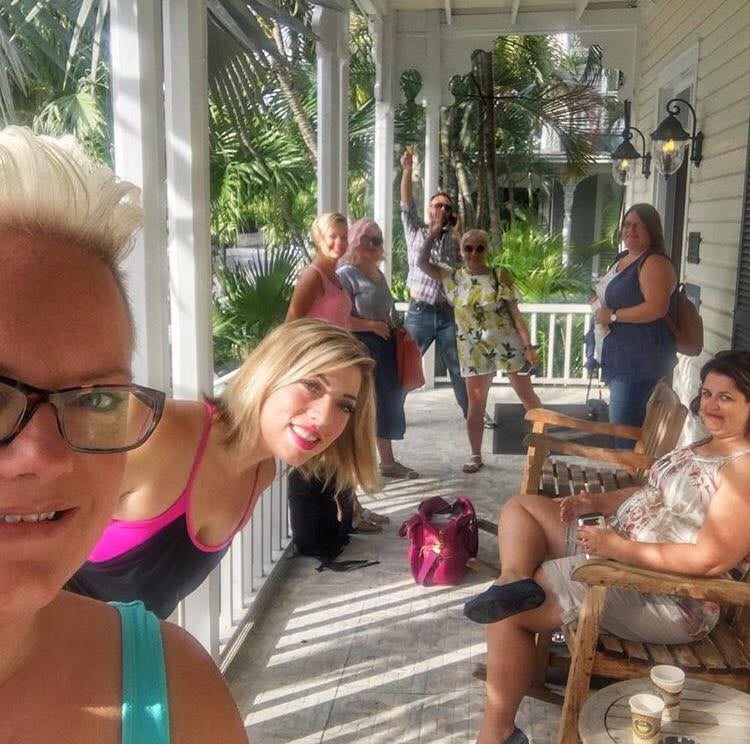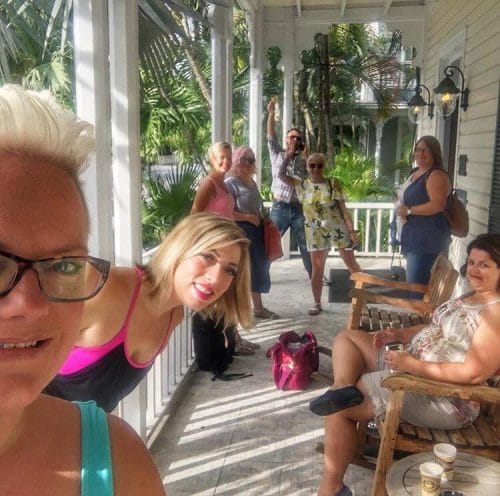 The staff is excellent! The lady who managed the continental breakfast was my favorite, she was so friendly and I enjoyed sitting on the front porch and talking to her (I wish I remember her name, it's driving me crazy). The night manager lives next door so if you have any issues (like locking yourself out), she shows up in a jiffy. Like I said, there is a continental breakfast by the pool but if you want something more hearty – walk over to Camille's for some amazing Godiva French Toast. I believe the breakfast is gone by 10 am, but they do leave out water around the property to ensure you're fully hydrated in the heat and humidity.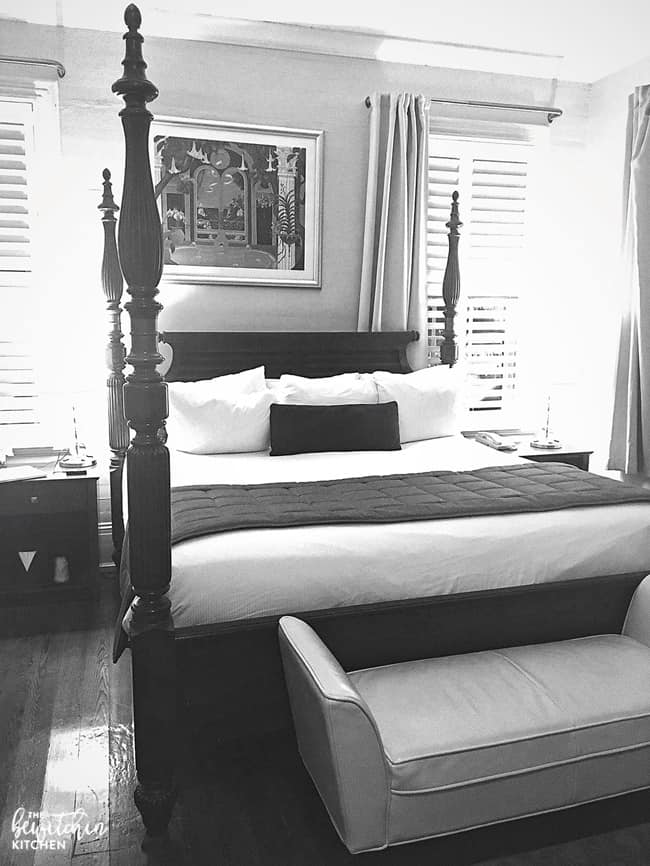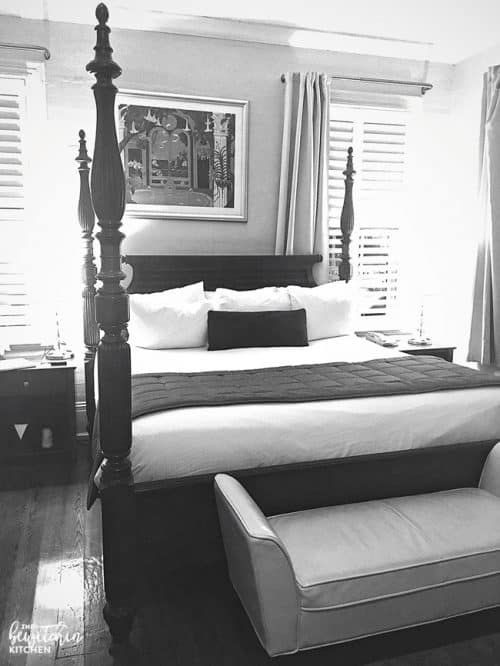 There is free wifi, but I couldn't get it to work most of the time (which was a blessing, because I found I was more in the moment with those who were there), parking is $10, and the pool is heated.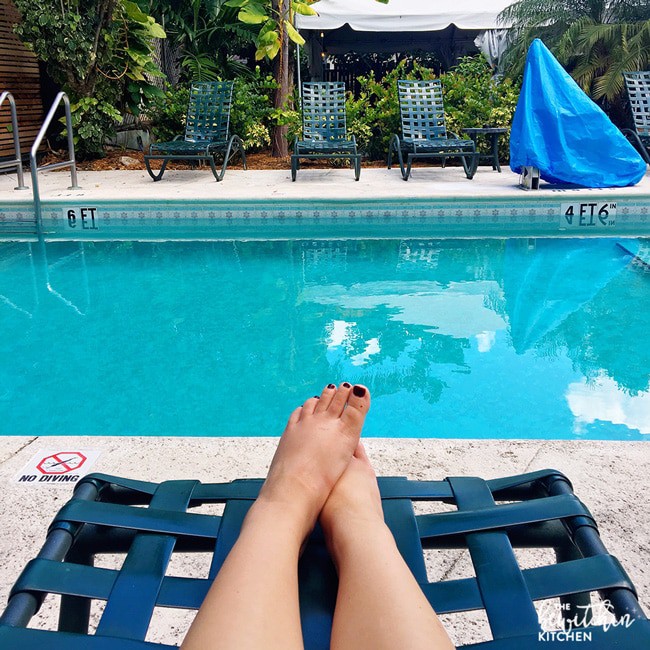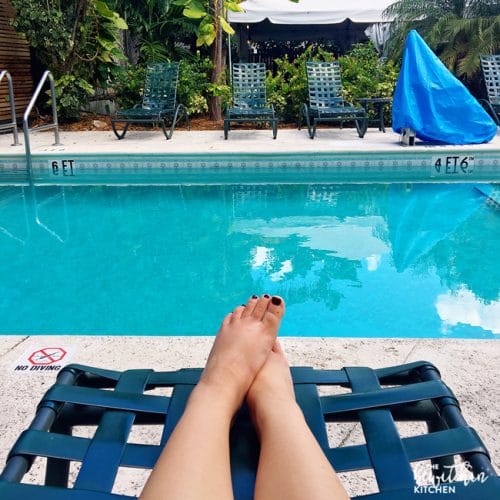 With all the good things being said about the hotel, I wouldn't recommend the Chelsea House as a family resort. There is a pool, and children are welcome, but it has a quiet atmosphere and to be honest, I don't see kids fitting in that well. During my stay, I didn't see any kids around the property.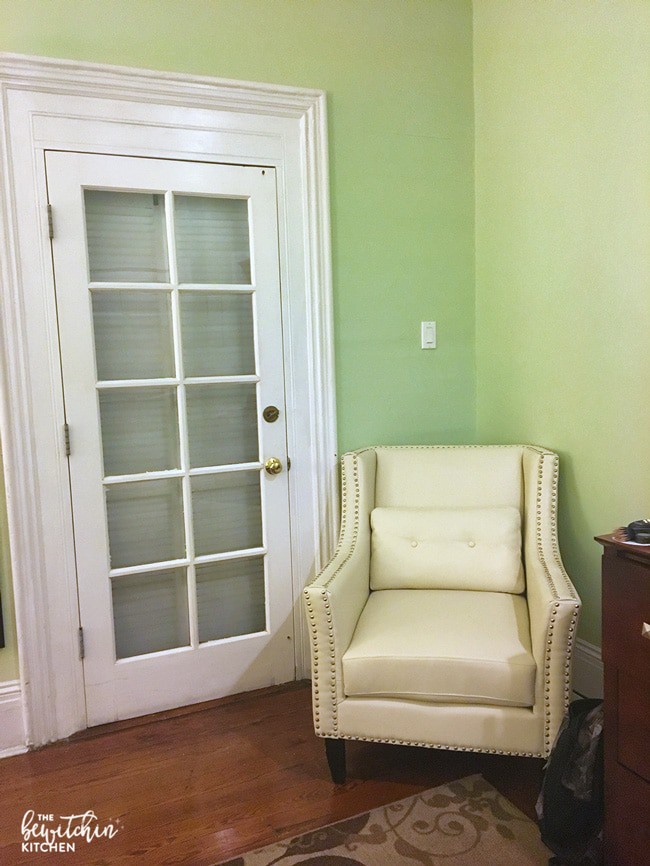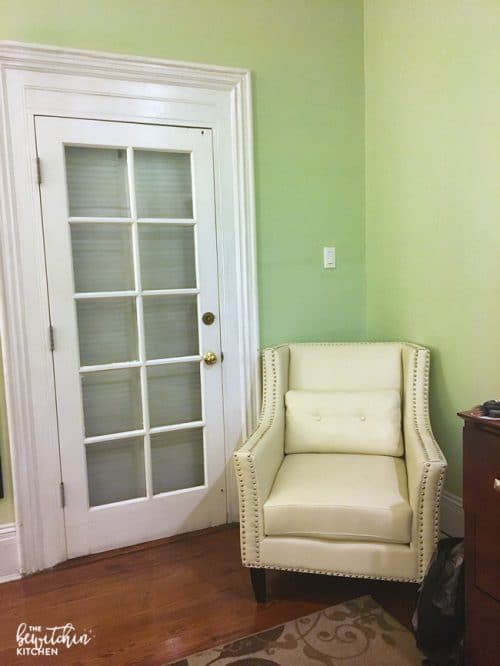 Would I stay here again? Probably not, but that's because I'd be bringing my little one. If I was to go on a trip with just my husband, yes. BTW – you should totally go Parasailing in Key West.
You can find out more about the Chelsea House on their website.