10 Reasons To Stay at Lake Buena Vista Resort Village and Spa
As I stare out to my patio at the massive piles of snow, I think it's safe to say: I miss Orlando. I miss the weather and I miss the luxury suites Lake Buena Vista Resort Village and Spa.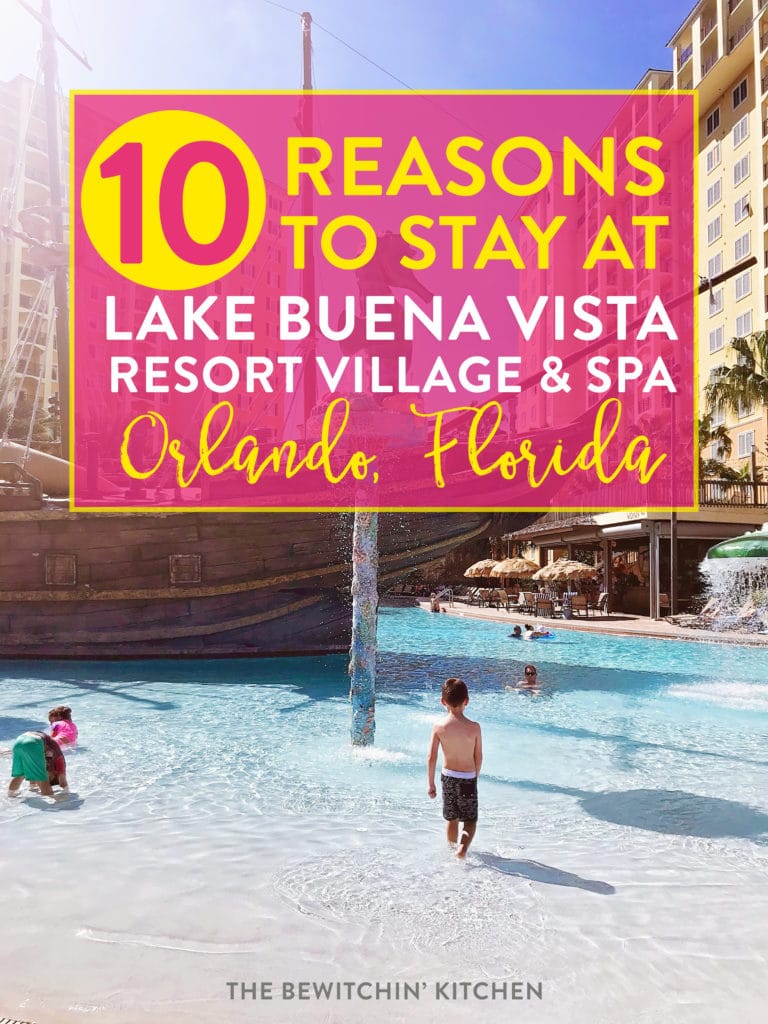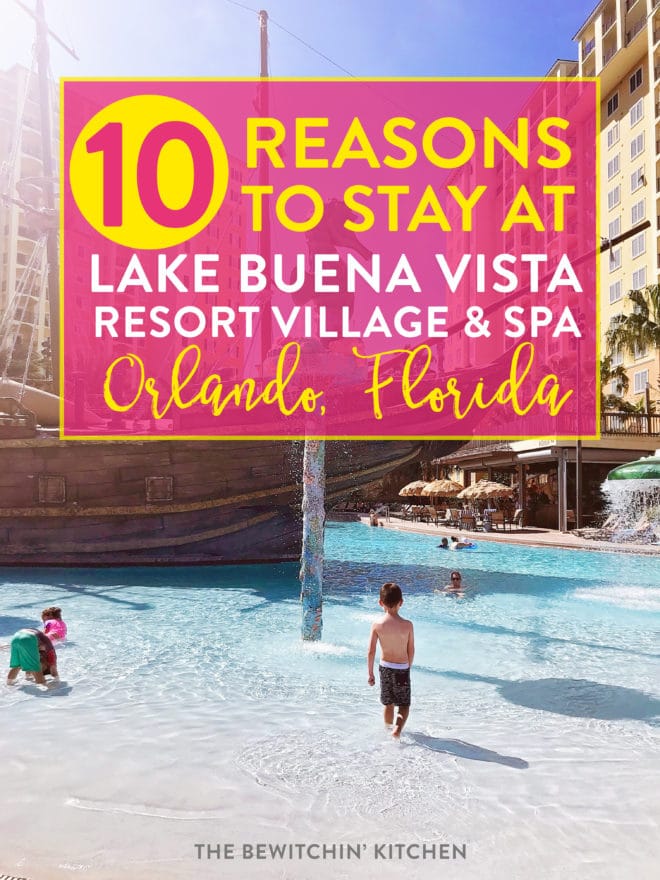 Lake Buena Vista Resort Village and Spa & Why You Should Stay Here
Disclosure: I was provided a complimentary stay for two nights. All opinions are my own.
I had THE BEST STAY at Lake Buena Vista Resort. I hate to play favorites, but this took the cake. I was provided with two nights complimentary stay, one night at a discounted rate, and my family and I loved this resort so much that we decided to stay an additional night and cancel another hotel we had previously booked. For the last night, the resort was actually booked up and we moved to a three-bedroom suite, but it was worth it for the convenience of not packing up and changing resorts and the fact that we could relax for another day.
So again: we loved this place and will be back. So this is going to be a pretty positive review.
10 Reasons To Stay at Lake Buena Vista Resort Village and Spa
A picture is worth 1000 words, but how about a room tour? Watch this video to see what the two bedroom suite is like.
1. Convenient
Lake Buena Vista Resort makes convenience while on vacation a reality.
The location is convenient and close to Orlando attractions and things to do.
The suites have kitchens and laundry.
There are two restaurants and a pizza hut.
An outlet center is a 30-second walk away.
There's a mini-mart.
You truly don't have to go out of your way to do much here, which is what a vacation should be: relaxing and no effort.
2. Kids Pool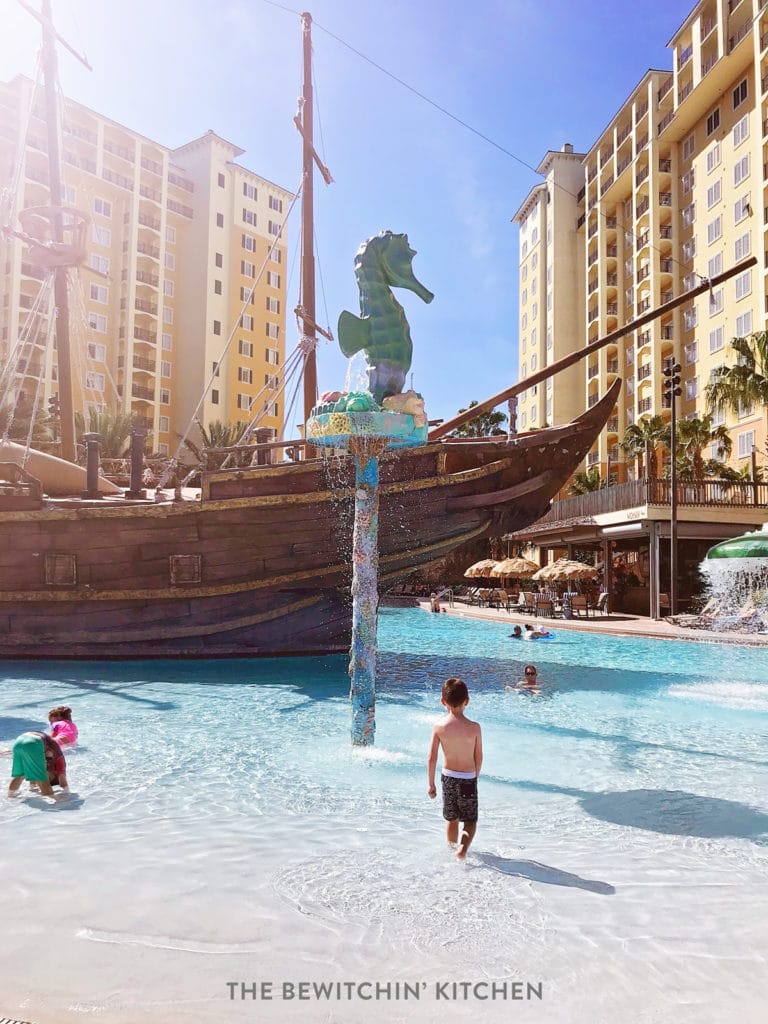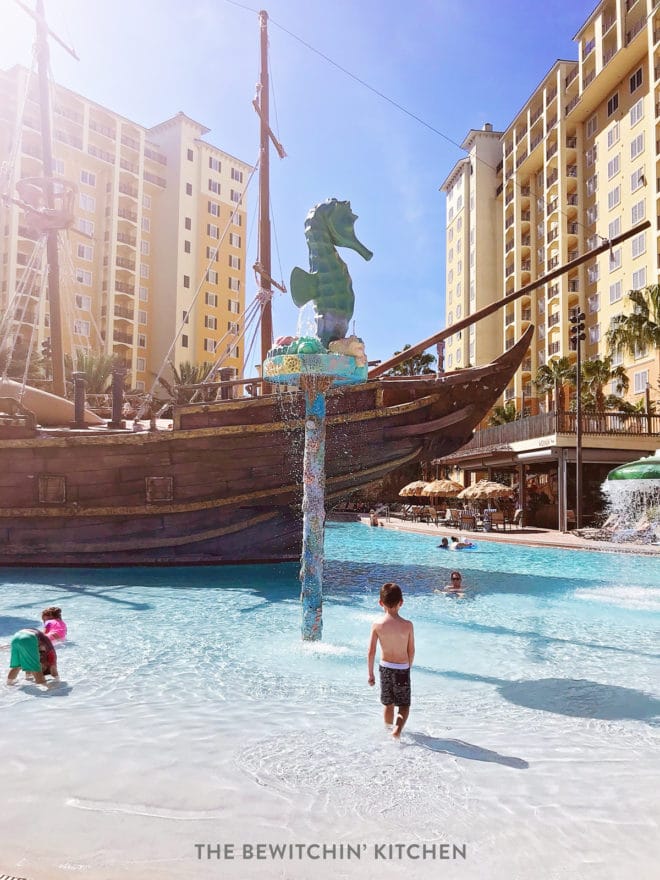 We're still working on my son's swimming skills, so we're both now very confident when it comes to jumping into a few feet of water in a pool. The main pool at Lake Beuna Vista Resort has a gradual entry where younger children can comfortably walk in a wade in the shallow areas.
There's also some splash statues and a pretty cool Pirate Ship that has a hidden water slide inside.
In addition to the kid's pool, they have kids activities behind the pirate ship: I saw a few little girls having fun with some arts and crafts while their parents relaxed nearby.
3. Spa
What's a must to do on any vacation? Visit the spa.
Reflections Spa at Lake Buena Vista Resort provided me with a pedicure during my visit, and let me tell you after two weeks of theme parks while pregnant: my feet needed it. The aesthetician was such a doll (fitting since her name was Dolly) and I had a wonderful time getting to know her. Since I had some swelling in my feet and legs, she helped me out and gave me tips on how I can relieve it so I could enjoy my last few days of vacation.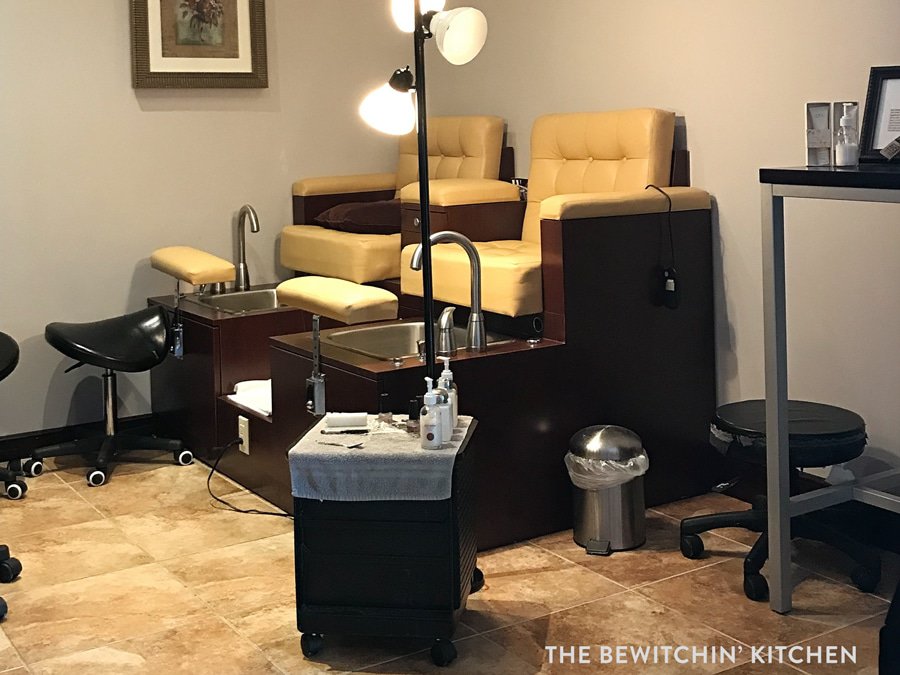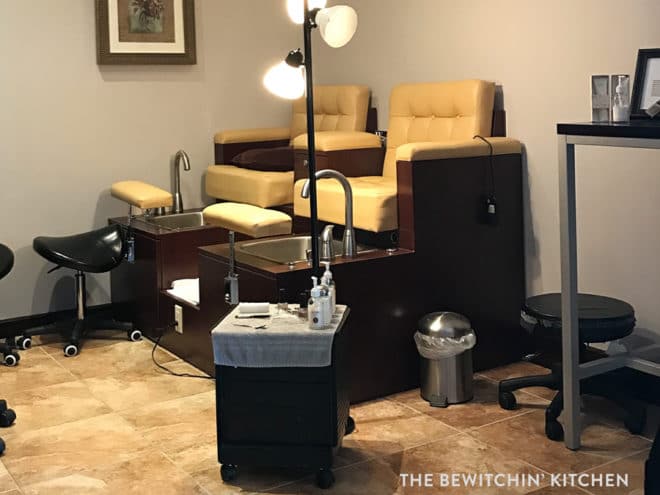 I enjoyed my pedicure so much, that I booked a prenatal massage. The staff at Reflections took care of me and pampered me beyond belief. If you are traveling while pregnant – get the prenatal and splurge for the 80 minutes, it's worth it.
Oh. My.Heavens. Is it ever worth it.
I felt so much better, my aches and pains were lessened and it helped my body hold over until I was able to see my RMT and chiropractor at home.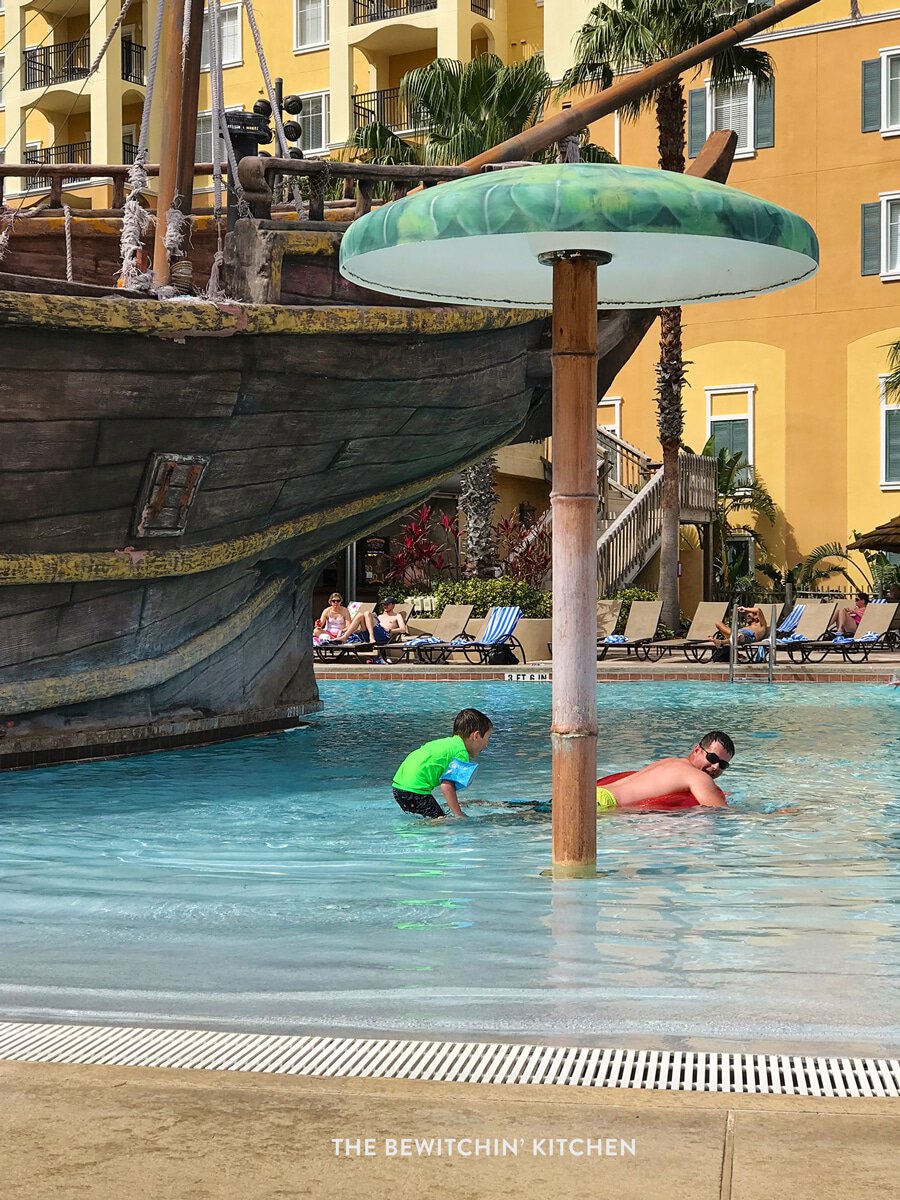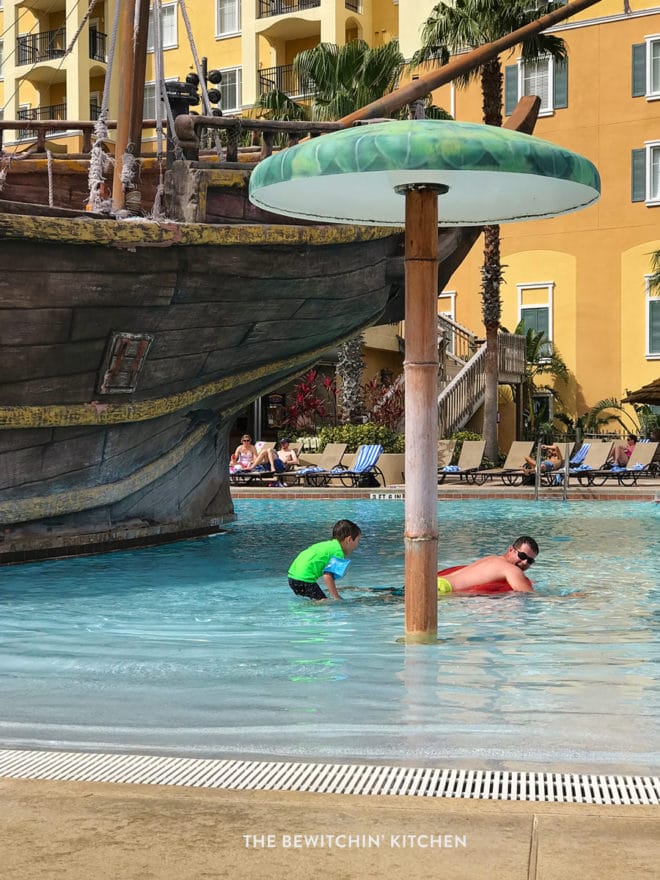 4. Free Shuttles to Theme Parks
Lake Buena Vista Resort offers a free shuttle to Disneyworld (Epcot drop off), Universal Orlando Resort, and Sea World. The shuttle isn't ongoing, so you have to go by the schedule they have in place. When we used the shuttle for our last day at Magic Kingdom, we had one option (when it came to time) to get there but three options to get back. We ended up taking an Uber back but the option is there for families.
TBK's Pro Tip: You need to register for the shuttle 24 hours in advance.
5. Close to Everything
Location, location, location.
Walt Disney World was a shuttle/Uber drive, the Premium Outlets were minutes away, along with Sea World and Universal Orlando Resort.
My family and I stayed at a few different resorts throughout our Orlando vacation and Lake Buena Vista Resort had the best location if you're looking to do multiple attractions during your visit.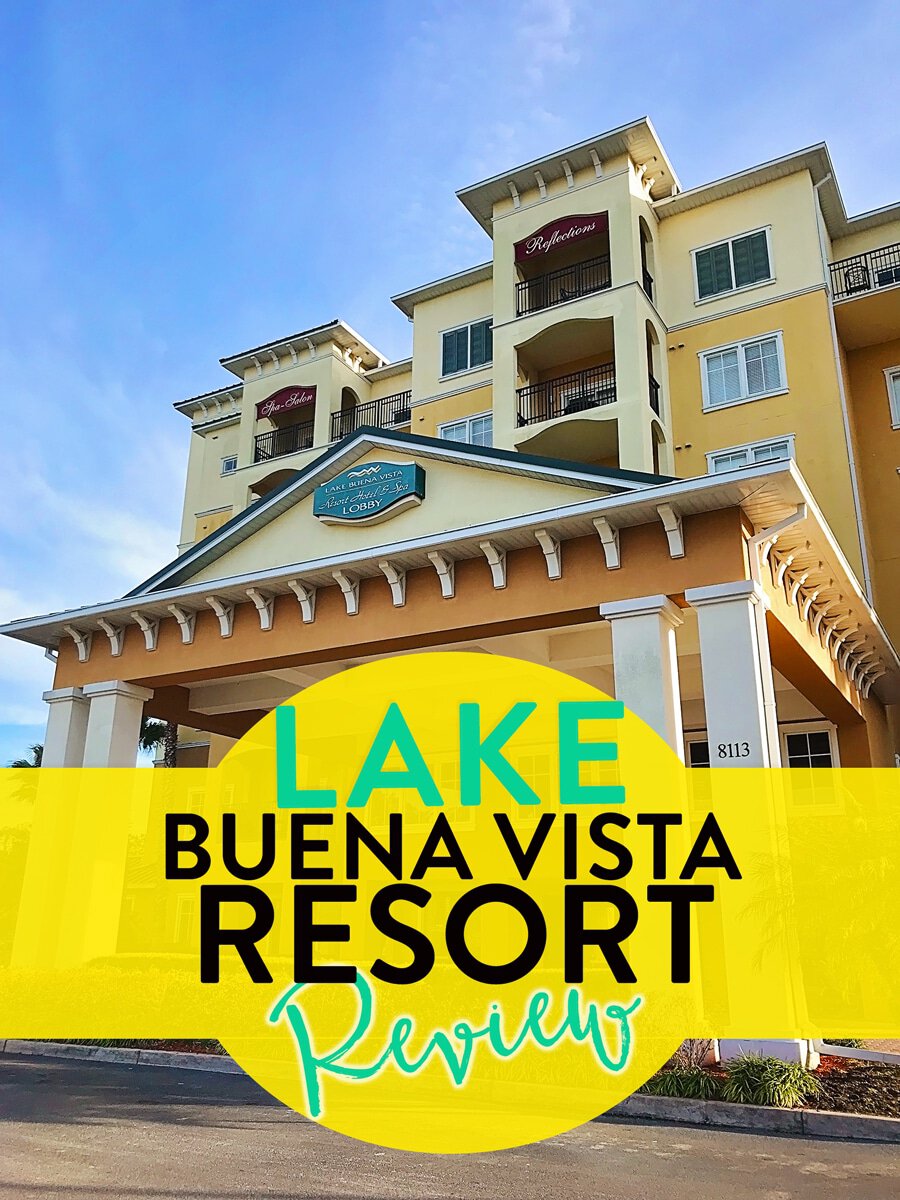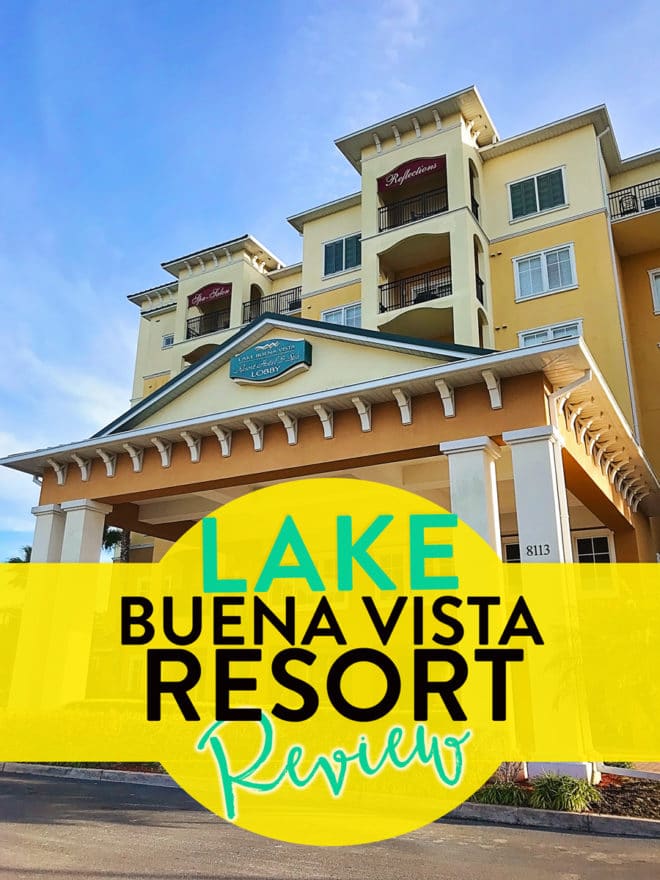 6. Shopping is Close
Right next door (I'm talking a 30 second walk from building 1) is a small outlet mall. It wasn't huge but if you forgot something at home, chances are you would find it there.
7. Affordable
Granted, we were there in the offseason (or what I assume to be the offseason) but when I looked up the price of our two bedroom suite, my jaw hit the floor. During the week, and during the time we went (early February) the suite was $156 a night (before taxes and resort fees). That is incredibly affordable for a two-bedroom suite, a full kitchen, in-suite laundry, and more.
We decided to stay an additional night before we left Florida and there was only a three bedroom suite available, I was worried about the cost but it was only $209. That suite had two masters with ensuites and another bedroom with two beds. In addition to that, the sofa pulls out to sleep two as well. You could easily fit 2-3 small families there and save on the cost even further.
You can find out the prices for your visit here.
8. Spacious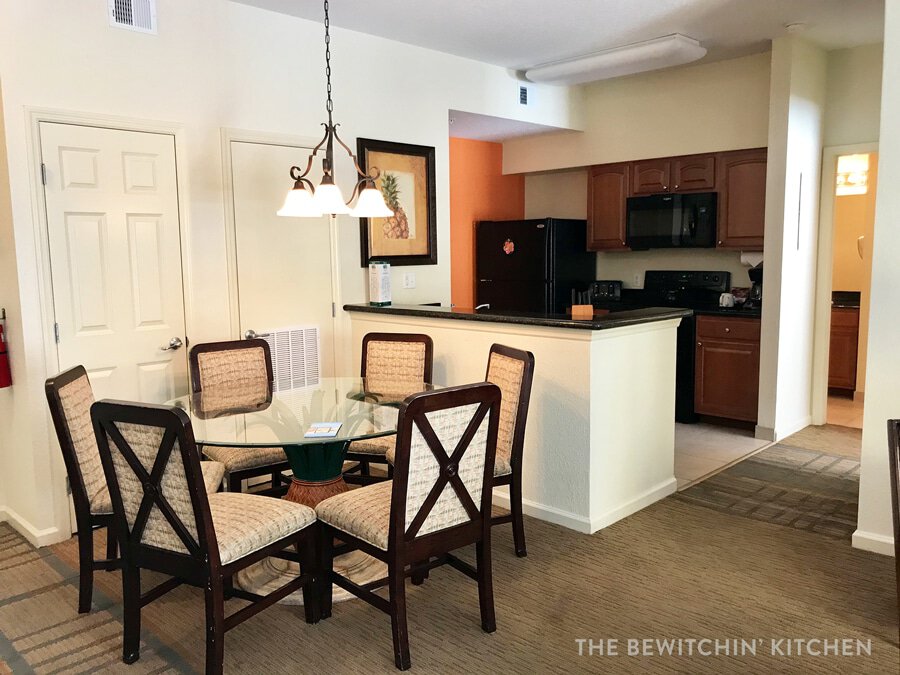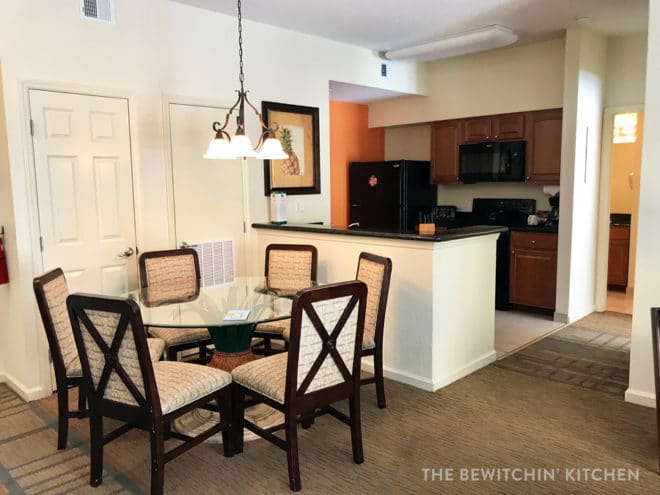 The suite is spacious, my bedroom alone was the size of a regular hotel room. Our family was able to store luggage, our massive stroller, and be comfortable throughout the whole stay.
Want more? Check out the room tour at the top of this post.
9. Kids Activities
As I mentioned before, there were activities for children at the pool but in addition to that, there is the staySky Kids Club. While you relax or hit the spa, this services entertain your children with pool tables, video games, or whatever else they want to do.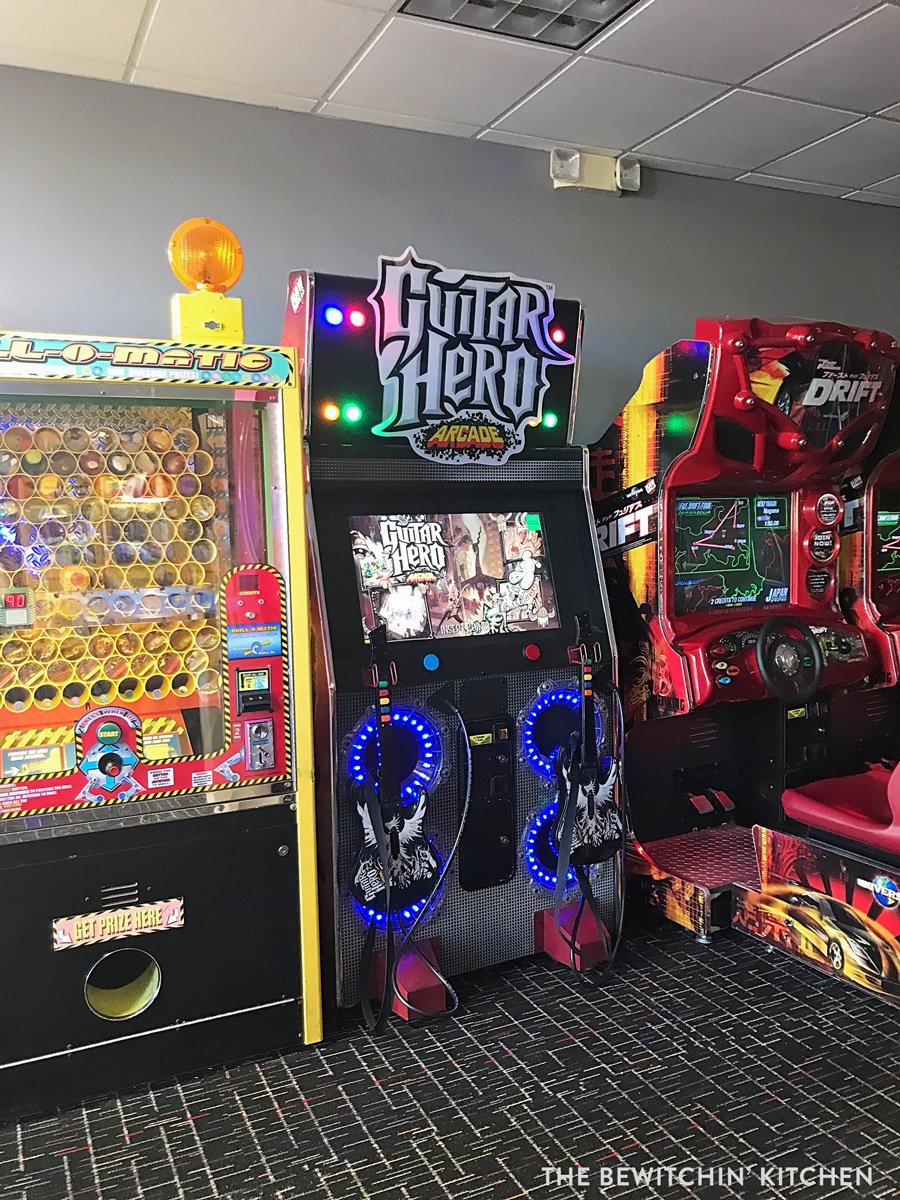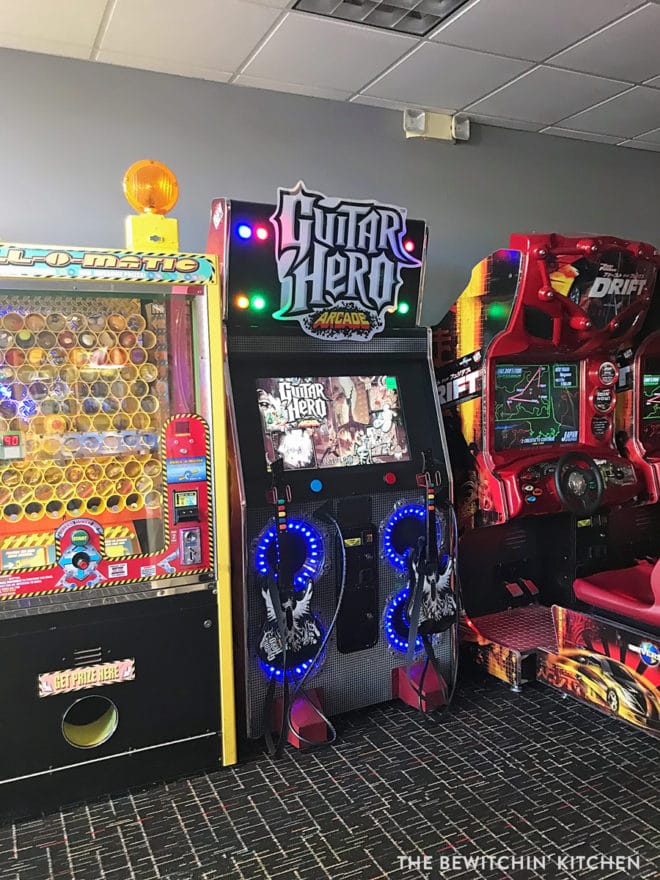 There is also an arcade in building 1, it's a decent size too!
10. In-suite Laundry
via GIPHY
I was so excited to have laundry in my suite. Two weeks of travel means laundry, lots of laundry. Is it sad that I celebrated like the Oprah GIF you see above or do you understand?
Would I stay here again? Yes. 
We plan on coming back here during our next Orlando trip in a few years.
To plan your visit and to see everything Lake Buena Vista Resort has to offer, please visit their website.
Looking for more to do in Florida? Check out my Florida travel tips.