Maca Coffee
Maca Coffee is an energy boosting, supplement recipe that will improve your morning caffeine routine!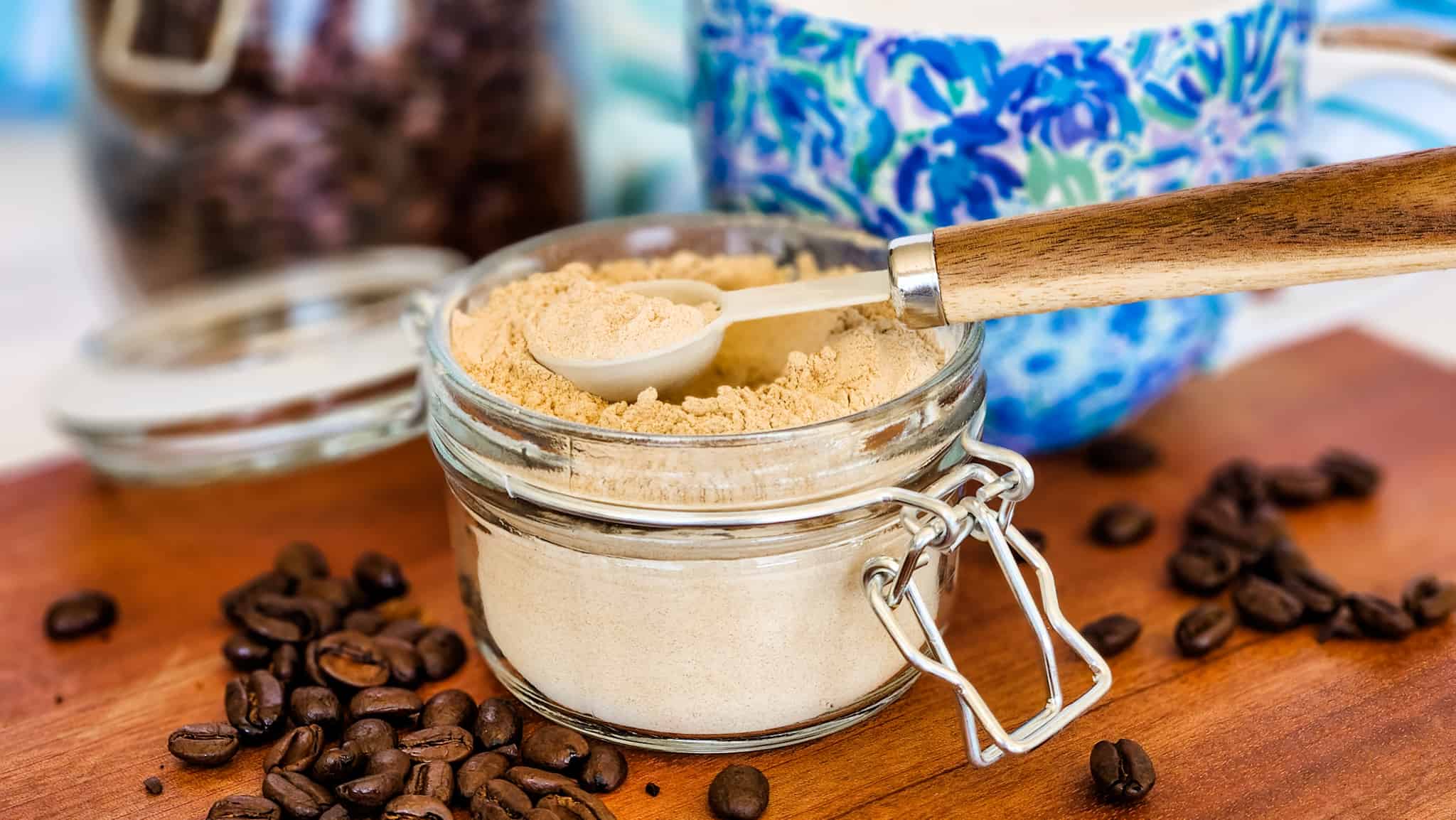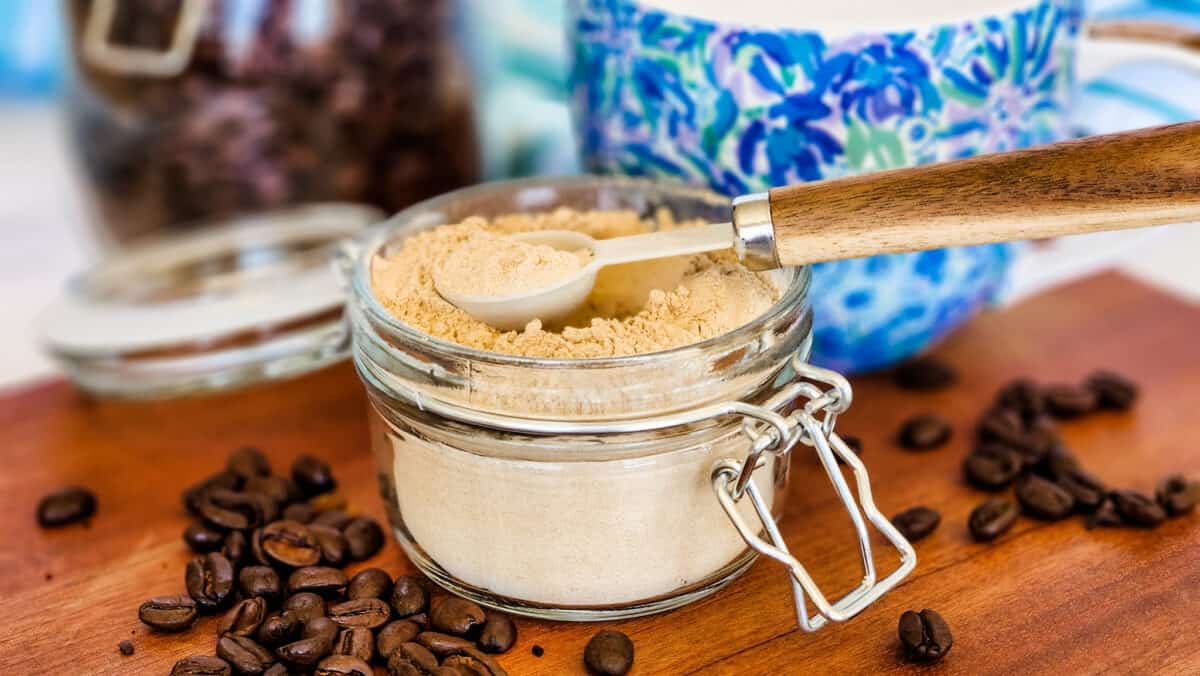 Disclosure: This post contains affiliate links for your convenience. As an Amazon Associate, I earn from qualifying purchases.
Maca coffee is a blend of maca root powder and coffee plus a few spices for better flavor. I started using maca root in my coffee a few times a week, and I have definitely felt the benefits. It's super easy to add it in, and it's also not overly expensive. 
This recipe has a creamy-cinnamon flavor that pairs excellently with the nutty earthy flavor of the maca root. You can either drink it hot or iced and on-the-go! For more healthy drink recipes, check out: Vanilla Matcha Latte, and Paleo Coffee Creamer.
More about Maca Root Powder
When looking at new supplements, I always try to figure out where they are sourced from and what they are made from. Maca root powder is sourced from the high-altitude regions of the Andes Mountains in Peru, where it has been traditionally cultivated for thousands of years. It is known for its nutritional benefits and is often used as a natural supplement.
Maca powder is made from this region's maca roots. There are three types of maca roots that can appear in the supplemental powder you can buy from health food stores. These three types vary in potential benefits.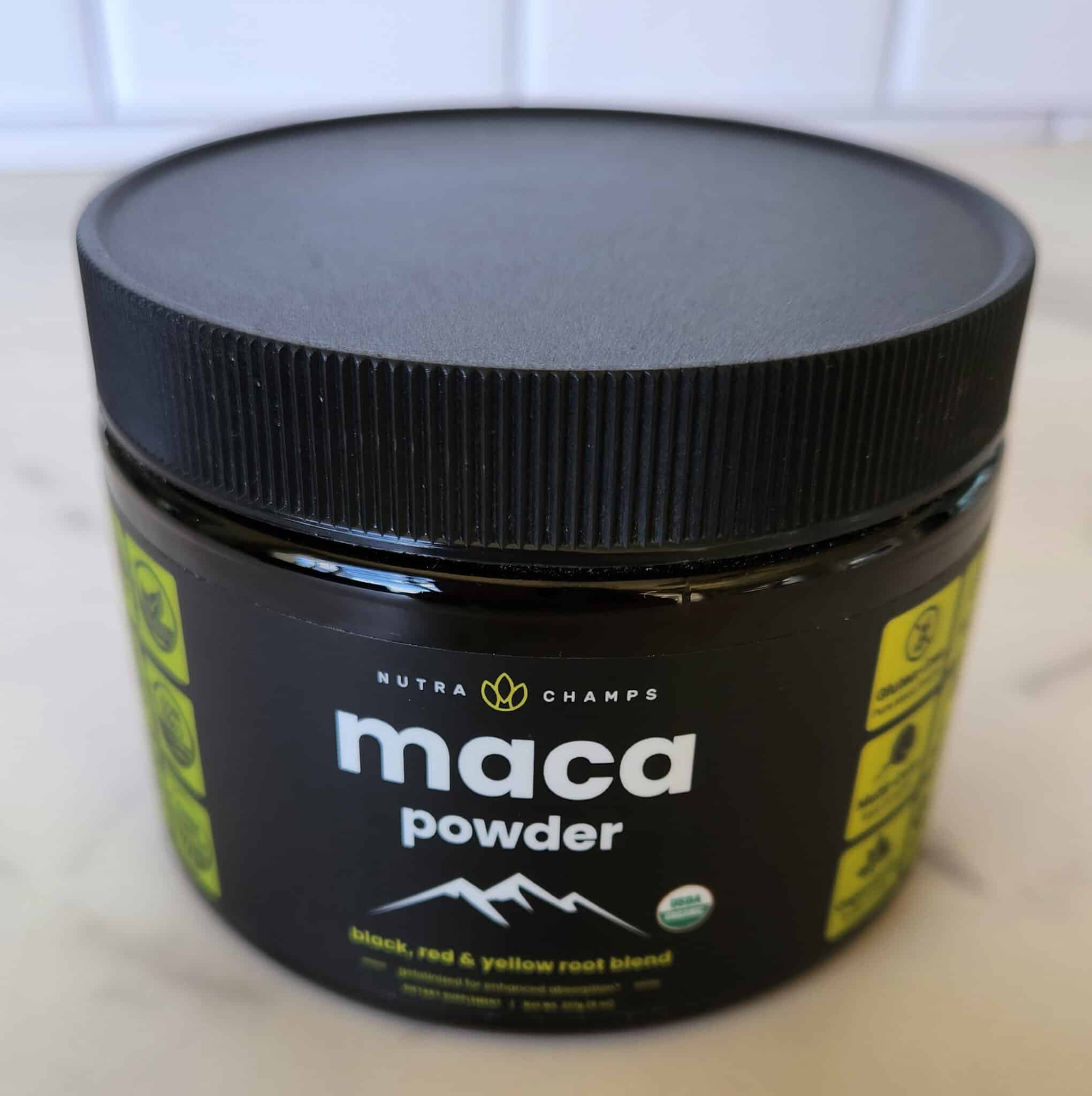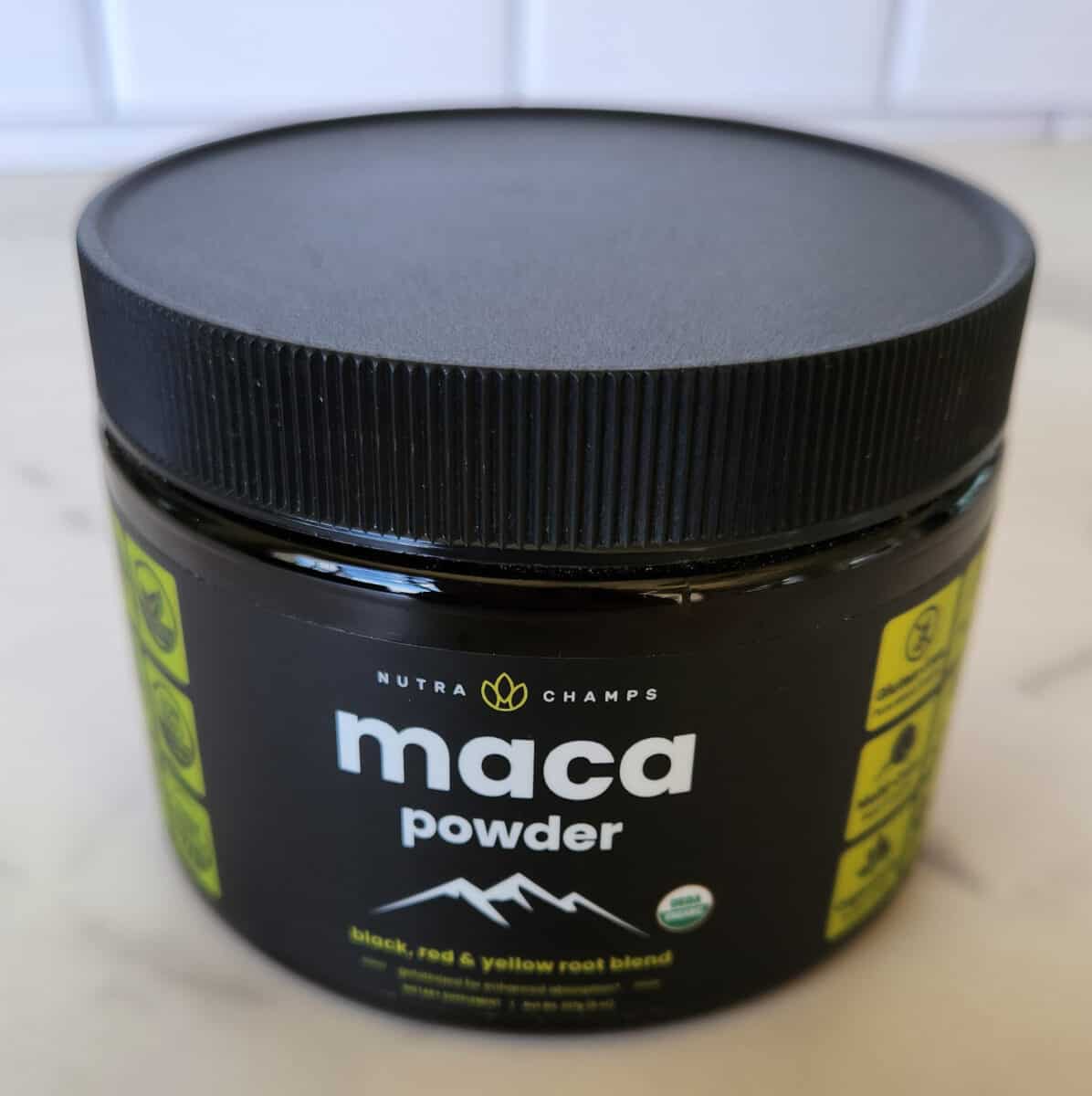 The Three Types of Maca Root
Yellow Maca: Yellow maca is the most common and widely available variety of maca. It has a mild, sweet, and nutty flavor. Yellow maca is often used for its energizing properties, hormonal balance support, and general well-being.
Red Maca: Red maca has a slightly stronger and sweeter flavor compared to yellow maca. It is known for its potential benefits in supporting sexual function, fertility, and prostate health.
Black Maca: Black maca is the rarest and considered the most potent variety of maca. It has a stronger and more intense flavor. Black maca is often associated with boosting cognitive function, memory, and focus. It is also believed to have a positive impact on bone health and muscle gain.
It's worth noting that while each type of maca root has its own unique properties and potential benefits, the scientific research on the specific effects of each variety is limited. For our recipe, we chose a blend of all three maca roots.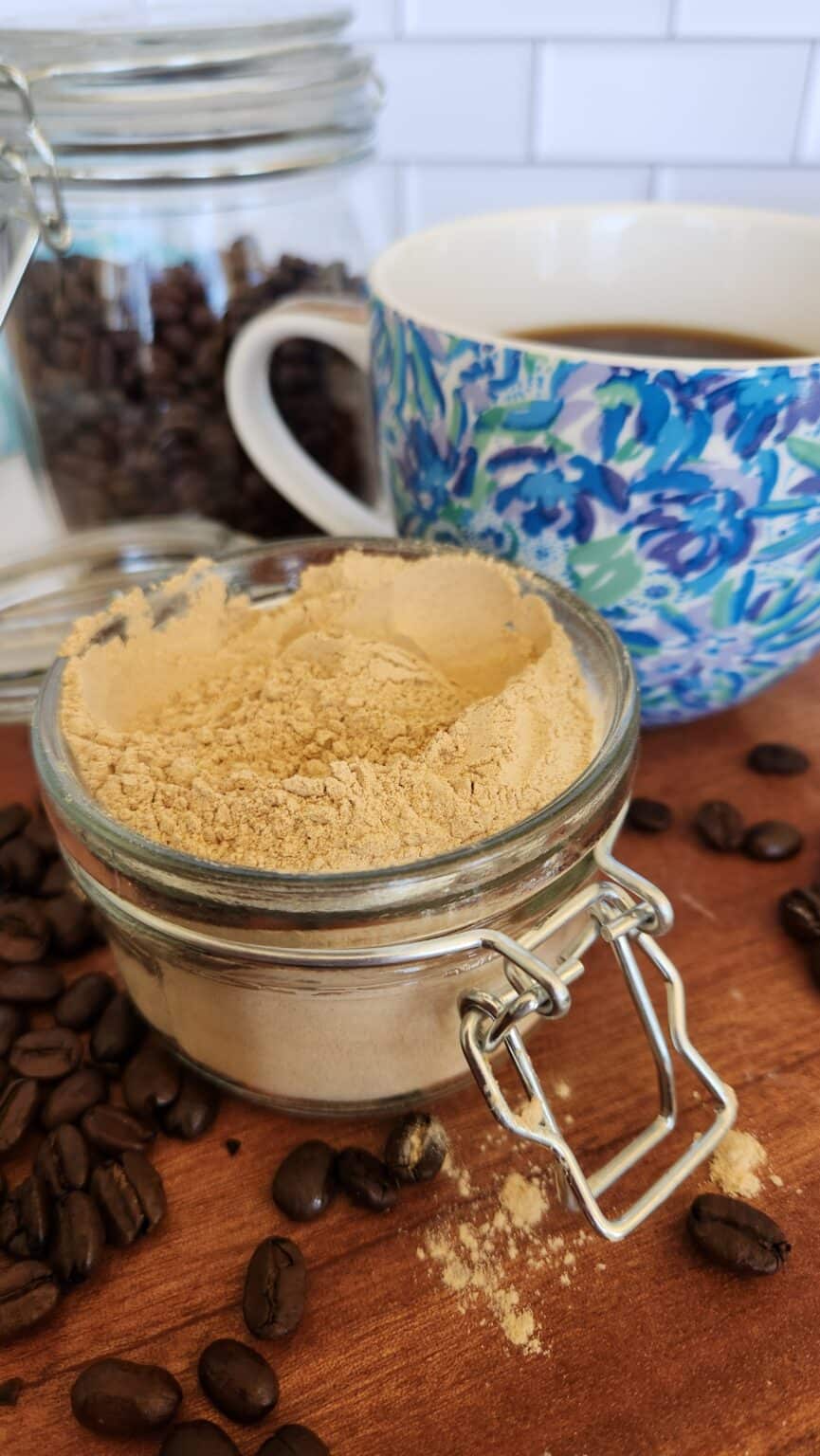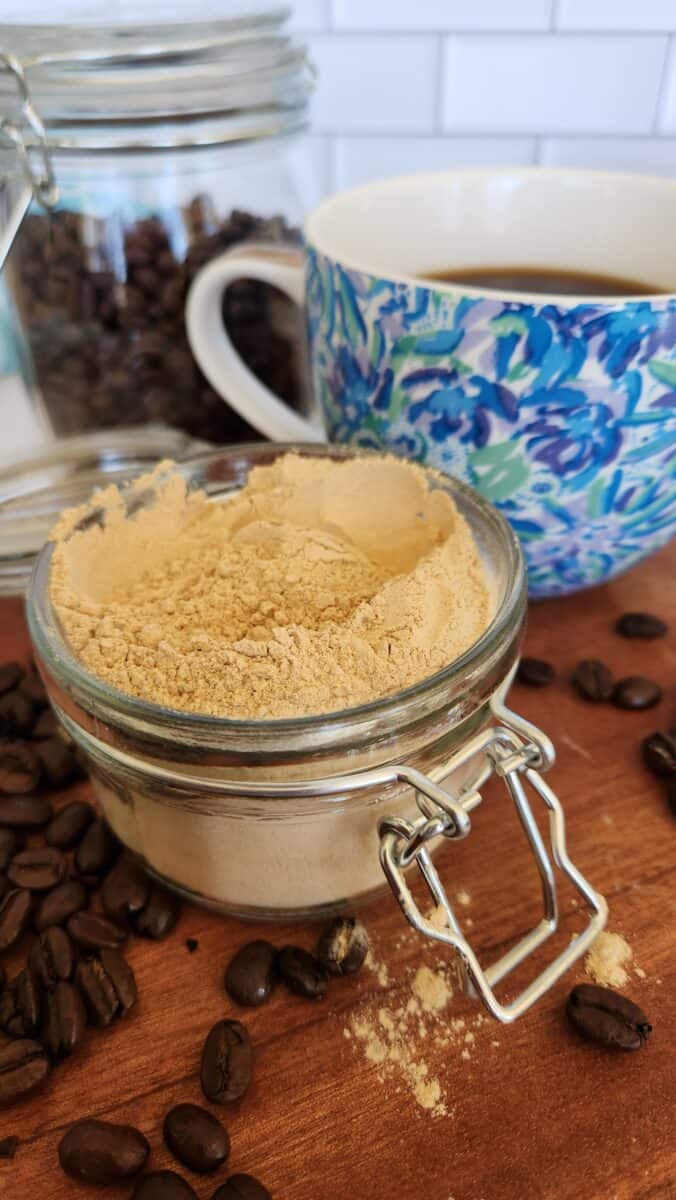 Maca Energy Coffee Benefits
Energy boost: Maca is often used to increase energy levels and combat fatigue. It may help improve physical performance and stamina.
Hormonal balance: Maca is believed to support hormonal balance in both men and women. It may alleviate symptoms associated with hormonal imbalances, such as mood swings, hot flashes, and irregular periods.
Enhanced mood: Some people report an improvement in mood and reduced symptoms of depression or anxiety when consuming maca.
Libido enhancement: Maca is traditionally regarded as an aphrodisiac and may help improve sexual function and desire.
Nutritional content: Maca root is rich in essential nutrients, including vitamins, minerals, and antioxidants.
Alertness and focus: Coffee is widely known for its ability to increase alertness, improve concentration, and reduce fatigue due to its caffeine content.
Antioxidants: Coffee is a significant source of antioxidants, which can help combat oxidative stress and protect against certain diseases.
Metabolism boost: Caffeine in coffee may temporarily increase metabolism and enhance fat burning.
Liver protection: Some studies suggest that coffee consumption may have a protective effect on the liver and reduce the risk of liver diseases.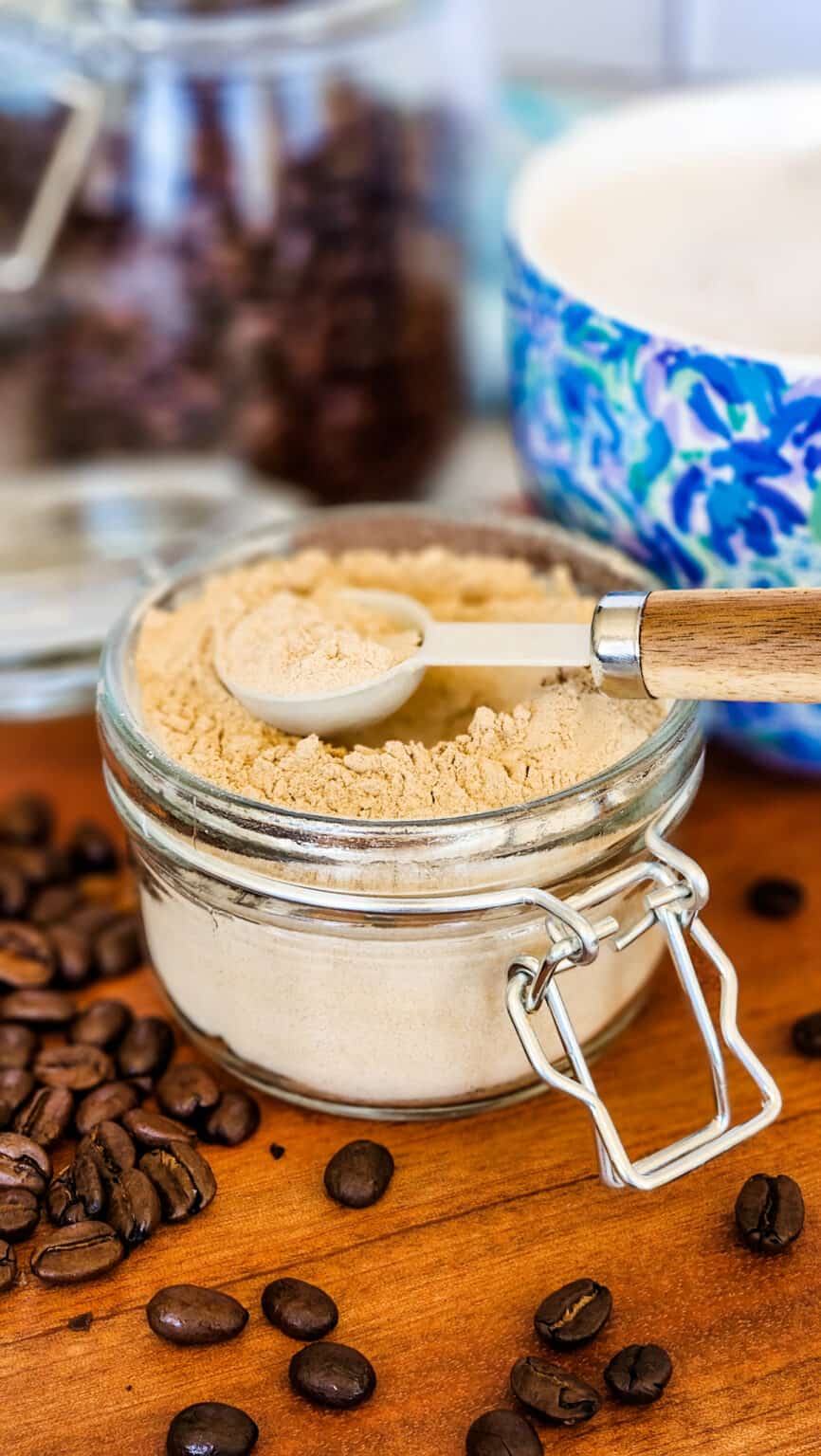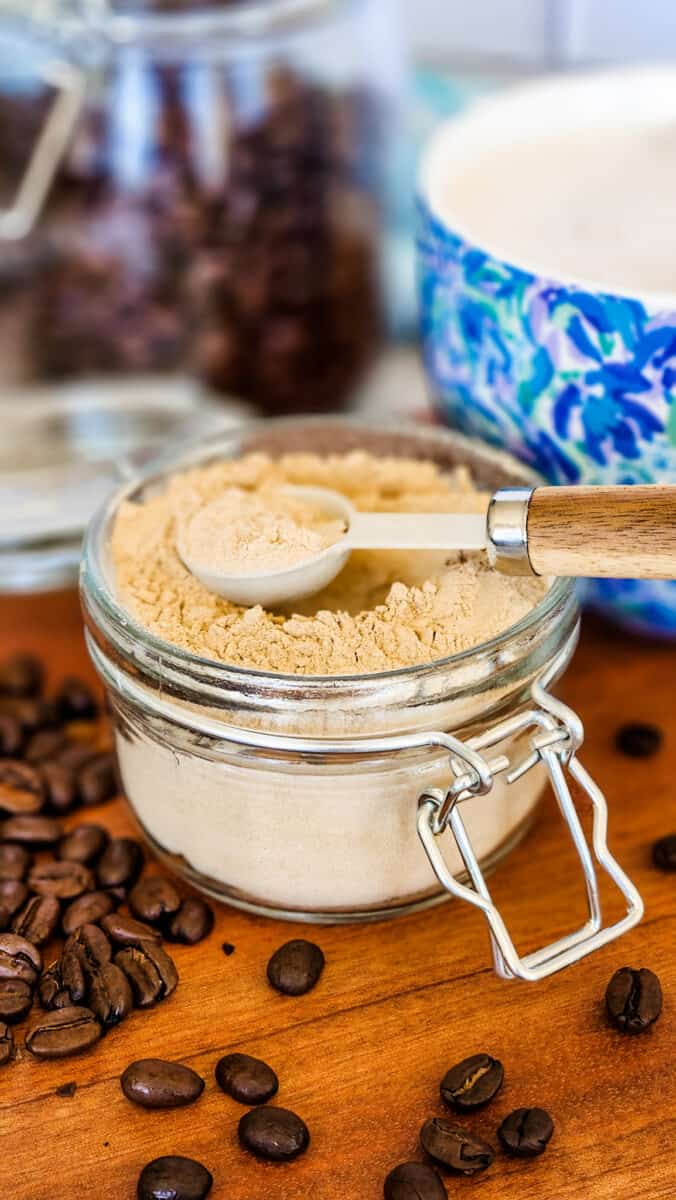 What does Maca Powder taste like?
Maca powder has a unique taste that is often described as earthy, nutty, and slightly butterscotch-like. It has a mild and pleasant flavor that is not overpowering. Some people also detect hints of caramel or malt in the taste profile of maca powder.
The flavor of maca powder can vary slightly depending on the type or color of maca root used. Yellow maca tends to have a milder and sweeter taste, while red and black maca may have a slightly stronger and richer flavor.
Some recipes use raw cocoa powder to combine with this flavor, but I recommend using cinnamon and a nut based creamer. Any nut base will work like hazelnut or almond.
How to make perfect Maca Energy Coffee
Use the correct amount of Maca Root Powder for your body: Every maca supplement has different types of root powder and different dosages per day. Be sure to look on your powder and follow the instructions. And I recommend using just half of the first daily dose, just to see how your body will react before taking a full dose.
Blend Maca Powder. Maca powder can clump in water, and that will taste terrible. So be sure to add it to either hot coffee and stir well, or add it to the creamer and blend it with a milk frother.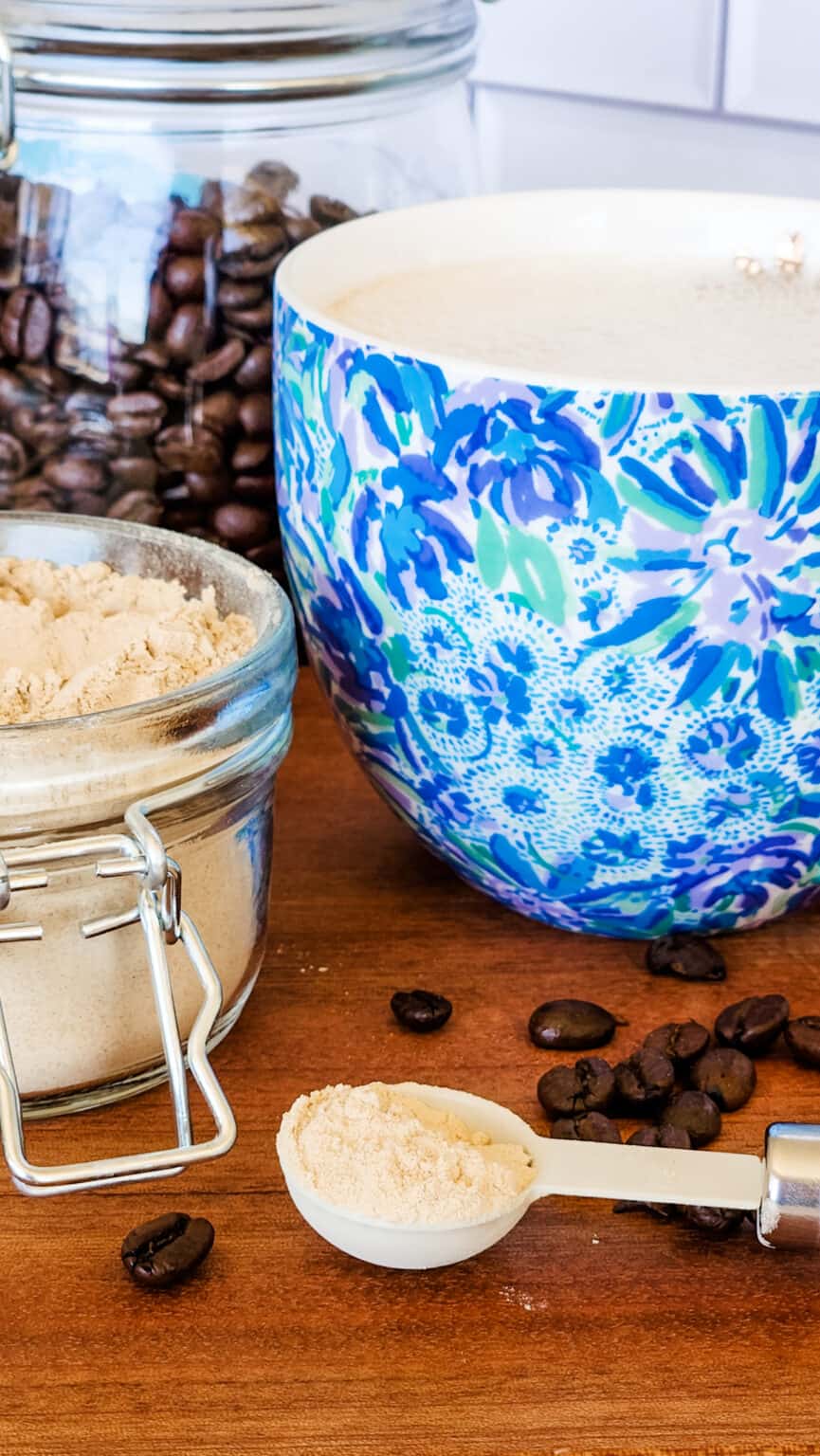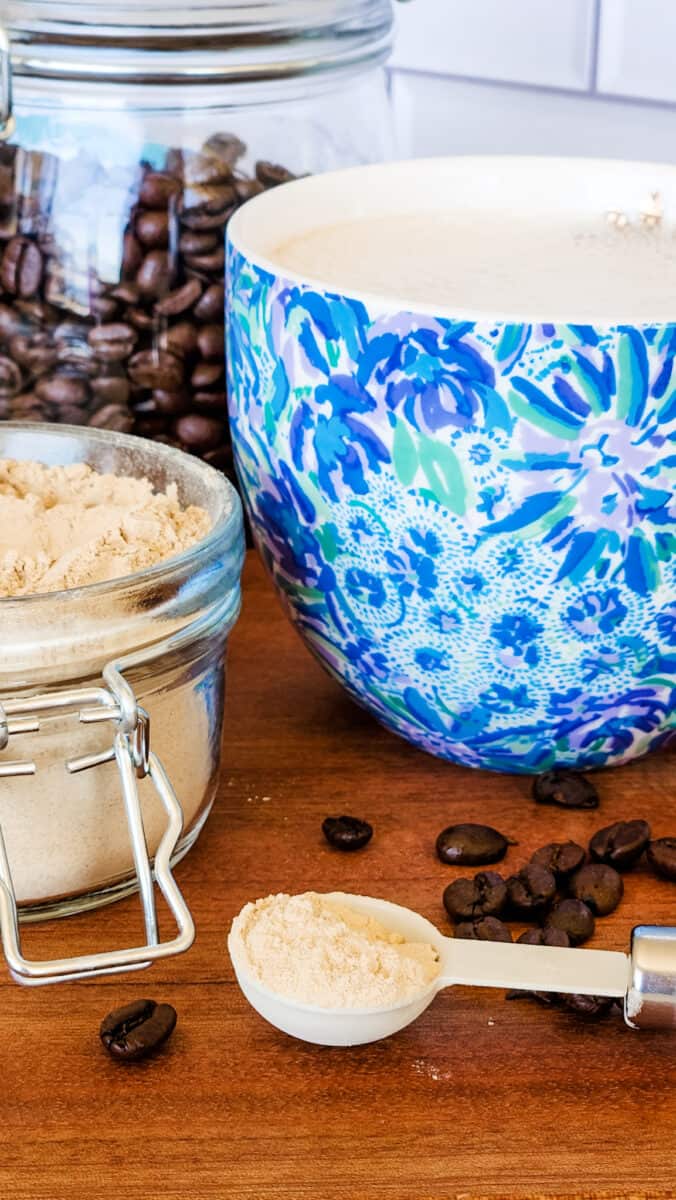 Frequently asked Questions about Maca Coffee
Is Maca Energy Coffee for men?
Maca coffee is not exclusively marketed for men. It can be consumed by any gender. Maca root is often associated with various potential benefits for both men and women.
Additionally, maca root is commonly linked to hormonal balance support. It is believed to help regulate hormonal levels in the body, which can have positive effects on mood, energy, and overall well-being for both men and women.
It's important to note that the specific effects of maca can vary among individuals, and scientific research on maca's effects is ongoing. If you have specific concerns or health conditions, it's always advisable to consult with a healthcare professional before incorporating maca coffee or any new supplement into your routine.
Does Maca Coffee have known drug interactions?
Maca coffee is generally considered safe for consumption, and there are no well-documented drug interactions specifically associated with maca. However, it's important to note that maca root may interact with certain medications or health conditions, particularly those related to hormone regulation or blood pressure.
If you have any pre-existing medical conditions or are taking medications, it is advisable to consult with your healthcare provider before incorporating maca coffee or any new supplement into your routine. They can provide personalized advice based on your specific circumstances and guide you on potential interactions or contraindications.
Additionally, it's worth mentioning that coffee itself contains caffeine, which can interact with certain medications or health conditions. If you are particularly sensitive to caffeine or have concerns about its potential interactions, it's best to discuss this with your healthcare provider as well.
Maca Coffee
Maca Coffee is a supplement enhanced healthy energy drink.
Servings 1
Calories 38kcal
Ingredients
1 tsp Maca Powder follow supplement instructions
11 oz coffee
1 tbsp milk
1/4 tsp cinnamon
1 tbsp creamer Hazelnut or Almond
Instructions
Make a cup of coffee

Add maca powder, milk, creamer, and cinnamon to a separate cup.

Use a milk frother or whisk to mix together the creamer ingredients.

Add maca creamer to coffee and enjoy!
Nutrition
Serving: 1g | Calories: 38kcal | Carbohydrates: 5g | Protein: 2g | Fat: 1g | Saturated Fat: 0.3g | Polyunsaturated Fat: 0.02g | Monounsaturated Fat: 0.2g | Cholesterol: 2mg | Sodium: 12mg | Potassium: 257mg | Fiber: 1g | Sugar: 3g | Vitamin A: 26IU | Vitamin C: 1mg | Calcium: 50mg | Iron: 0.4mg
Follow On Pinterest
Follow @bewitchinkitchen On Pinterest for more delicious recipes!