CIL Designer Grey Is The Perfect Master Bedroom Paint Color #CILPaints
I am so excited to share the beginning of my master bedroom makeover with these before and after photos. It's not complete, but I have picked out the master bedroom paint color and I love it. If you haven't painted with CIL Duo Designer Grey, you need to check this out.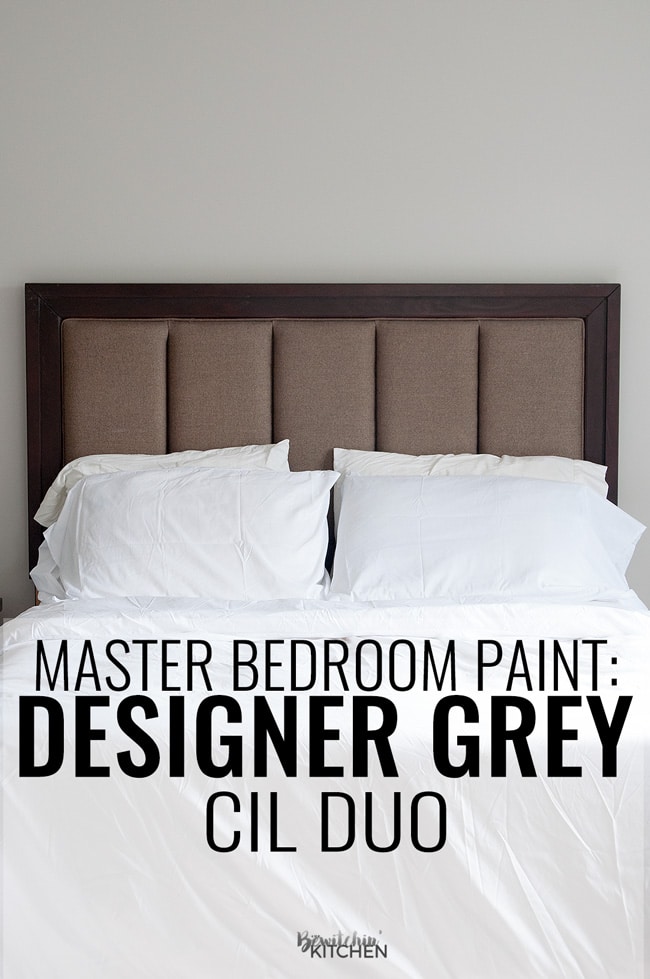 Disclosure: I received paint from CIL for this project, all opinions are my own. This post contains affiliate links.
From the moment I saw our master bedroom in the home tour while we were shopping for houses, I knew what I would do with it: neutral padded headboard, white linens and duvet cover, mirrored nightstands and the perfect shade of grey. So far I have 2/5 crossed off my list, I found a great deal on a duvet and duvet cover and painted the walls with CIL DUO in Designer Grey.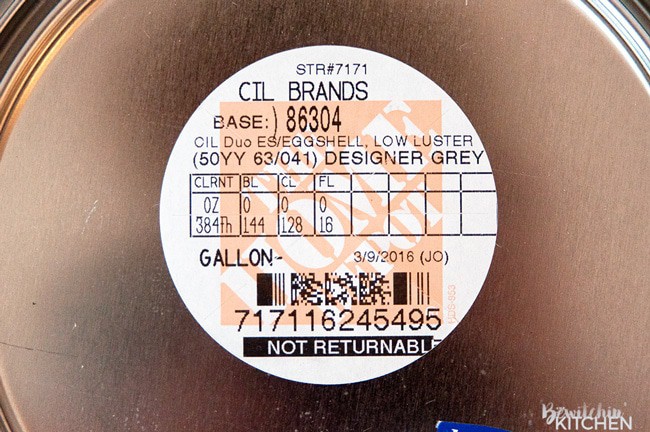 Designer Grey
I wanted a neutral grey that wasn't cool or warm. I didn't want a grey that turned blue or green, which isn't the easier shade to find. I walked out of the Home Depot with a handful of paint swatches and started to decide the moment I walked into the natural light.
At the time of deciding, I didn't have possession of my house yet. I wasn't able to take a sample or even hold the swatch up in the light that my future master bedroom received, so I took a gamble and went with my instincts told me. Designer Grey made the cut.
I was choosing between Touch of Grey and Designer Grey. I opted for Designer Grey for the master bedroom paint color but since I loved Touch of Grey, I grabbed a can of that too for the bathroom. Unforeseen circumstances have come up with the bathroom and I have yet to paint it, but I will share my master bathroom reveal as soon as I can.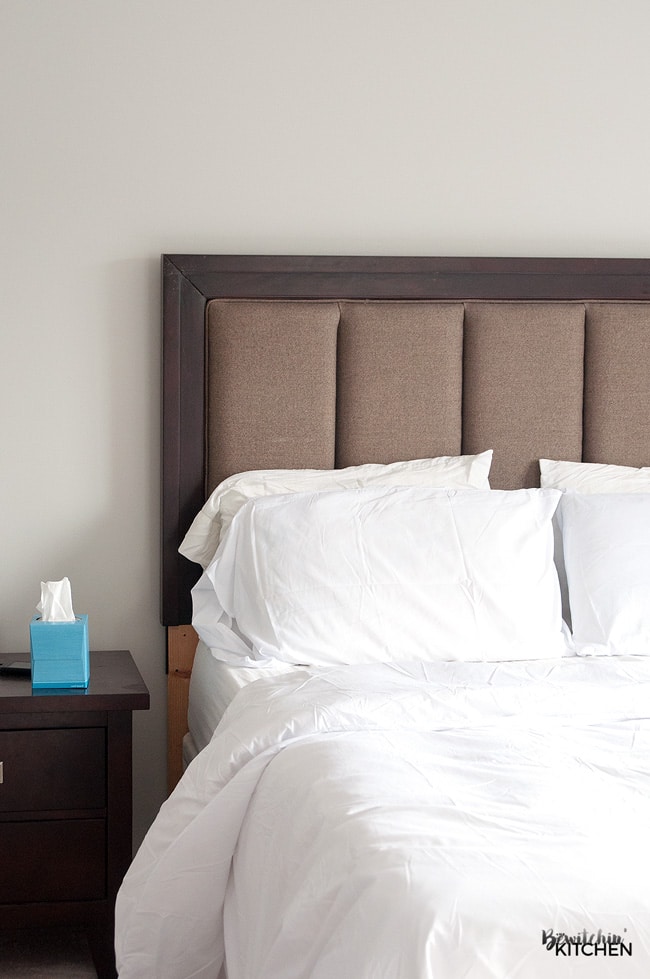 Designer Grey is the perfect master bedroom paint. I wanted a warm grey but not too warm. There are not undertones, it's not muddy, it's just perfect. If I could use one word to describe Designer Grey in my master bedroom it would be tranquil, which is what a master bedroom should be. Since I have painted this room, I have slept like a baby. Have a mentioned that I love this paint color yet?
CIL Duo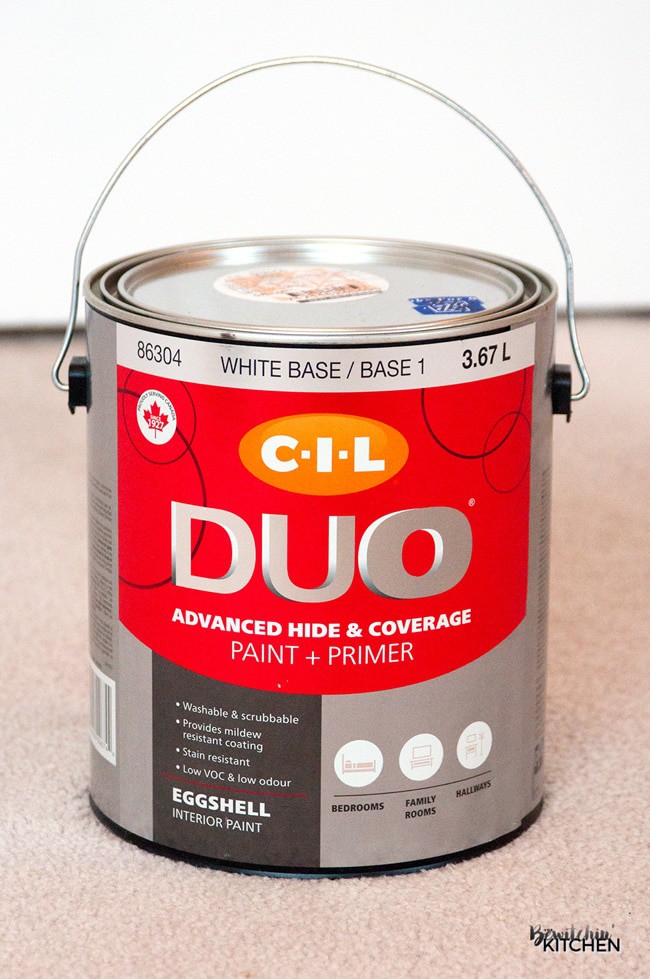 CIL Duo is a paint and primer in one, and that means less painting and less money spent. Instead of a coat of primer (plus the additional expense) and two coats of paint, using the CIL Duo line cuts out the primer stage. I was grateful for that as I knew I had a lot of renovations ahead of me and the less I had to work, the better.
Master Bedroom Paint | Before and Afters: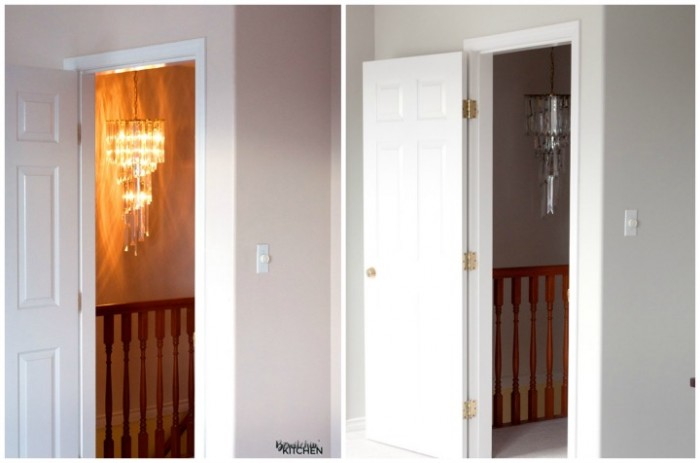 I am absolutely in love with this paint choice, my husband and I both are. Seeing it in person is unreal, it looks like a totally different room. The power of paint is amazing.
Now that the manual labour is done, I have to decorate it. The plan is a padded headboard in a beige color, a few throw pillows and coverlet, mirror nightstands, drapes (which are on order) and a few decorative pieces for the walls and dressers.
For more information on CIL Paints and the preview the colors for your future projects, visit the CIL website. CIL DUO is available exclusively at The Home Depot.