Nest Thermostat & Nest Protect – Saving Your Money & Saving Your Life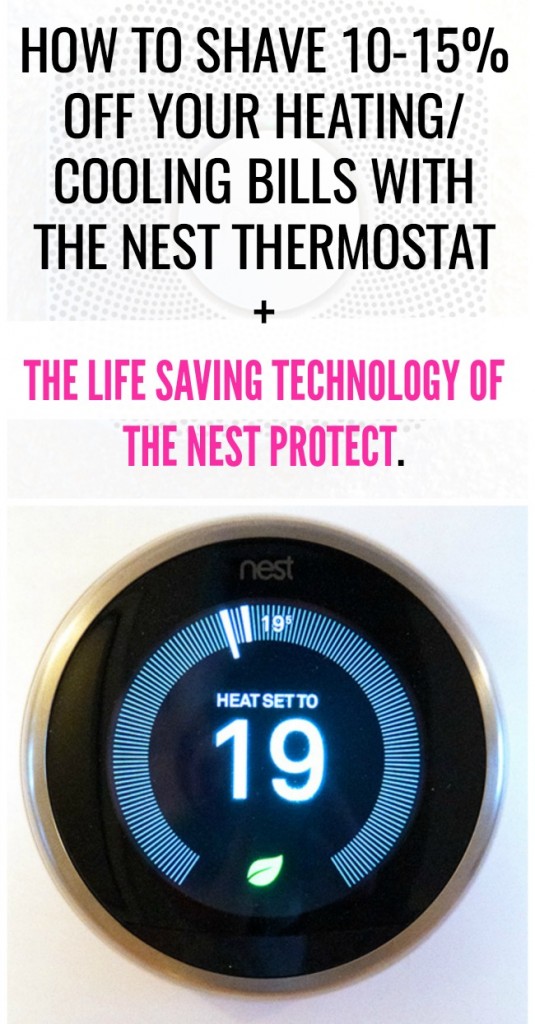 I'm not sure if you're sick of me saying this yet, but we moved into a new home recently. We have been updating it for the past two weeks to bring it closer to this decade and that includes swapping out the mercury thermostat for the Nest Thermostat and the old smoke detector for the smoke and CO detector the Nest Protect.
I've been eying up the Nest Thermostat for a while now: watching videos, reading reviews and doing as much research as I could. I was sold on the technology and ease of use but I was also sold on the safety features of the Nest Thermostat's sister, the Nest Protect. I wanted to share my take on the Nest system and why I believe it's a great buy for your home.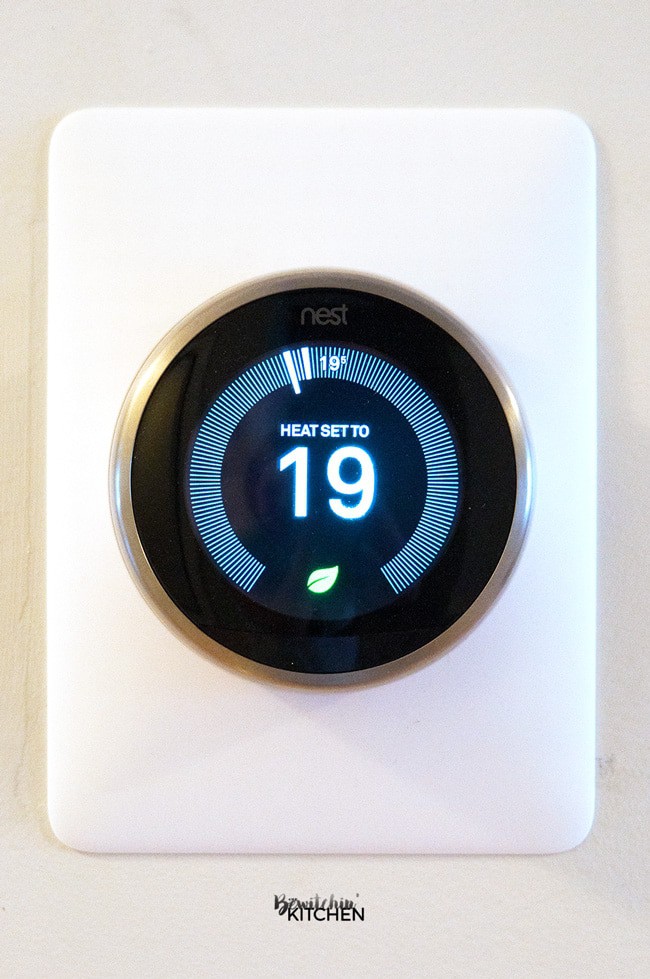 Nest Thermostat
What is it?

The
Nest Thermostat
is more than a thermostat, it's a teacher. Nest learns your activities and schedule and adjusts the temperature to your habits. It teaches you how to save money and energy by using the Nest leaf. When the leaf appears on your thermostat it means that you have your Nest Thermostat on a temperature that saves energy (and money).
This sleek and modern looking thermostat provides a crisp display to show you your house temperate and how you can save money on your heating and cooling bills. In independent studies, the Nest Thermostat saved an average of 10-12% on heating bills and 15% on cooling bills.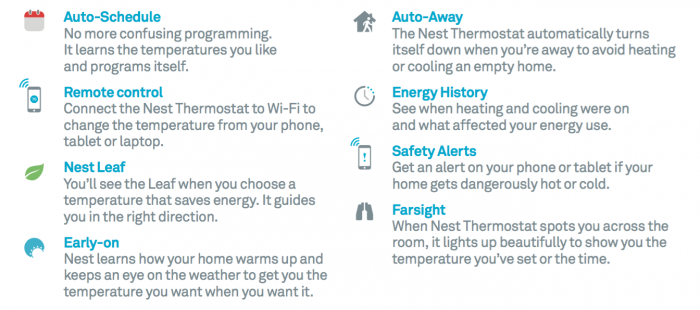 There are multiple features associated with the Nest Thermostat: auto schedule, remote control with the Nest app, Nest leaf, early-on, auto-Away, energy history, safety alerts and farsight.
It works with 95% of heating systems, so chances are it will work for you.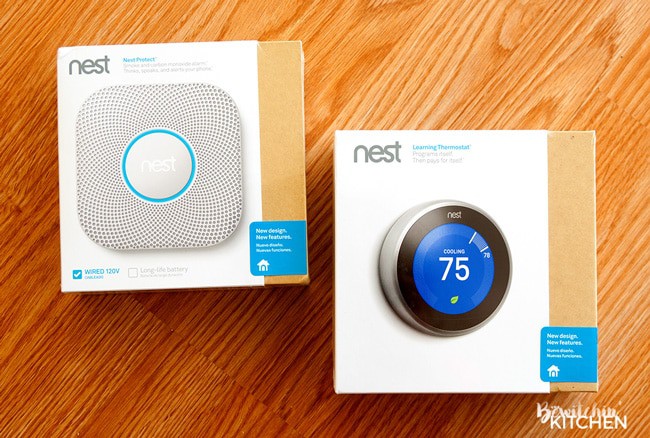 Nest Thermostat Installation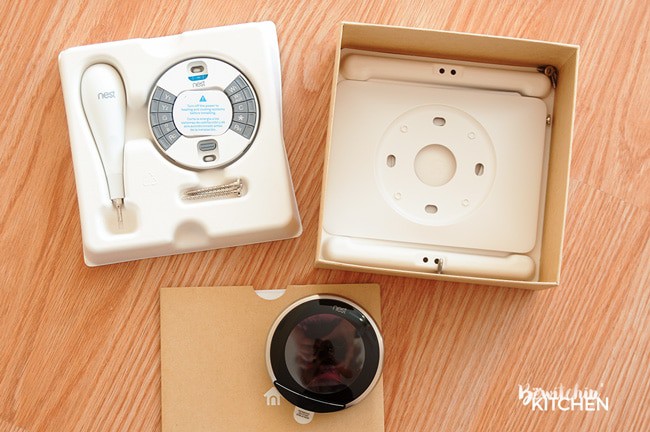 The Nest Thermostat comes with everything you need for installation (including a screw driver). Installation was easy, mark the holes and drill. The Nest Thermostat has a built-in level, which is really handy.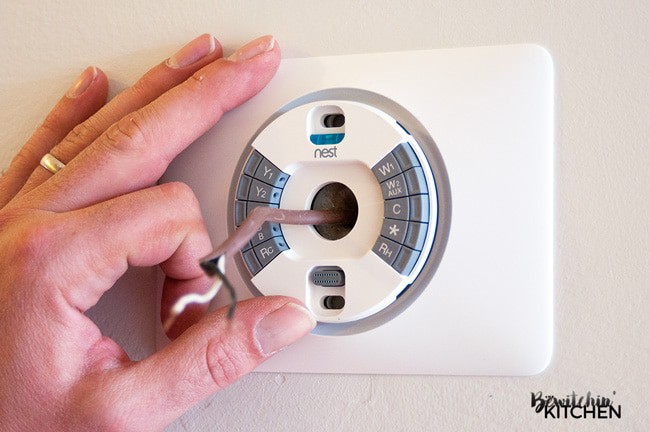 We decided to use the cover plate that was provided as taking off the old thermostat left some damage. The white really worked with my recently painted walls and it looked nice.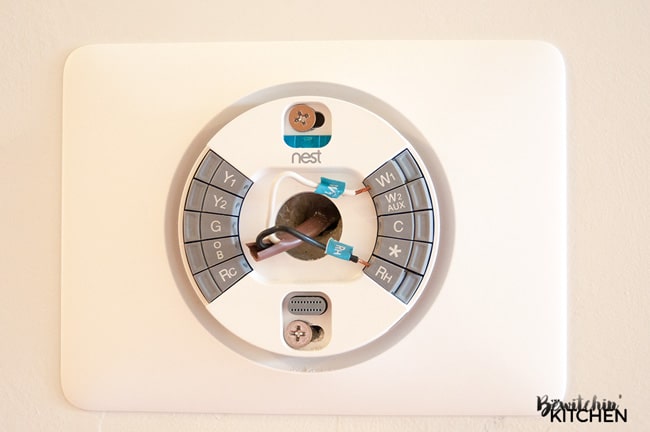 Nest also provides stickers so you can mark what wires are what. Our furnace is original to the house, so we only had W1 and RH. I'm happy that I have all the available options for when my husband puts in a new furnace next year I can connect the additional wires that will be needed.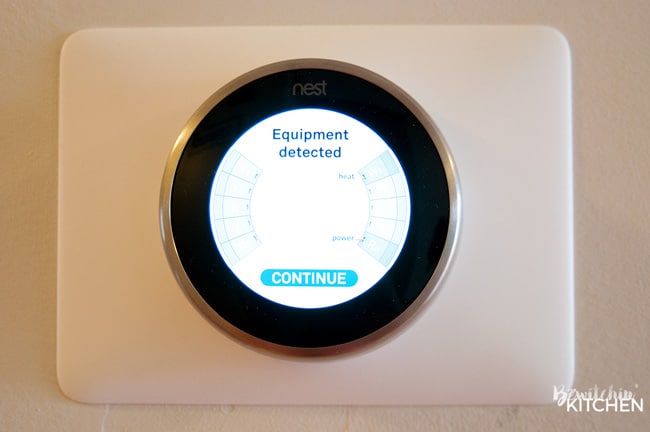 The Nest Thermostat is smart and lets you know if the wires are connected properly or if you made a mistake.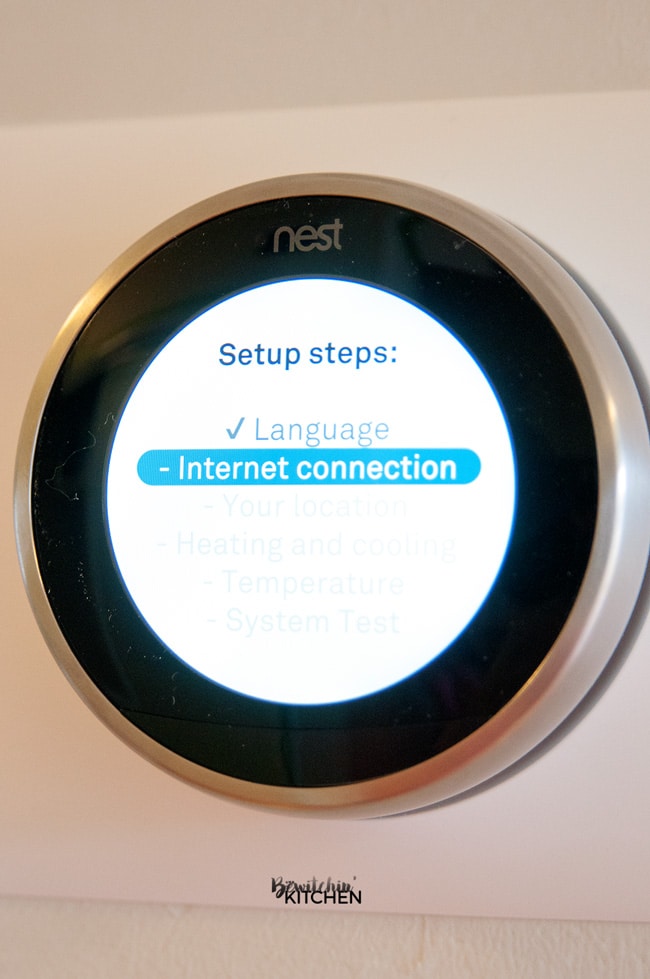 The Nest Thermostat guides you through the setup, including the option of setting up WiFi. If you want to use the Nest App, you'll need to input your internet settings.
Nest Customer Service
After installation, the furnace fan kept turning on and off every three seconds. It was short-cycling, my husband had a theory that it needed a common core wire but I told him to called the Nest hotline first before he started to tear the walls apart.
After troubleshooting with a customer service rep for 30 minutes, Nest did something I didn't expect them to do. As it turns out, the furnace we have falls into the 5% that Nest isn't compatible with. My husband's theory of needing a common core wire was correct. It wasn't a big deal, he could have installed it but it was a bit of a pain as we were in the middle of renovation and a move. As my husband said he could install it, the Nest rep told him he didn't have to. Nest asked us to get a HVAC guy or an electrician in and they would reimburse us the bill (up to $300).
That's customer service. Needless to say, my husband and I are very happy with Nest.
Nest Protect
What is it?
The Nest Protect is both a smoke detector and a carbon monoxide detector. In the event of an emergency, the Nest Protect will not only speak to you over the speaker telling you what's wrong but it will also alert your phone. In addition to the alerts, you can also set up an IFTTT recipe to work with Philips Hue lights to turn on all the lights and make them flash as well.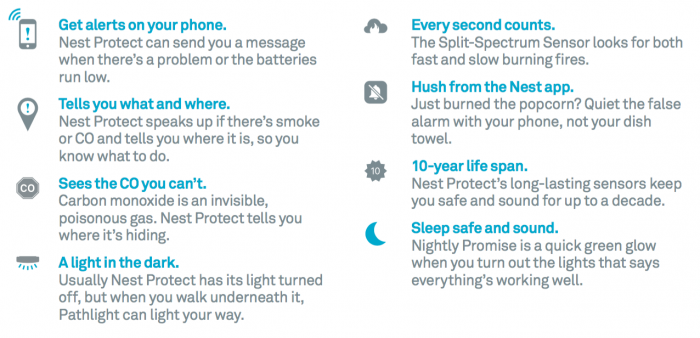 Nest Protect looks for fast-burning fires, smoldering fires, and carbon monoxide. I really like the Hush feature that can be used with the Nest App. In my house, we tend to forget about the garlic toast which sends the detectors into a frenzy, it's nice that I can save my four-year-old the panic and I can let me phone know that it's just my husband cooking.
Nest Protects You From The Silent Killer: Carbon Monoxide
There are so many great features with the Nest Protect: the night light that illuminates as you walk underneath the Nest Protect in the dark and the fact that it will never wake you at 2 am to let you know that you need to change the batteries (if it's not hard-wired). However, the most important feature is that it detects carbon monoxide.
When my husband first started his career in the natural gas industry, he would come home telling me heart-wrenching stories about families (yes, whole families) losing their lives to the silent killer. Carbon monoxide has no smell, which is why it's important to have a CO detector in your home. Not only does Nest Protect detect carbon monoxide, but it also tells you where.
Carbon monoxide detectors should be on the wall, not the ceiling as (given the temperature) it can be heavier than air. In our basement (where our natural gas furnace and hot water tank are) the detector is on the wall. On the main and top floor, they're on the ceiling as the forced air will be pushing it around to get through the levels. I am considering to purchase a battery-operated Nest Protect to put on our wall on the third floor, just in case.
The Nest App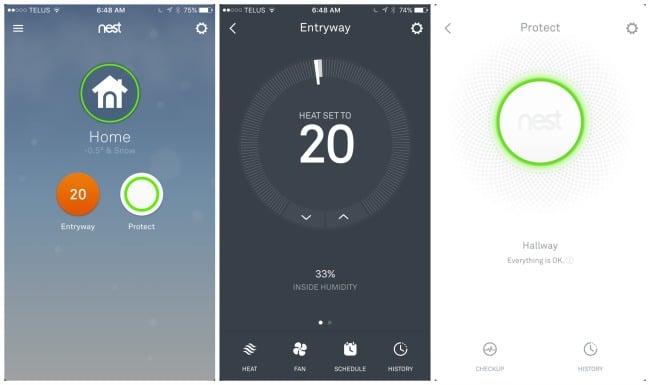 The Nest App is very simple to use. You can easily adjust the temperature of your Nest Thermostat and see that status and history of the Nest Protect. In addition to the Nest App, you can also find recipes on IFTT. I have a few setup that adjusts the temperature dependent on what the weather is.
I love the Nest System and it makes me feel more secure not only when I'm at home, but when I'm away as well. I've already recommended it to everyone who will listen, and now I'm sharing it with you.
To learn more about the Nest System visit Nest.com.
I was provided with the Nest Thermostat and Nest Protect. All opinions are my own.