FREE Christmas Gift Tags Printable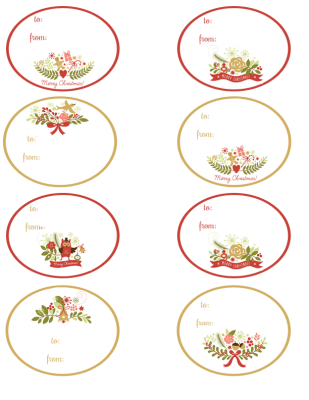 Are you getting into the Christmas Spirit like I am? I wrapped a whole two presents today and I'm fired up about this holiday season. I am ready for you this year Christmas!
I like to save money where I can during the holidays, as the costs can really add up. The food, baking, presents and then there are the items you forget about like wrapping paper, ribbon and gift tags. It's only December 3 and already my wallet is feeling pretty light.
Well, I have good news for you: you no longer have to worry about the gift tags.
I have a FREE download for all of you.
If you adore these gift tags as much as I do, be sure to thank Kristen from My 3 Little Kittens. She is such a wonderful lady as she has made these gift tags especially for you guys!
Thanks Kristen.
Christmas Gift Tags FREE PRINTABLE
You have to options to get this free gift, you can either download the FREE Christmas Gift Tags here or right click on the photo below and save.
I recommend printing these on sticker paper, but if you don't have any you can tape it on the gifts.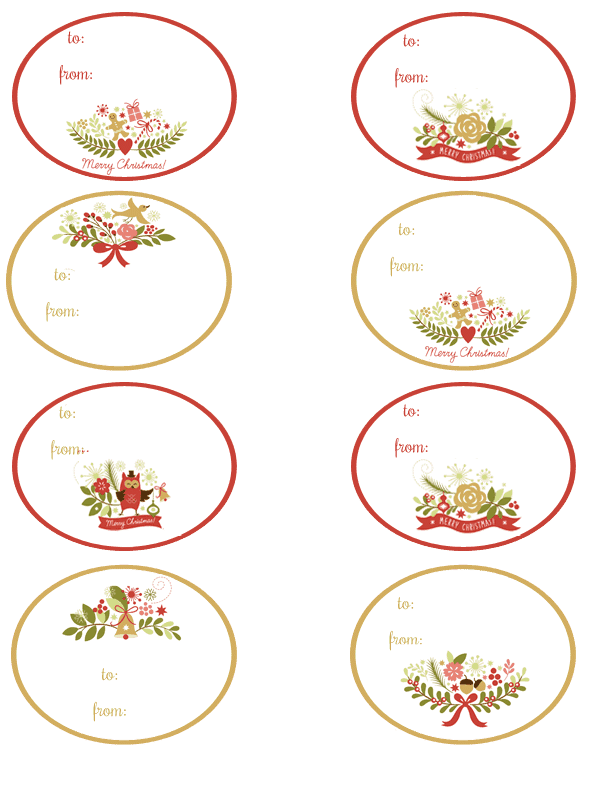 How cute is the owl? He's my favorite, I love the top hat.
These gift tags would love great on the Homemade Lavender Bath Salts as a gift to a loved one.
I also think they would look adorable on a tin of Biscotti Munch that you hand deliver it to your neighbor (or gifting to a friend, everyone could use some Biscotti Munch in their life).
Did you see what I did there? Shameless self-promotion.
Or you could use them in the traditional sense and stick them on some wrapping paper when you're done wrapping your family's gifts.
Have you starting wrapping your gifts yet?
Or maybe I should ask, have you started buying/making your gifts yet?