Creamy Paleo Coffee Popsicles
I can't believe that it's taken me this long to post this simple recipe for Paleo Coffee Popsicles. Actually, I can't believe that it took me this long to think of doing them. They're everything I hoped they would be.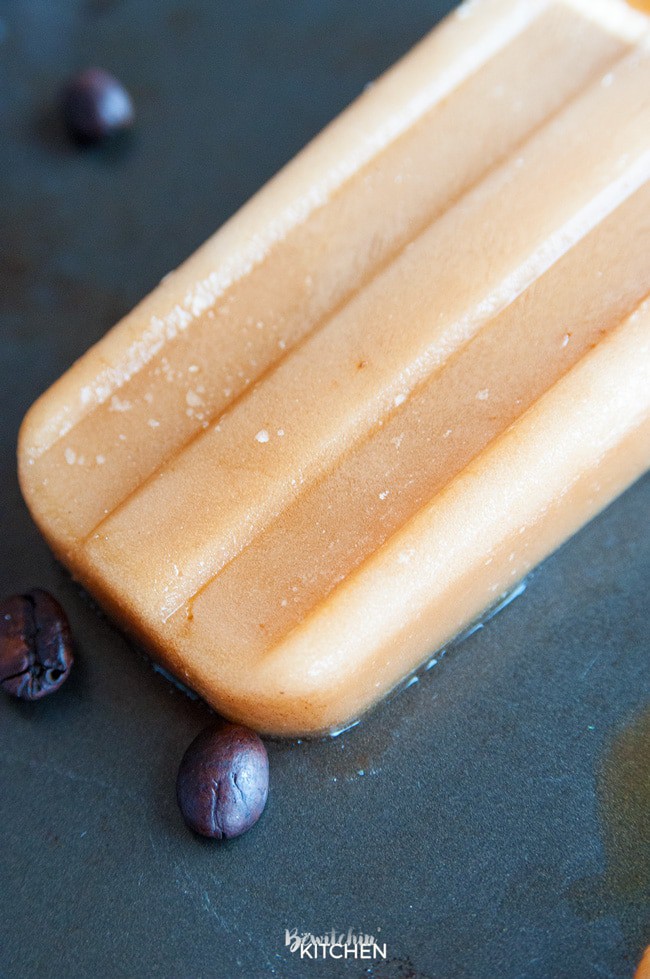 Paleo Coffee Popsicles
Here's the neat thing about this homemade popsicle recipe: they're only made with two ingredients and yet, they're filling and creamy. Say what? How does that even happen?
It's the magic of coconut oil my friends!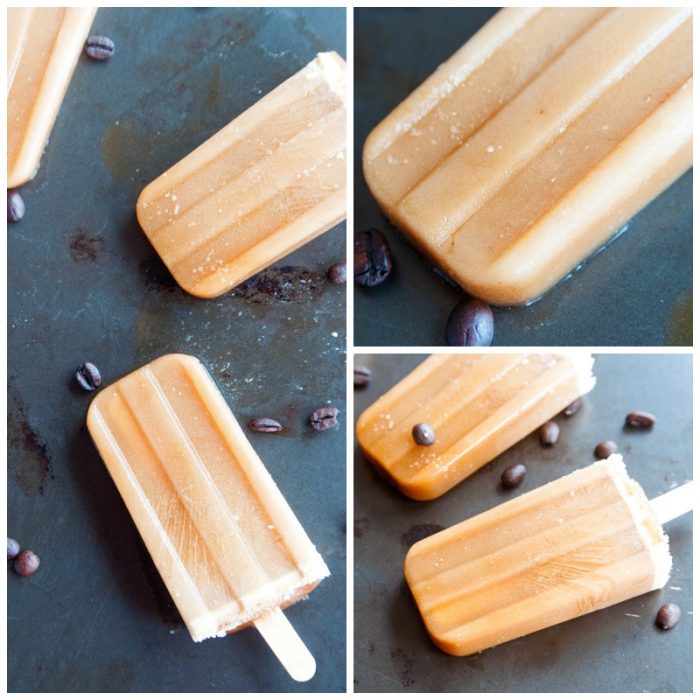 A few years ago, I posted a recipe for Paleo Coffee Creamer. That blog post has done alright, it's been pinned over 25,000 times and it brings in new visitors daily. The creamy paleo coffee is a really yummy way to enjoy a cup of joe, add in some extracts (I love coconut) and you're making a cleaner version of a latte. It won't be paleo but if you're not 100% in that lifestyle, you will love it.
Homemade Popsicle Recipes
Homemade popsicles are one of my favorite treats to make because they're so easy! If you're looking for more homemade ice pop recipes check out my Irish Cream Coffee Ice Pops, Pineapple Popsicles, Cherry Maple Paleo Pops and Coconut Coffee Popsicles.
Two Ingredient Paleo Coffee Popsicles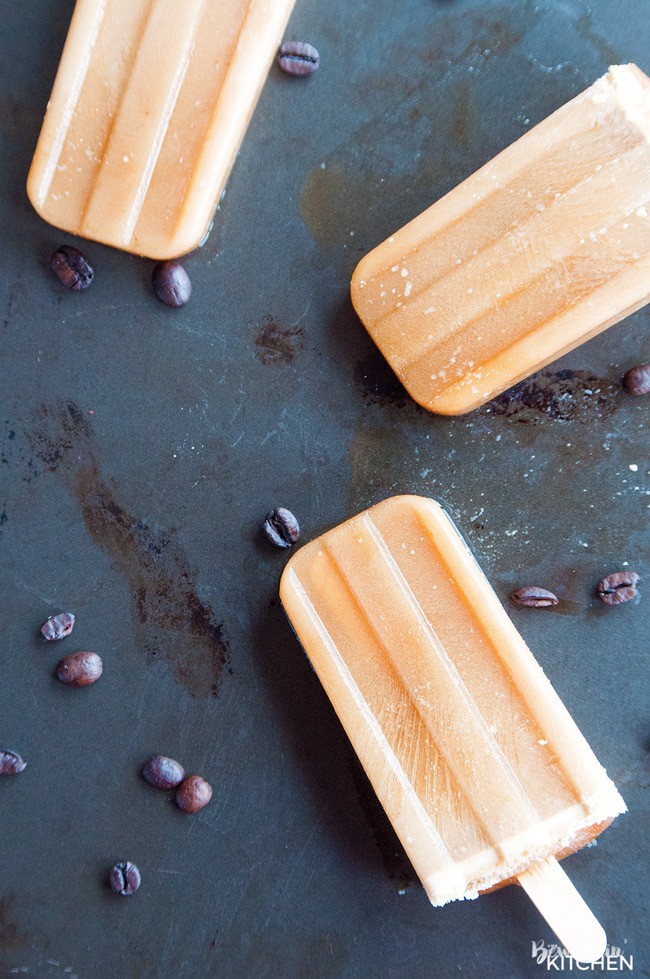 It doesn't get much easier than this. Toss coconut oil and coffee in a blender, pour in an ice pop mold and you'll be left with creamy paleo coffee popsicles.
Take note that these are not super sweet. I find the coconut oil sweetens it (or takes down the bitterness of the coffee) a little bit, but they're not going to taste like ice cream. If you want them to, add some stevia or sweetener of choice.

Creamy Paleo Coffee Popsicles
Two ingredient creamy paleo coffee popsicles. These ice pops are so easy to make, I used my paleo coffee creamer recipe to make this refreshing summer dessert/snack.
Servings 8
Calories 15kcal
Instructions
Pour the coffee into a blender and add the coconut oil.

Blend until coffee turns light and creamy.

Pour into popsicle molds (

I used this one

) and freeze until solid (I frozen mine overnight).
Nutrition
Serving: 1g | Calories: 15kcal | Fat: 1.7g | Saturated Fat: 1.4g
Follow On Pinterest
Follow @bewitchinkitchen On Pinterest for more delicious recipes!
If you like this recipe, share it with your friends.