Peanut Butter Jam Bars
I've said it before and I'll say it again, peanut butter recipes are some of my favorites.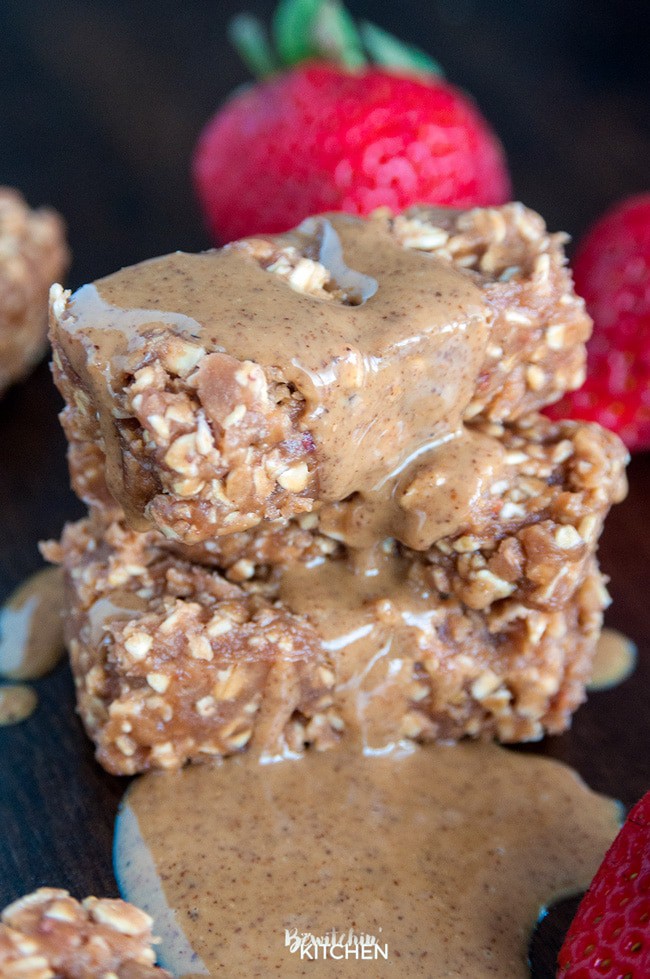 I've made it no secret that I have an extremely picky eater in my house. One thing that he will eat is the classic combination of PB&J, so I put together these peanut butter jam bars.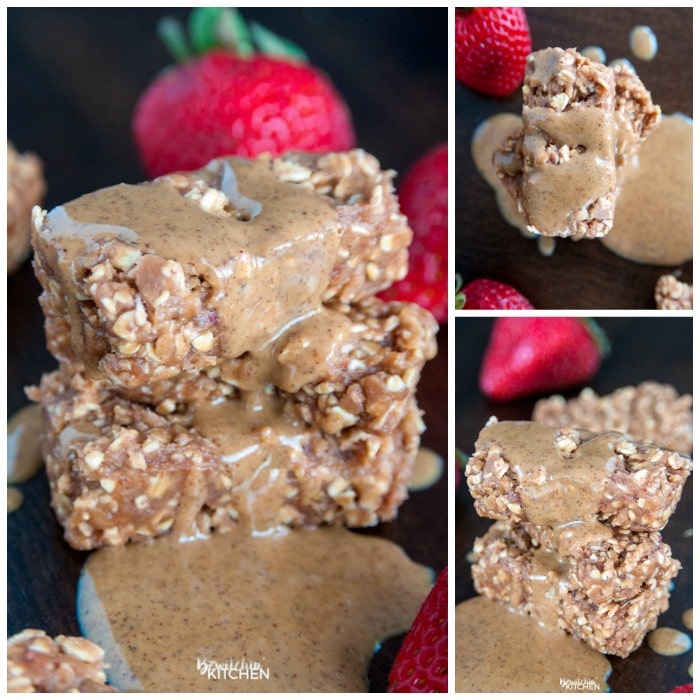 A kid gets sick of PB&J sandwiches and toast, so I've been having to get creative. We've done peanut butter jam shakes, PB&J sushi and peanut butter and jelly quesadillas.
Note to self: write up the recipe to all of these.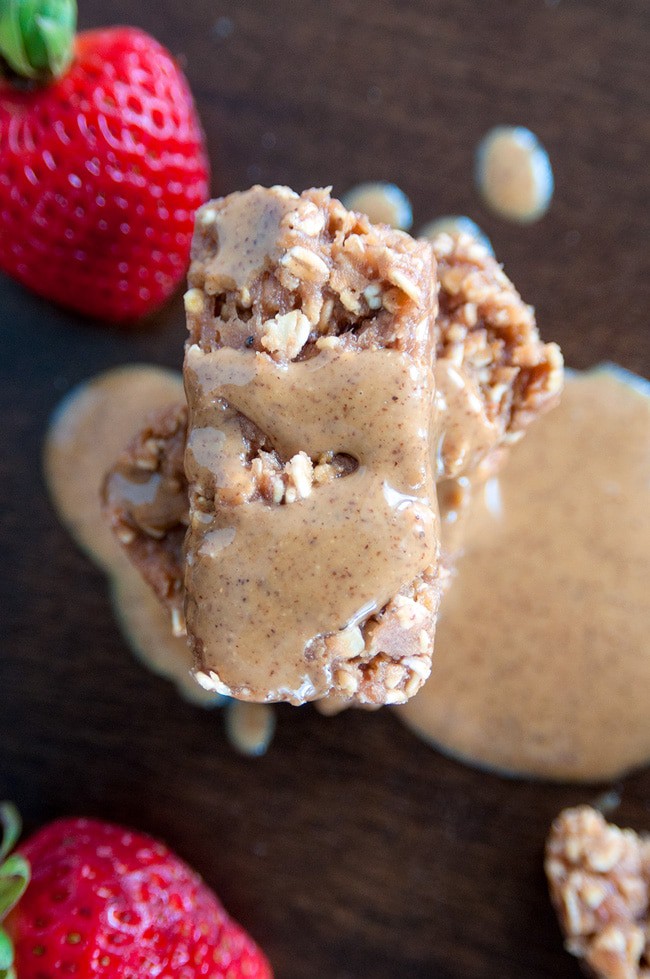 The peanut butter jam bars are simple. They're no bake and they only have three ingredients, perfect for us busy parents. They're tasty and a little bit messy (which the kids love).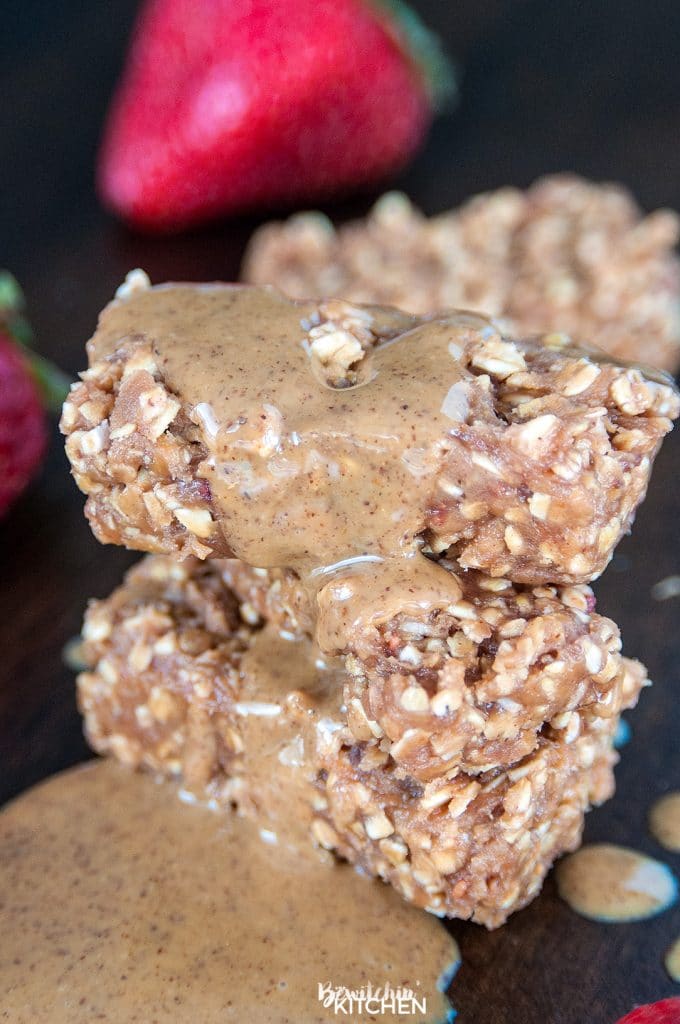 Recipe note: the bars themselves are soft and can be a bit messy. If you're looking for a more solid bar – stick them in the freezer instead of the fridge.
Here's a quick video I made to help you out with the steps. It's seriously THAT easy!
Peanut Butter Jam Bars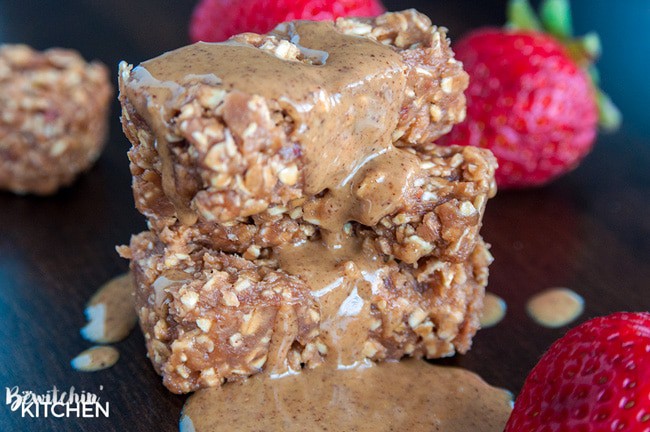 Peanut Butter Jam Bars
These 3 ingredient PB&J breakfast bars are a great way to start the morning or a yummy snack idea for school. It's a fun twist on peanut butter and jelly with the addition of high fiber oats.
Servings 16 bars
Calories 152kcal
Ingredients
1 1/2 cups quick oats I used quick steel cut oats
1 cup peanut butter
1/2 cup strawberry jam
Instructions
In a medium bowl, add all of the ingredients and combine.

Transfer to a

mini granola bar mold

(I use Epicure) or line an 8x8 pan with parchment paper and press into the pan.

Let set in the fridge for at least two hours.
Nutrition
Serving: 1g | Calories: 152kcal | Carbohydrates: 15g | Protein: 5g | Fat: 8g | Saturated Fat: 1g | Sodium: 77mg | Potassium: 139mg | Fiber: 1g | Sugar: 6g | Vitamin C: 0.9mg | Calcium: 13mg | Iron: 0.7mg
Follow On Pinterest
Follow @bewitchinkitchen On Pinterest for more delicious recipes!
Like this recipe? Please share with your friends. Thanks!