Toffee Cookies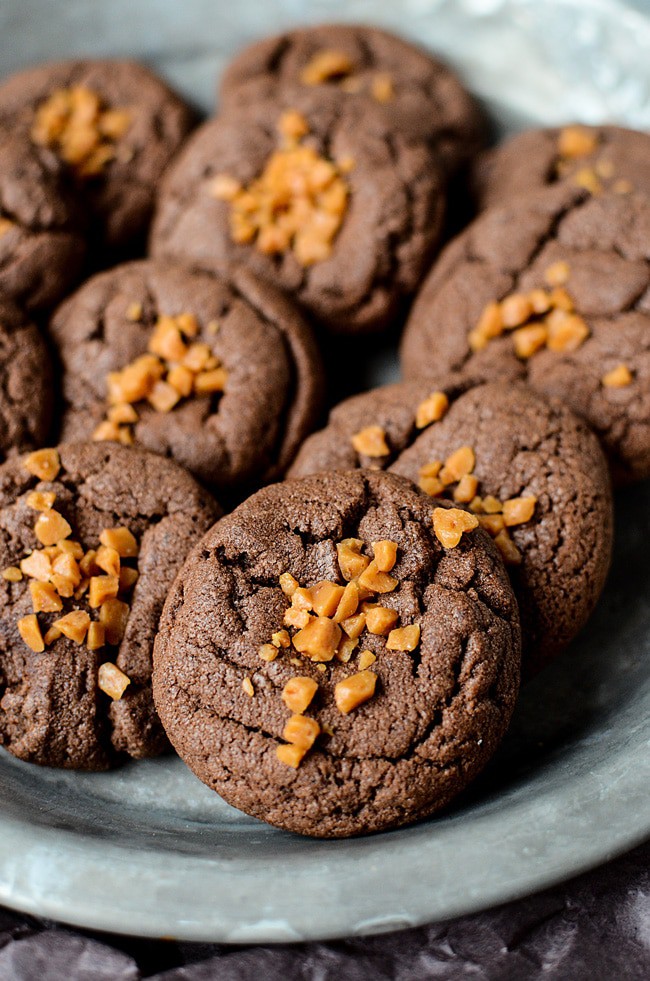 I rarely bake cookies, and I'm not sure why. They're fun to make and it's an activity that my son and I could do together. After these easy toffee cookies, I think summer '16 will be the season of cookies.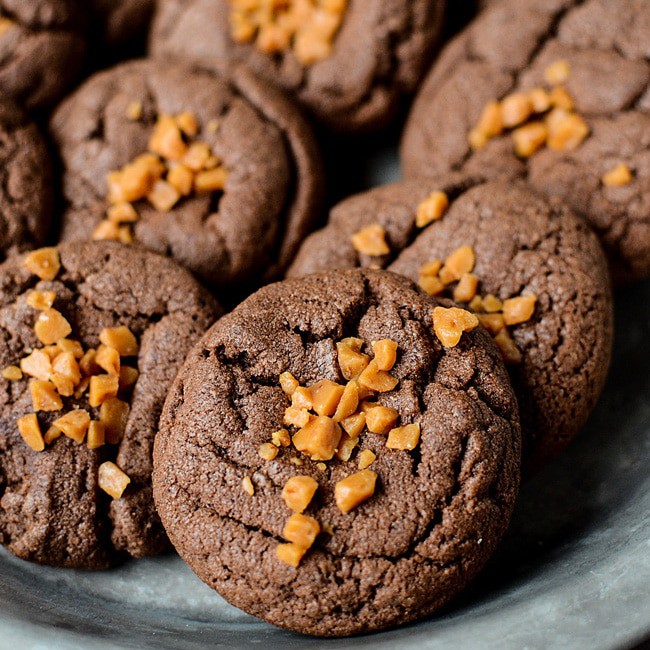 What I love about this recipe for toffee cookies is that it only calls for 5 ingredients, which means they're super easy to make. Another bonus? It's a quick and dirty recipe: 2 minutes mixing and about 10 minutes of baking time.
More time for eating!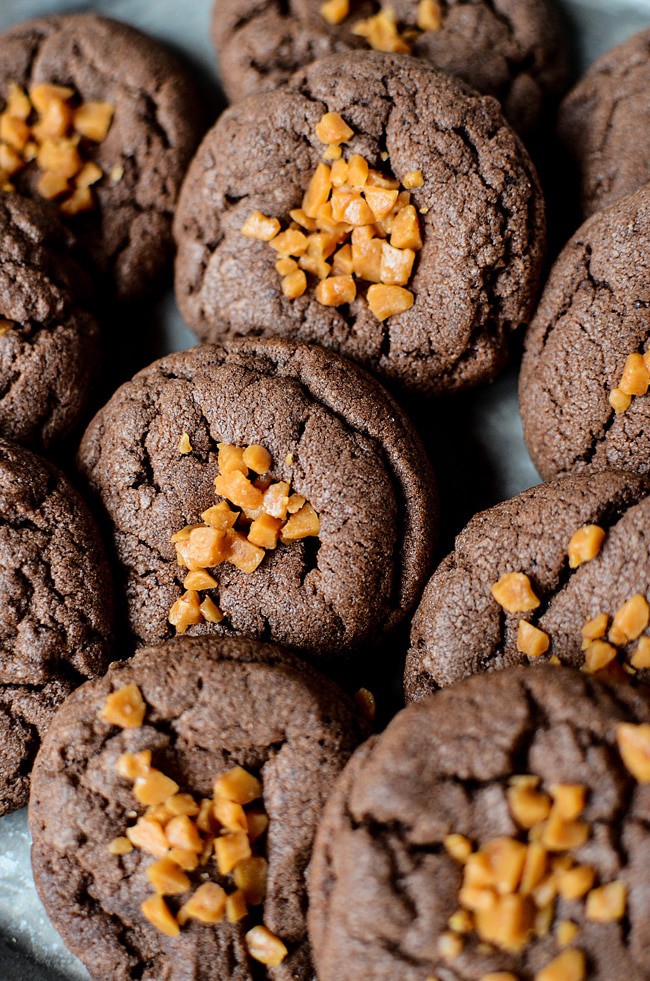 Other toffee recipes you can find on The Bewitchin' Kitchen: 
Peanut Butter Fudge with Crunchy Toffee Topping
Toffee Cookies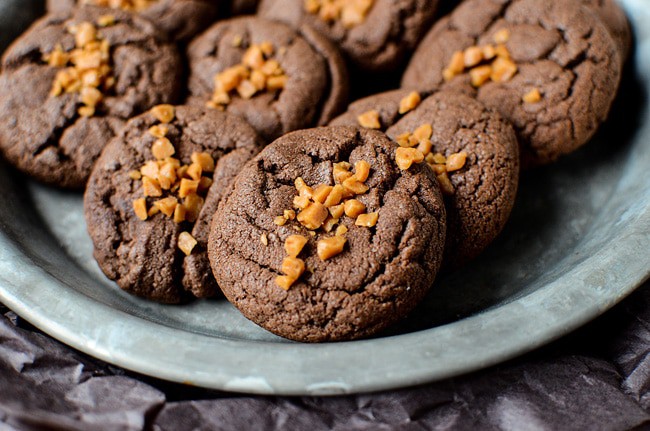 This recipe produces a delicious, soft chocolate cookie. Happy baking!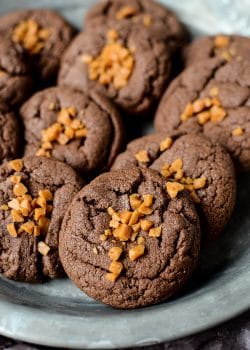 Chocolate Toffee Cookies
Toffee Cookies – this easy cookie recipe uses chocolate cake mix and a total of 5 ingredients. A fast dessert that the will sell out bake sales in no time!
Ingredients:
1 box chocolate cake mix
2 eggs
1/2 cup butter, softened
?1 tsp vanilla
1/2 cup toffee bits (Skor makes them, they're beside the chocolate chips)
Directions:
Preheat oven to 375
Empty cake mix into a medium sized bowl and add the butter and vanilla.
In another bowl, combine the eggs and give them a quick whisk with a fork to break the yolks.
Add the eggs to the cake mixture and combine well.
Spoon out the cookies onto a parchment lined baking sheet.
Using a fork, flatten the cookies slightly.
Bake for approximately 10 – 12 minutes?.
When cookies come out of the oven, quickly sprinkle the toffee bits on the top and push them slightly into the cookie while it's still soft. ?Let cool in the pan for 5 minutes before transferring them onto a cooling rack.
Enjoy!!
I like to use a small melon scoop (approximately 2 tbsp) so that all the cookies are uniform in size.
All images and text ©
.
Like this recipe?
Please, share with your friends!

FREE Recipe Binder
Are you constantly wondering what's for dinner?
When I don't meal plan I feel behind, and we usually end up ordering take out. This recipe binder will keep you organized and make life a little bit easier.