Hopping On Board The Carnival Magic + #LetsGOCarnival Twitter Chat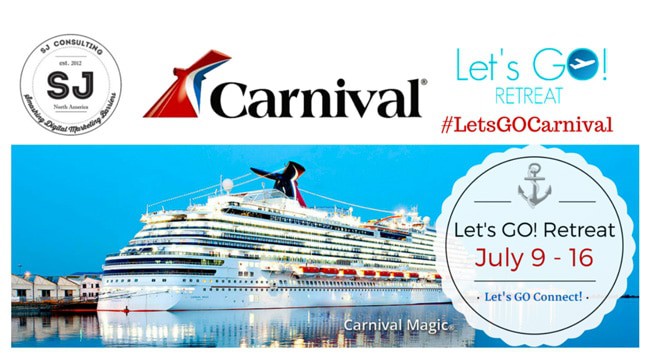 My family and I have never been on a vacation together, but that's about to change! Our family of three are heading on a Caribbean cruise with Carnival Cruise Lines.
via GIPHY
The cruise we're going on is the 7 Day Western Caribbean from Port Canaveral. We're sailing with Carnival on board the
Carnival Magic
 and there are a whole lot of firsts for me this trip.
It's our first time on a true vacation as a family.
It's the first time I have been to Florida, the Caribbean, and basically anywhere east of the Toronto airport.
It's our first cruise.
It will be my first time seeing true blue waters.
It will be my first time meeting a lot of my friends that I have connected with through blogging.
It will be my son's first time on plane and his first time swimming in the ocean waters.
I can't even begin to describe the excitement in our house. As the cruise date draws closer (10 days!) our home has an electricity buzzing from wall to wall. My four-year-old old son is constantly asking to watch YouTube videos of the Carnival Magic, and both my husband and I enjoy sitting down and watching them with him.
Where am I going? 
This trip is truly once in a lifetime, I'll be visiting countries that I wouldn't have been able to visit any other time. I think I'm going to love this cruising lifestyle. Here are the ports I'll be visiting:
Port Canaveral (FL)
Costa Maya, Mexico
Mahogany Bay, Isla Roatan
Belize
Cozumel, Mexico
So what am I going to do? 
I'm going to learn. This is a retreat and I'm sharing this experience with other bloggers and their families and I'm looking forward to learning new skills that I can pass on to bring you a better experience here at The Bewitchin' Kitchen.

Source: Carnival
I'm gonna eat – a lot. There are 10 restaurants on this ship! With restaurants like Guy's Pig & Anchor Bar-B-Que, Guy's Burger Joint plus a buffet, I'm going to have one happy stomach (and one happy husband).
via GIPHY
I'm going to enjoy the beach
– we don't get much ocean waters here in Northern BC.
I'm going to make memories with my family that will be something we talk about forever.
We all know that I'll be sharing a lot on social media so make sure you follow me on Snapchat (RandaDerkson, Instagram (RandaDerkson), Facebook and Twitter (@BewitchinKitch). I'll be sharing snaps, showing highlights of my trip on Instagram and doing some live broadcasts on Facebook.
#LetsGOCarnival Twitter Chat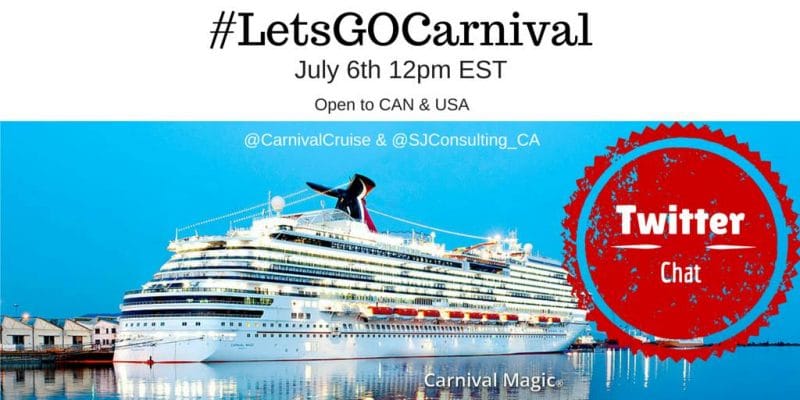 Please join me at the #LetsGOCarnival Twitter Chat on July 6th at 12pm EST.
Residents of the US and Canada, who are 18+ are welcome to join us at the chat for a chance to win some Carnival gear!
No RSVP
Disclosure: I am participating in the #LetsGOCarnival retreat managed by SJ Consulting. The opinions on this blog are my own.