Pizza Strata
I love all things pizza from cauliflower crust pizzas, traditional pizzas, and even just slathering pizza sauce on bread. I wanted to try something different and experimented with this pizza strata recipe.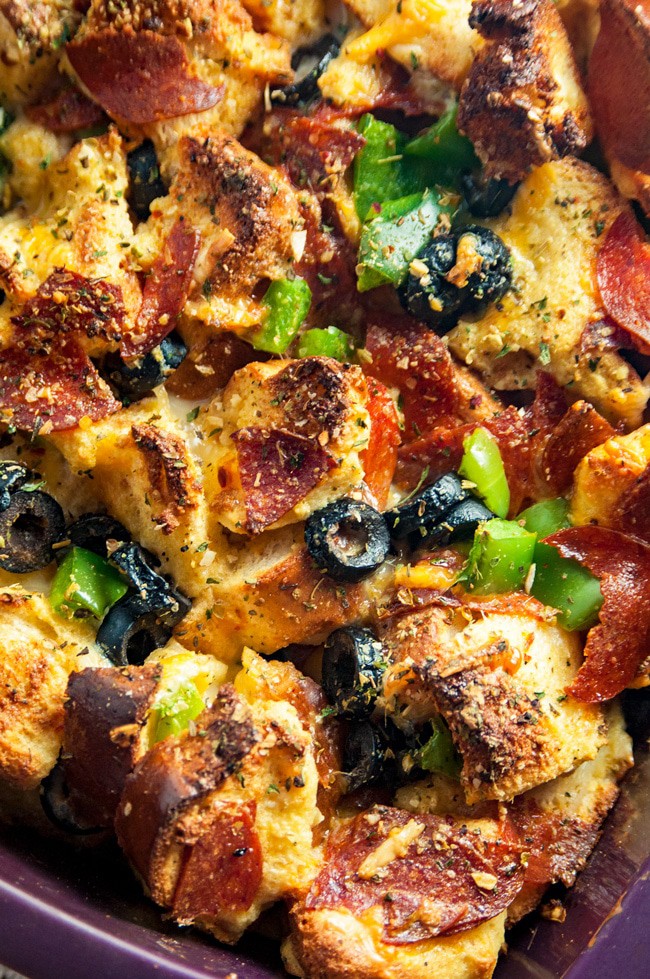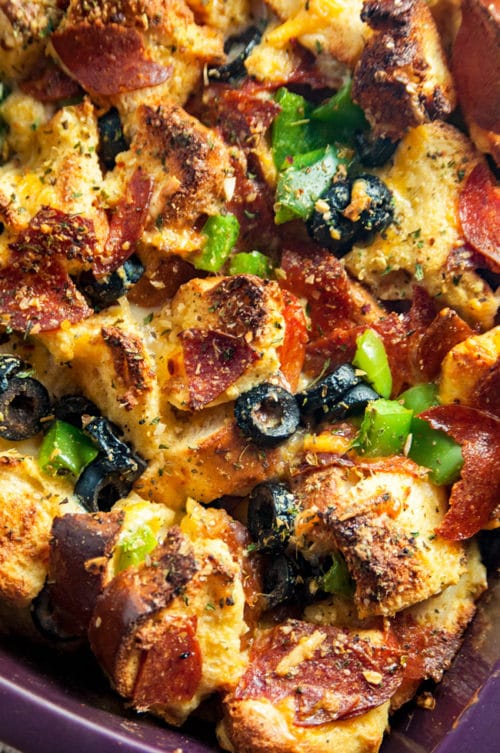 I actually made this recipe twice. The first time, I used too many eggs and the inside was a little too soft for my liking. The original recipe had more pizza sauce and eggs. I cut back the eggs by four, and cut the pizza sauce back by 1/2 cup. I'm a little torn because I love pizza sauce, so what I did was head up the extra sauce and used it as a dip for the pizza strata.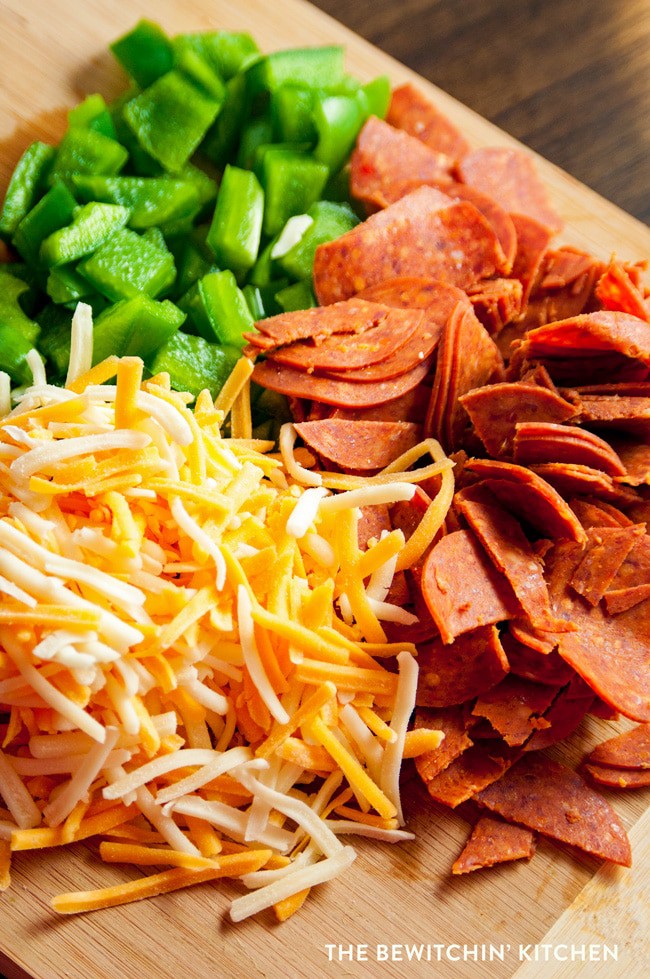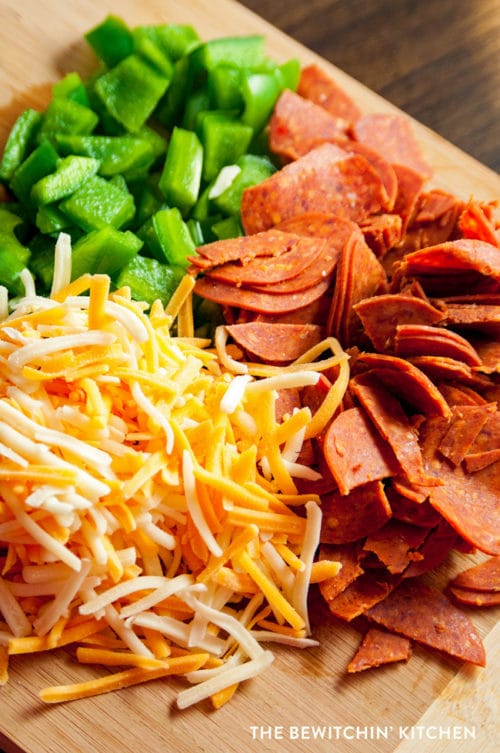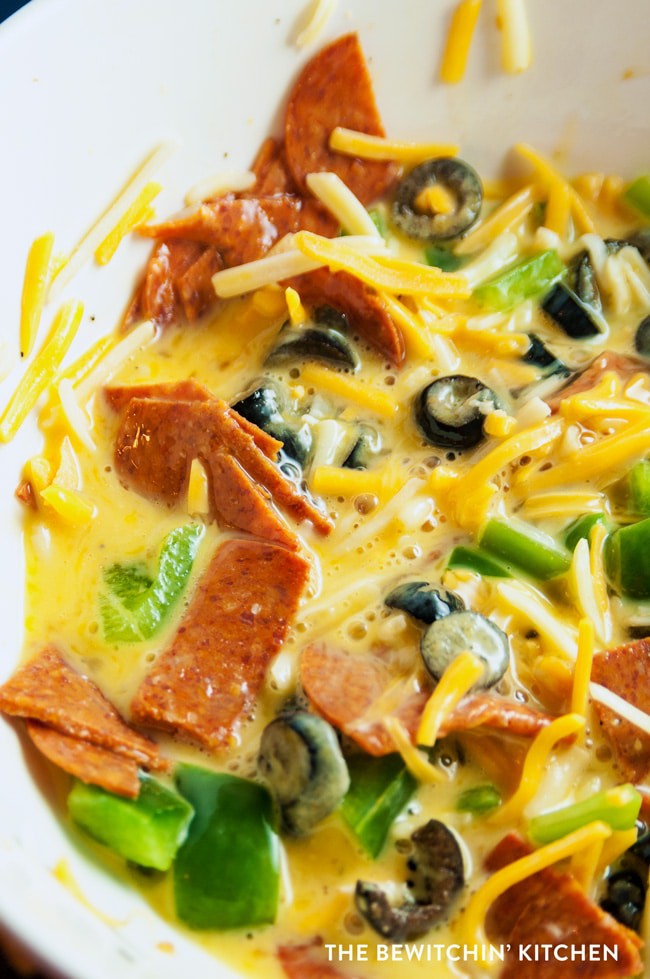 I was inspired by this Pumpkin French Toast Bake that my friend Stacey guest posted back in the fall. I wanted to try a savory version that would also hit a sweet spot.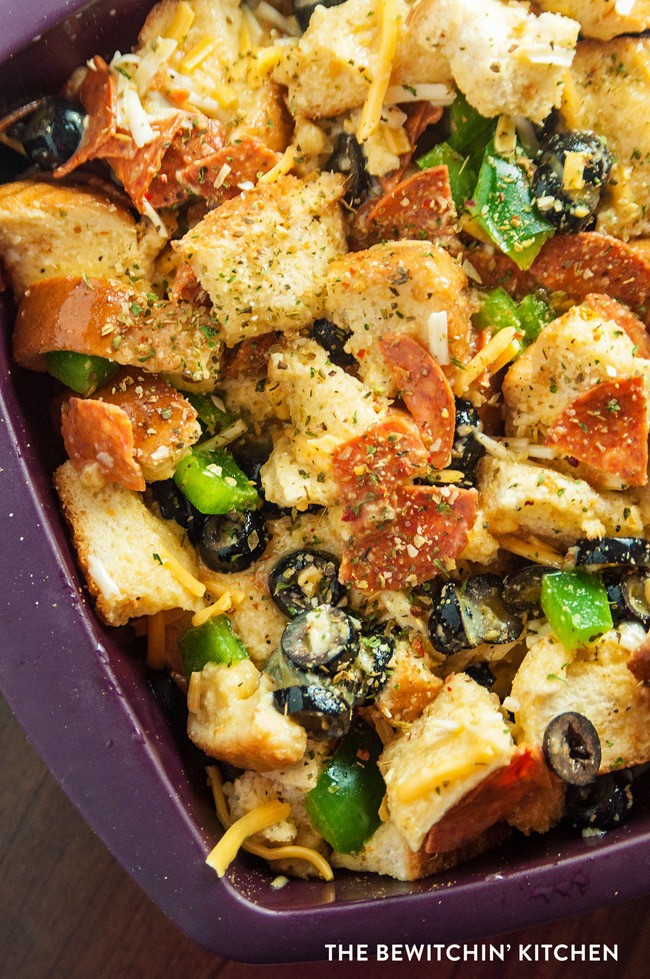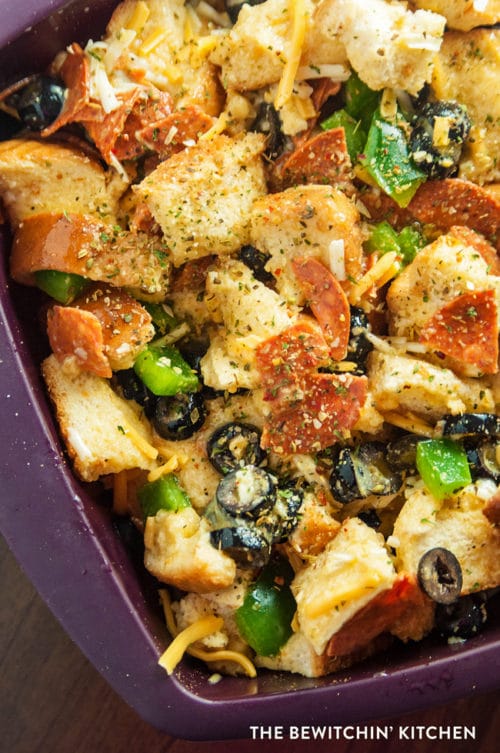 I used Dempster's Honey Wheat bread to give it the hint of sweetness that I was craving. I achieved the salty taste with the pepperoni and cheese, but it was the little bit of sweet that set this recipe over the top. That said sweetness comes from the honey that is in the bread with no added artificial colours or flavours.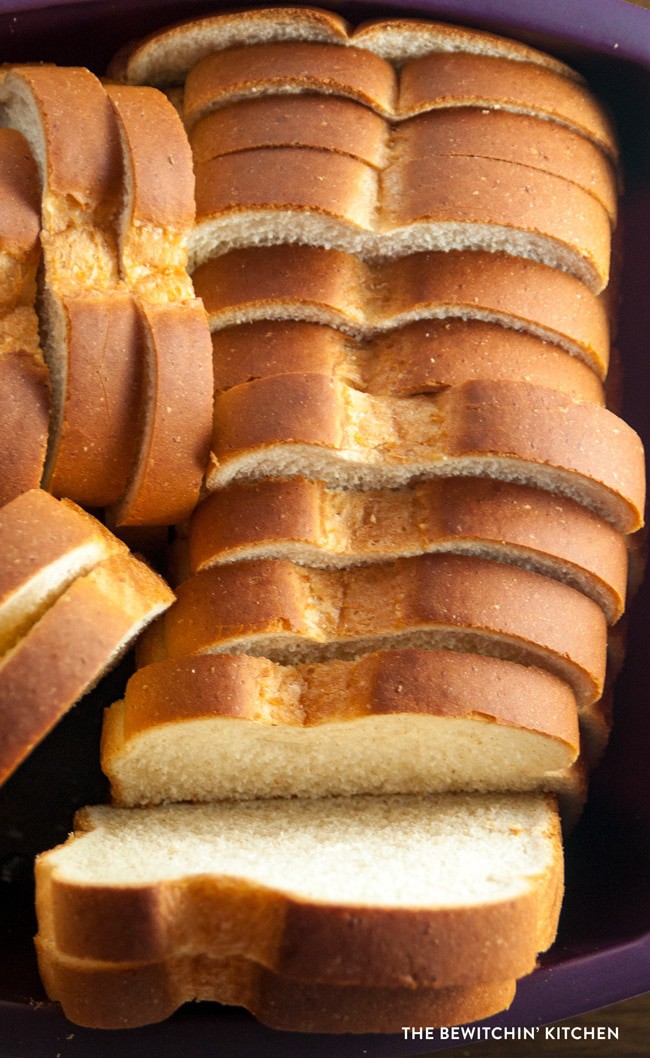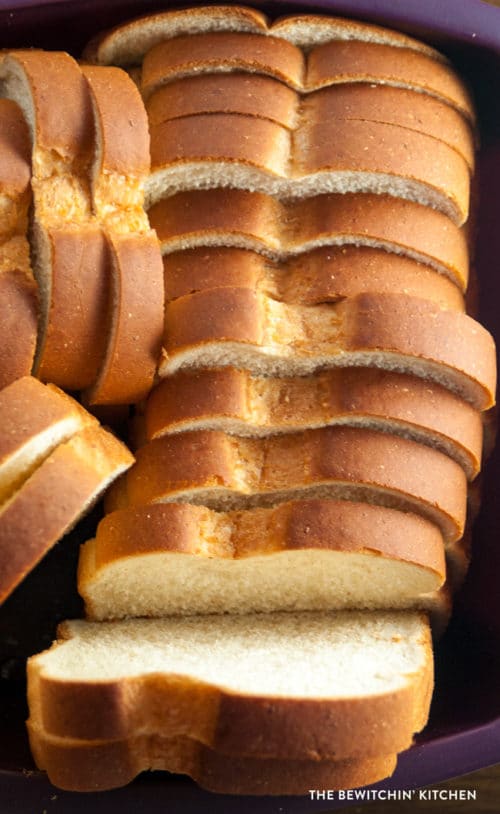 Did you know: 
The Canadian production of honey is at an all-time high?
43,227 tonnes of honey was produced in 2015?
1,504 honey related products have launched between 2010-2015? Most of these products are food related. Yum!
Grab Dempster's Honey Wheat while it's on stores, which will only be until June 14th!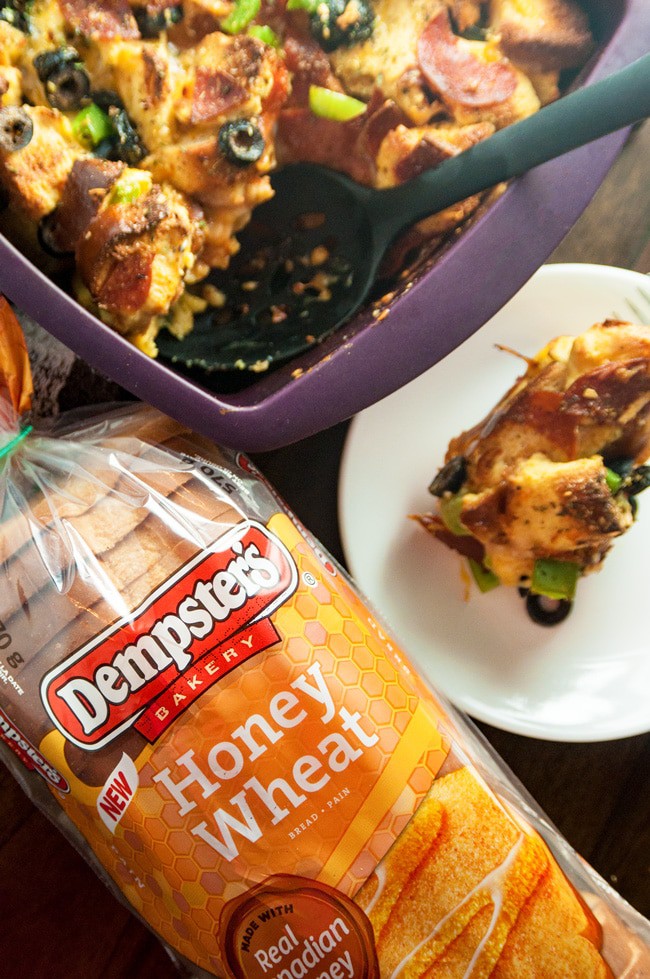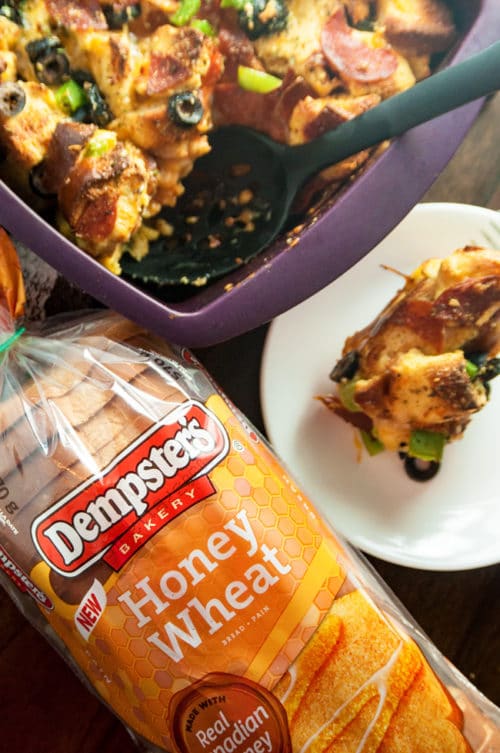 Tell me in the comments what your favorite use for honey is.
Pizza Strata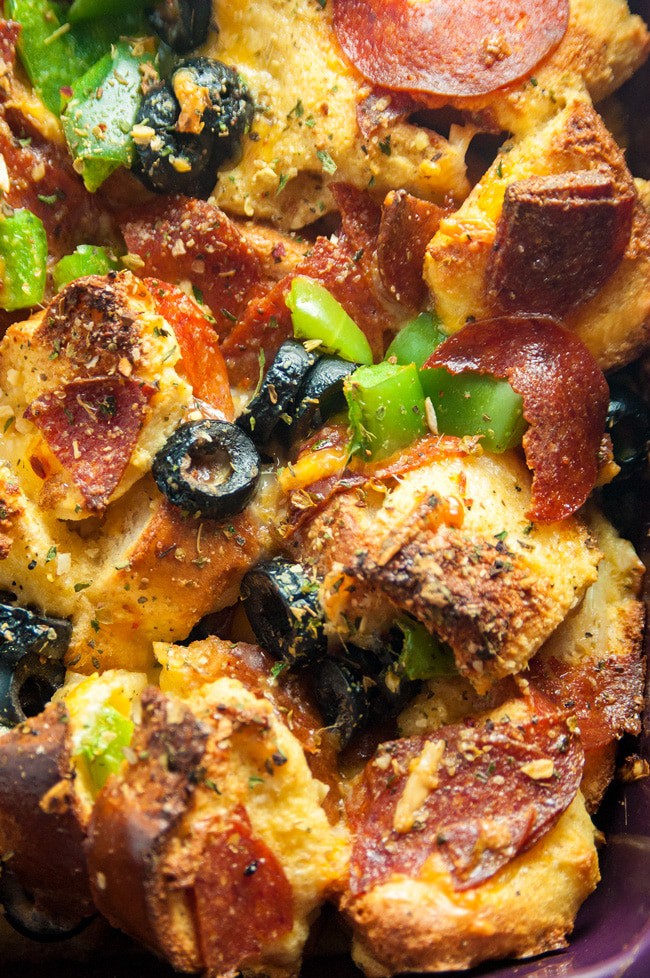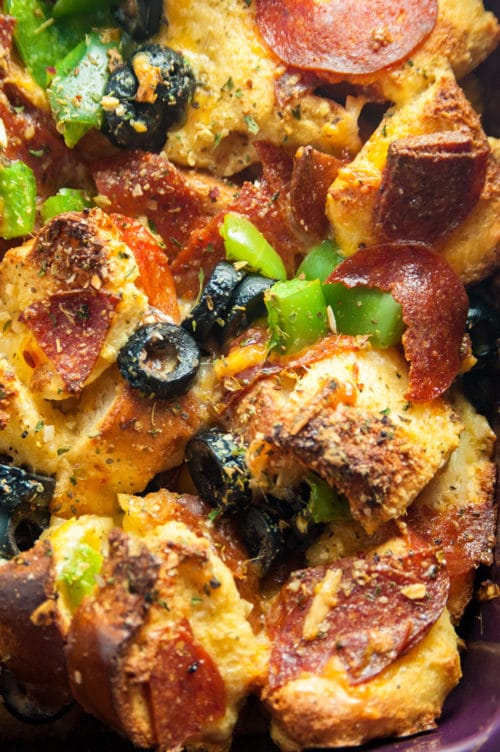 I'm going to try this recipe again, but next time (as per the husband's request) it will be a Hawaiian Pizza Strata.
Pizza Strata
A great way to use leftover bread, this pizza strata is a dish that the whole family will enjoy.
Servings 6 servings
Calories 626kcal
Ingredients
1 load Dempster's Honey Wheat minus the end pieces
8 eggs
1/3 cup  whole milk
1 cup pepperoni cubed + plus extra slices for topping
1 green pepper cubed
1 1/2 cups double cheddar cheese
1/3 cup sliced black olives
salt and pepper
1/2 cup pizza sauce
2 tsps Italian seasoning
Instructions
Let the bread sit out uncovered for a few hours to dry. Cube, and let it sit out to dry up a little more.
Preheat oven to 400°
In a large bowl combine eggs, milk, cheese, cubed pepperoni, olives, diced green pepper, salt, and pepper.

Add the cubed bread and toss with your hands to coat.

Layer half the bread and egg mixture into a greased pan (9x13 is ideal but I used a deep 9x9).

Layer on pizza sauce and finish with remaining bread and egg mixture. Top with Italian seasoning.

If desired, add additional pepperoni and cheese and bake for 30 minutes.

Bake for 30 minutes.
Nutrition
Serving: 1serving | Calories: 626kcal | Carbohydrates: 60g | Protein: 31g | Fat: 28g | Saturated Fat: 11g | Cholesterol: 268mg | Sodium: 1408mg | Potassium: 495mg | Fiber: 5g | Sugar: 9g | Vitamin A: 825IU | Vitamin C: 17.6mg | Calcium: 431mg | Iron: 6.1mg
Follow On Pinterest
Follow @bewitchinkitchen On Pinterest for more delicious recipes!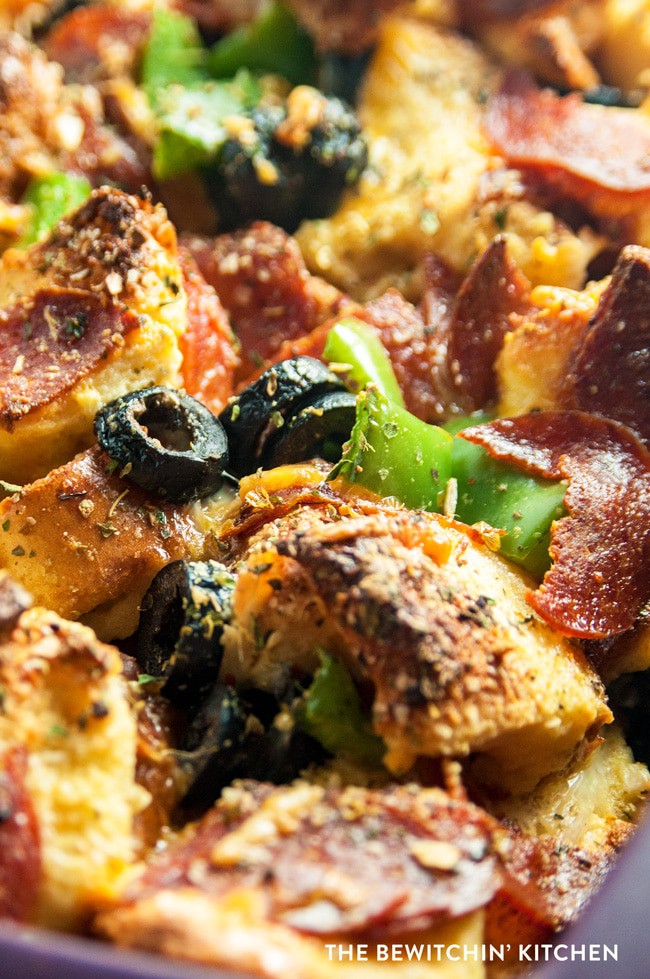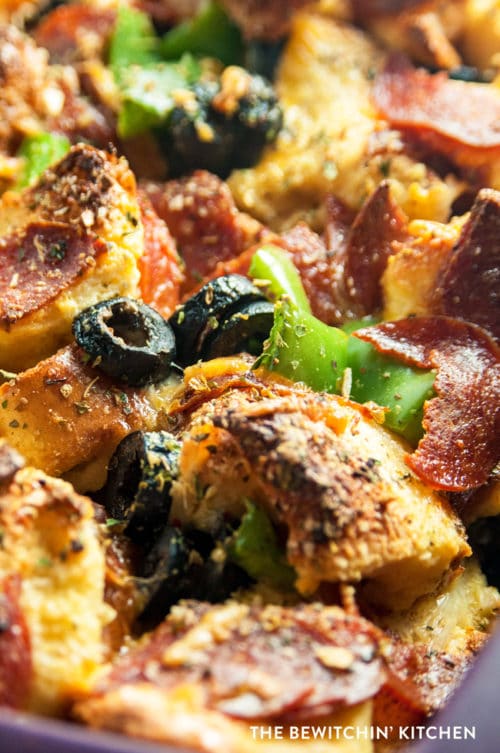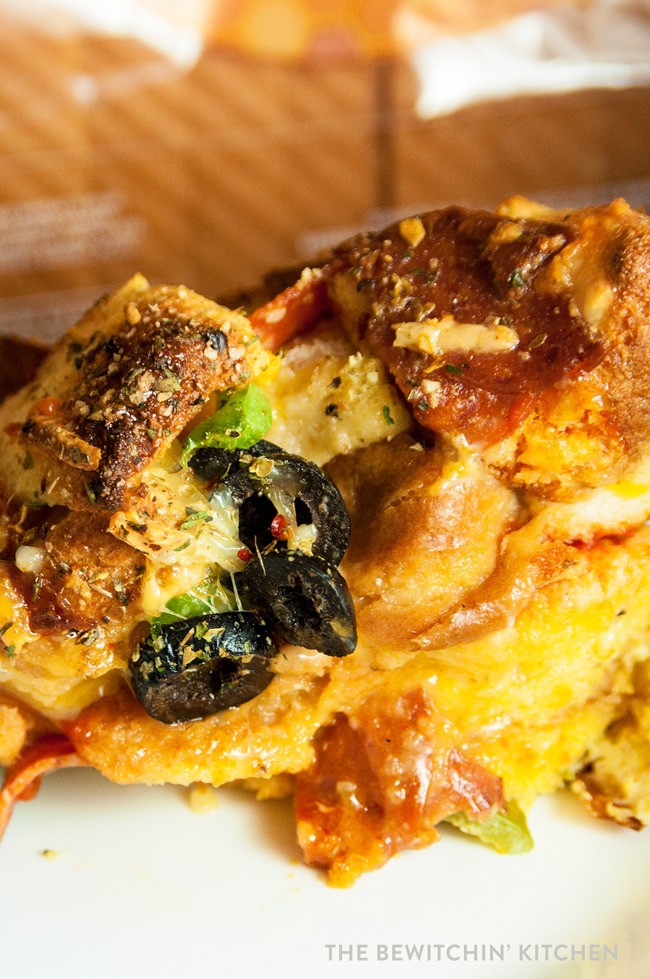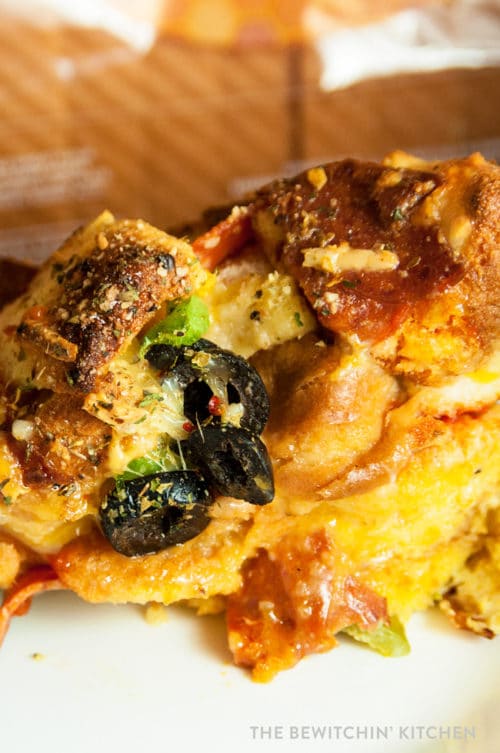 Disclosure: this recipe for Pizza Strata has been sponsored by my friends at Dempster's. The opinions are completely my own based on my experience.