Pulled Pork Sundae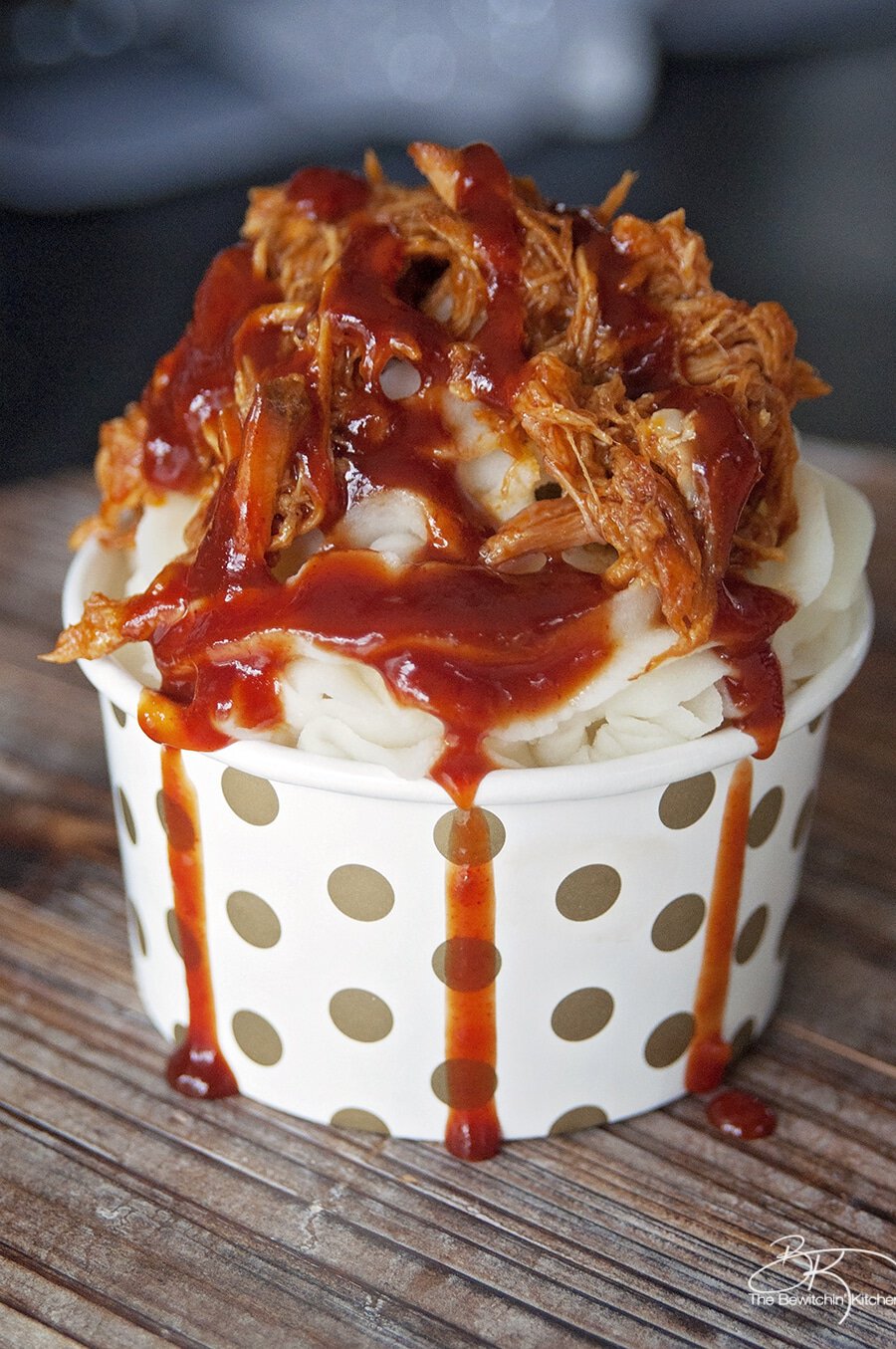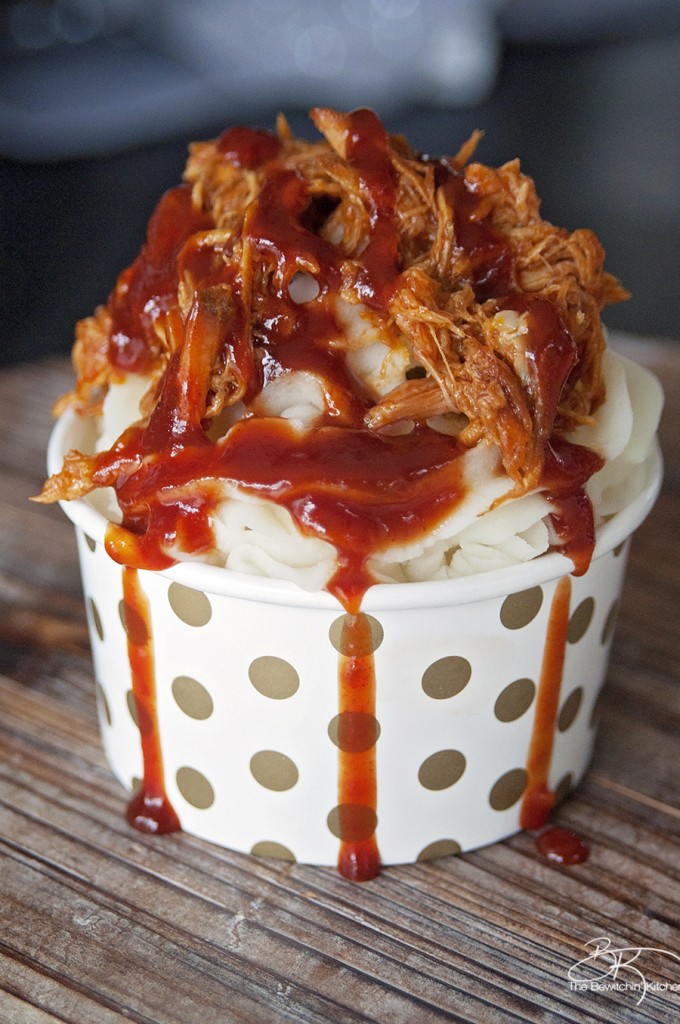 Yes, you are reading the title right – Pulled Pork Sundae. Calm down friends, it's just a play on food styling, it's not ice cream! I'm not crazy enough to put pulled pork on ice cream (ew).
Instead, what I did was put together whipped garlic mashed potatoes, slow cooked pulled pork and drizzled bbq sauce over top. Hello comfort food bliss!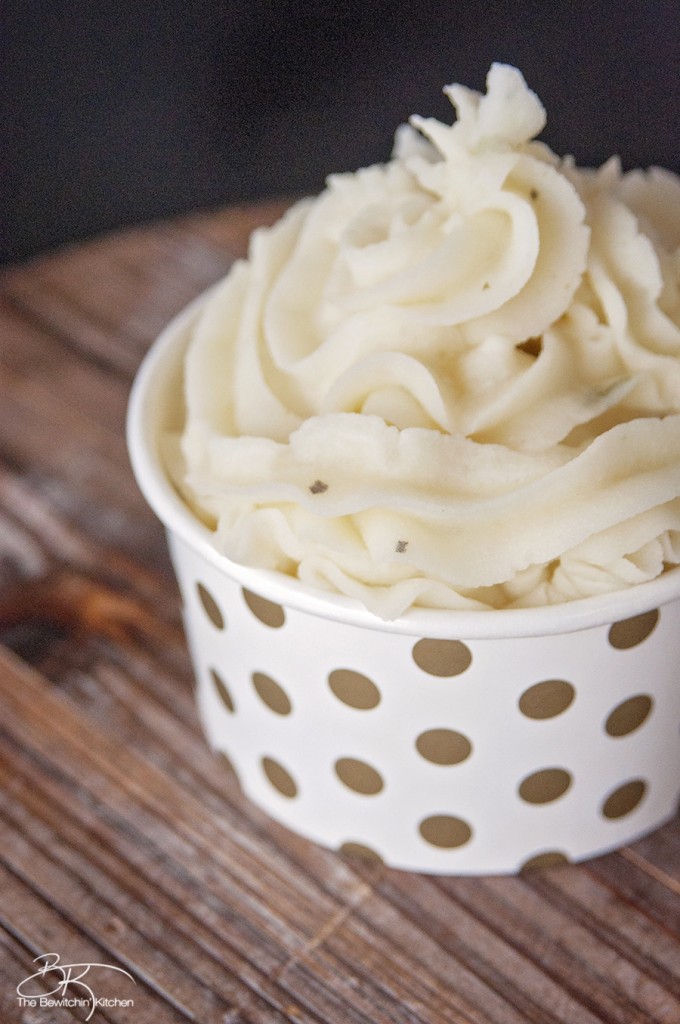 I set it up in these super cute disposable ice cream bowls that I bought from Winners but I found more cute ones on Amazon.
I thought putting the mashed potatoes in a piping bag was going to be a pain in the butt but it was really cool. I have sparked a few ideas by doing this, and I'm looking forward to sharing them with all of you.
Pulled Pork Sundae: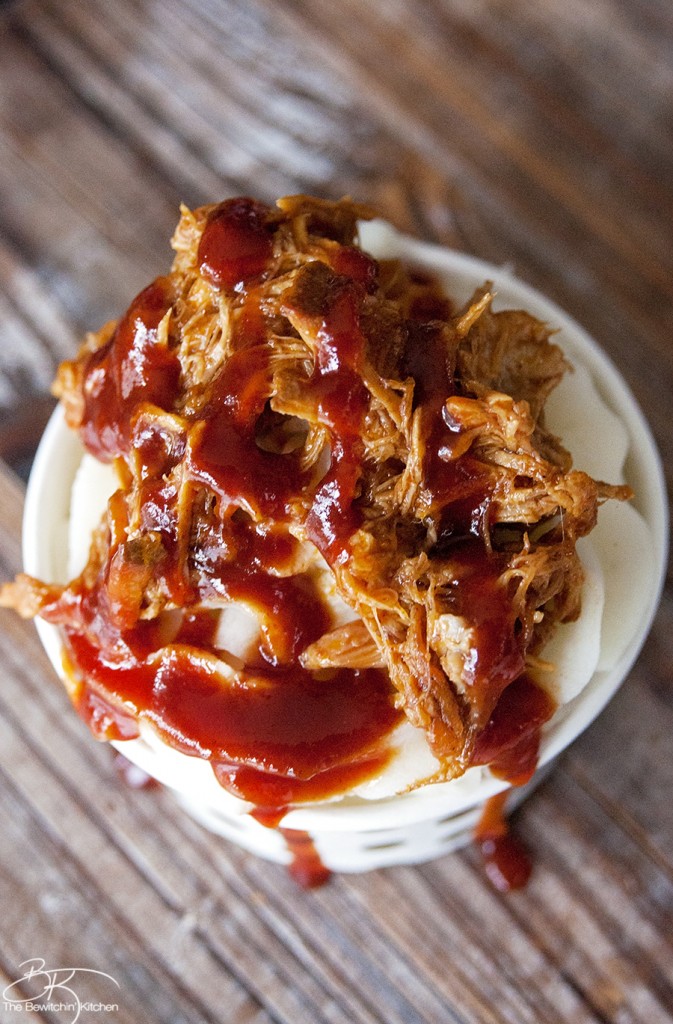 These were a lot of fun to make, and you know what? My picky eater of a toddler was even interest! That's a huge win right there, he was convinced it was ice cream (that is until he got a closer look). Sure he didn't eat it, but for the first time he was interested in something that wasn't chocolate or peanut butter and toast.
Pulled Pork Sundae
Instructions
Boil your potatoes.

Add to a mixer, add the cream cheese, garlic seasoning and whip together.

Spoon the whipped potatoes into a piping bag and pipe onto your plate or in a cute ice cream bowl.

Top with pulled pork.

Drizzle with BBQ sauce of choice and garnish with parsley.
Follow On Pinterest
Follow @bewitchinkitchen On Pinterest for more delicious recipes!
So what do you think of my Pulled Pork Sundae?
What's next a roast beef cupcake? (Wait a minute.)
Want more pulled pork recipes? Check out my recipe for Pulled Pork Quesadillas.