Where To Eat In Kelowna: Hillcrest Farm Market #explorekelowna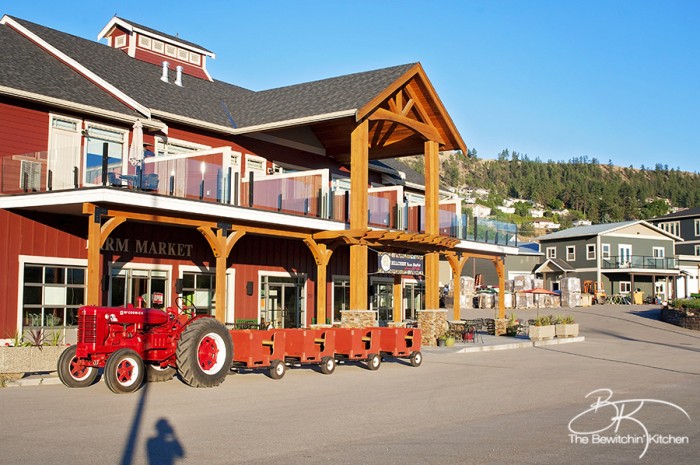 If you're curious on where to eat in Kelowna, I have a few suggestions for you but I'm going to start with a new favorite: Hillcrest Farm Market.
Ideally located off of Highway 33, minutes from downtown Kelowna, and on the way to Big White, our Family Owned Farm Market in Kelowna offers the whole family the chance to experience life on the farm. While visiting this beautiful fourth-generation property, guests will find more than simply the best quality farm products and services; they'll gain insight into the history of a deep-rooted family business as well as the benefits of consuming locally grown produce and how it supports the surrounding community. Hillcrest Farm Market is the perfect retreat for locals, travelers and families. – HillcrestFarmMarket.com
Where To Eat In Kelowna: Hillcrest Farm Market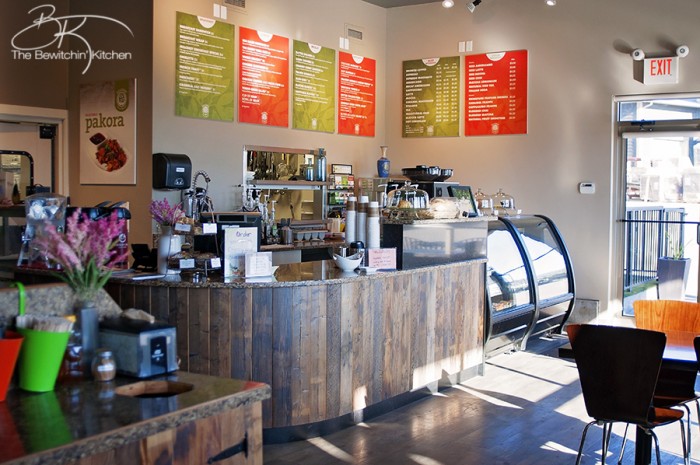 When I asked some of our family to meet us there for dinner, they were delighted and said they go there often. After our meal (or I should say meals as the Bal family were such generous hosts and brought us out such a huge selection) we were thrilled. Although we were so full, we couldn't wait to get to our hotel, just so we could open our take-out containers and eat more.

I'm a very picky eater and there wasn't one thing on the menu that I didn't like. My favorite was the chickpea dish, my husband loved the pakora and our family ordered one of their favorites: the butter chicken pizza.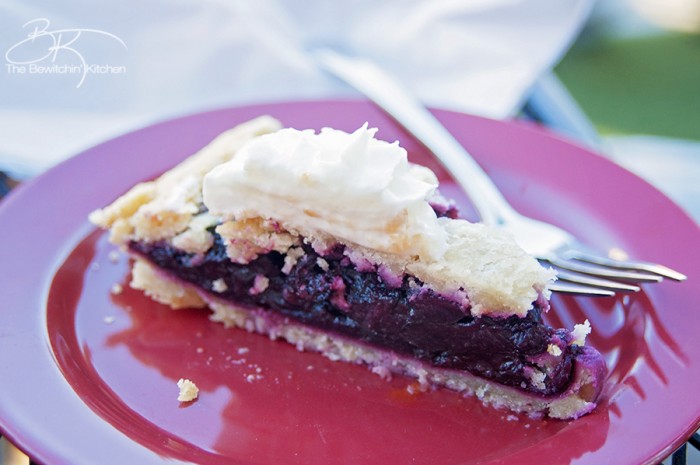 Mrs.Bal is the head of the kitchen and in addition to serving us some bonus (and amazing) pie, she took me on a tour for a behind the scenes look at their B&B (which is now open) and I even got to look at her dream kitchen and they pastry area where she works her magic.

The Hillcrest Farm Market is more than just a cafe, it's a Bed and Breakfast, a marketplace (where they sell their own produce and amazing apple juice), and they also have a venue on the top of the hill that's perfect for weddings.
All About Family

What I noticed the most about about my time at Hillcrest Farm Market was how family oriented the Bal's are. This is a fourth generation property and the family is incredibly proud of their history in Kelowna. I met five members of the family during my visit and viewed many photos of the little ones that would rather be playing than working, I met the family pup and I also heard about a new arrival coming into the family (actually I believe the little one should be arriving very soon if he or she is not here already). If you look around the market you will see pieces of the Bal's history decorated throughout from old milk cans, to a family bike, even the barnwood on the tills and the framed photos on the wall are from the original barn on the farm.
Normally I wouldn't do a whole blog post about a restaurant for a sponsored post, unless I'm being paid. Full disclosure: I'm not, but I was provided with the experience and meal. I was only planning on including Hillcrest Farm Market in a restaurant round up that I was wanting to write about Kelowna but I was so blown away by this place. I even said to my husband while we were driving away, "I need to share this place on my blog". I even went back for some iced tea and I picked up a container of their apple juice (we actually just ran out of it).
For more information please visit the Hillcrest Farm Market website.
Thank you to Tourism Kelowna for not only suggesting Hillcrest Farm Market but by also providing the experience for my family and I. I was provided with a meal, but all opinions are my own.