Pulled Pork Quesadillas – Slow Cooker Style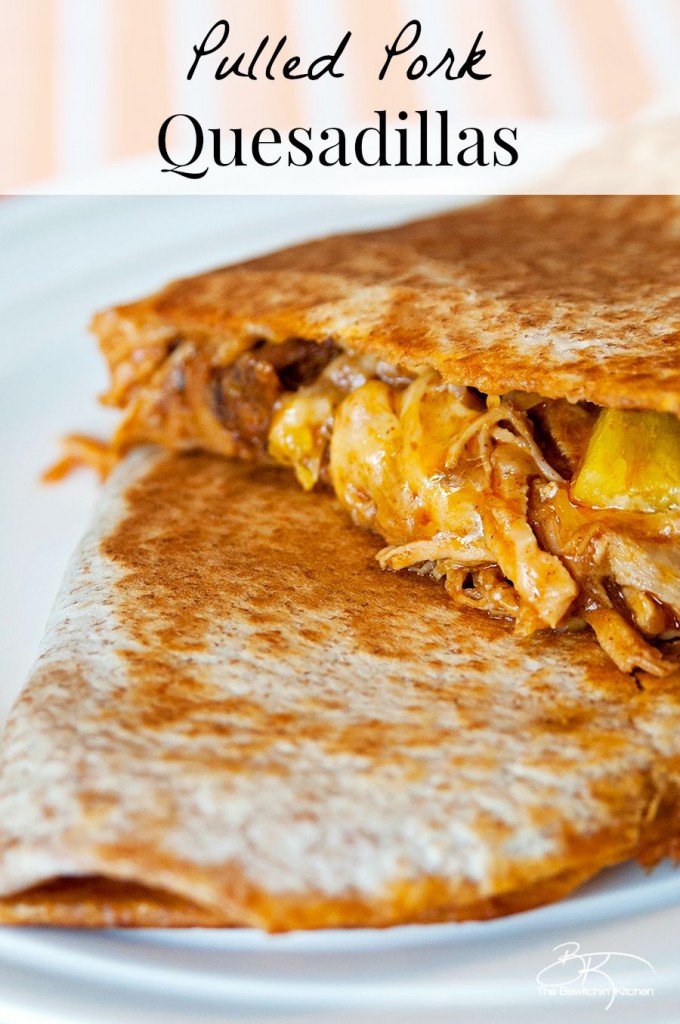 I love pulled pork! Meat smothered in sweet and smokey BBQ sauce? I'm all in. I have noticed that pulled pork is becoming trendy. From pulled pork pizza to pulled pork mac n' cheese. My original plan was to make a pulled pork sundae, but since I ran out of potatoes and was too lazy busy to run to the store, I thought I would try pulled pork quesadillas.
So why do I feel like pulled pork when it's sad and rainy out? Simple: my house has two showings and I want it to smell like home cooking. Most people put on a Scentsy, and usually I do as well but the best feedback I ever had was when I had a roast in the slowcooker so I'm trying something different. If we get an offer, and the house sells then I'm packaging up the sent and calling it the house seller.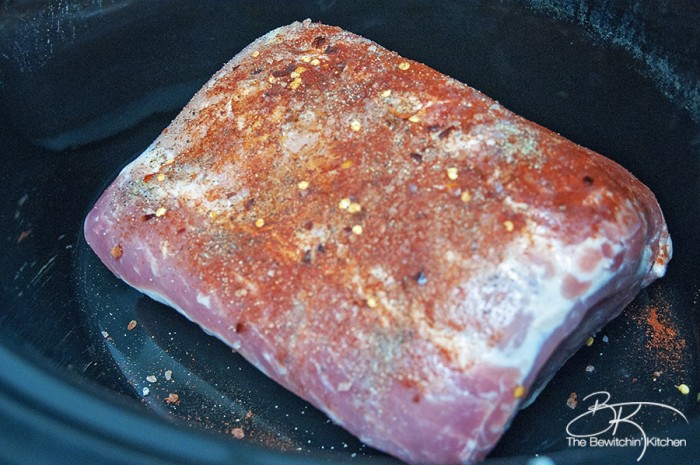 For the BBQ sauce, you can use whatever your favorite is. I wanted an excuse to make my paleo bbq sauce, so I made that up the day before (it only takes 25 minutes, but the longer it sits the better).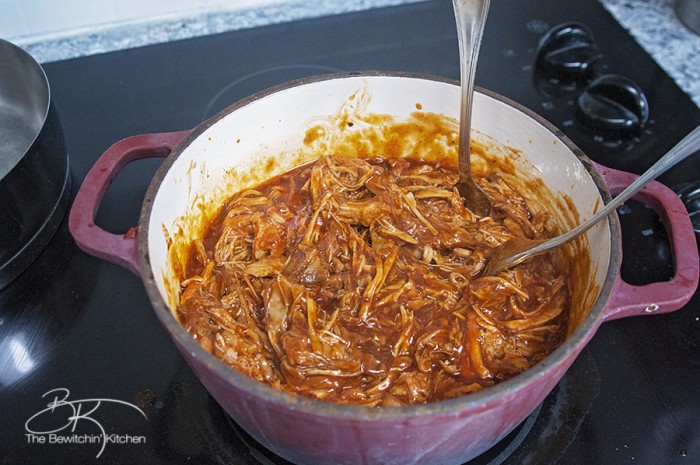 Shredding the pork in the bbq sauce and drippings adds a ton of flavor!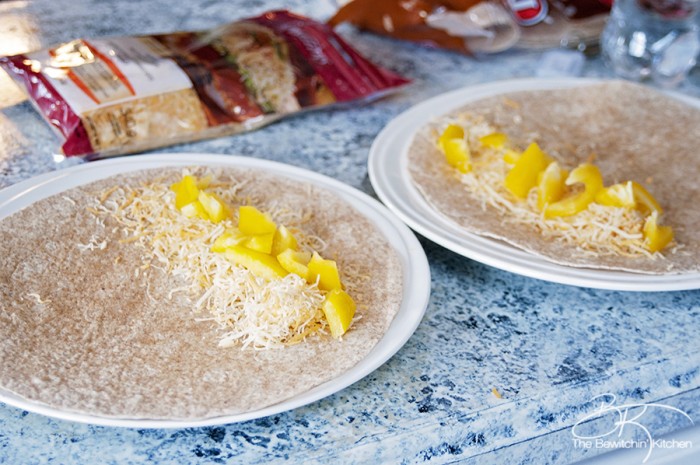 Assembling the quesadillas is so easy, on a large flour wrap or tortilla add the cheese, bell peppers and pulled pork. Toss on the skillet and grill for a few minutes on each side until there is a nice crisp!
Pulled Pork Quesadillas: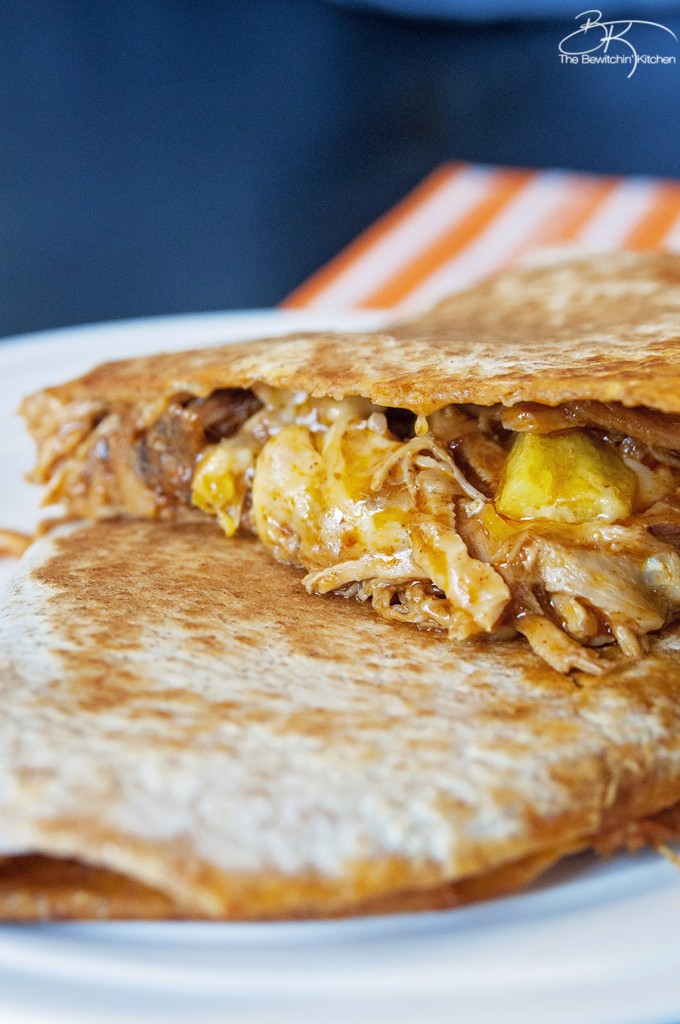 Pulled Pork Quesadillas
Ingredients
3 lbs Boneless Pork Rib Roast
1/2 tsp each sea salt pepper and red pepper flakes
2 cups BBQ sauce or enough to coat I used this recipe
Cornstarch slurry mix water and cornstarch in a cup
8 Large Tortillas
2 cups shredded tex mex cheese
1 large bell pepper
Instructions
Toss the pork in the slow cooker and rub the salt, pepper and red pepper flakes in the meat.

Cook on low for 8-10 hours.

After 4 hours, add the bbq sauce recover and continue to cook.

When it's fully cooked, transfer the pork and take the remaining liquid and strain it until a pot (so it gets rid of all the fat). Boil the sauce and if it's too thin, add the cornstarch slurry to thicken.

Add the pork and shred. Mix all the pork up in the sauce. Taste and add more BBQ sauce if needed.

Add the pork, peppers and cheese to a tortilla, fold in half and grill on each side for 3-5 minutes. Serve with coleslaw, rice, or whatever else you feel like.
Follow On Pinterest
Follow @bewitchinkitchen On Pinterest for more delicious recipes!
Looking at this recipe now, coleslaw would be awesome in the quesadillas or just served on the side. I recently blogged over at Hello Creative Family about this Creamy Avocado Coleslaw, check it out!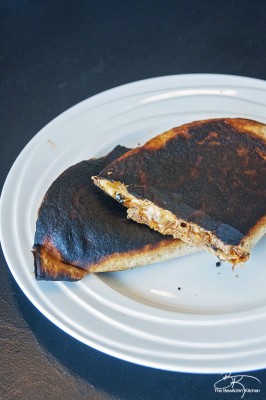 Side note: this is what happens when you're a blogger and you're too busy photographing your husband's food to notice yours is burning.
So what do you think of these Pulled Pork Quesadillas? If you like them, why not pin it?