Rum Cheesecake Stuffed Strawberries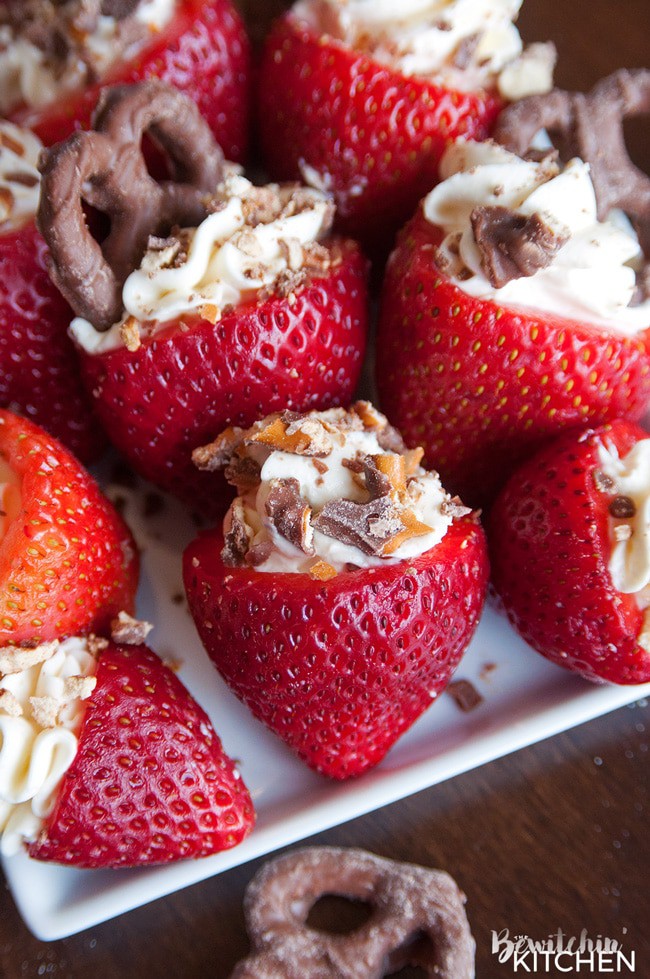 Rum Cheesecake Stuffed Strawberries, yes I went there! I actually created this recipe back in June but I waited until now to share it (because sometimes I can be greedy like that).
This summer I went on a little bit of a strawberry kick. Some of my creations included: Cheesecake Stuffed Strawberries Topped with Chocolate Covered Pretzels (the same as this but with vanilla extract instead of rum), Coconut Cheesecake Stuffed Strawberries and Smores Stuffed Strawberries.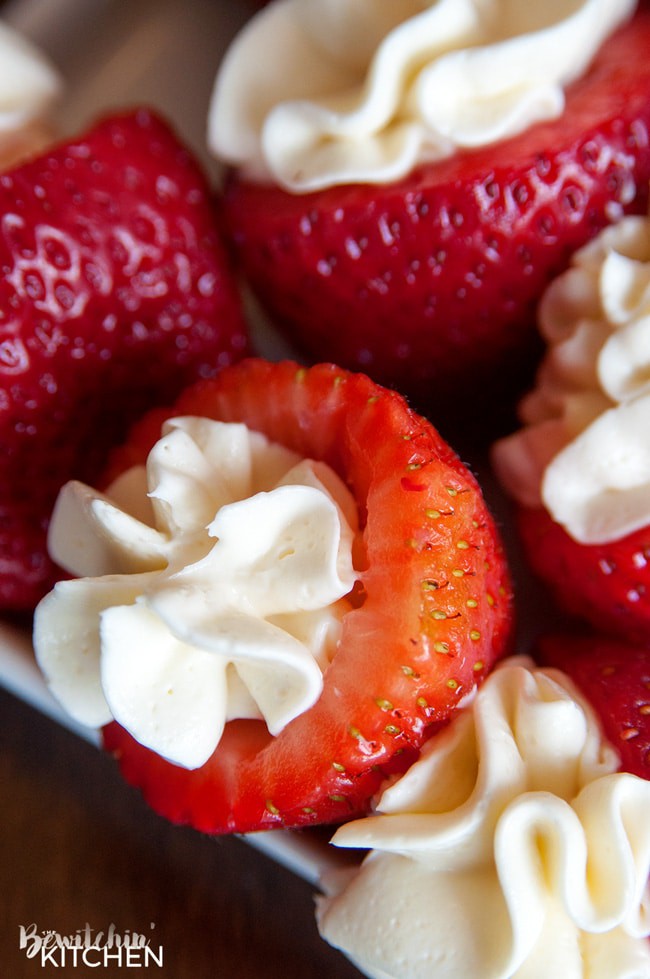 I used 1 tsp of rum extract, but if you want to have this recipe bold with flavor – go for two. I knew my son wouldn't eat it with that much so I played it safe.
If you're like me and like watching recipe videos, I created a video on how I put together this recipe for rum cheesecake stuffed strawberries.
Rum Cheesecake Stuffed Strawberries
When I think of rum cheesecake stuffed strawberries, my first thought is a summer dessert – it's the strawberry. Now that summer is over, I know that this will work well for after school snacks and holiday parties (yeah, I went there – sorry). This is such a versatile party dessert recipe…or a Netflix night recipe.
Rum Cheesecake Stuffed Strawberries
Servings 24 strawberries
Ingredients
1 lb strawberries 22-24
1 cup cream cheese
¼ cup powdered sugar
1 tsp rum extract
1 handful Milk Chocolate Pretzels
Instructions
Cut the tops off the strawberries and hollow them out with a paring knife.

In a medium bowl, beat the cream cheese, sugar, and rum extract. Whip the mixture for 2-3 minutes.

Add the cheesecake mixture into a piping bag (or a resealable bag like I did) and pipe into the hollowed out strawberry.

Crush the milk chocolate pretzels in a resealable bag and sprinkle over top of the rum cheesecake mixture.
Follow On Pinterest
Follow @bewitchinkitchen On Pinterest for more delicious recipes!
If you like this recipe for rum cheesecake stuffed strawberries, please share with your friends.

FREE Recipe Binder
Are you constantly wondering what's for dinner?
When I don't meal plan I feel behind, and we usually end up ordering take out. This recipe binder will keep you organized and make life a little bit easier.