Easy Apple Turnovers (Just 2 Ingredients)
This is the easiest recipe ever for apple turnovers. Seriously you guys, this recipe calls for just two ingredients. You're going to love me for this.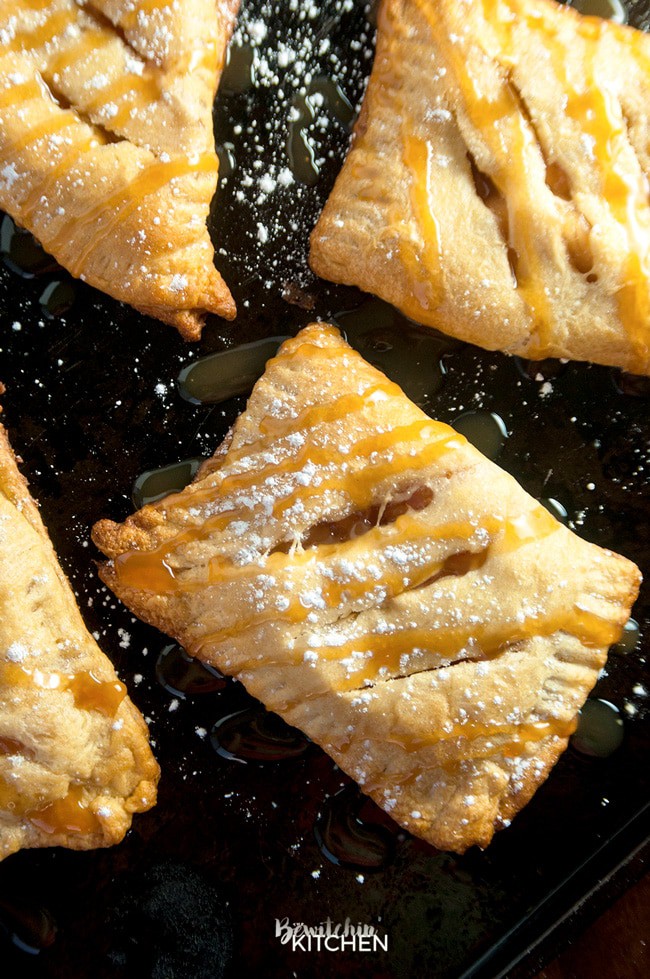 Easy Apple Turnovers
Disclosure: This post contains affiliate links for your convenience.
This recipe (can I even call it that with how easy it is?) came to light last minute. I was looking for pumpkin pie filling for a future recipe and saw the apple pie filling next to it. I was already planning to make Strawberry Rhubarb Cream Cheese Turnovers, so I decided to do one for apple pie as well.
This recipe makes four apple turnovers. You can either make then into triangles, by separating and stacking the crescent rolls, or into larger squared (by pinch the middle together to form one square.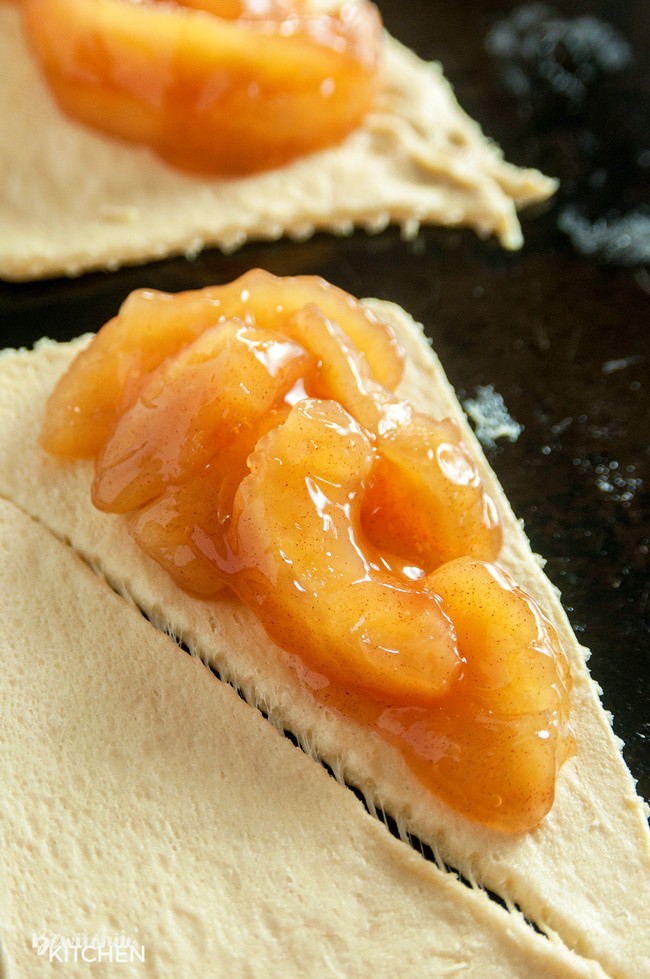 Spoon the apple pie filling onto the dough, and seal the edges with a fork.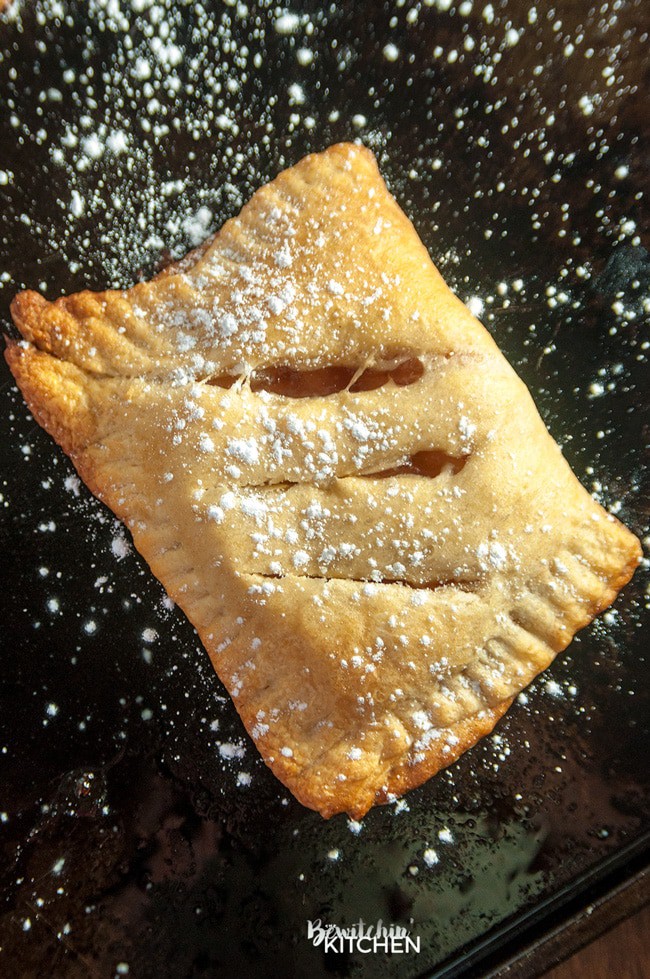 That's it, seriously. That's all you have to do to have a quick and easy apple turnovers for dessert.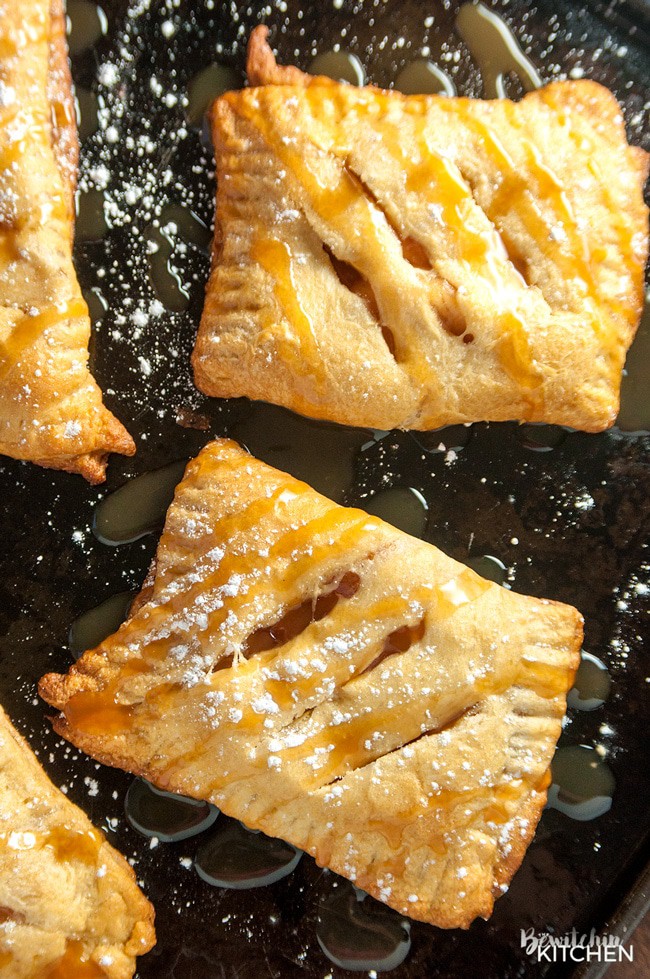 If you're feeling crazing, you can bust out the caramel syrup and turn the apple turnovers into caramel apple turnovers. So much yum!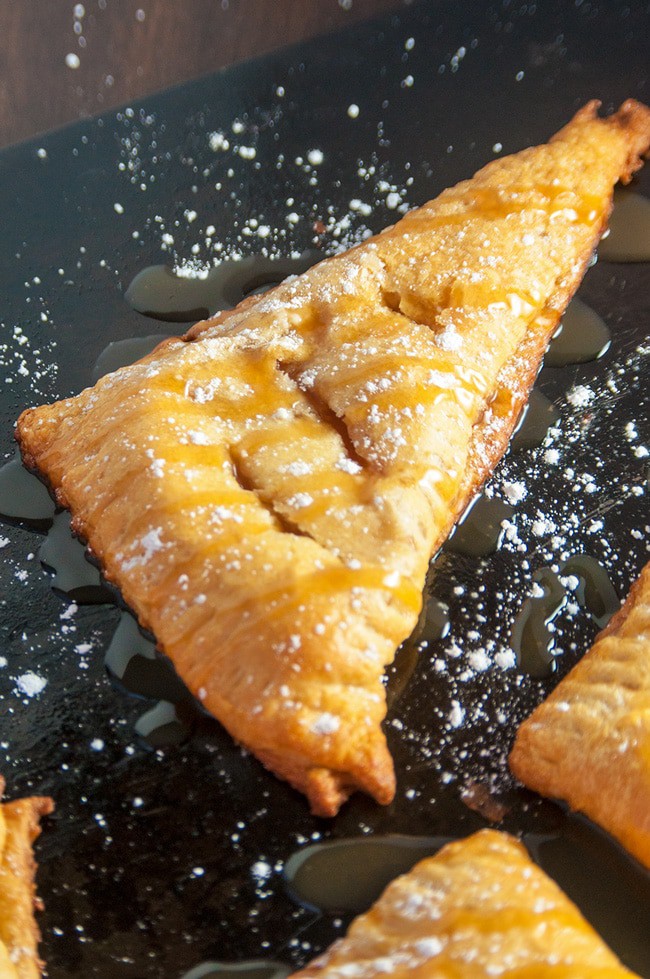 …and just for fun, I made a triangle apple turnover to show you guys what it would look like. I found that this shape held less apple pie filling, so I only made one. FYI – there will be extra apple pie filling, try not to eat it out of the can.
Apple Turnovers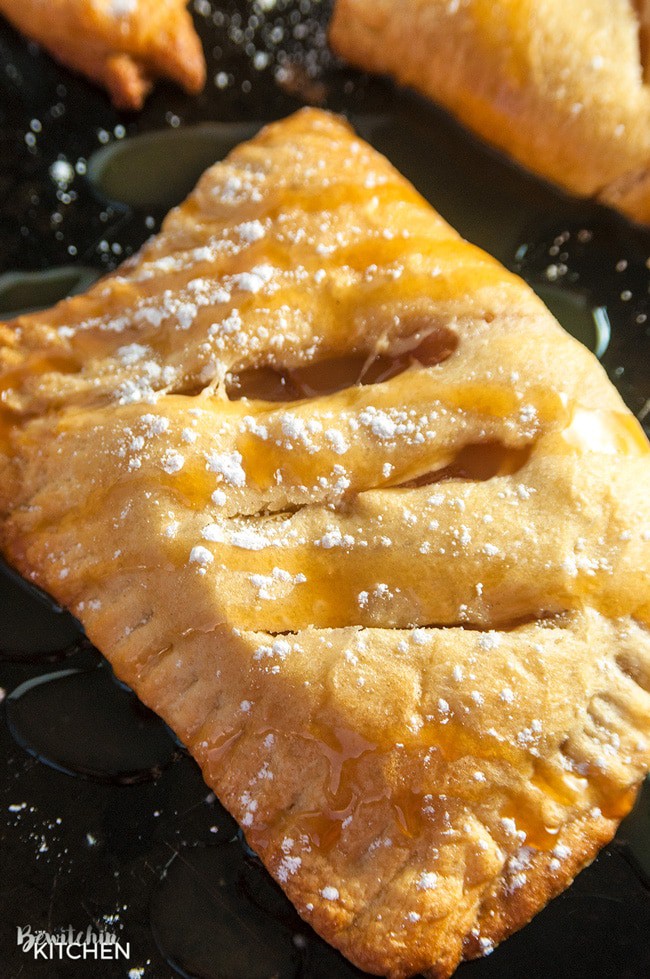 Caramel Apple Turnovers – this is the easiest recipe ever! Two ingredients for apple hand pies and three to add the caramel. Gotta love easy dessert recipes! If you like this recipe then you will love my recipe for Apple Praline Pie.
Supplies:
Easy Apple Turnovers
This is the easiest apple turnover recipe ever! Two ingredients for apple hand pies and three to add the caramel.
Servings 4 turnovers
Calories 348kcal
Ingredients
1 can Pillsbury Crescent Rolls
1 can apple pie filling or homemade apple pie filling if you're fancy - just make sure it's cooked
Optional: caramel to drizzle
Instructions
Pre-heat oven to 375 F

Roll out the crescent rolls flat and separate into the four squares. Push the seams together so there is no separation in the square (or separate them to make triangle apple turnovers).

Spoon the apple pie filling onto one side of the turnover.

Using a fork, press the edges together.

Place the apple turnovers on a greased baking sheet (or a sheet lined with parchment) and bake for 18-20 minutes, or until brown.

Let cool.

Optional: drizzle with caramel syrup
Nutrition
Serving: 1g | Calories: 348kcal | Carbohydrates: 62g | Protein: 4g | Fat: 10g | Saturated Fat: 4g | Sodium: 489mg | Potassium: 66mg | Fiber: 1g | Sugar: 26g | Vitamin A: 35IU | Vitamin C: 2.5mg | Calcium: 6mg | Iron: 1.2mg
Follow On Pinterest
Follow @bewitchinkitchen On Pinterest for more delicious recipes!
So that's it? Isn't that super duper easy? (Did I just say super duper,  okay it's bedtime enough computer for me.)
What's your favorite easy dessert recipe?
You can find more caramel recipes here.
If you like this recipe, then please share it with your friends. The perfect image for Pinterest is below.