Savory Almond Mix
This recipe for Savory Almond Mix is sponsored by my friends over at Windsor Salt. All opinions are my own.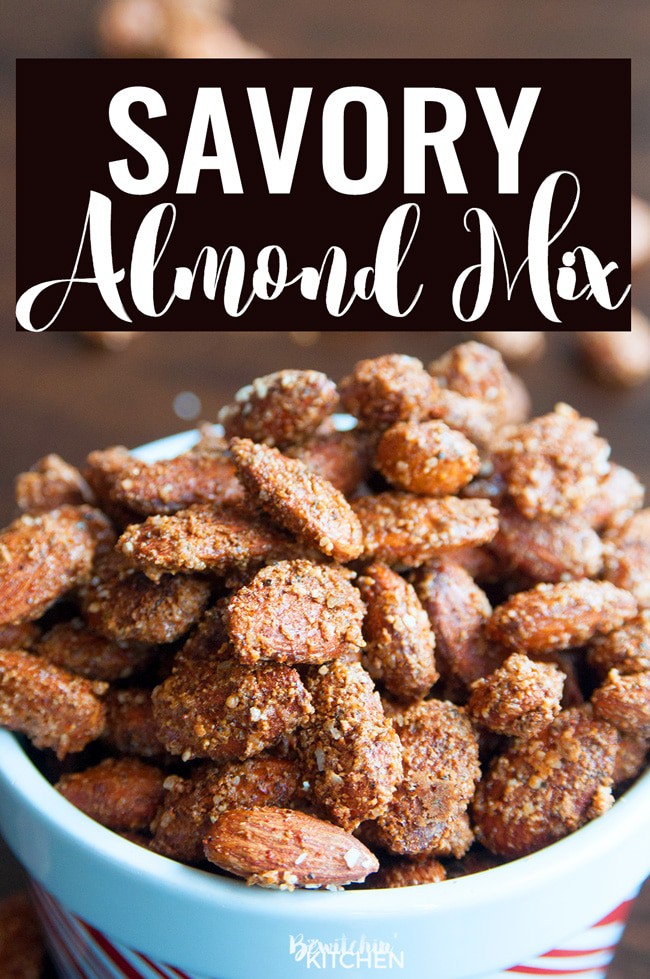 I love nighttime, more specifically my little guy's bedtime. That's when my husband and I enjoy our favorite shows and enjoy a little snack. Today I'm sharing Windsor Salt's recipe for a savory almond mix. It's perfect night time snacking, would go great on an appetizer table at parties or the coffee table for game day parties.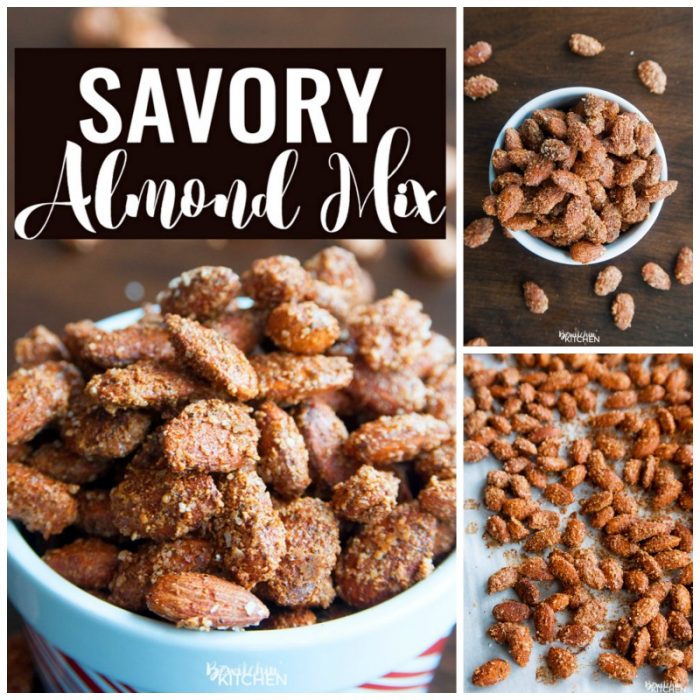 Yesterday I posted a Sweet and Smoky Rib Rub, and in that recipe, I explained why I like kosher salt. Today I'm sharing another recipe using Windsor Salt's Coarse Kosher salt, but this time, it's a Savory Almond Mix.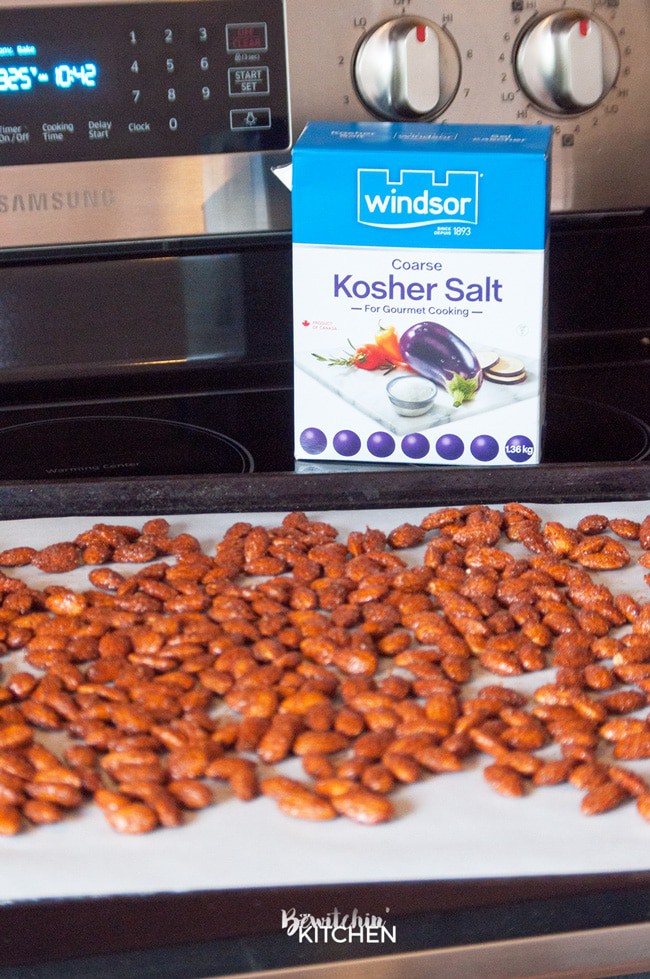 I also shared that Windsor Salt has been a part of my pantry for years, and a part of my family's pantry for as long as I have known. The quality from Windsor is still the same, but they've undergone a makeover and have emerged with a fresh new look. Windsor Salt now has a modern look with fresh fonts, clean lines, and light colors. They kept the classic castle logo but are sporting a new premium look with an accent under their name.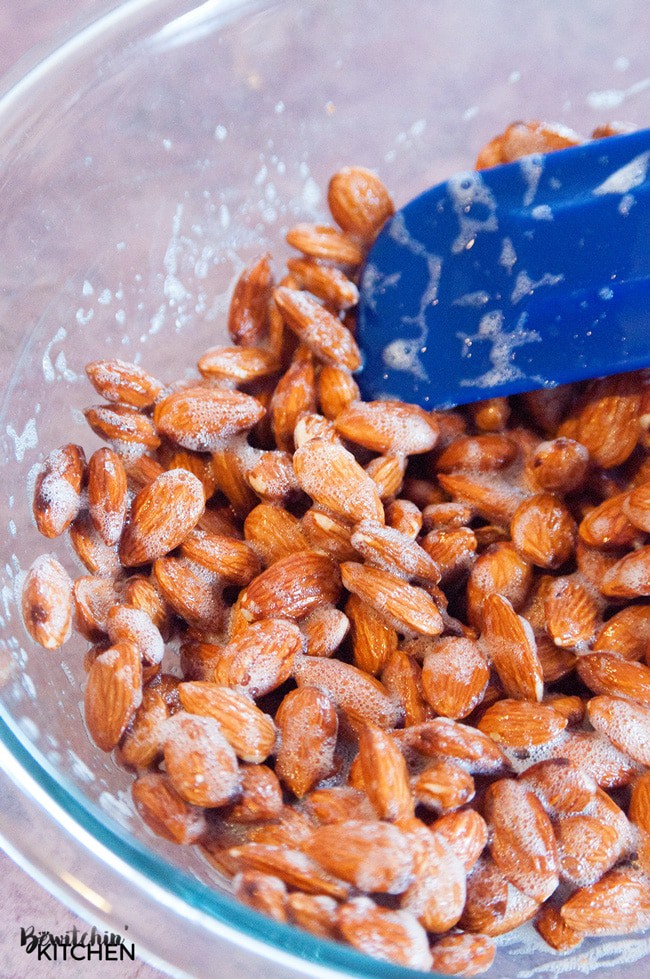 I love how this recipe uses egg whites and water to make the seasoning stick. I would have never of thought and used oil, this is a lighter option. I used 2 tbsps of liquid egg whites, which is equal to one egg white.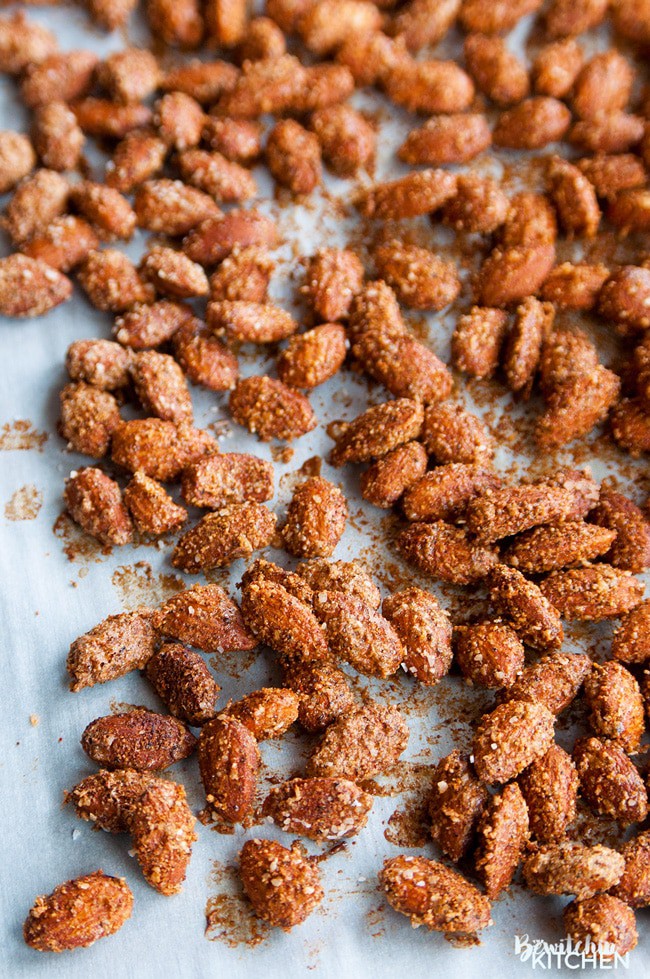 Savory Almond Mix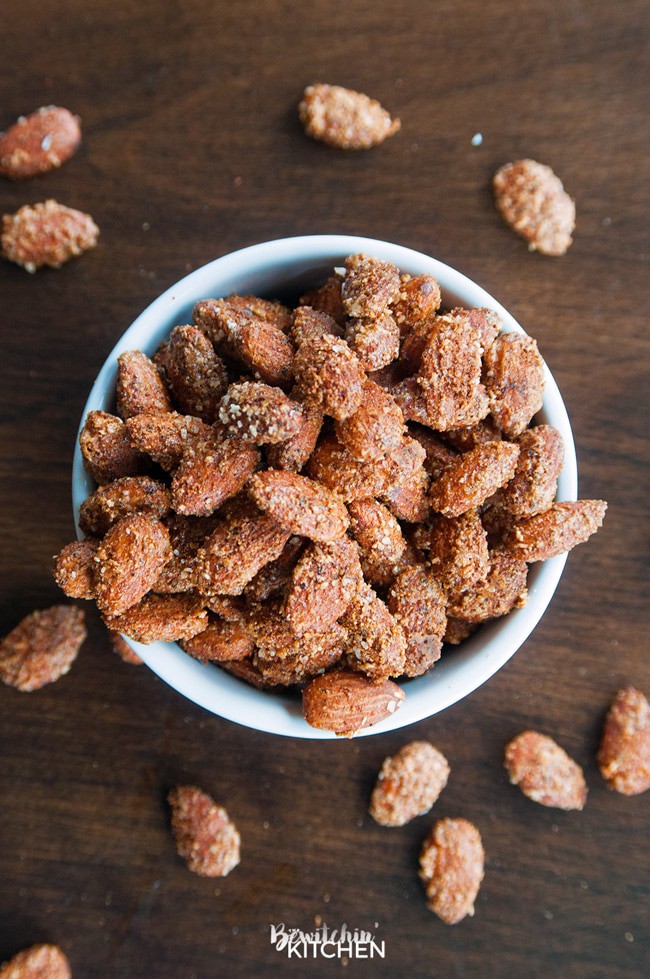 The Windsor Salt recipe page has the recipe you're looking for. Whether it's a delicious dessert like a blueberry caramel salt tart or the perfect roast recipe, they have you covered. I decided to choose their Savory Almond Mix recipe (Crunchy Nut Medley) to make and share with you.
Savory Almond Mix
This recipe is from Windsor Salt's website and makes a tasty party snack.

Servings 3 cups

Calories 903kcal
Ingredients
2 tbsps liquid egg whites
1 tbsp water
3 cups unsalted whole almonds
1/4 cup sugar
2 tsps chili powder
1 tsp cumin
1 tsp garlic powder
1/2 tsp cayenne powder
1/2 tsp black pepper
2 tsps Windsor Salt Coarse Kosher Salt
Instructions
Preheat oven to 325F.

Line a baking sheet with parchment paper.

In a large bowl, whisk the liquid egg white with the water until foamy. Add the almonds, coat and drain.

In a small bowl combine the sugar and spices (not the salt). Toss over the almonds and coat evenly.

Transfer the nuts to the baking sheet and sprinkle with the 2 tsps of kosher salt.

Bake 20 minutes, stirring every 5 minutes. Cool to room temperature.

Store in an airtight container.
Nutrition
Serving: 0.25cup | Calories: 903kcal | Carbohydrates: 49g | Protein: 31g | Fat: 71g | Saturated Fat: 5g | Sodium: 1595mg | Potassium: 1058mg | Fiber: 18g | Sugar: 22g | Vitamin A: 605IU | Calcium: 388mg | Iron: 6.2mg

Follow On Pinterest Follow @bewitchinkitchen On Pinterest for more delicious recipes!
What's your favorite snack recipe?
If you like this recipe, please share it with your friends.