Slow Cooker Fajita Chicken Hashbrowns
What I love most about this recipe for Slow Cooker Fajita Chicken Hashbrowns is that it's delicious both as a breakfast or dinner! Win win!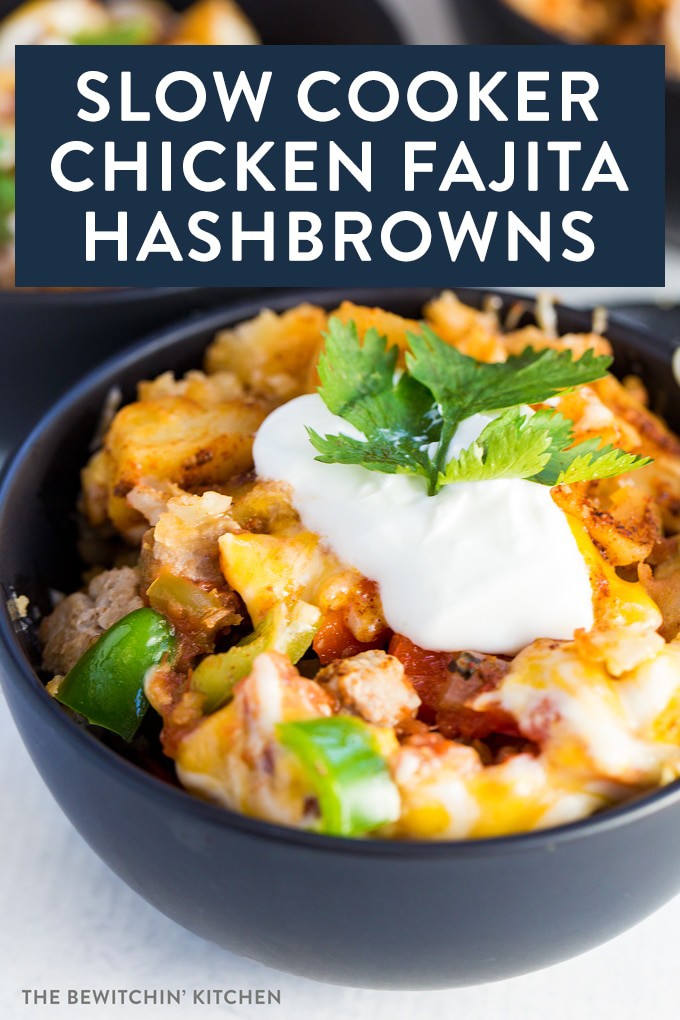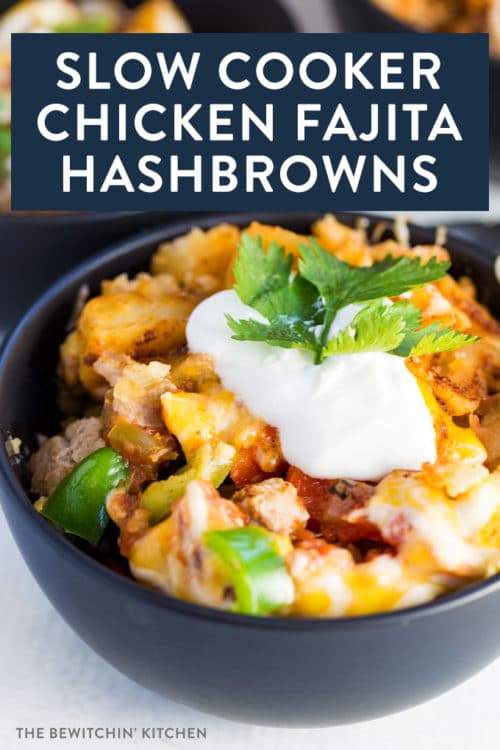 Slow Cooker Fajita Chicken Hashbrowns
Disclosure: I am participating in the Chicken Farmers of Canada campaign managed by SJ Consulting. I received compensation in exchange for my participation in this campaign. The opinions on this blog are my own.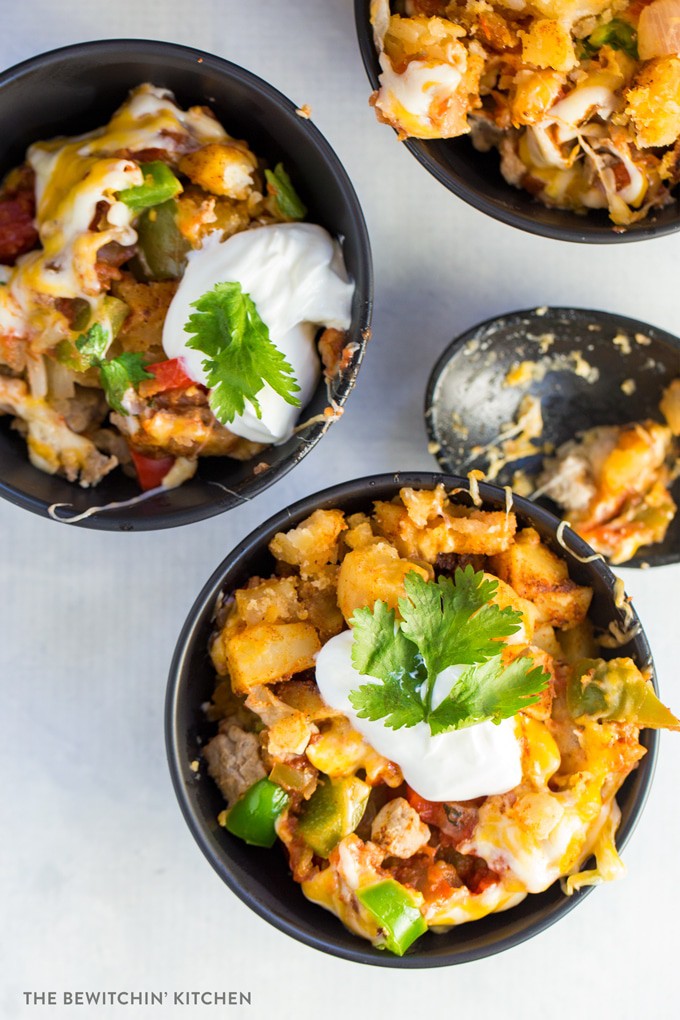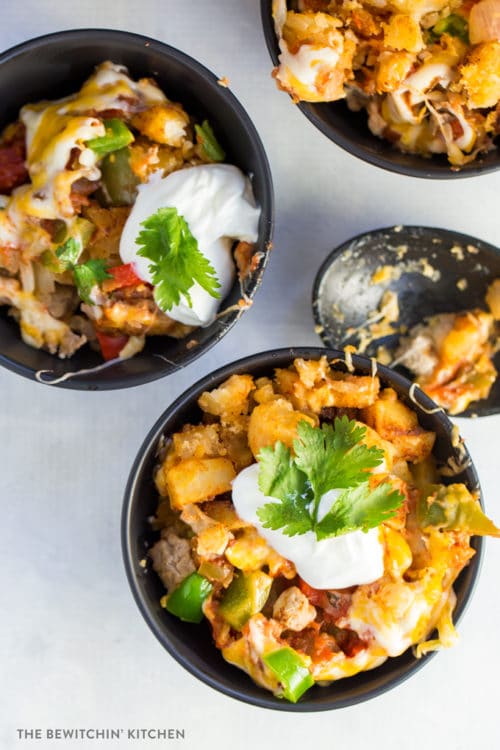 Can I be frank? I don't like cooking chicken in the slow cooker.
I love my slow cooker, but chicken isn't my favorite thing to cook with it. So when Chicken Farmer's sent me this months' challenge to create a chicken recipe using everyone's favorite appliance I was nervous. Yes, I've had success in the past with slow cooker honey sriracha chicken spring rolls and slow cooker chicken tacos but I was a little unsure.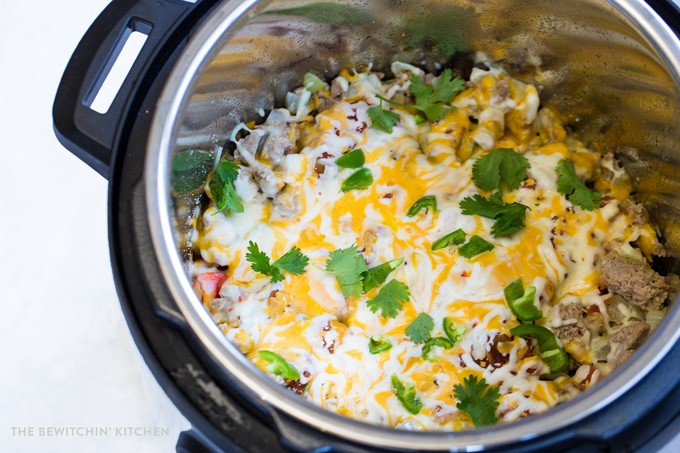 I decided that I was going to use ground chicken for this recipe, as I know that I like the texture of that in the slow cooker and that it was a safe bet.
As always, I use chicken raised by Chicken Farmers of Canada. Not only are the chickens raise to national set standards for food safety and animal care but Canadian chicken is also grain free, hormone free, and steroid free.
I put together this fajita chicken hashbrown with the intention of an easy dinner recipe, but this is really yummy for breakfast too.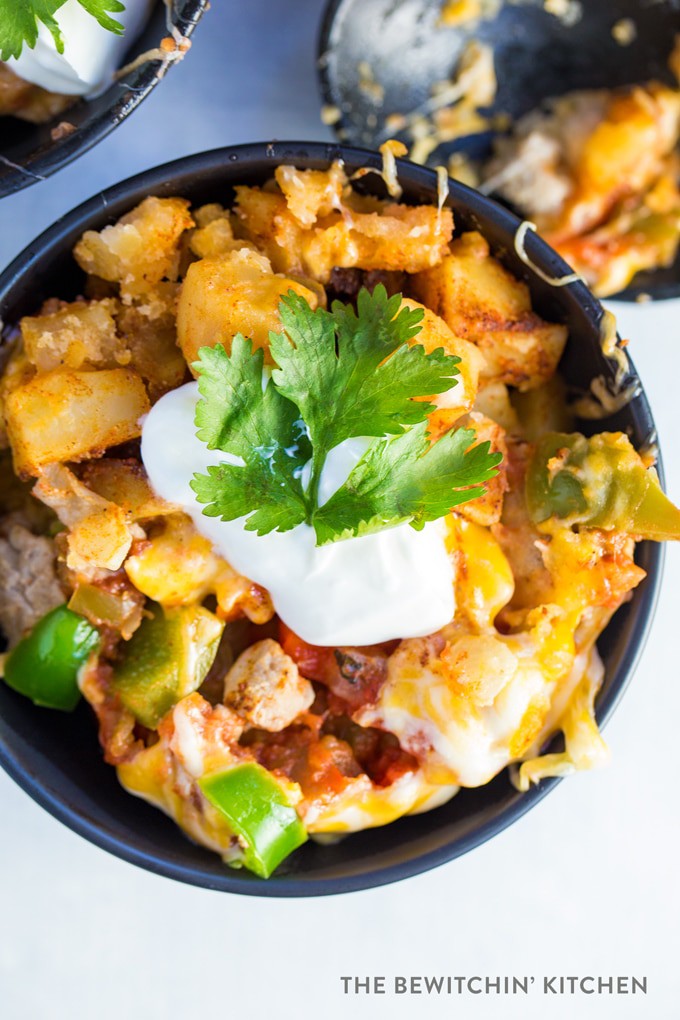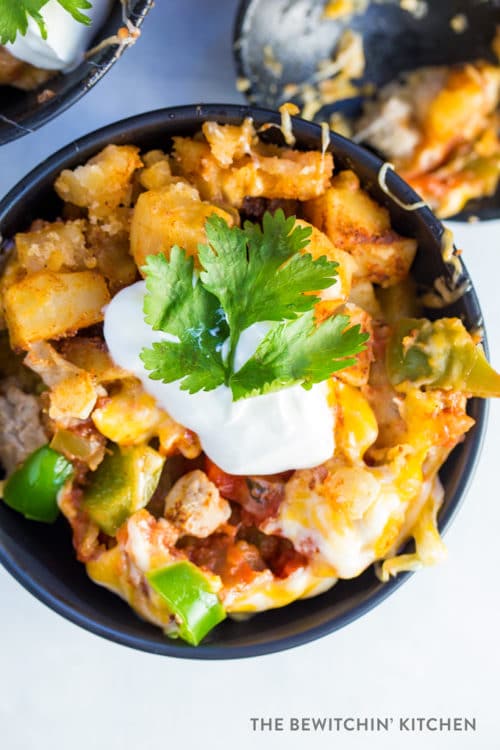 My son recently started hockey and (like most extra circulars) it's at a really inconvenient time: not quite dinner time but by the time it's over my family is starving and ready to grasp for anything within arms reach when we get home.
Two nights a week we have the perfect opportunity to enjoy a slow cooker meal, I'll have lots of practice to perfect Crockpot dinners, that's for sure.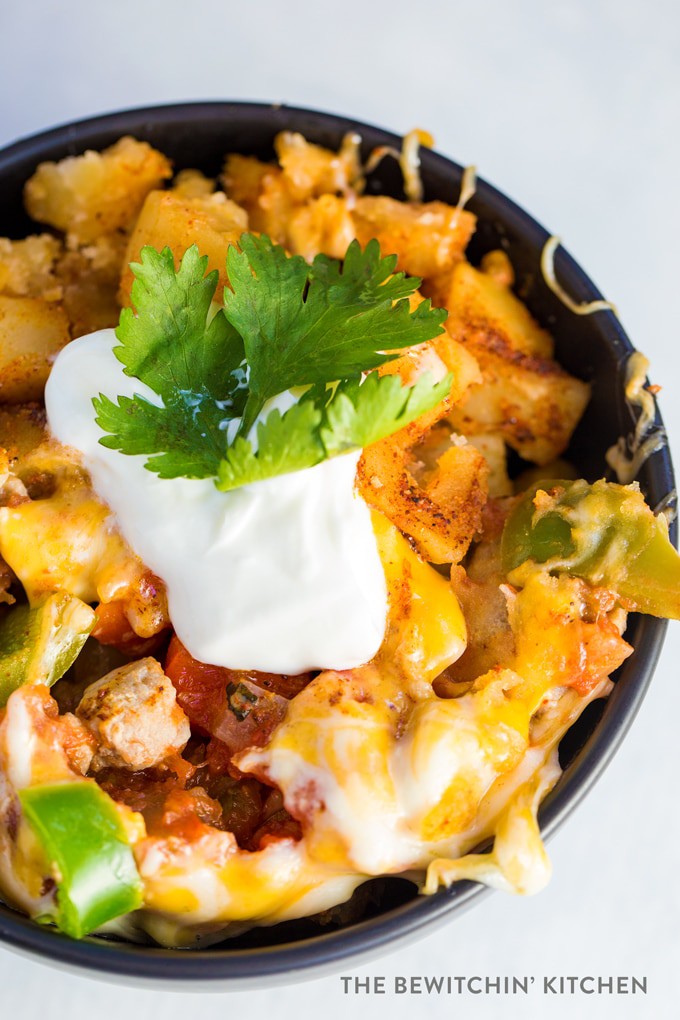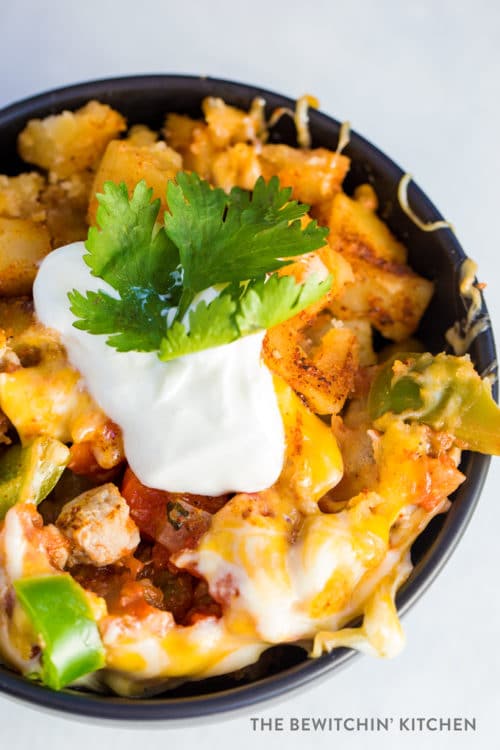 Fajita Chicken Hashbrowns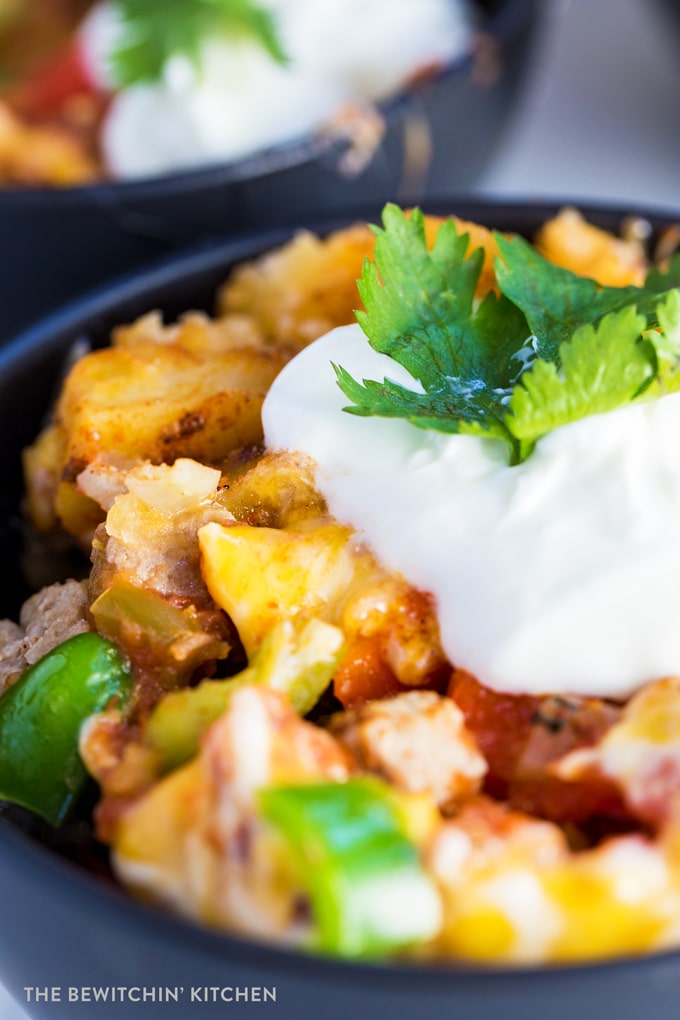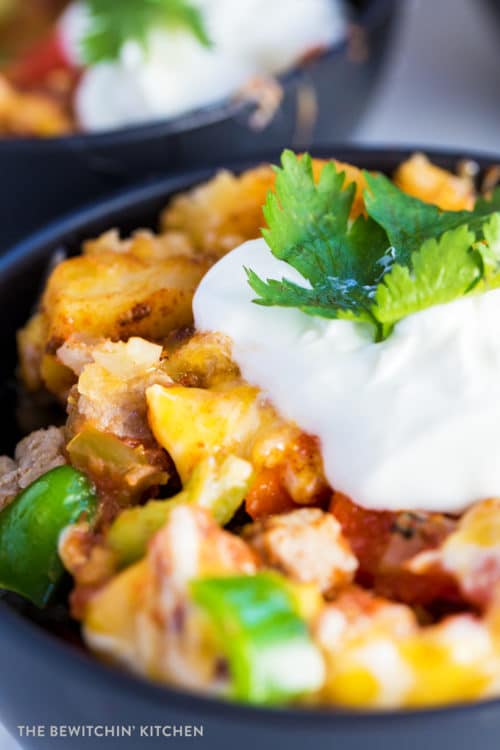 Delicious and easy Slow cooker fajita chicken hashbrowns. This hearty and healthy breakfast recipe can be made in either the Crockpot or an Instant Pot. Frozen hashbrowns, ground chicken, and cheese also make this a yummy idea for dinner after a long day at work, hockey practice, and gymnastics.
Fajita Chicken Hashbrowns
A fun and flavourful Crockpot breakfast recipe with ground chicken, hashbrowns, green peppers, and homemade fajita mix.
Servings 6 servings
Calories 337kcal
Ingredients
1 onion
1 green pepper diced
1 red pepper diced
1 lb ground chicken
1 bag frozen diced hashbrowns
1 tbsp chili powder
1 tsp cumin
1 tsp paprika
1 tsp garlic powder
1/4 cup chicken broth
1 cup salsa
2 cups tex mex cheese
1/2 jalapeno diced
Optional: cilantro and plain greek yogurt for garnish
Instructions
In a large skillet, over medium heat, scramble fry the ground chicken and onion. Set aside when cooked through.

Spray the slow cooker with oil and add hash browns, the spices, bell peppers, cooked chicken, and salsa.

Top with cheese, jalapeno, and (optional) cilantro.

Cover and cook on low for 4 hours, or high for 2 hours.

Serve with optional greek yogurt, more salsa, and cilantro.
Nutrition
Serving: 1g | Calories: 337kcal | Carbohydrates: 20.3g | Protein: 28.6g | Fat: 15.8g | Saturated Fat: 7.7g | Cholesterol: 92.4mg | Sodium: 729.3mg | Fiber: 3.8g | Sugar: 4.7g
Follow On Pinterest
Follow @bewitchinkitchen On Pinterest for more delicious recipes!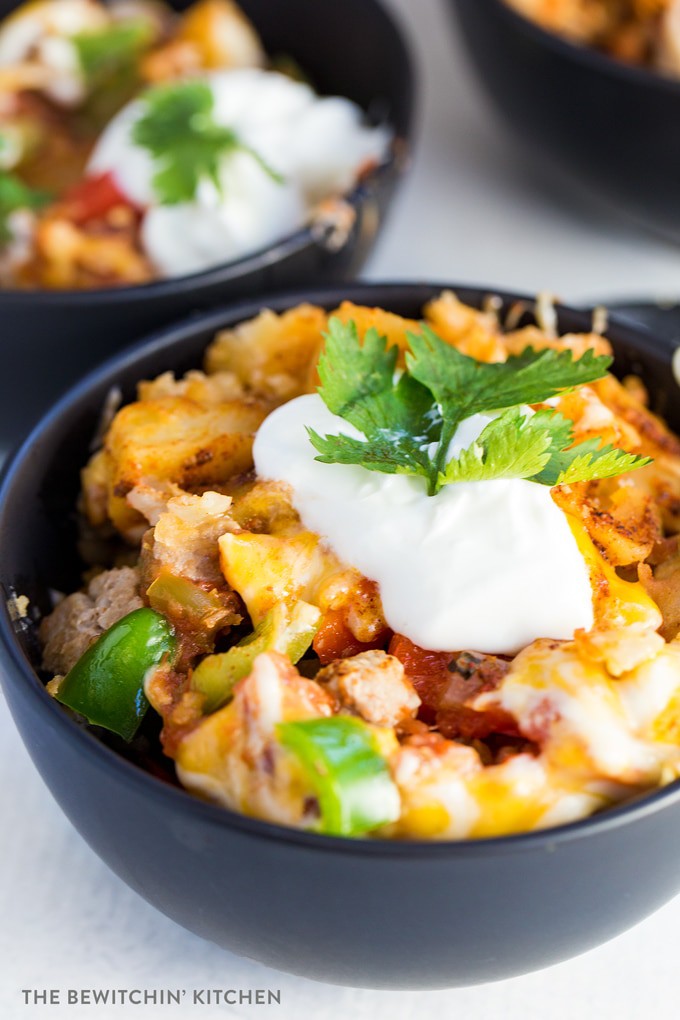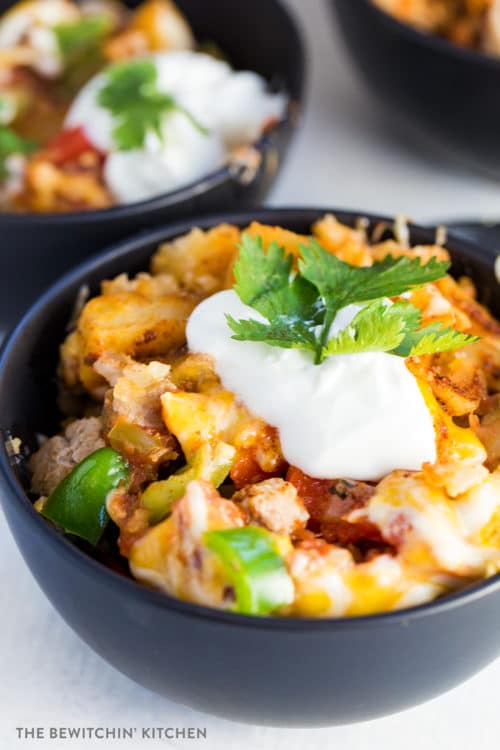 Head to Chicken.ca and search for their recipes. Regardless of your dietary needs or what you're craving, you can search the site based on what you're looking for. Check out and follow the Chicken Farmers of Canada on the following social profiles: Facebook, Twitter, Instagram and Pinterest.
Have you ever made breakfast in a slow cooker before?