12 Best Things To Do In Key West
Looking for the best things to do in Key West, Florida? You've come to the right place! I love this amazing little city in southern Florida, and I know you will too once you've tried all of the unique things to do in Key West!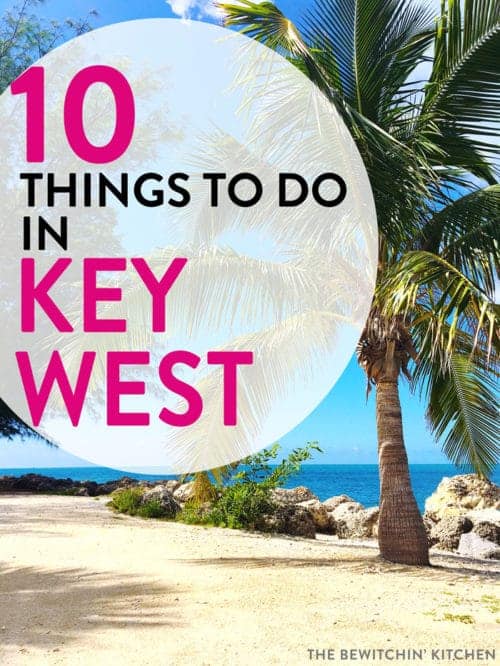 While I've only been to Key West twice — once on a Carnival Cruise and then again for a media trip — I absolutely adore this little city by the sea. It's most famous for being the southernmost city in the continental United States. It's also known for its beautiful sandy beaches and delicious key lime pie.
I'd love to eventually buy a condo down there, and believe me, I dream about it often! In the meantime, you'll find me scouring the internet to find the best things to do in Key West. I've visited most of the places on this list, and they've made for some wonderful Key West adventures. My family and I can't wait for our next trip!
If you're planning a trip, this list of Key West beaches and other unique things to do in Key West is a great jumping-off point for you to make some memories of your own.
Key West Adventures to Try on Your Next Trip
1. Sunset Celebration at Mallory Square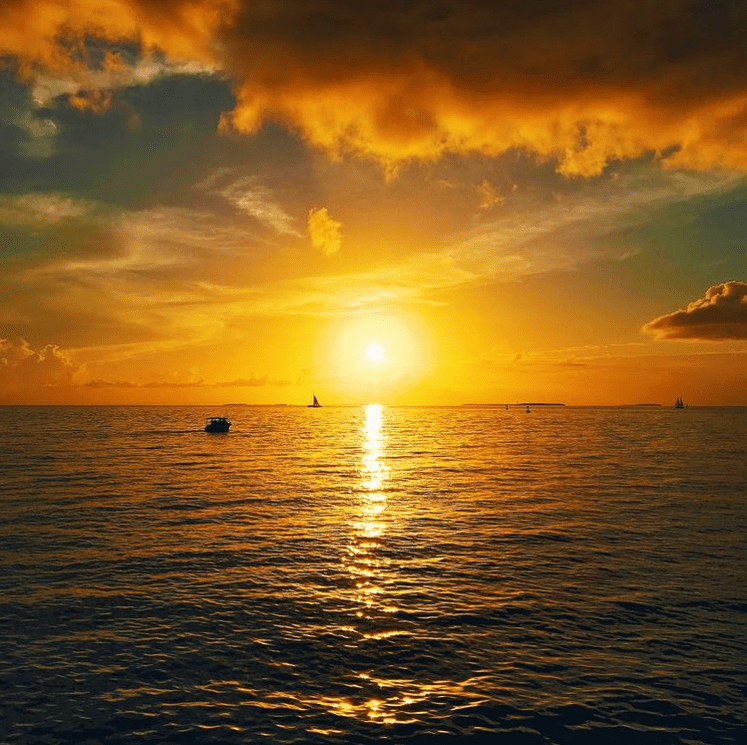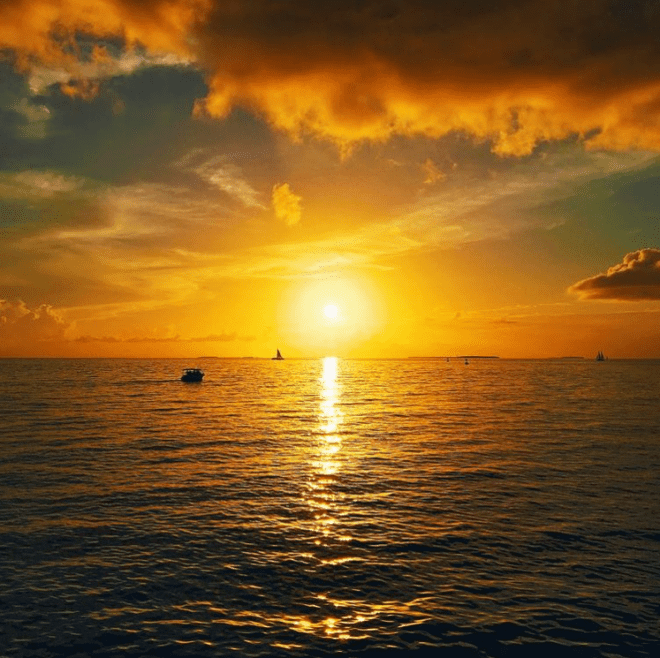 Sunset Celebration is an incredible Key West must see. It's held every night at — you guessed it — sunset. Local vendors, artists, margarita makers, and performers come out to entertain you while you shop and enjoy one of the most incredible sunsets you'll ever see.
2. The Hemingway House and Museum
If you like literature, cats, and old homes that tell a story, head to The Hemingway House! The famous American writer Ernest Hemingway lived there in the 1930s, and the home was converted into a museum in the '60s. You'll learn about the history of the house, plus the history of the Hemingway family, as you tour the many rooms. I personally fell in love with all of the stories about cats — and the kitties that roam the property. There are a whopping 40-50 polydactyl (six-toed) cats that live there today, making it one of the most unique things to do in Key West.
3. Soak Up the Sun at Key West Beaches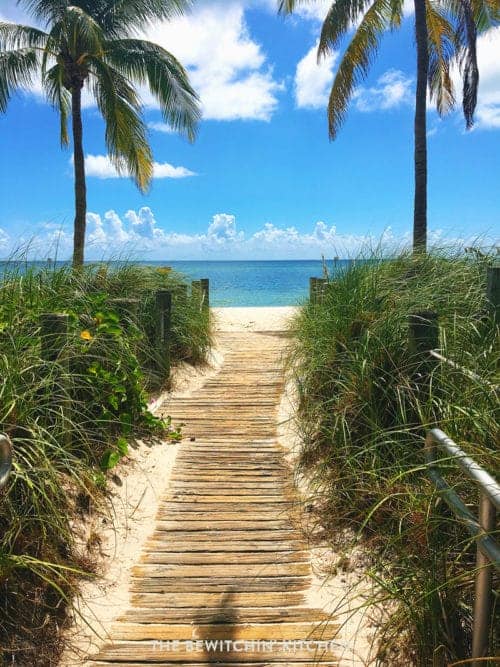 I visited a few Key West beaches both times I was there, but the places that stuck out to me (one year later!) are Smathers Beach and the beach at Fort Zachary.
They both feature powdery white sand and breathtaking views. Spending the day at either one of them is truly one of the best things to do in Key West!
4. Go Parasailing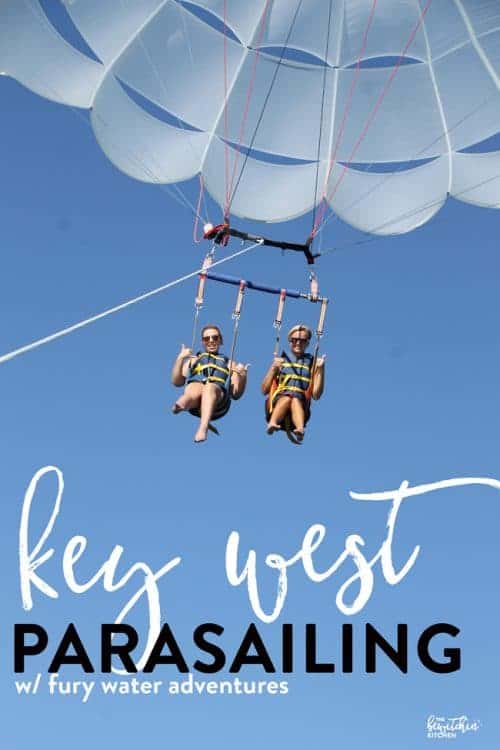 Anyone who knows me, knows I'm terrified of heights. But, during my last visit to Key West, I faced my fears! I ended up going with Fury Water Adventures, and I'm so glad that I did. I met a fun group of people, and the guides were great.
If you're interested, you can read more about my experience here. Add it to your list of Key West adventures to try!
5. Haunted Tours
Key West is also known for its spooky history. There are several tours and haunted walks that you can go on to get a taste of it yourself.
I haven't done one myself (I'm a scaredy cat!), but I've been told that Robert the Doll is a Key West must see. I spoke with someone who saw it — she had some interesting personal stories about her misfortune after visiting the doll and not asking for permission to take his photo. It was certainly spooky, so I'll let you do your own research. I get creeped out just thinking about it!
6. Eat Key Lime Pie
I had my first slice of key lime pie at Kermit's in Key West, and that's all it took. I was instantly hooked! I already mentioned that Key West is famous for key lime pie, making it another Key West must see — or should I say, must try! Kermit's is one option, and I've been told that Blue Heaven is also incredible.
And if you want to make some yourself once you get home, here's the best key lime pie recipe ever.
7. Rent a Golf Cart & Tour Around
I rented a golf cart with my friends Julie, Stacey, and Jody, and we had a blast! It was so much fun to scoot around the city — it was one of my favorite Key West adventures that we shared. Did we get lost a bunch of times? You bet. Was it worth the laughs and memories? Absolutely!
8. Go Jet Skiing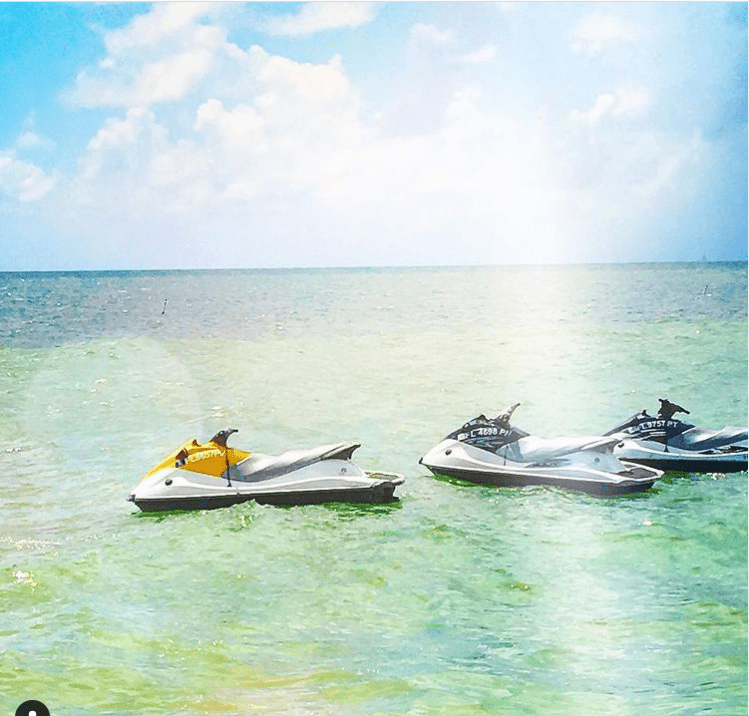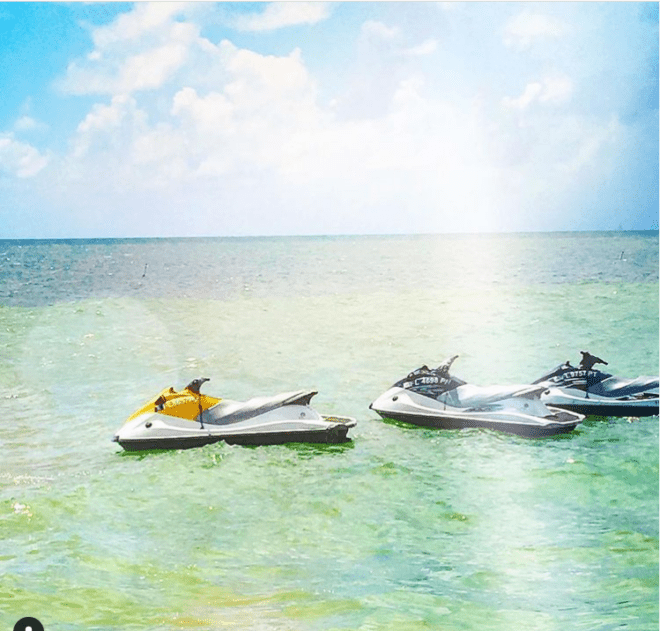 This was so much fun! We decided to do a Waverunner tour with Barefoot Billy's and had the time of our lives. We rode the waves, saw fish jumping around, spent time on the calm and serene Key West beaches on the Gulf of Mexico side, and played in the shallow water. I have tons of video footage that I haven't put together yet — yes, I'm a procrastinator — but I'll get to it eventually!
Keep in mind that if you were born in 1988 and on, you have to do a quick licensing exam first that's required by the state of Florida. Don't worry, it's super easy. If I can pass it, anyone can!
9. Night Kayaking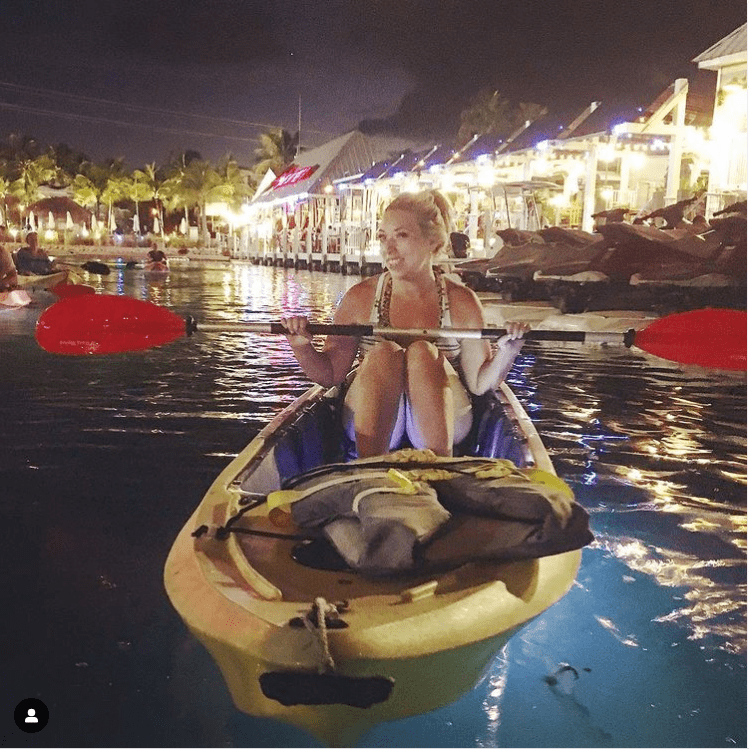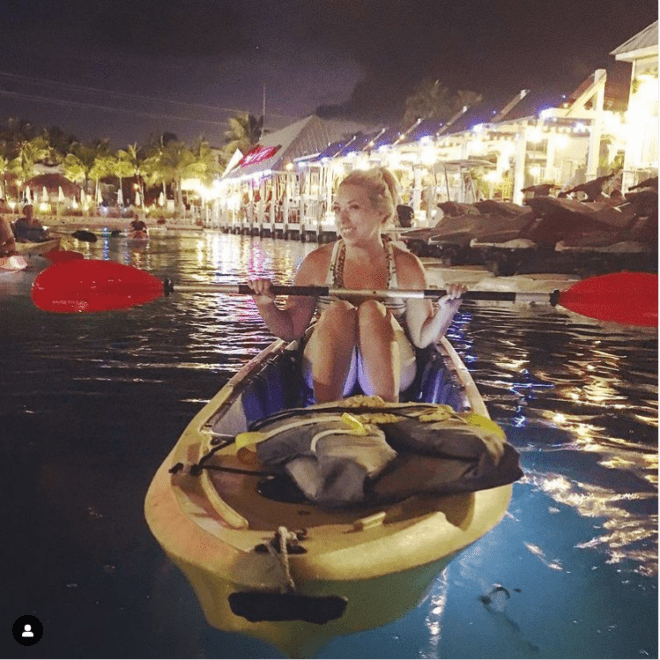 The night kayak tour with Key West Paddle is 100% one of the best things to do in Key West. It was such an incredible experience, and a great arm work out too! The kayaks are glass-bottomed and illuminated so that you can see underwater. Plus, the tour guides share their wealth of knowledge about the ecosystems and the species that live there as you go along.
It's totally awe-inspiring! Sadly, my phone died within the first five minutes, so I didn't get footage.
TBK's Pro Tip:
Eat at The Stoned Crab before (or after) your night paddle. The food there is so delicious, and it's a really cool place! It's a restaurant that's almost totally zero waste: leftover food goes to the nurse sharks that you can watch off the patio. Such a cool eating experience too!
10. Visit The Southernmost Point
Another Key West must see! You simply have to get a photo at the southernmost point of the continental United States. Our tour guide said that we were actually closer to Cuba than the nearest Walmart at that point — #funfact!
Ironically enough, I completely forgot to snap a photo when we went!
11. Conch Tour Train
When my family and I were in Key West for our cruise, we made a point to hop on board the Conch Tour Train. It's often seen on lists of the best things to do in Key West, for good reason! It's a great way to explore the city in a short amount of time.
12. Key West Aquarium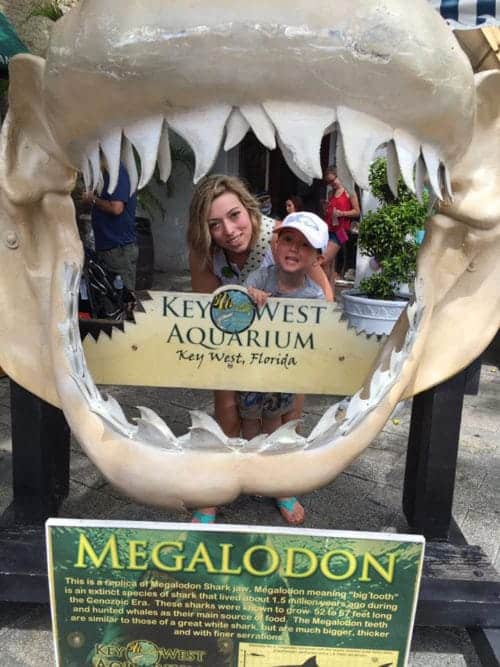 We also made sure to visit the Key West Aquarium! It's a smaller aquarium and it doesn't take too long to walk through, but it's a fun Key West must see if you have little ones with you.
Unique Things to do in Key West, Honorable Mentions:
Truman Little White House: We didn't spend too much time here, and it wasn't my favorite thing to see, but I'm sure history buffs will love it.
Key West Butterfly and Nature Conservatory: Another one of the most unique things to do in Key West, this one is on my list for next time — I know my kids would have a blast.
Key West Lighthouse: This is another one for all of my history buffs. Visit the small museum and then climb to the top for some breathtaking views!
What's your favorite Key West Must See? Let me know in the comments!