Tropical Power Smoothie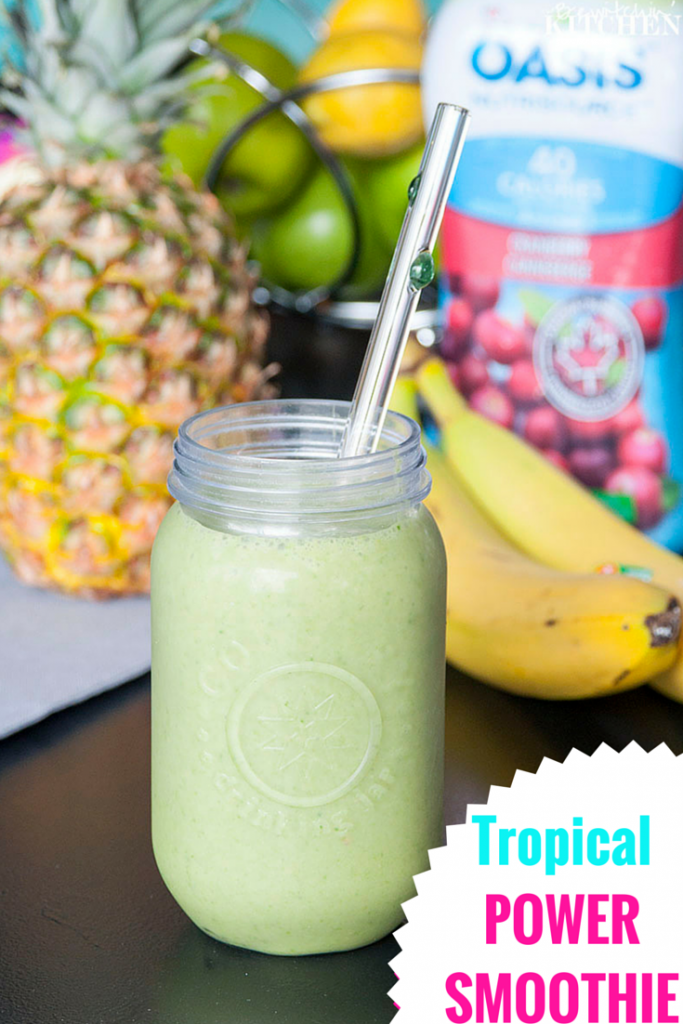 Don't let the green fool you. This Tropical Power Smoothie is pure summer in a glass, and no I'm not talking grass clippings.
So why the title "power smoothie"? Well, it's full of antioxidants, natural anti inflammatories and it tastes awesome, you can't beat that! There's also protein and a whole swack of vitamins to keep you full and energized to get you through your day.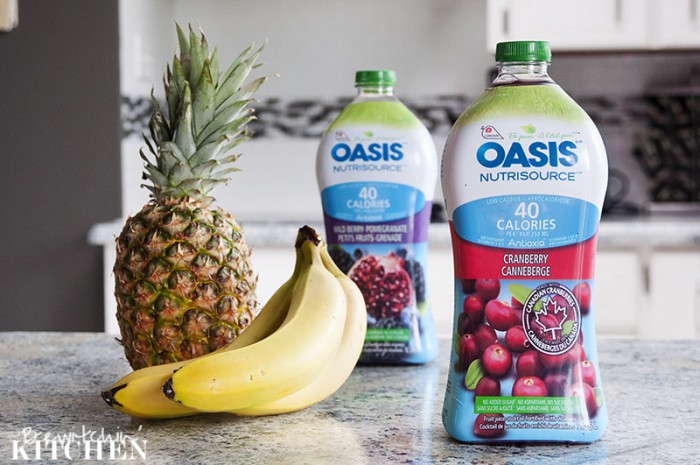 I'm going to lay it out on the table here: I'm not a juice fan. Rarely do I buy it. I don't want added refined sugar, or sucralose. So when I was first introduced to Oasis Nutrisource I was hesitant.
When I found out there was no added sugar, no sucralose and no aspartame I was relieved. To keep the calories low (40 calories per 250ml serving) it's sweetened with stevia – which I love. I'm a huge fan of stevia.
This juice tastes great, it's something that I will buy over the summer for mocktails, cocktails and a healthier alternative to popsicles.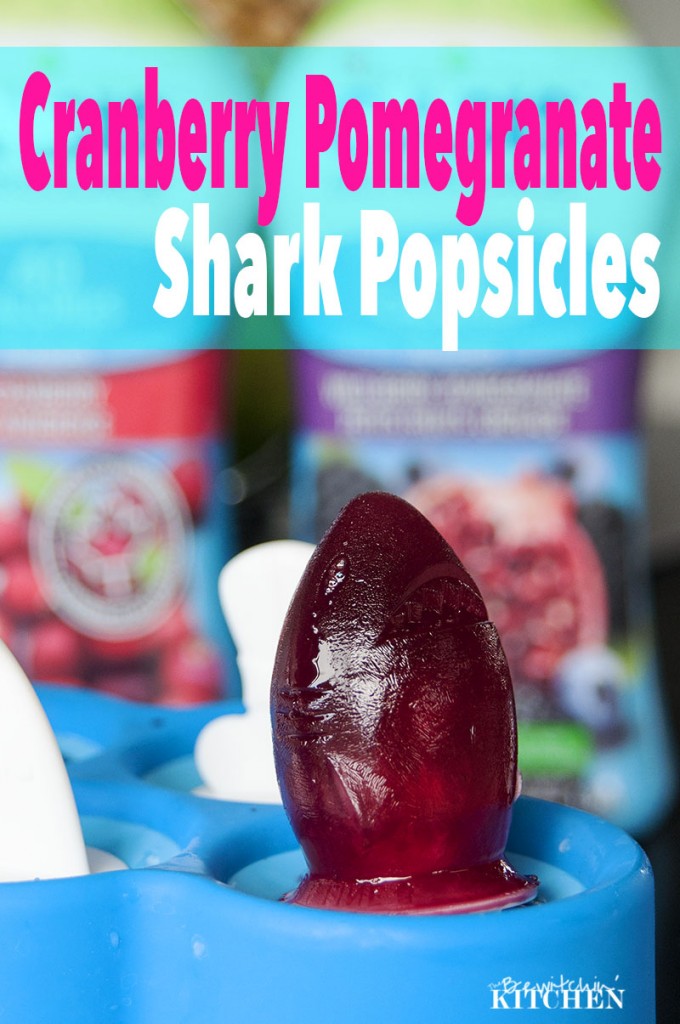 Above are the Cranberry Pomegranate Shark Popsicles I made my son, they're a 50/50 mix of Oasis Nutrisource Cranberry & Wild Berry Pomegranate. They taste awesome, and I know I will be making many more of these this summer (I may even buy my own molds and add some coconut rum… or Vodka if I'm feeling dangerous). If you're curious as to where I got the molds you can find them at both Amazon.com and Amazon.ca.
Let me tell you something else: Oasis Nutrisource makes a killer power smoothie.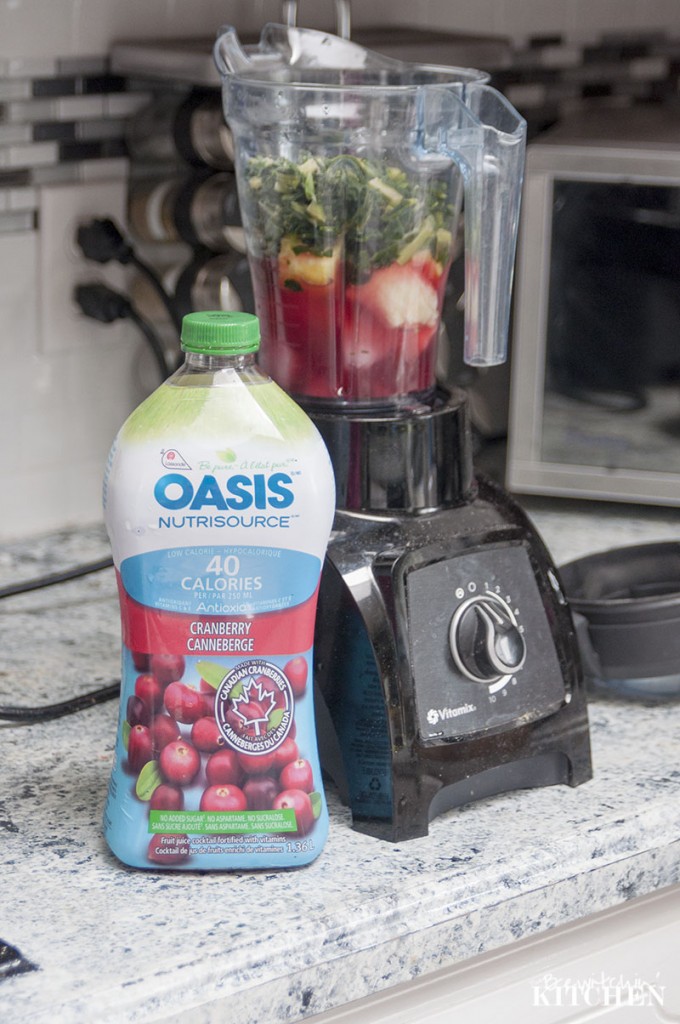 Tropical Power Smoothie Recipe:
Ingredients: 
1 cup ice
1 cup Oasis Nutrisource Cranberry (40 calories)
1 banana
1/2 cup pineapple
1/2 kale chopped
1/4 cup plain greek yogurt
Method:
Place all of your ingredients into a blender and blender until smooth.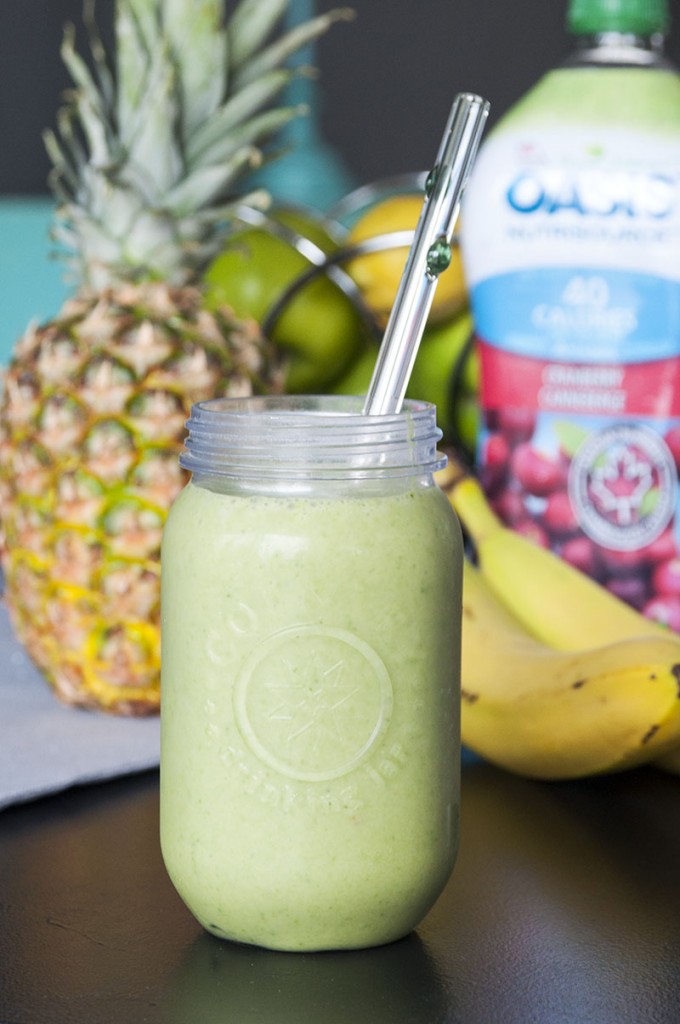 With the tang of the cranberry and the sweetness of the pineapple and banana, it was the perfect combination. Now I just have to wait for it to warm up a little more so I can enjoy this guiltless treat out on the deck.
Another bonus? The Tropical Power Smoothie is picky toddler approved. He loves that it's green, it must be a boy thing.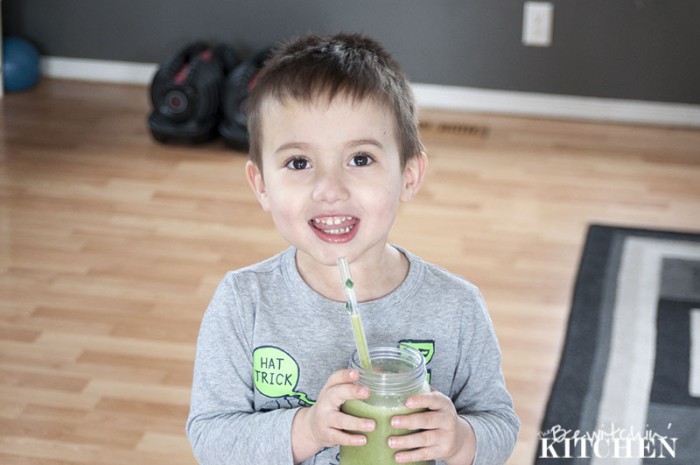 Want more smoothie and shake recipes?
Click on the image for the recipe: