12 Amazing 10 Minute Instant Pot Recipes
Who here loves their Instant Pot? It can put dinner on the table fast and here are 12 Amazing 10 Minute Instant Pot Recipes. What's your favorite IP meal?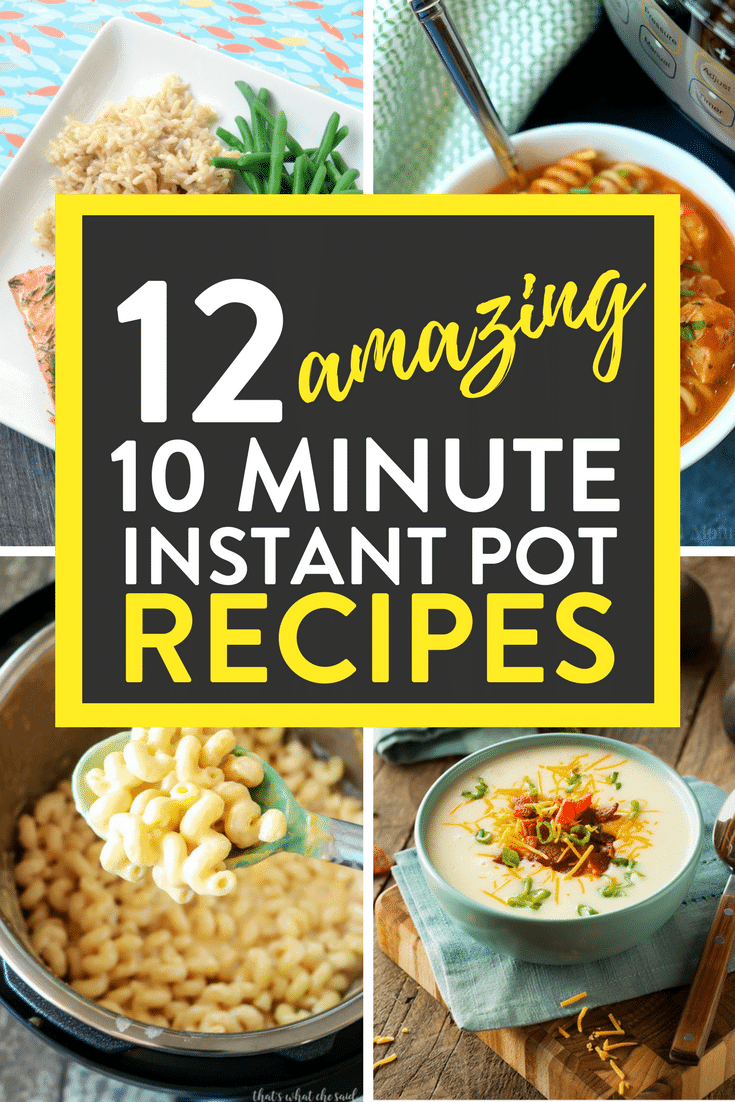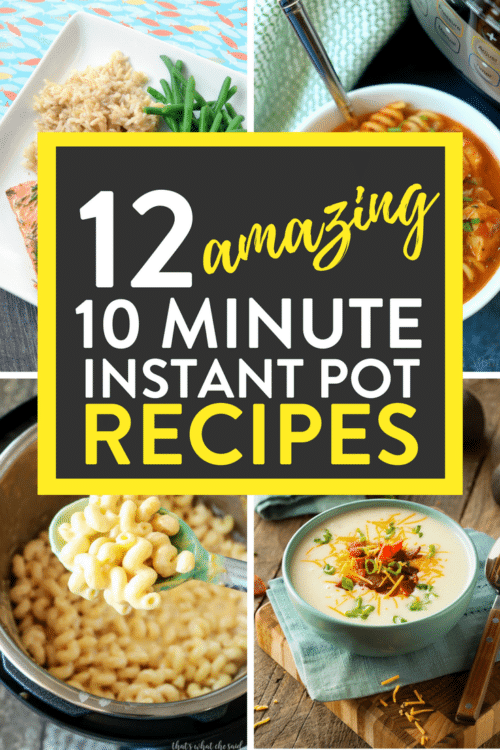 10 Minute Instant Pot Recipes
Disclosure: This post contains affiliate links for your convenience. What this means is that if you click through to my affiliate links (like Amazon) I get a small commission, at no added cost to you.
Supplies needed:
When it comes to dinnertime, I find myself constantly rushing around the kitchen to get dinner on the table each night. If you are in the same boat as me, momma – I feel you! You need dinner fast! These recipes only take 10 minutes to whip up, and some of them even include cook time! These recipes are so quick that your kids won't even have time to complain that they're hungry! Try these recipes out for busy nights or when you need dinner on the table in now!
Okay, I'll stop gabbing away! Here are 12 Amazing 10 Minute Instant Pot Meals.
Fast Instant Pot Dinners
Instant Pot Recipes favorites from The Bewitchin' Kitchen
What are your favorite Instant Pot Dinners?
FREE Recipe Binder
Are you constantly wondering what's for dinner?
When I don't meal plan I feel behind, and we usually end up ordering take out. This recipe binder will keep you organized and make life a little bit easier.