Gluten Free Instant Pot Beef Stew
This gluten free Instant Pot Beef Stew is a super easy recipe to put together. Perfect for those days where you forgot to start the slow cooker (hey, it totally happens).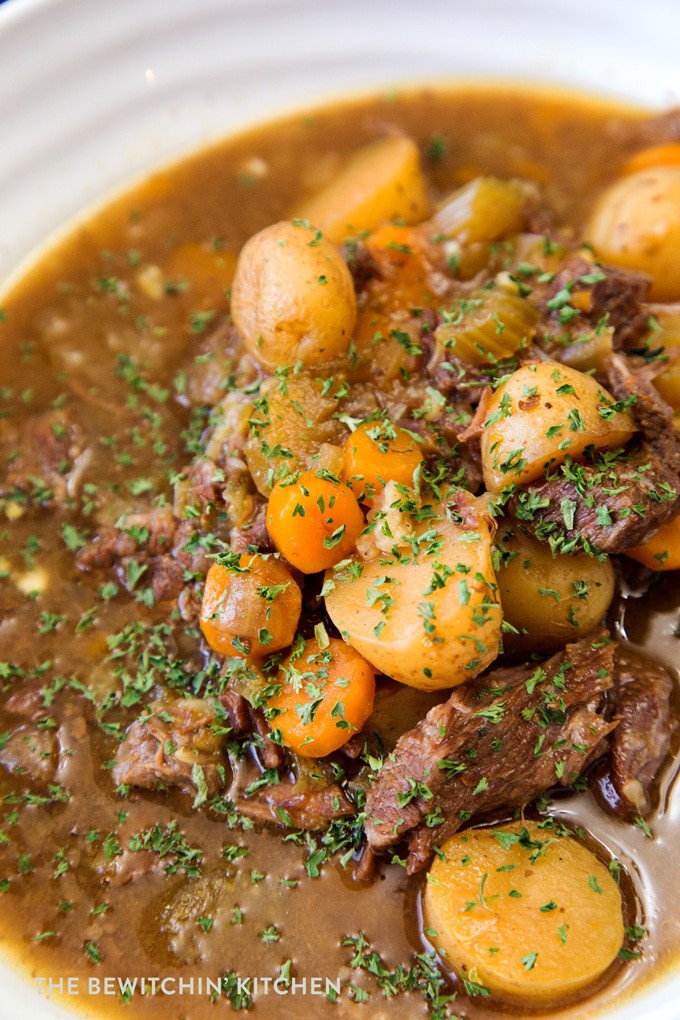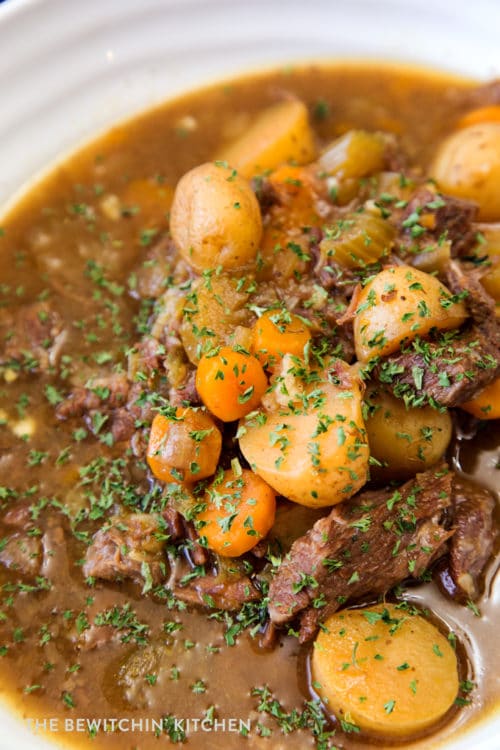 Instant Pot Beef Stew
This post contains affiliate links.
I've been obsessed with my Instant Pot lately, I love how it speeds up the cook time or dishes that usually take all day! Example: a frozen chicken breast is cooked in 20 minutes! It's awesome. I bought my Instant Pot on Amazon on Prime Day, to be honest, I never wanted one. I did it because I knew that you guys may appreciate a few Instant Pot recipes since they're huge! I never thought I would fall in love with this appliance, but here we are…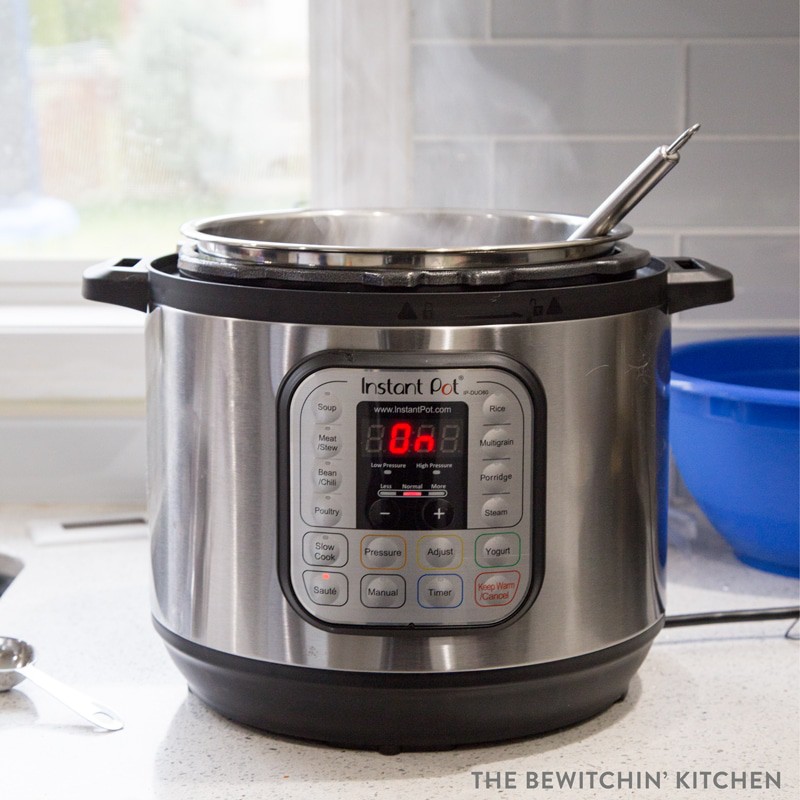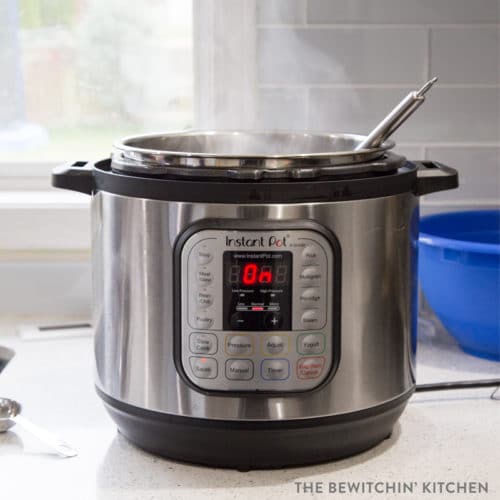 So with all that said, I wanted to do an Instant Pot Beef Stew recipe for all you Instant Potters. What I did as take the Crockpot Beef Stew recipe that I grew up on and altered it a tiny bit.
Related: Red Wine Beef Stew (this one is so darn good). 
The results? A no-fuss beef stew recipe that tastes like it took hours to create. You get the slow roasted, meat falling apart, that you do from eight hours in the slow cooker in an hour with the Instant Pot.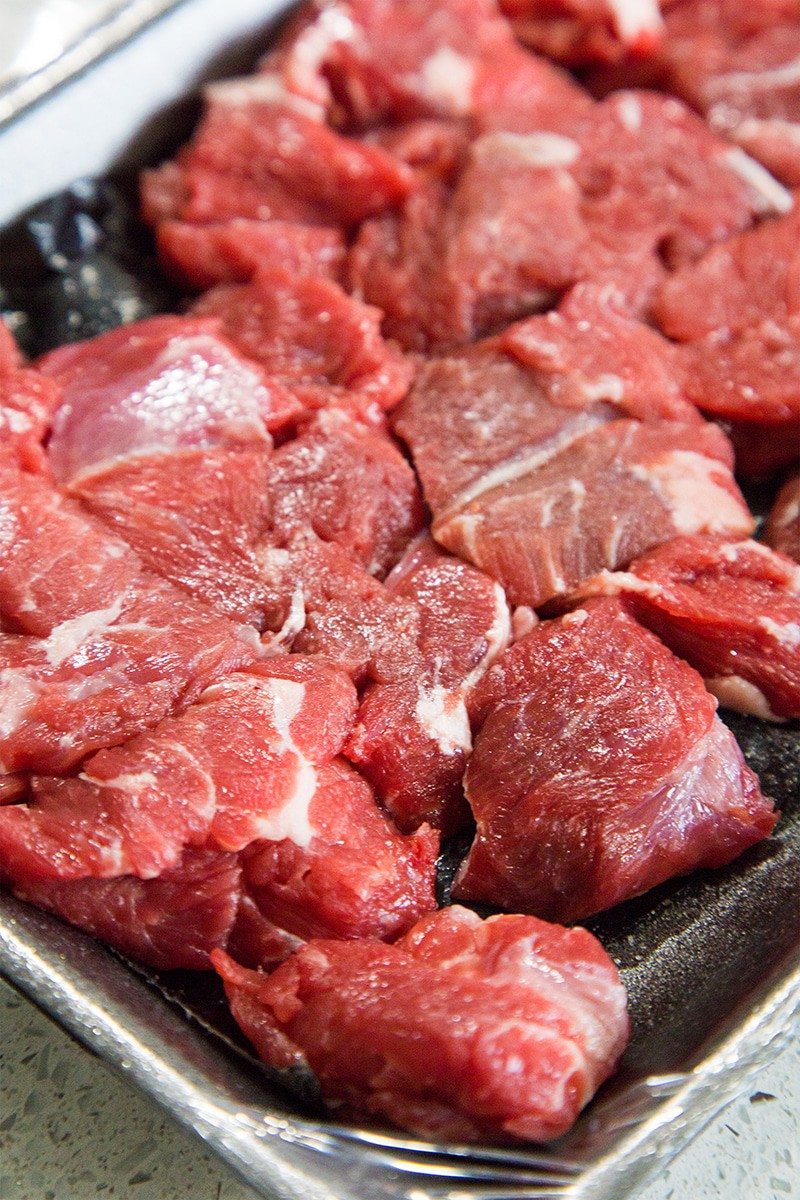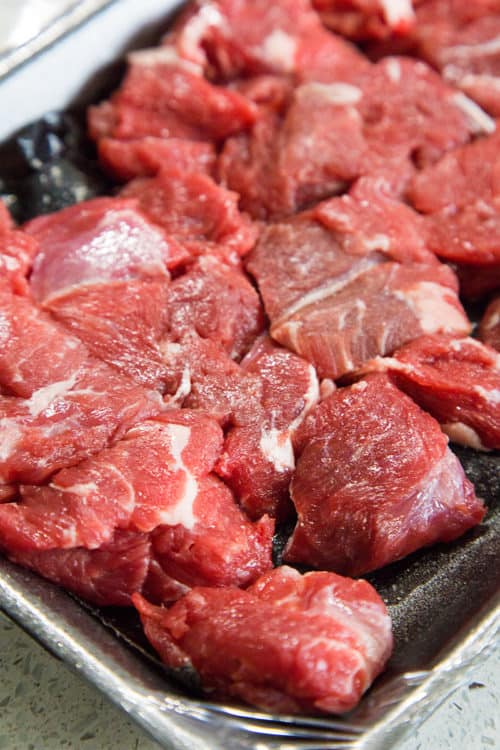 TBK's Pro Tip: Salt the stew cubes, and let them sit for 20-30 minutes. Then pat dry. This allows you to sear the meat easily.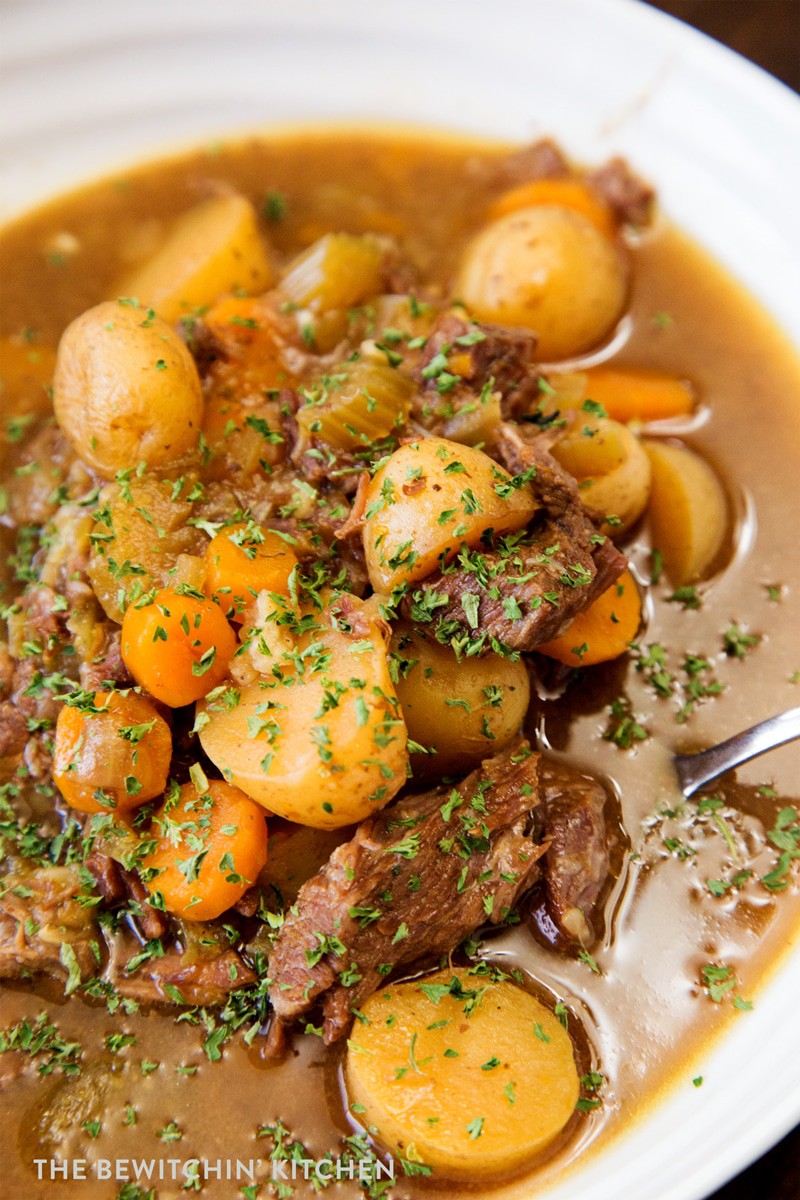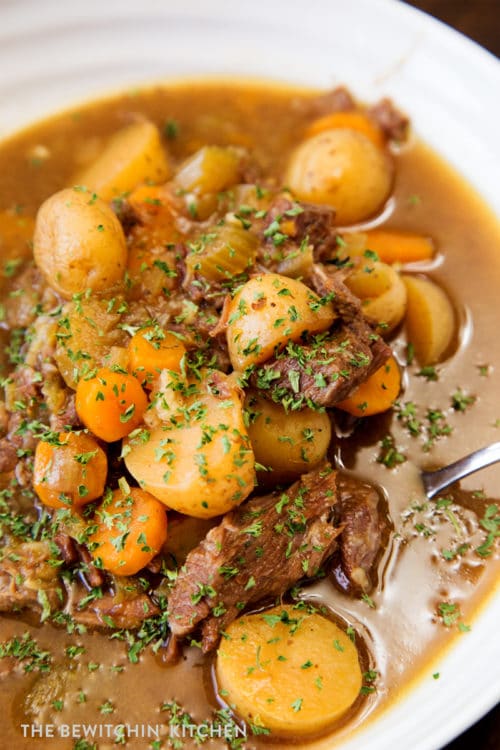 More Instant Pot recipes:
Gluten Free Beef Stew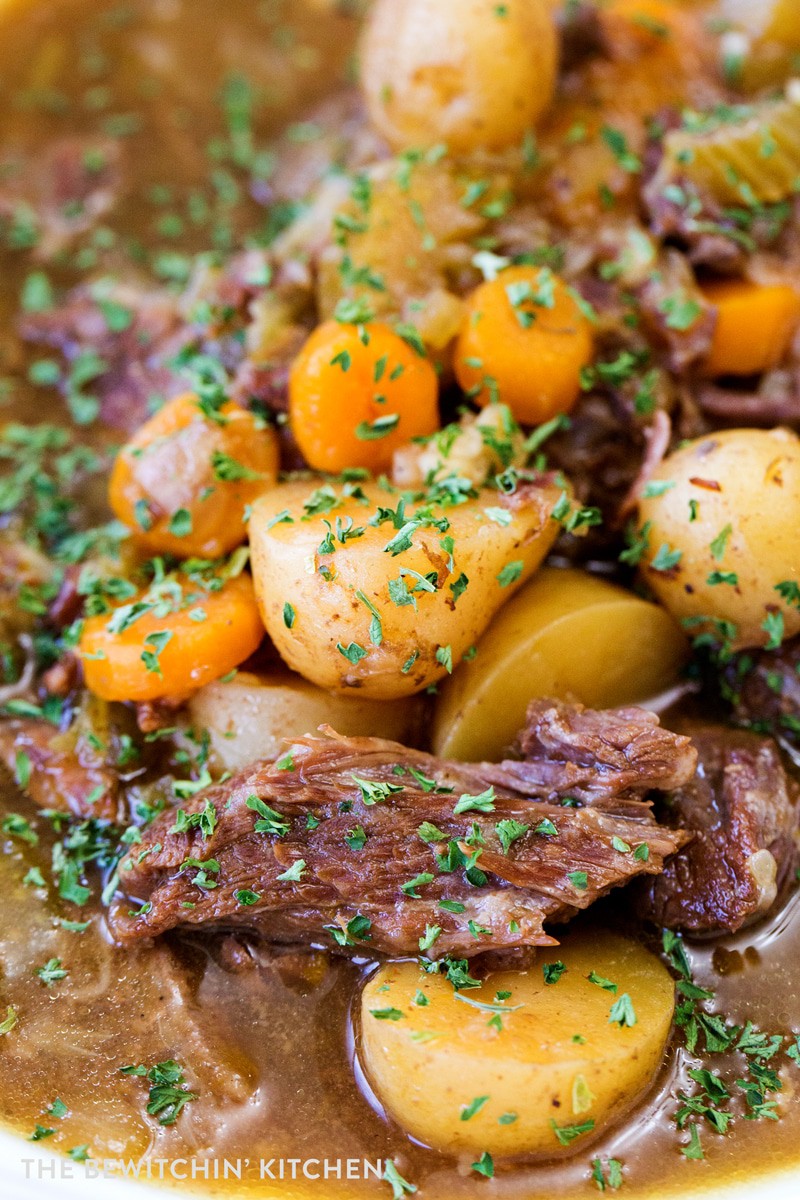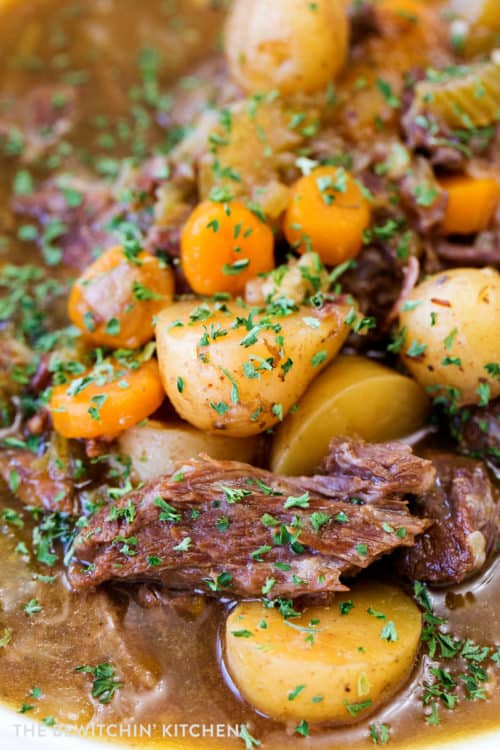 I wanted to make this recipe gluten-free, so I switched all-purpose flour with tapioca flour. If gluten-free doesn't matter to you, feel free to use regular old flour.
What you need for this recipe: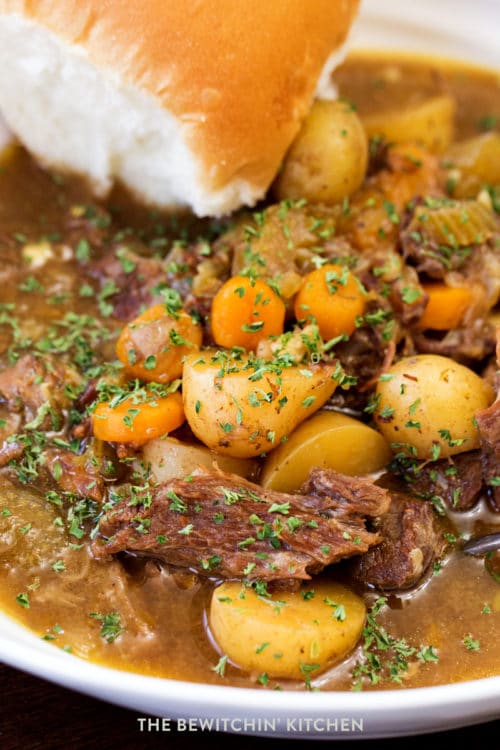 Gluten Free Instant Pot Beef Stew
Gluten Free Instant Pot Beef Stew - A classic beef stew made gluten free! This fall dinner recipe favorite is made even better with this quick cooking appliance.
Servings 6 servings
Calories 248kcal
Ingredients
1 tbsp olive oil
1 lb package stew meat
2 tbsps tapioca flour all purpose if not gluten free
1/4 tsp each salt and pepper
3/4 small bag baby potatoes roughly 13-15 potatoes, sliced in half.
3 carrots peeled and sliced
2 celery stalks diced
1 onion diced
2 small bay leaves
1 1/2 cups beef broth
1-2 tbsps Worcestershire sauce
Instructions
Salt the beef, let sit for 20 minutes and pat dry with paper towel

Turn your Instant Pot onto sautee and add olive oil. Let it heat up and add the beef to sear. Brown the beef, but don't fully cook.

Add the S&P and flour, stir and finish by adding the rest of the ingredients.

Put on the Instant Pot lid, seal and close the vent.

Hit soup and let it do it's thing for 60 minutes.

You can let the pressure come down naturally or vent it for quick eating!
Nutrition
Serving: 1g | Calories: 248kcal | Carbohydrates: 24.7g | Protein: 18.1g | Fat: 9.1g | Saturated Fat: 3.2g | Cholesterol: 44.8mg | Sodium: 423.3mg | Fiber: 3g | Sugar: 4g
Follow On Pinterest
Follow @bewitchinkitchen On Pinterest for more delicious recipes!
Do you have an Instant Pot? What's your favorite meal to make?