Instant Pot Chicken Vegetable Soup
Although this recipe is for Instant Pot Chicken Vegetable Soup don't fret if you don't have an Instant Pot. This healthy and Whole30 approved recipe can be easily made in the slow cooker or over the stove.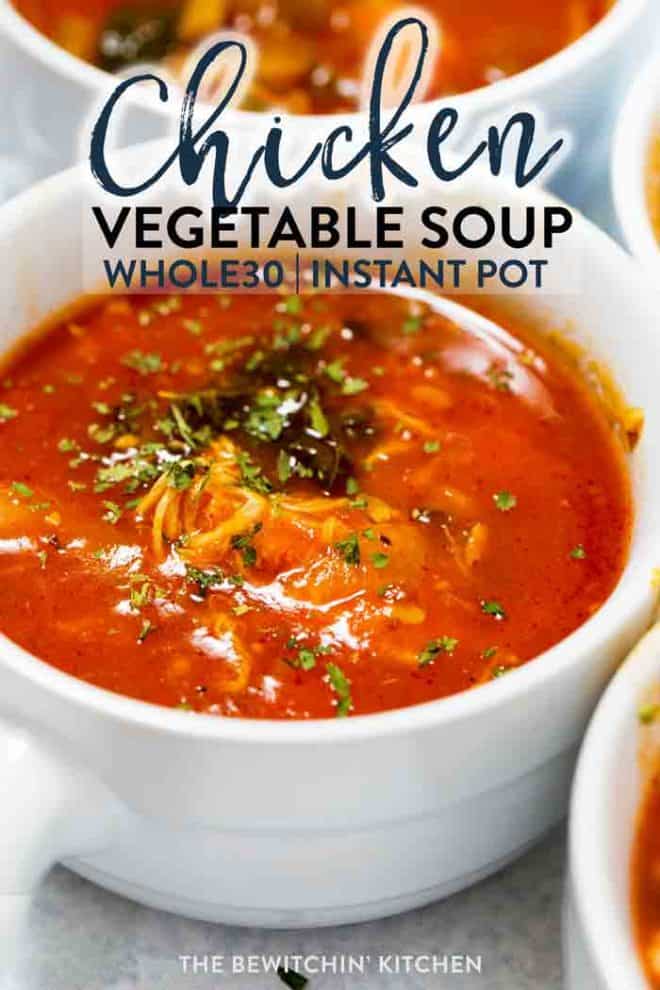 Instant Pot Chicken Vegetable Soup
Disclosure: I am participating in the Chicken Farmers of Canada campaign managed by SJ Consulting. I received compensation in exchange for my participation in this campaign. The opinions on this blog are my own.
A few weeks ago I was watching the new and guest chef mentioned that every soup needs to start the same:
It develops the broth and adds a ton of flavor. I heard that once before, but to be totally honest I didn't always follow it. Actually, what I would do was saute an onion, add liquid and then the vegetables. Apparently, the secret to an incredible soup base requires you to saute the vegetables first. Hat tip to Caren McSherry from Gourmet Warehouse for the advice.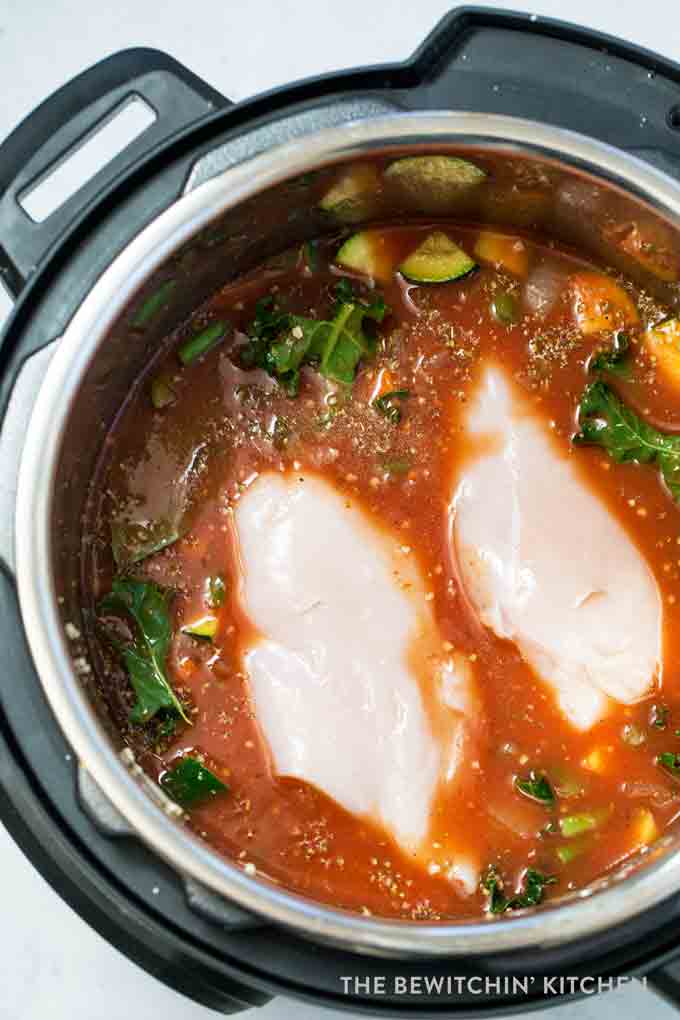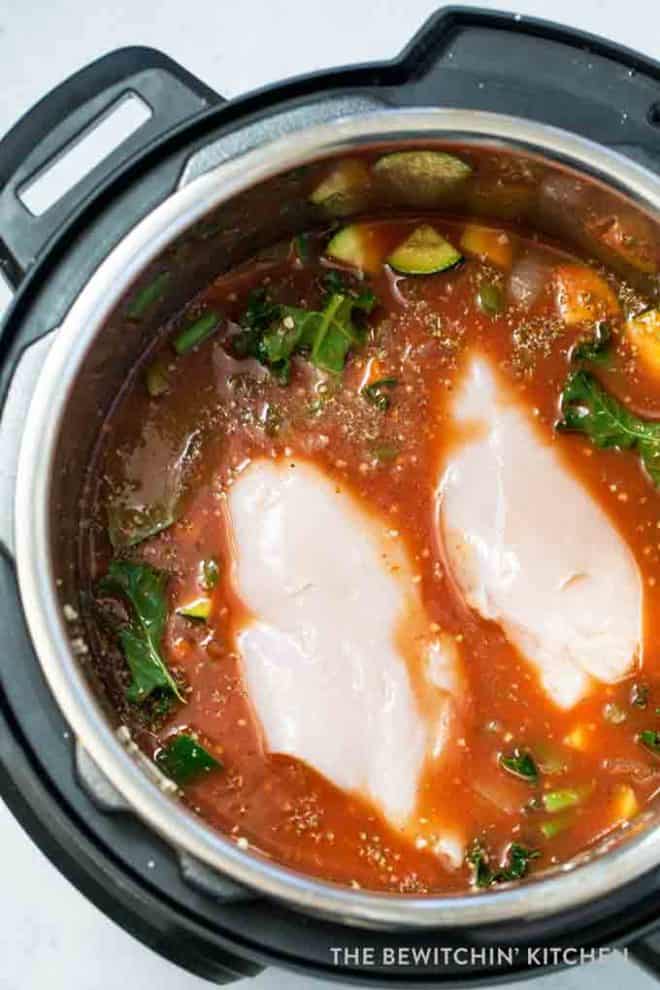 My advice? Cook with Canadian Chicken!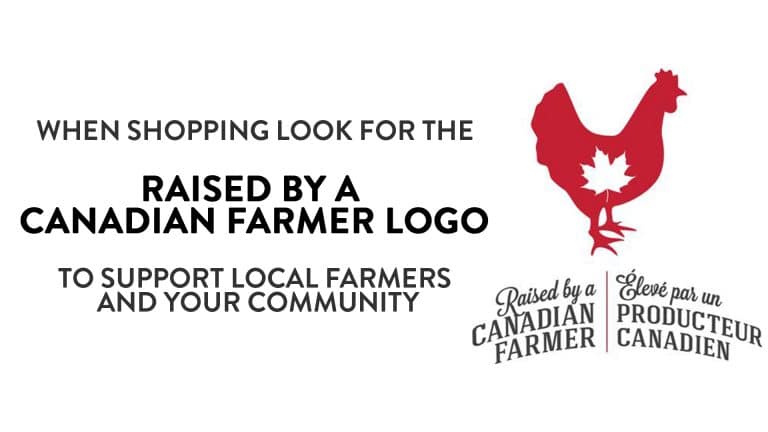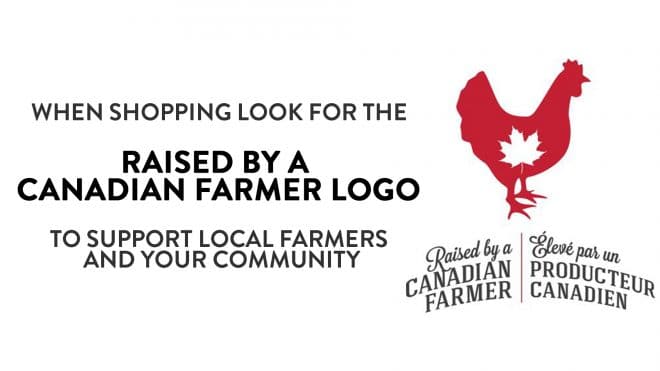 While you're scanning the grocery store for the ingredients, make sure you pick up chicken with the Raised By a Canadian Farmer logo (see above). Doing this ensures that your chicken was raised by a local farmer. Not only does that help stimulate our economy, but it also ensures that our chicken comes from an ethical farm with auditable programming.
We are so lucky that Canadian Farmers provide us with the highest quality chicken through sustainability through innovation, by preserving the health of the land, providing value to Canada's economy, & making affordable food for Canadians.
[clickToTweet tweet="Chicken is a good source of K+, especially the white meat breast. 100 g skinless chicken breast = 430 mg K+ #chickendotca #lovecdnchicken" quote="Chicken is a good source of K+, especially the white meat breast. 100 g skinless chicken breast = 430 mg K+. #chickendotca #lovecdnchicken"] source

Chicken Vegetable Soup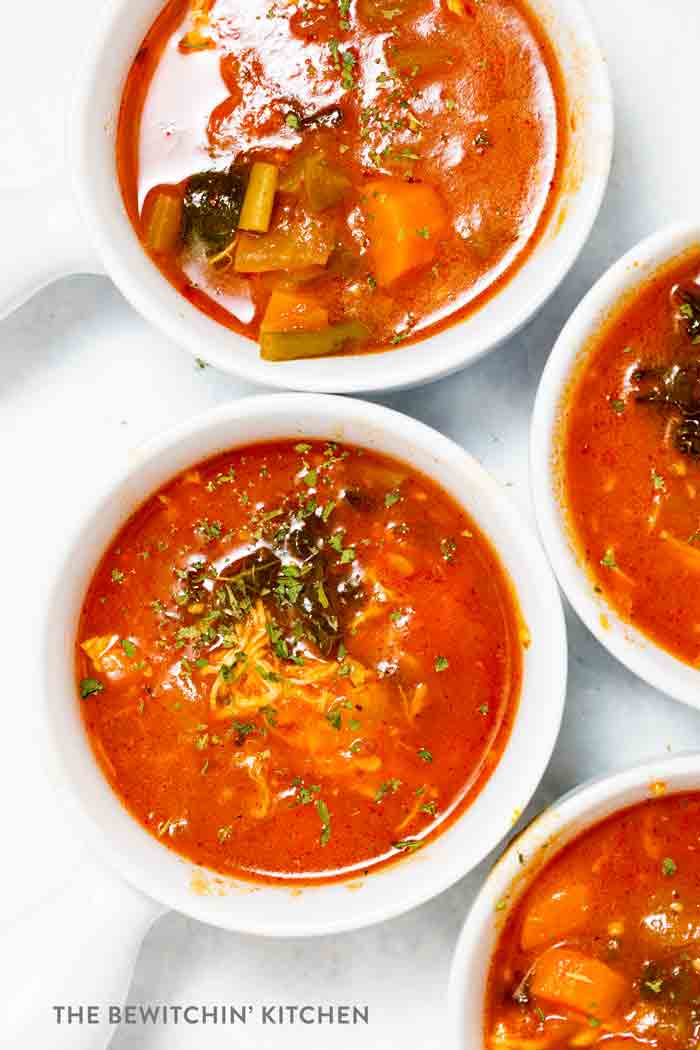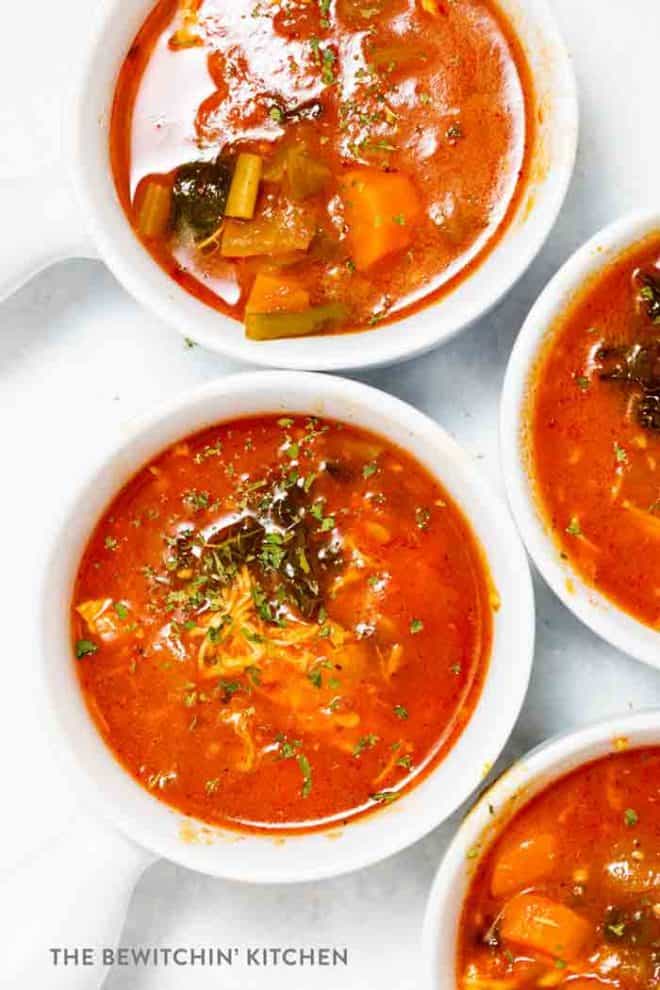 More healthy chicken soup recipes:
TBK's Pro Tip: My friend Britney told me a few years ago that she adds lemon to her soups to bring it that extra "zing". Ever since then I put lemon, lime, or even apple cider vinegar in my soups to finish them off. Yum!
This recipe can be done in 20 minutes, but I like to up it to 40 minutes because it gives me the thought (maybe it's just me) that it cooked all day. As we all know with soup, the longer it cooks – the better it tastes.
Not Whole30? Add some parmesan cheese for some extra goodness.
Instant Pot Chicken Vegetable Soup
A delicious, healthy, Whole30 soup recipe that is keto friendly and a low carb diet delight. This clean eating soup is so easy to make and SO FAST in the Instant Pot. Don't have a pressure cooker? No worries, this recipe comes together in a slow cooker, crockpot, or on the stove top. Simply adjust the times.
Servings 10 servings
Calories 110kcal
Ingredients
2 tbsps extra virgin olive oil
1 onion diced
3 carrots diced
2 stalks celery diced
1 green pepper diced
1 small zucchini diced (or 1/2 medium)
1/2 cup french beans diced
4 cloves garlic minced
1 28 oz can crushed tomatoes
4 cups chicken broth
2 small chicken breasts
1 cup kale leaves shredded
2 bay leaves
1 tbsp lemon juice
2 tsps  dried oregano
1 tsp sea salt
1/2 tsp  ground pepper
Instructions
Turn the Instant Pot onto the saute setting and add the olive oil.

Add the onion, carrots, and celery. Saute until onion is almost translucent.

Add the green pepper, zucchini, and garlic. Give it a good stir for about 2-3 minutes.

Add the rest of the ingredients. Seal the Instant Pot lid and turn the valve to seal. Set the setting on soup, then turn it down to 45 minutes - it's all it needs to taste like it's been cooking all day.

Once the Instant Pot beeps, let it vent naturally or turn the valve to release the steam and pressure.

Take two forks and shred the chicken breasts. Give the soup a good stir and serve.
Nutrition
Serving: 1g | Calories: 110kcal | Carbohydrates: 10.9g | Protein: 9g | Fat: 4.1g | Saturated Fat: 0.6g | Cholesterol: 22.7mg | Sodium: 547.1mg | Fiber: 2.8g | Sugar: 5.8g
Follow On Pinterest
Follow @bewitchinkitchen On Pinterest for more delicious recipes!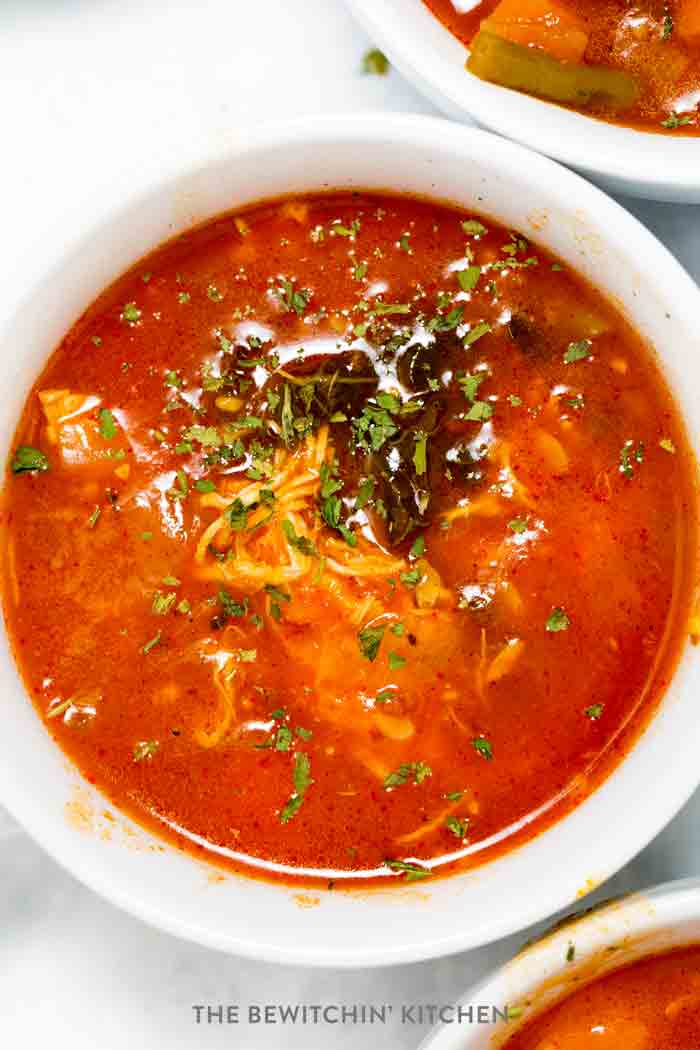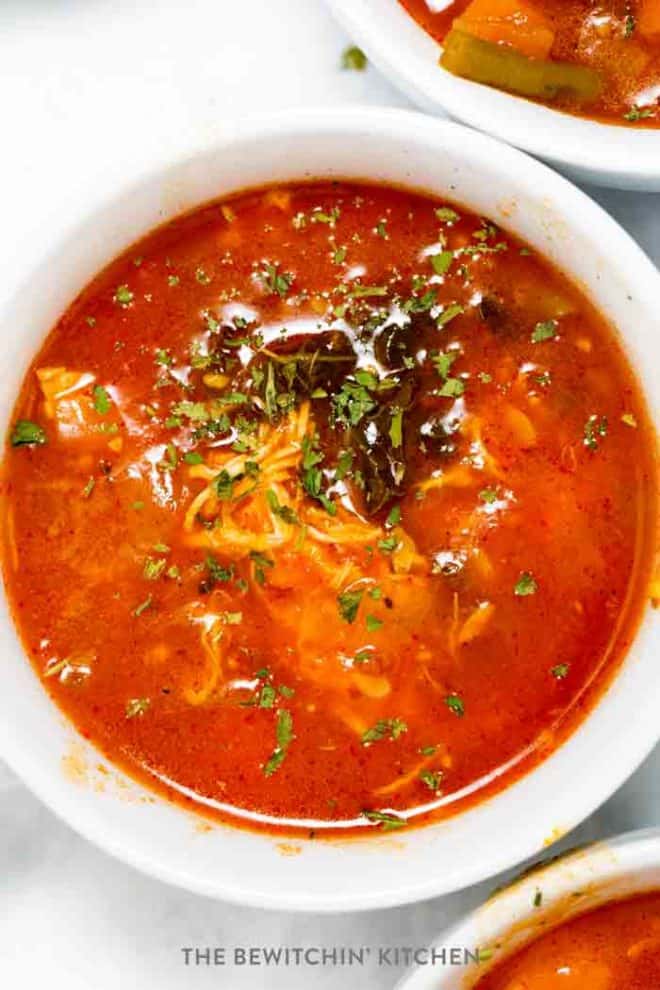 Want more healthy recipe inspiration? Search the healthy recipe section over at Chicken.ca. Regardless of your dietary needs or what you're craving, you can search the site based on what you're looking for. Check out and follow the Chicken Farmers of Canada on the following social profiles: Facebook, Twitter, Instagram, and Pinterest.