Instant Pot Korean Chicken Meatballs
If you're looking for a quick and easy dinner recipe, you have to try these Instant Pot Korean Chicken Meatballs. They're super easy to throw together and only take 15 minutes to make!

Korean Chicken Meatballs
This back to school season brings on a major milestone in my family's life: my son is starting kindergarten! I can't believe it, it was just yesterday we drove the hour drive from the hospital in Red Deer, while I rode in the back with him the whole time to make sure he was okay.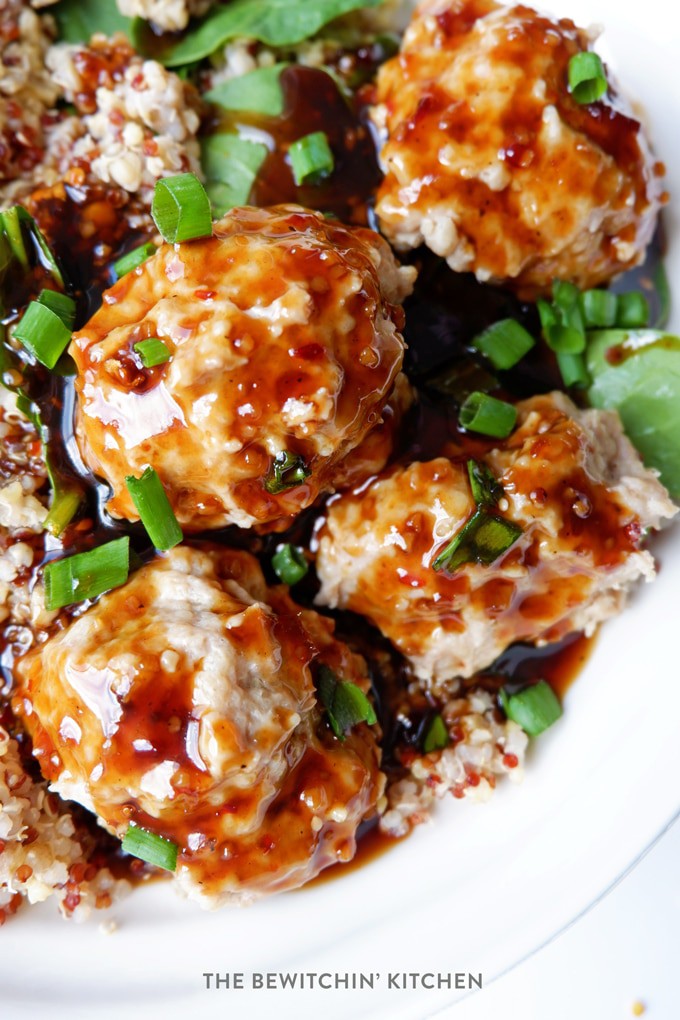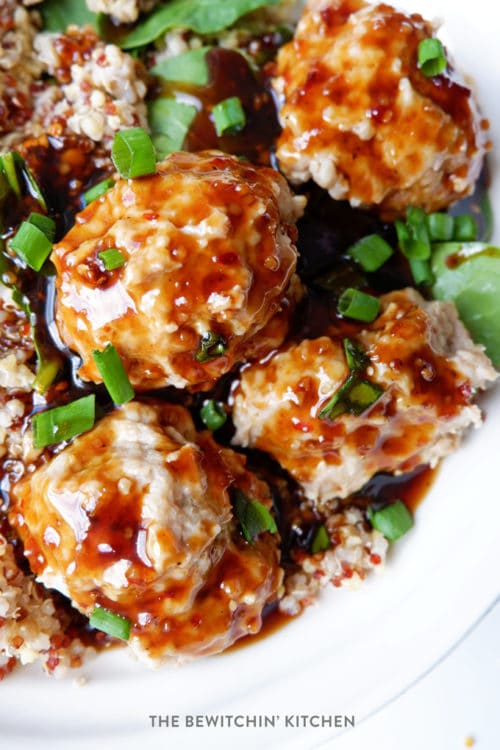 Since this is new territory for me, I'm searching and creating quick and easy recipes to make those first few weeks of transition easier on all of us.
I recently purchased an Instant Pot and I love how fast and easy it is for creating healthy dinners. These Instant Pot Korean Chicken Meatballs are just that: quick, easy, and packed full of flavor.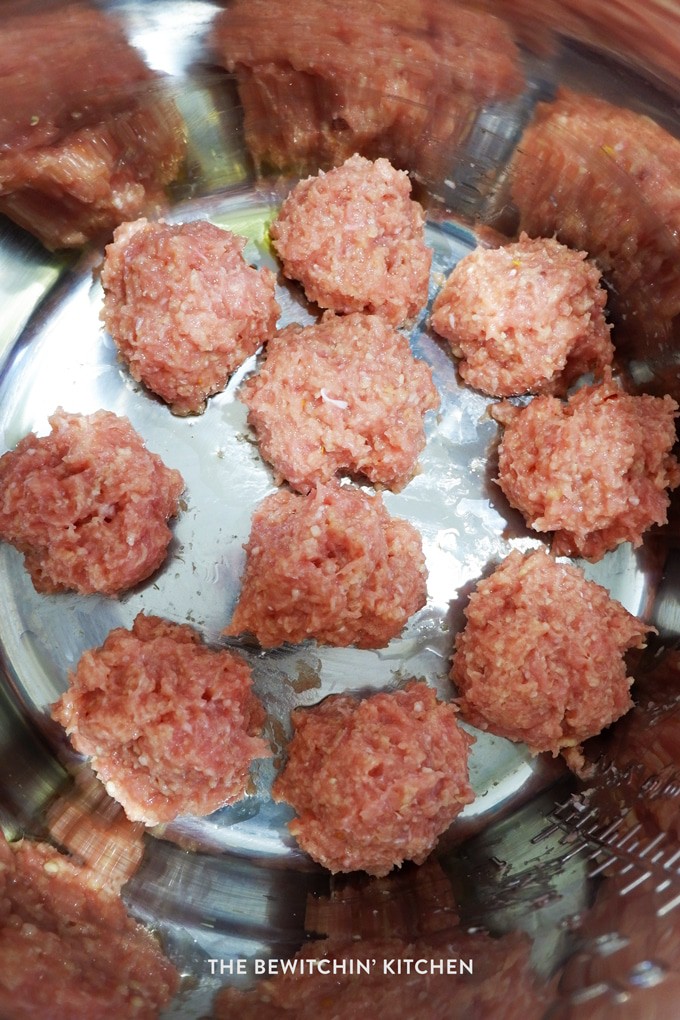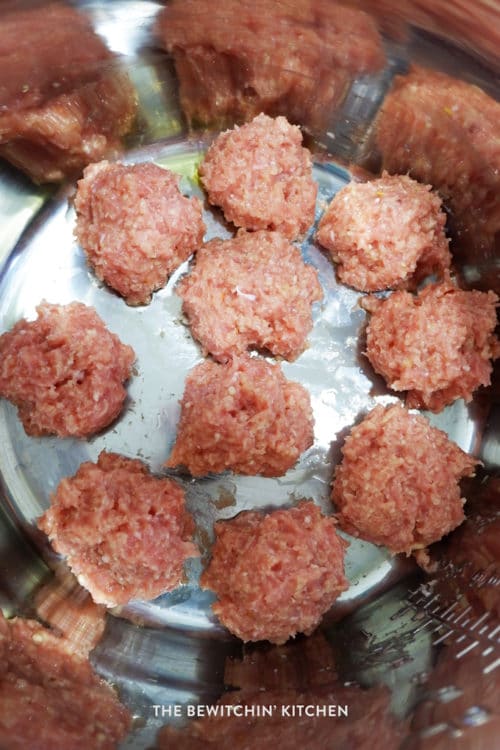 In addition to meal planning, I'm making life easier on myself by using the Chicken App. This app is a lifesaver! I can add my grocery list, and use the share feature to make life that much easier. This way, my husband and I share a grocery list, so if he happens to be at the store he can check the list and pick up a few things for dinner. It saves me time and when I forget important items (which happens often), he can grab them for me.

Instant Pot Korean Chicken Meatballs
If you don't have an Instant Pot, you should definitely think about getting one but in the mean time: you can bake the meatballs at 425 for 25-30 minutes.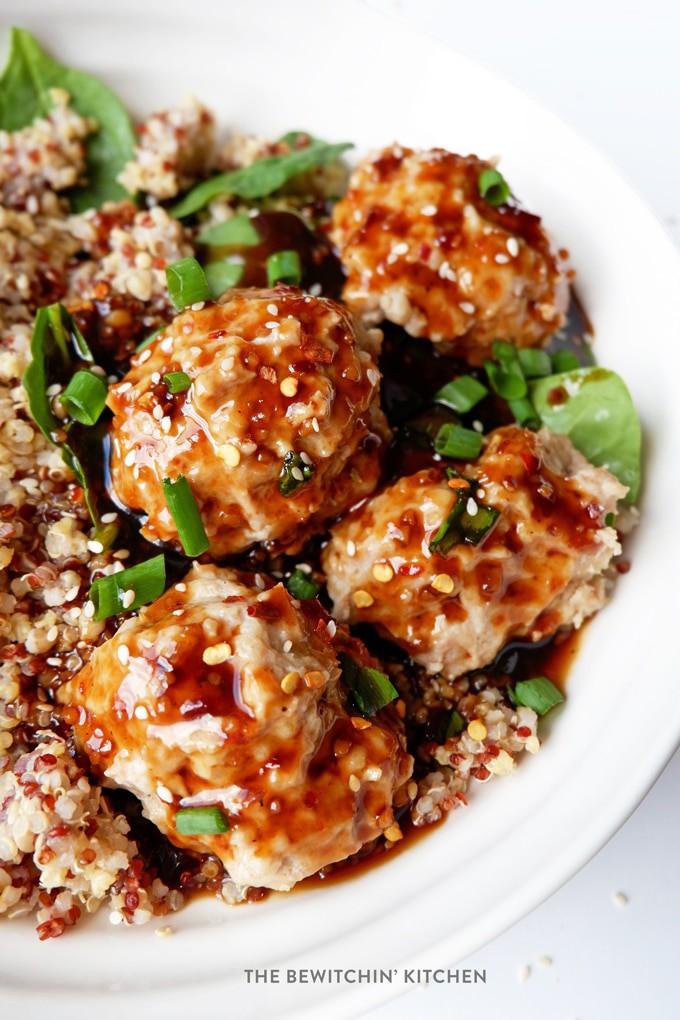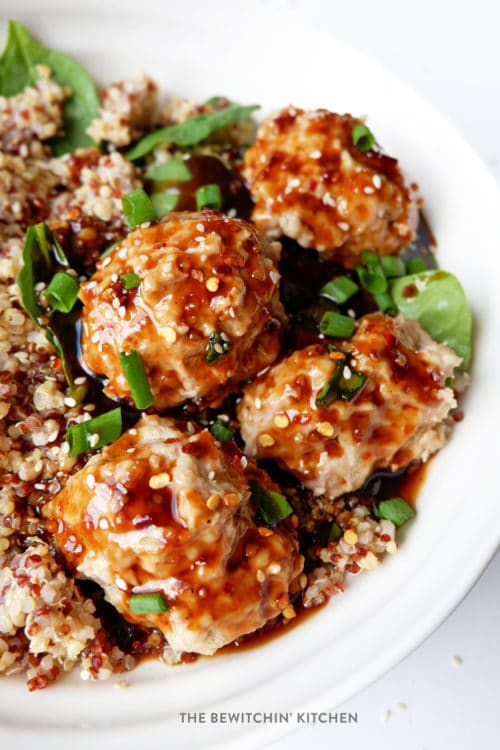 Related Recipes:
Korean Chicken Meatballs
Instant Pot Korean BBQ Chicken Meatballs. This Instant Pot recipe is heaven sent for busy weekday dinner ideas!
Servings 10 meatballs
Calories 94kcal
Ingredients
1 lb ground chicken
1 egg
2 garlic cloves minced
1 tbsp grated ginger not packed
1 tsp red pepper flakes
1/2 tbsp toasted sesame oil
1/3  tsp  salt
1/2 cup panko crumbs
1/4 cup chicken broth or water
1/2 cup Korean BBQ Sauce
1 tsp olive oil
Optional: green onions for garnish.
Instructions
Combine all the ingredients (except for the panko crumbs, 

Korean BBQ sauce

, and green onions) and mix together.

Sprinkle the panko crumbs over the chicken, mix and let the panko soak into the chicken mixture for 5 minutes.

Form into 10 balls. Add the olive oil and chicken broth or water to the bottom of the IP and then add the chicken to the Instant Pot, choose the poultry option and make sure it's sealed.

After the timer goes off, vent the Instant Pot.

Serve the Korean Chicken Meatballs over quinoa or

cauliflower rice

. Drizzle the Korean BBQ sauce over the meatballs.
Nutrition
Serving: 1meatball (no sauce) | Calories: 94kcal | Carbohydrates: 2.8g | Protein: 8.8g | Fat: 5.3g | Saturated Fat: 1.4g | Cholesterol: 57.1mg | Sodium: 270.7mg | Fiber: 0.1g | Sugar: 0.2g
Follow On Pinterest
Follow @bewitchinkitchen On Pinterest for more delicious recipes!
Want more quick and easy meal ideas? Head to Chicken.ca and search for their recipes. Regardless of your dietary needs or what you're craving, you can search the site based on what you're looking for. Check out and follow the Chicken Farmers of Canada on the following social profiles: Facebook, Twitter, Instagram and Pinterest.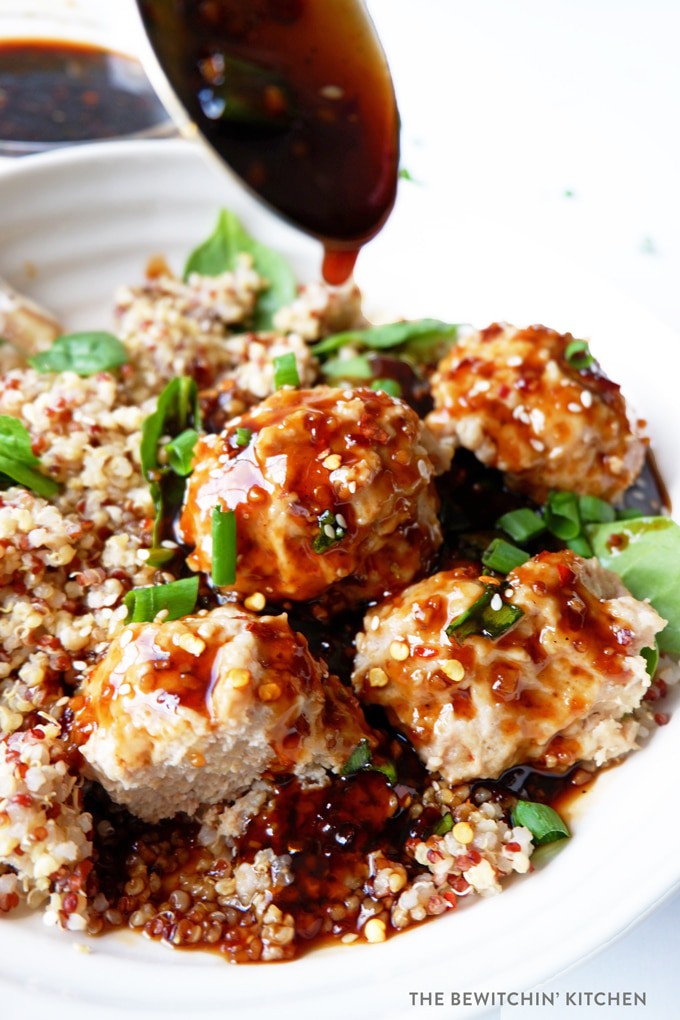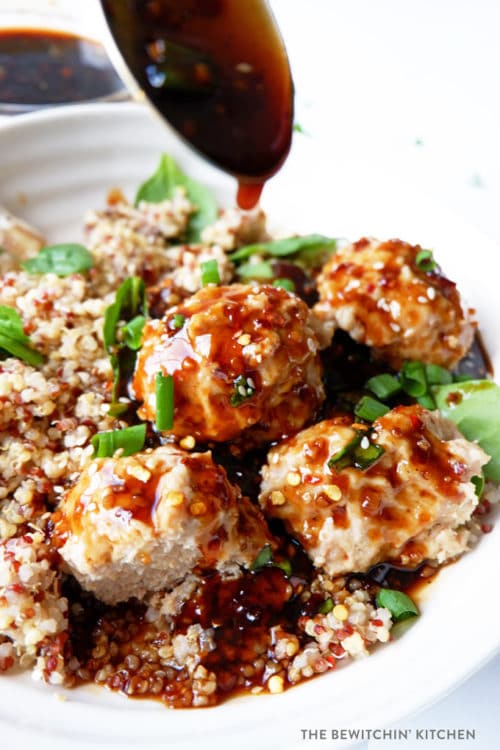 Disclosure: I am participating in the Chicken Farmers of Canada campaign managed by SJ Consulting. I received compensation in exchange for my participation in this campaign. The opinions on this blog are my own.