Instant Pot French Dip
I love my Instant Pot! It speeds up weeknight meals like a dream (perfect for hockey nights) and today I'm going to share this delicious recipe for Instant Pot French Dip.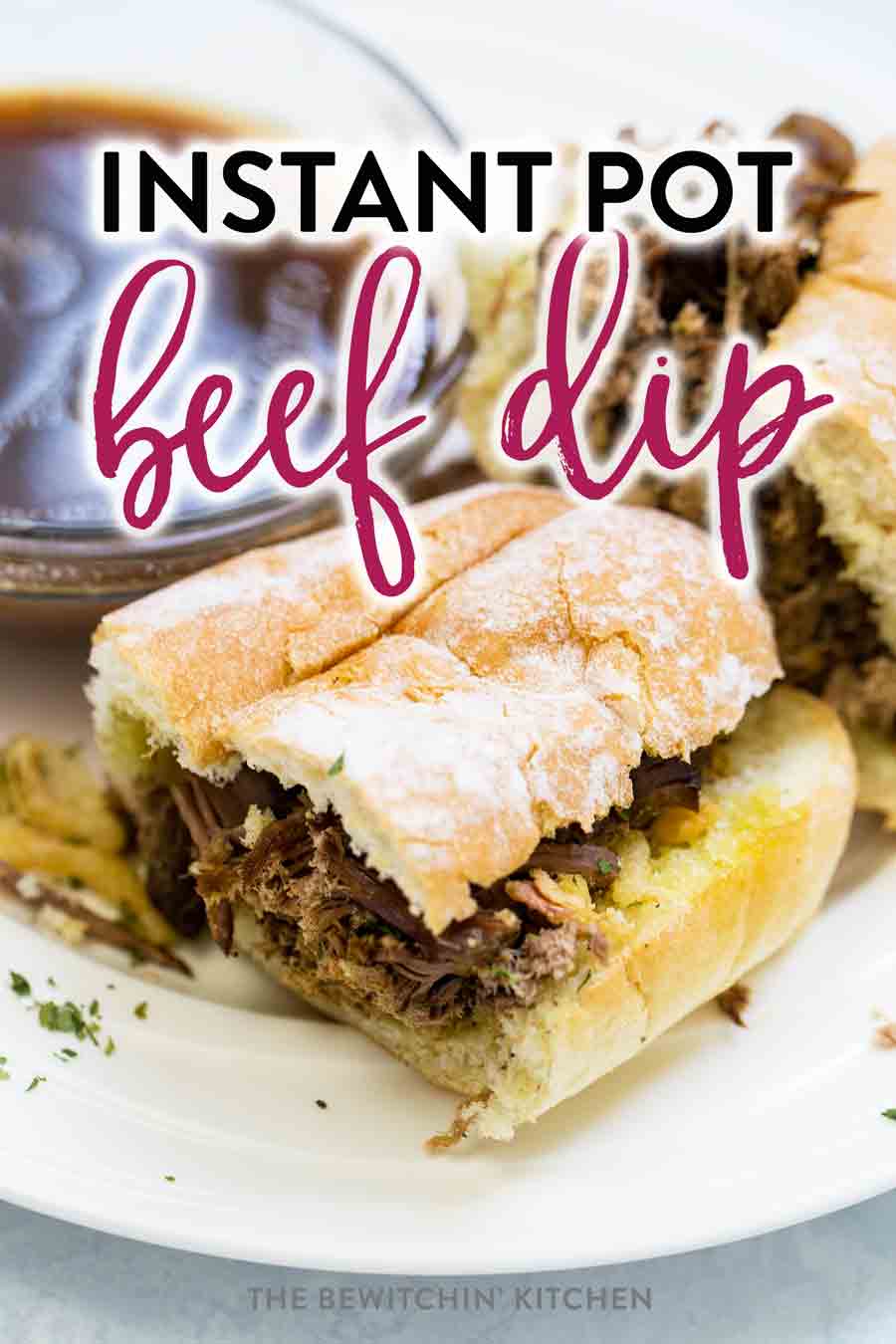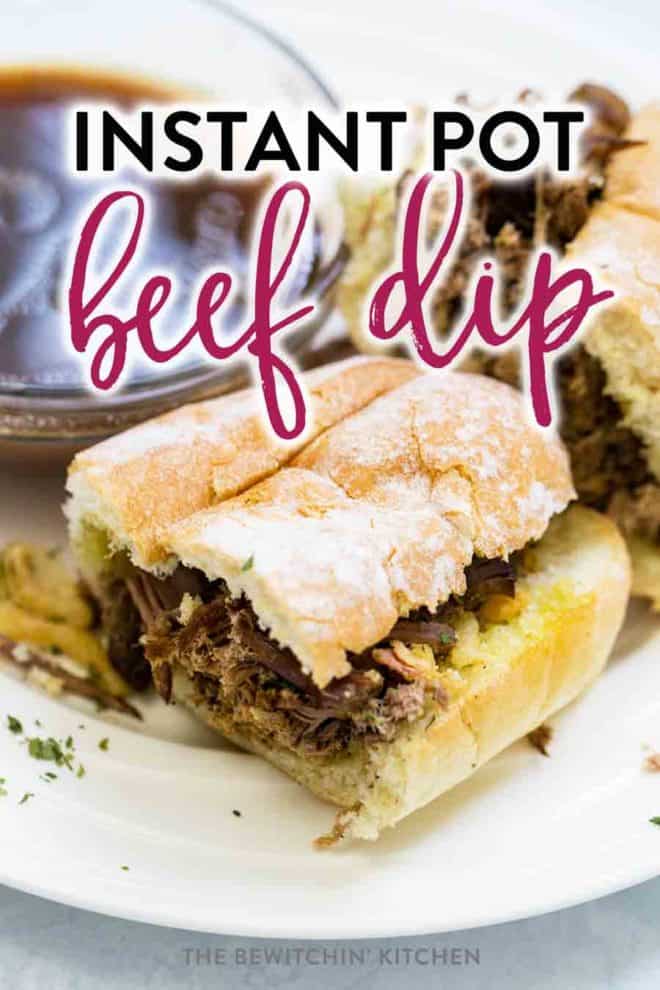 Instant Pot French Dip
Disclosure: This post contains affiliate links.
I have always called this meal "beef dip". I have seen it called french dip and baron of beef, but I always call it beef dip. That being said, I'm feeling fancy today and so I'm bringing you French Dip, made in the Instant Pot.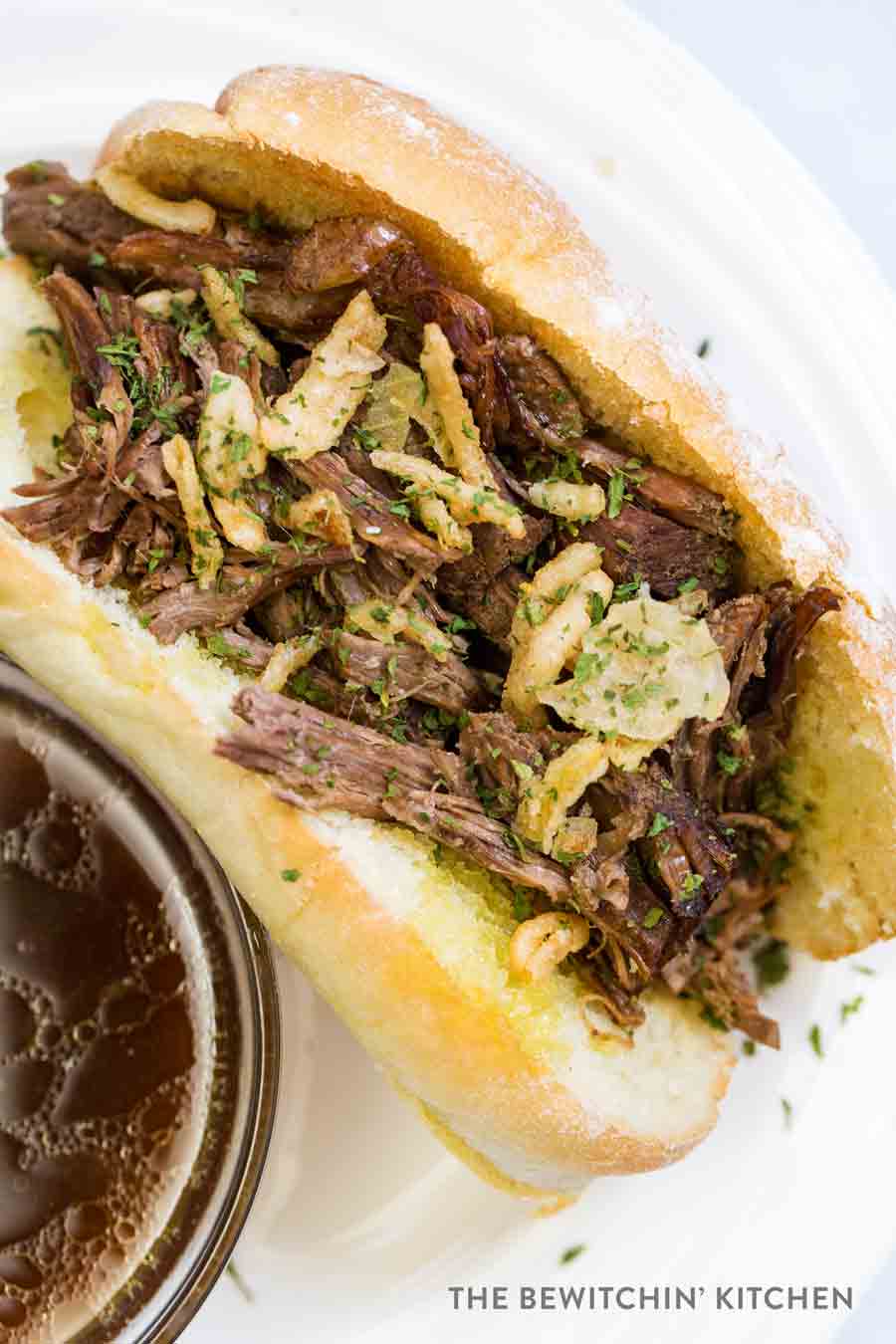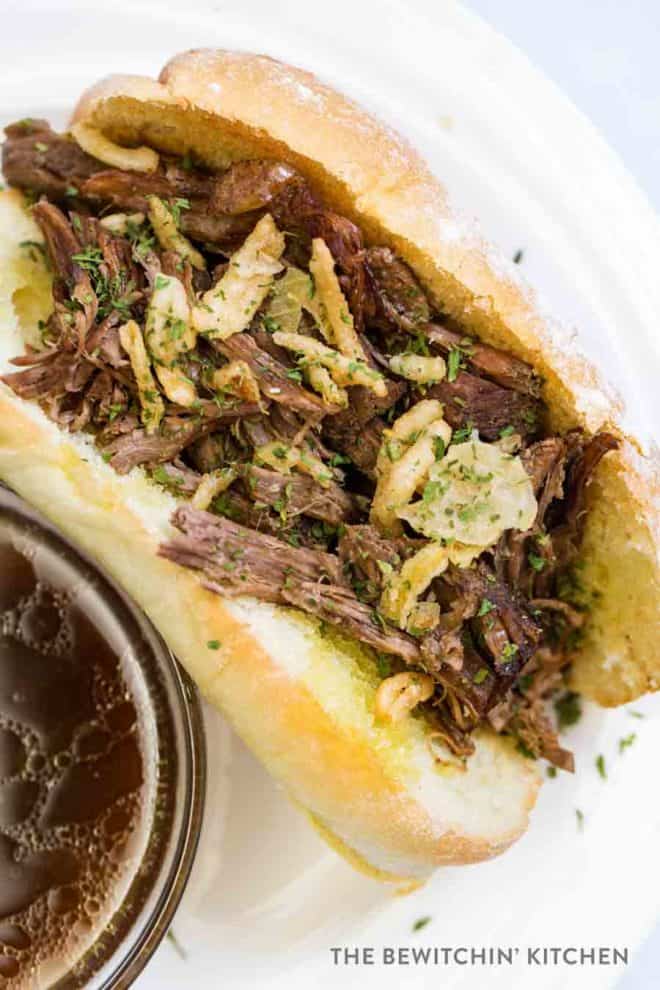 I had my doubts that 100 minutes would leave a massive 5-6 pound roast falling apart tender, even in the Instant Pot.
I was wrong, it was perfect.
Instant Pot Beef Dip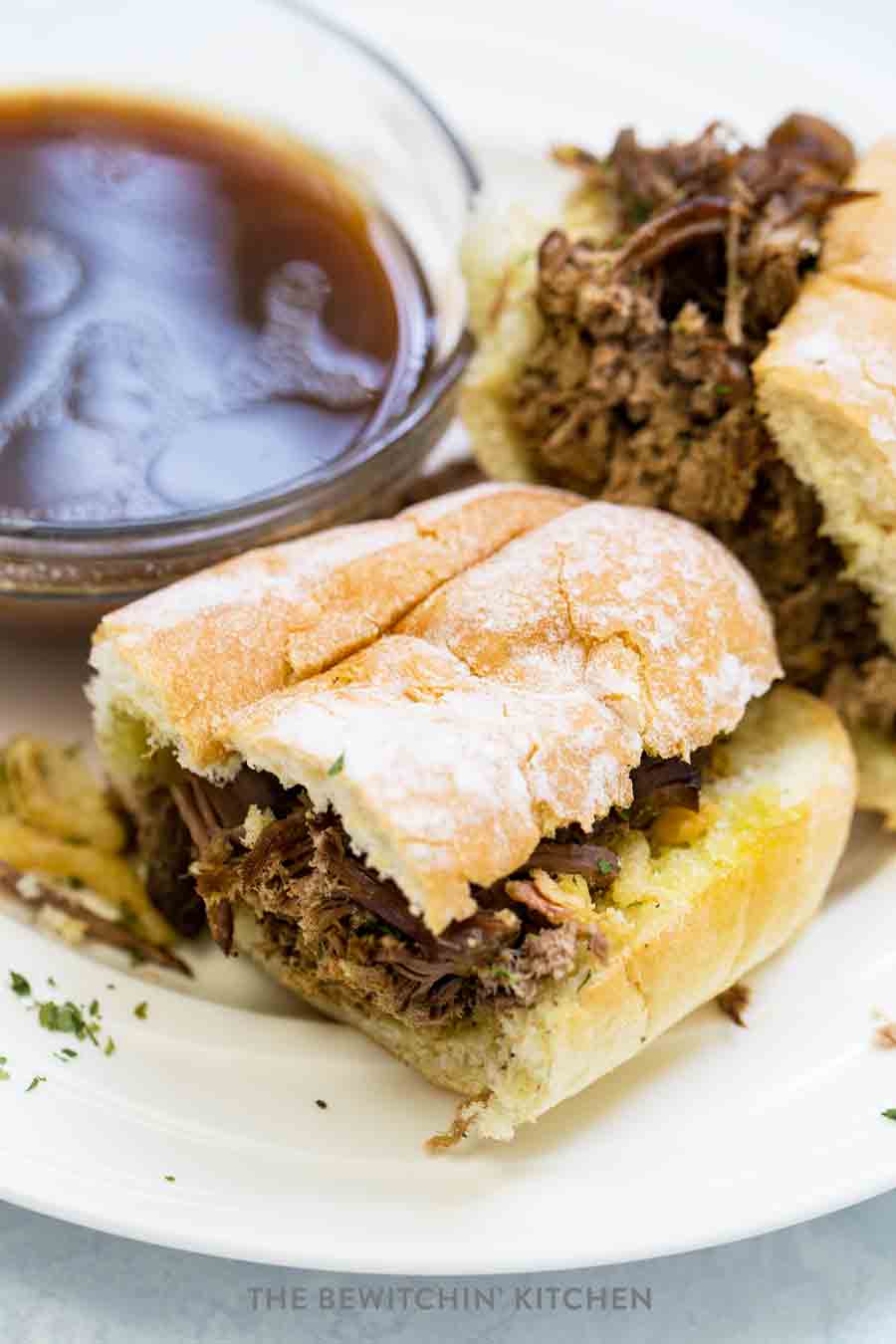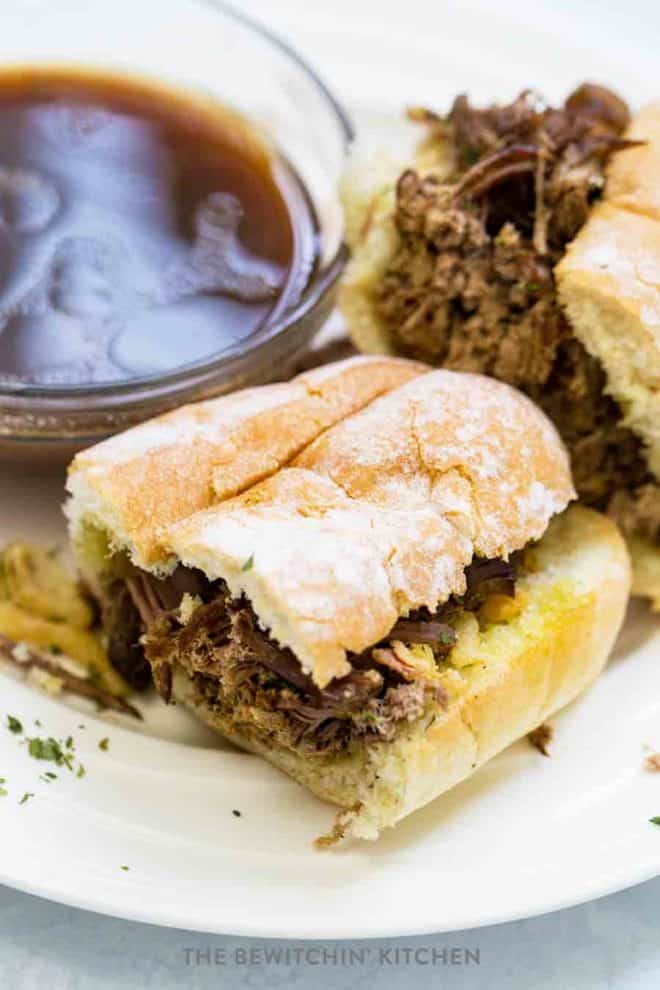 This is perfect for those moments where you have a craving but don't want to wait hours for beef dip from the slow cooker. I made it on a Monday, and it gave me enough meat for leftovers and separate meals for three days. This was a huge lifesaver for Tuesday hockey practice (I'm over hockey guys, so over it)  as, by the time I got home, I just used the meat to throw together some beef tacos and called it good! This was awesome since I was so tired, and didn't feel like cooking.
Instant Pot Recipes:
TBK's Pro Tip: I grabbed a large roast, roughly five pounds. This way I had a bunch of beef for leftovers and other meals to make my week easier.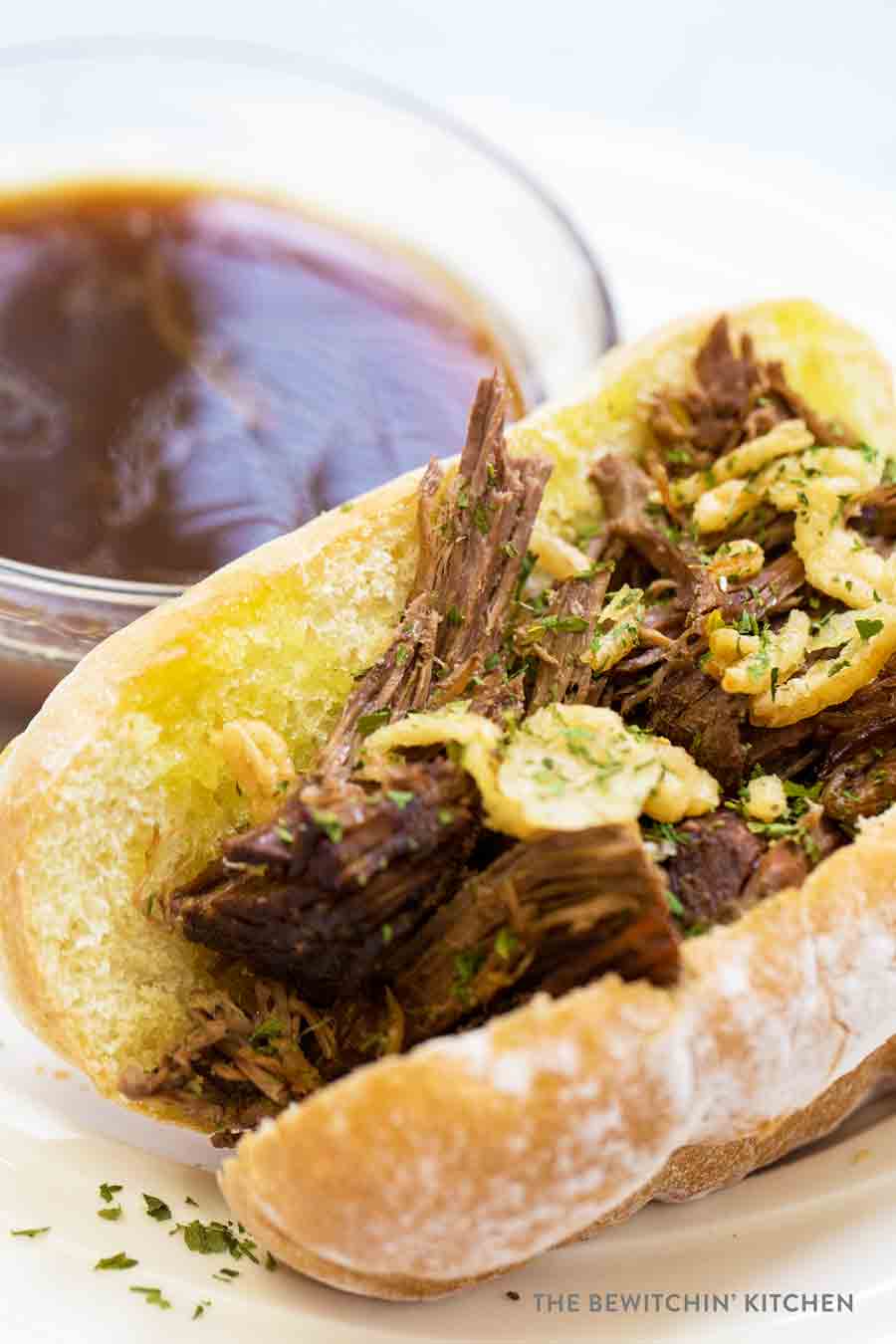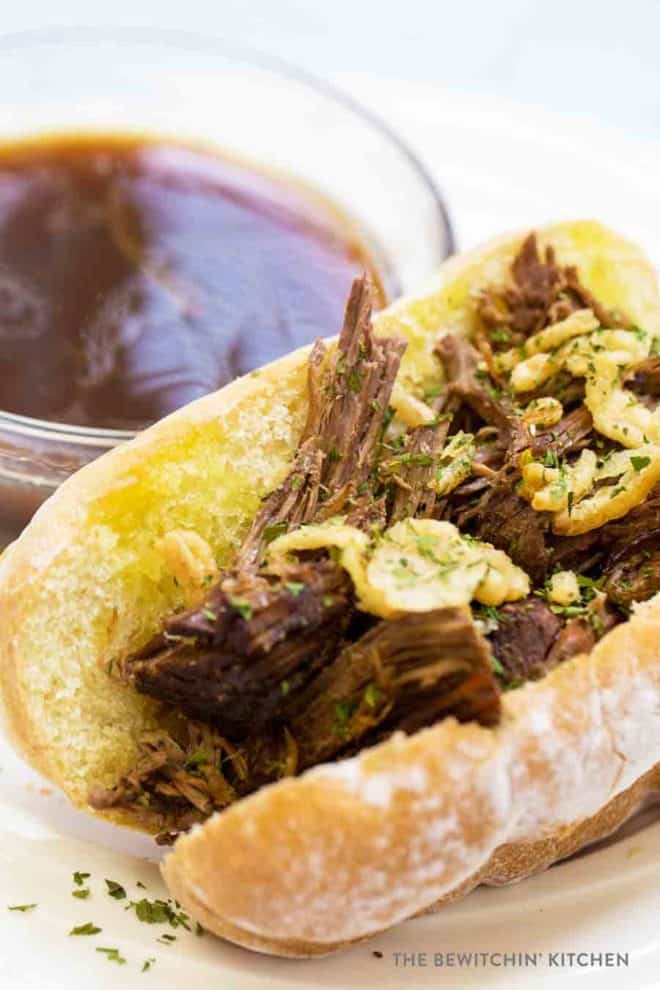 Leftover shredded beef ideas:
Beef tacos
Beef nachos
Shepards Pie
Service with mashed potatoes, Yorkshire puddings, a side of veggies, and a quick gravy for a roast beef dinner.
Supplies used:
TBK's Pro Tip: I have an 8 Qt Instant Pot, and fitting the 5 1/2 – 6-pound roast was iffy so I cut it in half and fit both in nicely.
Note: I recommend using half of the roast for the Instant Pot French Dip and save the rest for the leftovers listed above. Calorie information will be for (roughly) that amount (a 2 1/2 pound roast).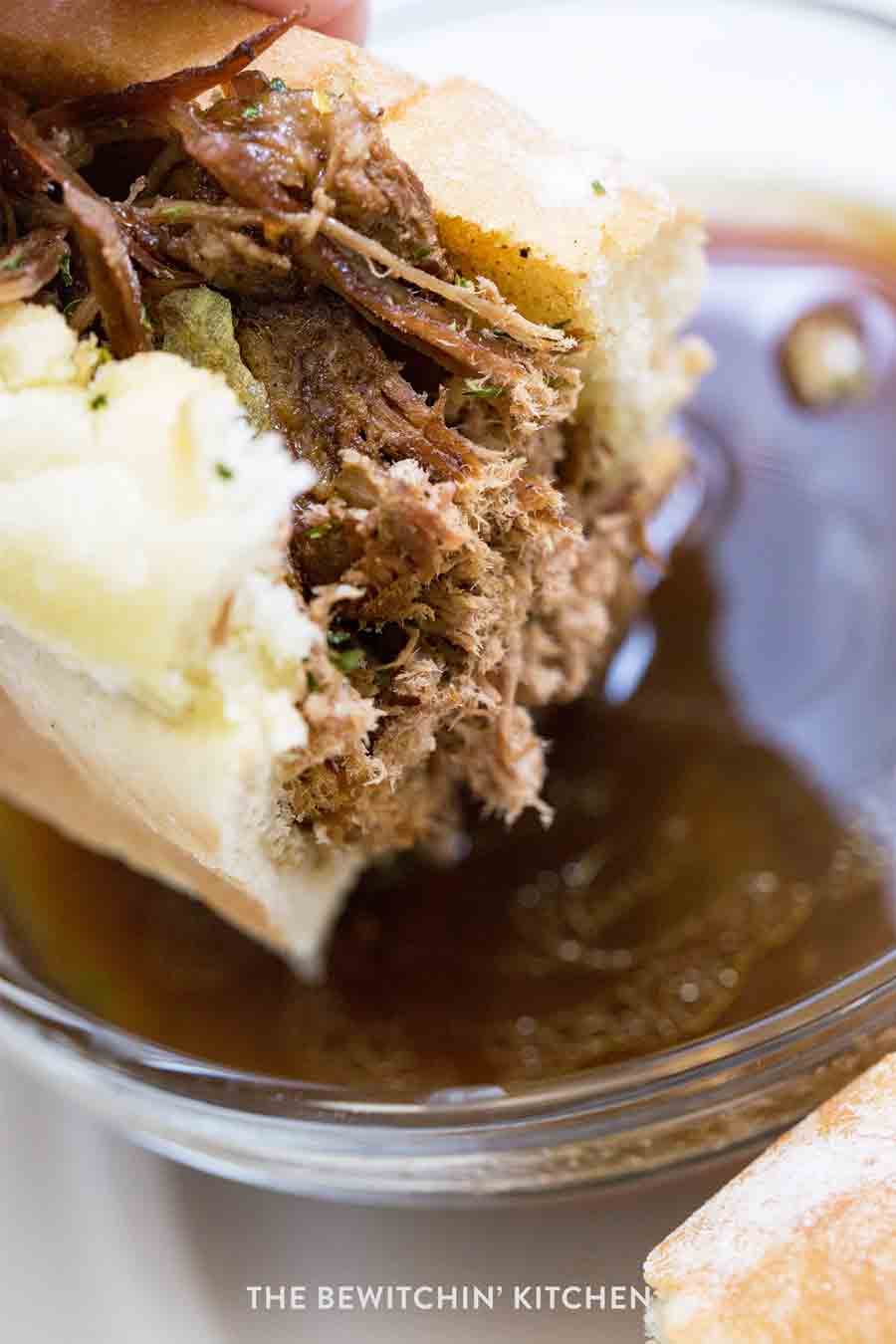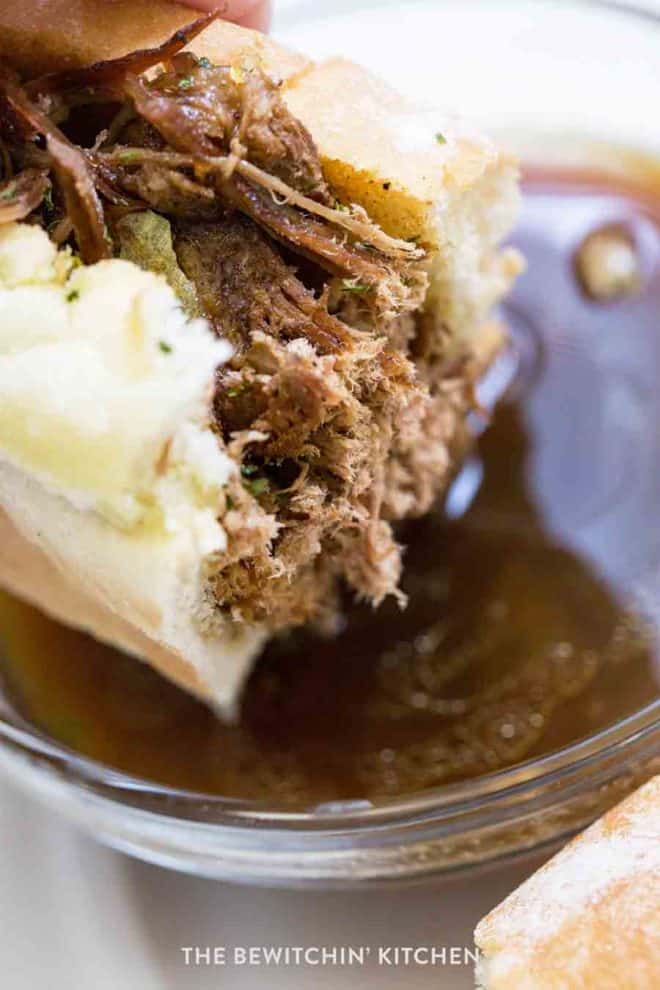 Instant Pot French Dip
Save time tonight and make this Instant Pot French Dip for your family. A rich broth, melt in your mouth roast all in record time.
Servings 6
Calories 484kcal
Ingredients
5 lbs beef roast
2 tsps garlic powder
1/2 tsp salt
1/2 tsp pepper
1 tbsp olive oil
1 tbsp butter
1 onion sliced
2 cloves of garlic minced
6 cups beef broth I used water and Better Than Boullion
6 french rolls
Optional: fried onions and horseradish
Instructions
Rub the roast with the garlic powder, salt, and pepper. Set aside.

Turn the Instant Pot to saute. Add the olive oil and onions. Sautee until brown. Add the garlic.

Top with the beef.

Add the beef broth.

Seal the Instant Pot and cook on pressure for 100 minutes.

Divide some of the beef among the french rolls, Portuguese buns, or sub buns. Top with optional fried onions and/or horseradish.

Spoon the juices into a bowl, dip and enjoy.

Tip: Turn the oven on broil, brush the rolls with olive oil and some garlic powder and toast up before you add the beef.
Nutrition
Serving: 1g | Calories: 484kcal | Carbohydrates: 34.7g | Protein: 45.3g | Fat: 18.5g | Saturated Fat: 5.4g | Cholesterol: 147.3mg | Sodium: 1174.8mg | Fiber: 3.5g | Sugar: 3.3g
Follow On Pinterest
Follow @bewitchinkitchen On Pinterest for more delicious recipes!