48 Hours in San Diego With Kids #VisitSD
Planning a visit to Southern California? 48 hours in San Diego isn't enough time to experience this amazing city, but if you're stuck on time here is how we spent our two days in what's nicknamed the city in motion.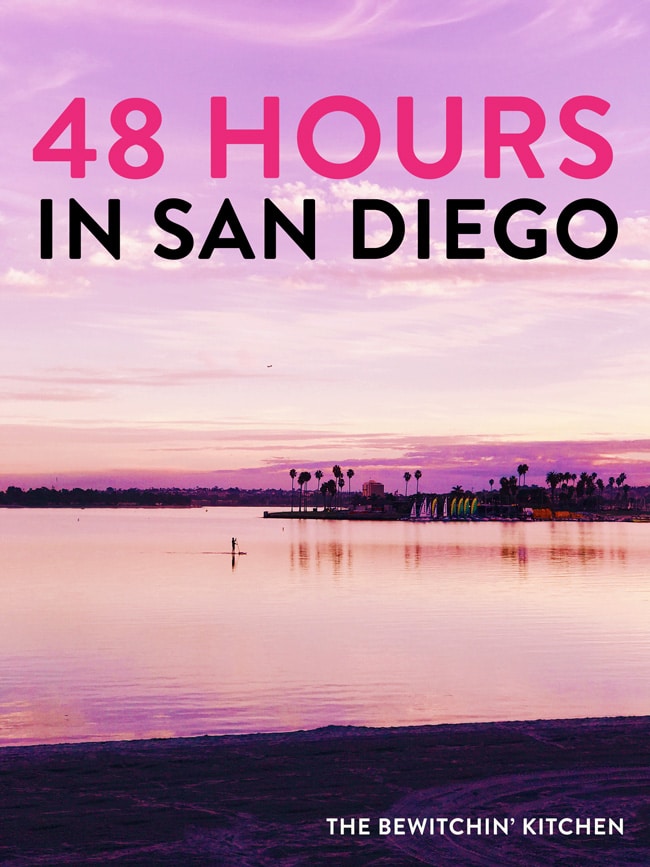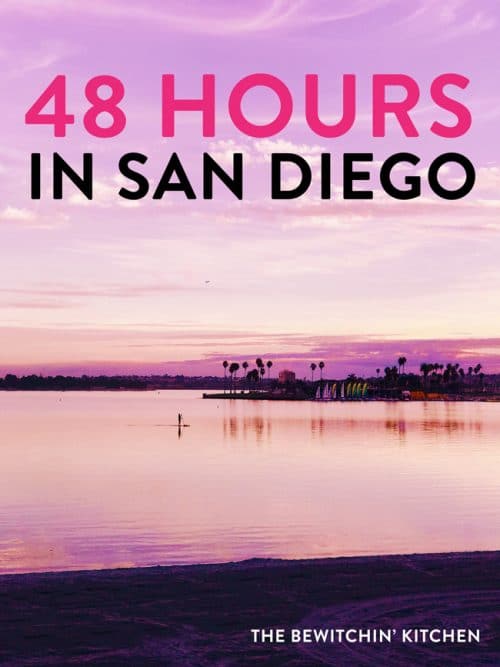 48 Hours in San Diego
[clickToTweet tweet="48 hours in San Diego (with kids). What to do and where to eat! #VisitSD" quote="48 hours in San Diego (with kids). What to do and where to eat! #VisitSD"]
As for accommodations, we stayed at The Catamaran Resort and Spa. What a place! My son loved it due to all the ducks, the pool, and the parrots. I'll talk about The Catamaran more in the next few weeks (I have a ton of video to edit and show you).
Here are the sights and attractions our family experiences in San Diego:
Legoland, California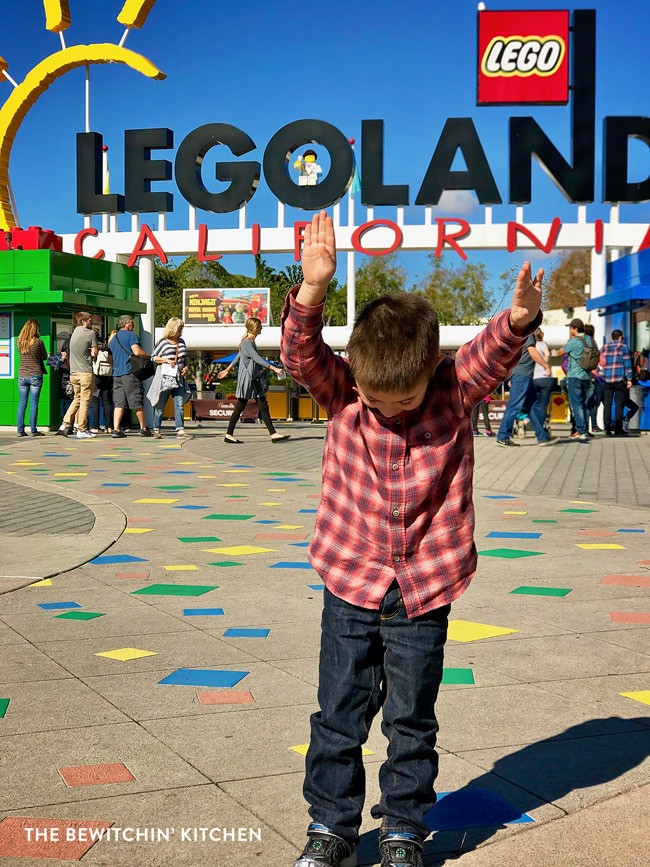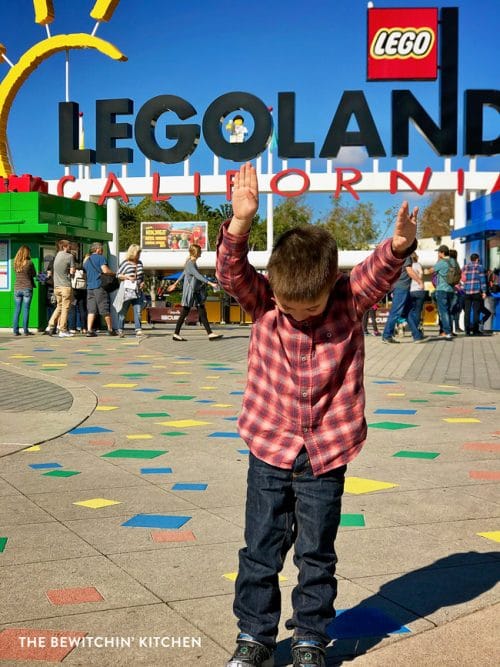 Legoland was the original reason we decided to visit San Diego. Since my son was a little over two, he found a YouTube channel of a family that visited Legoland and he has talked about it ever since. We kept the Legoland trip a surprise and revealed it before we left the Catamaran resort to Carlsbad.
I'm not a Lego fan, my husband was never a Lego fan but we loved Legoland. Carter was in his glory. I think Legoland is perfect for kids 10 and under, there were no limits on rides and there were a lot of little ones running about.
Legoland food tip: Get the apple fries and if you love BBQ then have lunch at Knights Smokehouse BBQ.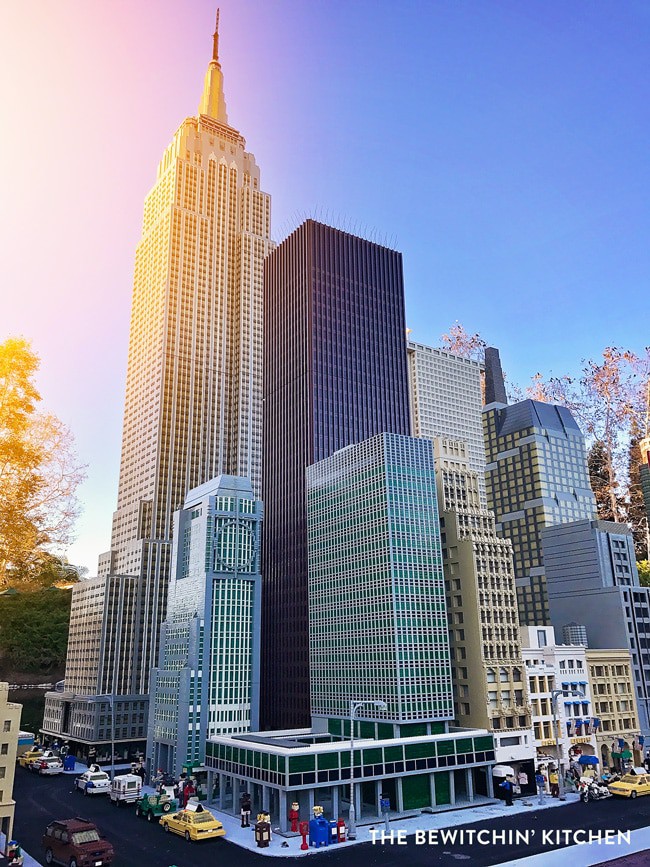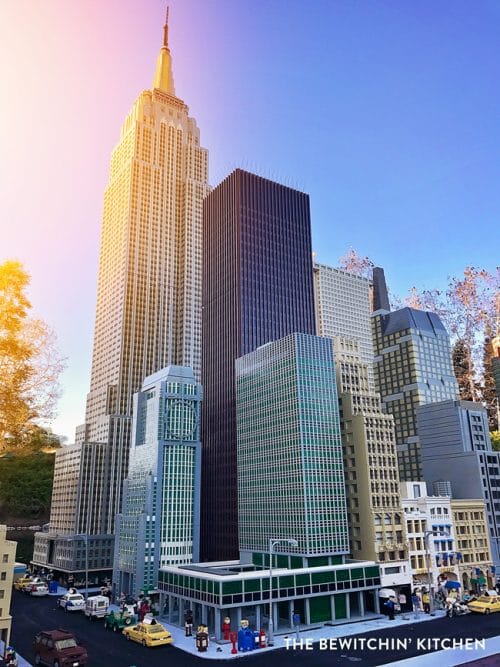 I feel that Legoland deserves a post on it's own, so watch for that over the next few weeks. I have over 100 images and videos to sift through from Legoland alone, so maybe watch out for that over the next few months (ha).
Lunch at Morays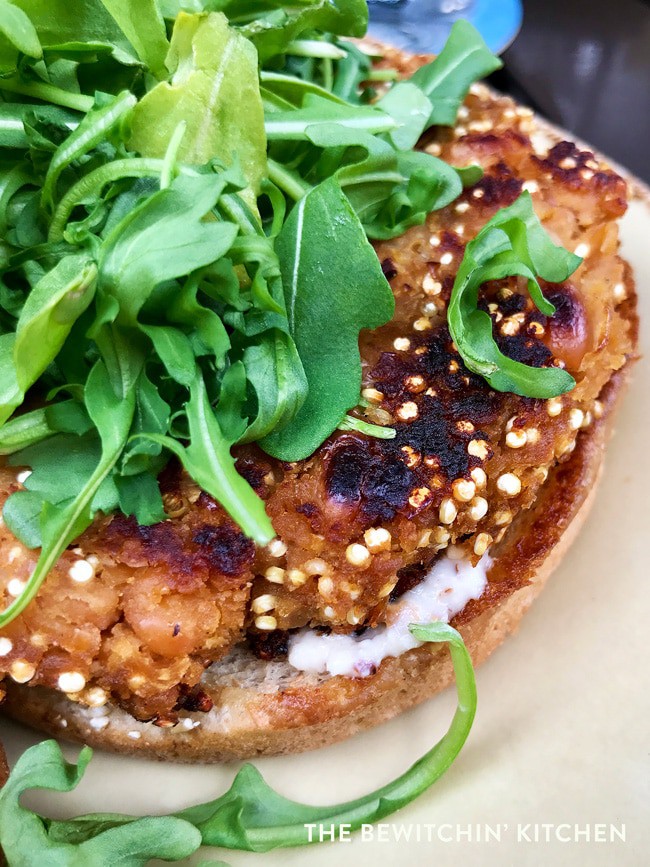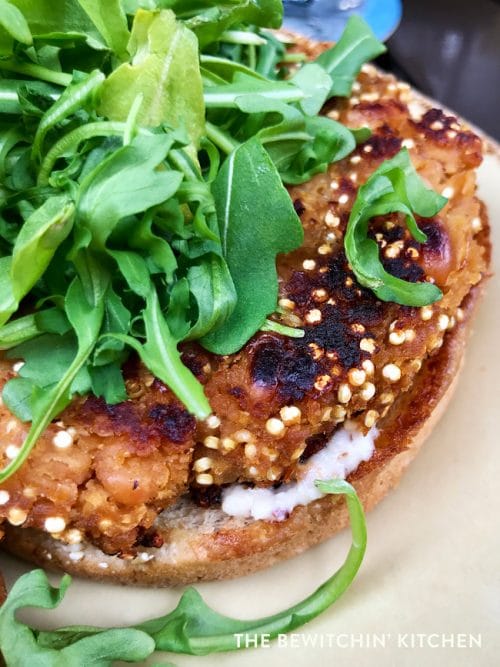 If you like a casual dining atmosphere, then you need to check out this restaurant at the Catamaran Resort and Spa. I had the Skinny Burger, it was amazing and so was the service. I preferred it over Oceana (the other restaurant at the Catamaran), although I believe it all comes from the same kitchen (just a slightly different menu).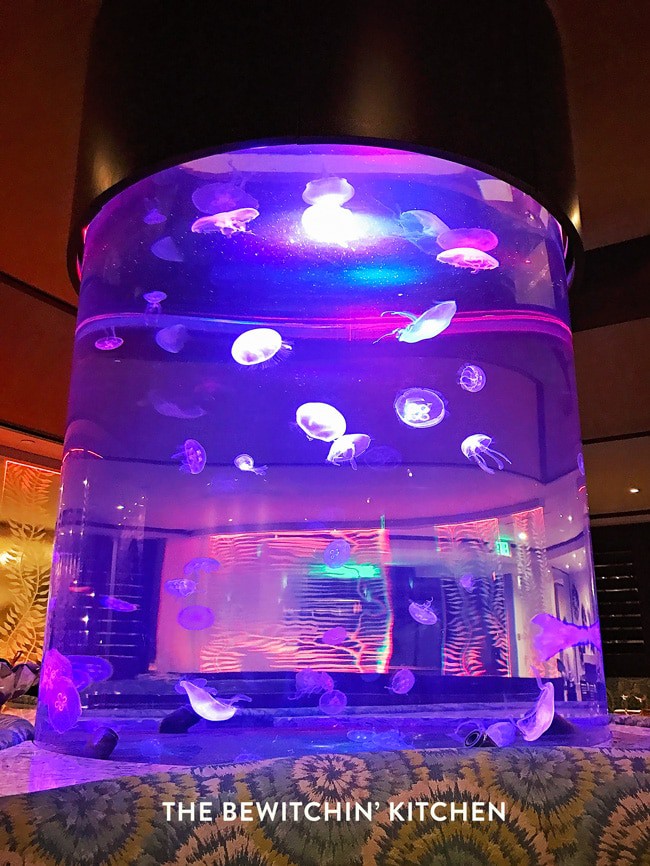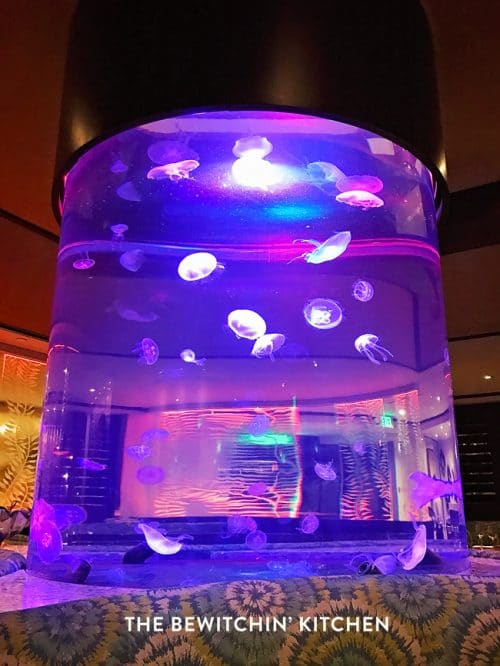 My son loved the jellyfish tank at Oceana.
San Diego Zoo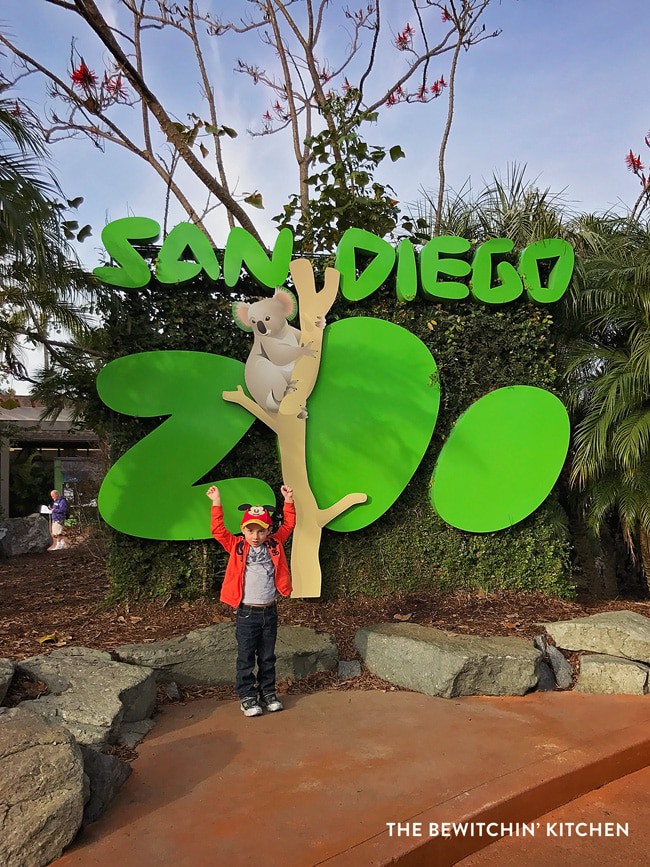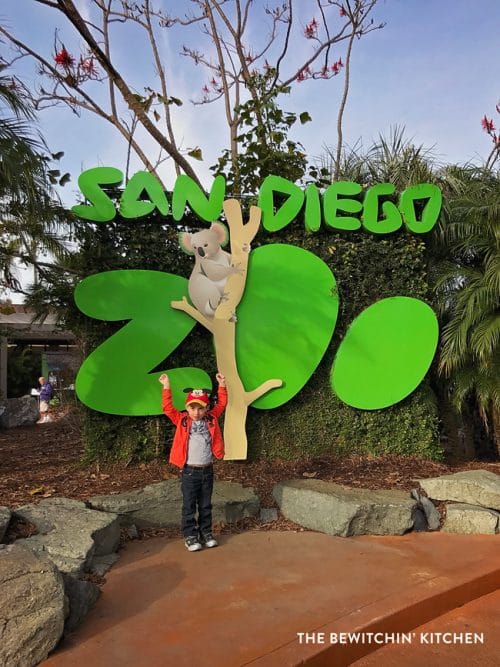 Visit the San Diego Zoo is a no brainer, it's fun for the whole family. This was the first time my son ever visited a zoo and it was a hit. Not only was it a hit with him, but he was a hit with the animals (especially the Cheetah, he kept following him).
Casa Guadalajara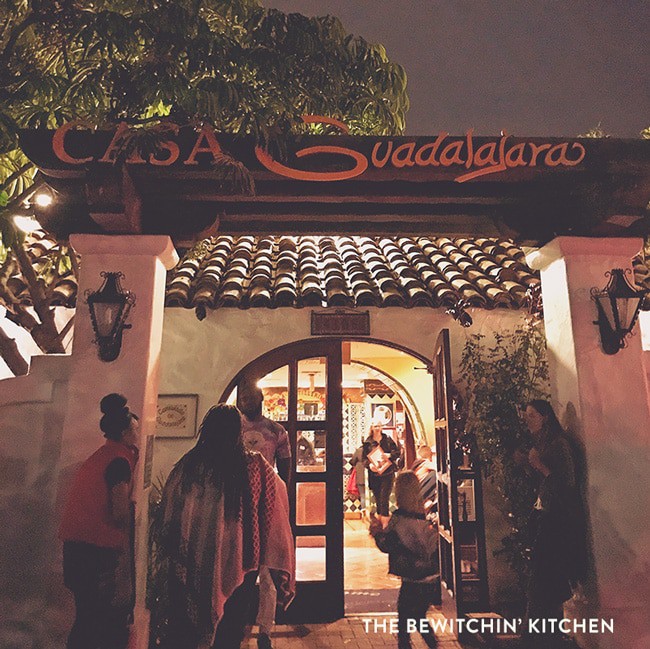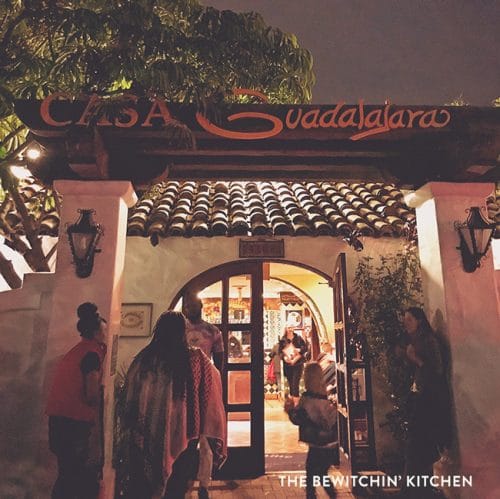 If you have 48 hours in San Diego, plan one of your dinners here at Casa Guadalajara and don't forget your appetite. Seriously, you are going to get so much food here, it's not even funny.
First things first: order the horchata. Have you ever tried it? Before Casa Guadalarja, I hadn't and now I'm scouring the internet for recipes. It's a delicious drink that almost doubles as a dessert.
I ordered the chicken fajitas, I received so much food! My serving was more than what I make my whole family. I thought my stomach was going to explode.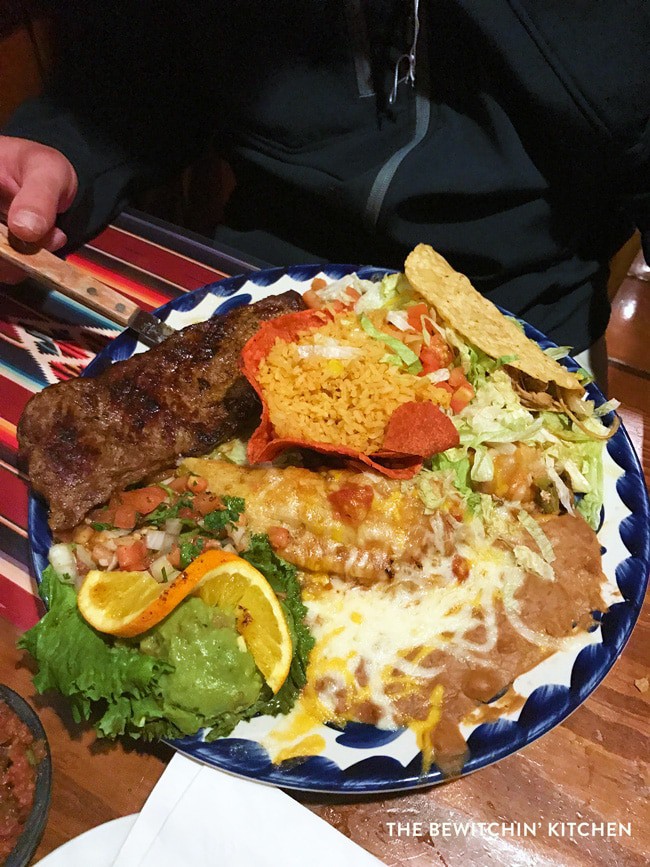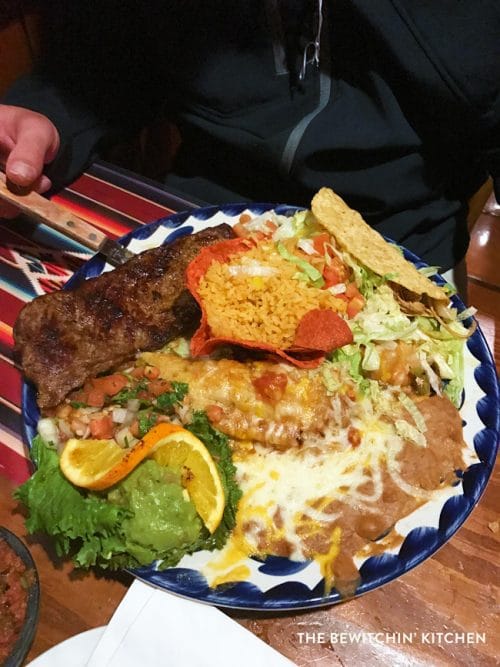 The plate was wider than my husband.
My husband? His order had the most food I had ever seen on a single serving. Even after he finished eating, it didn't look like he touched it.
If you like Mexican food (and a lot of it) you will love this place!
The Beach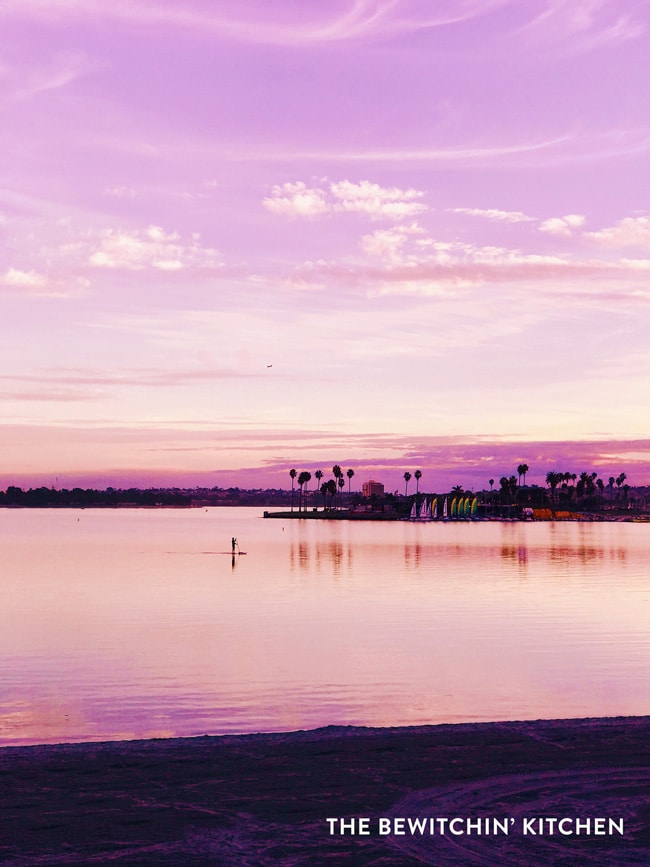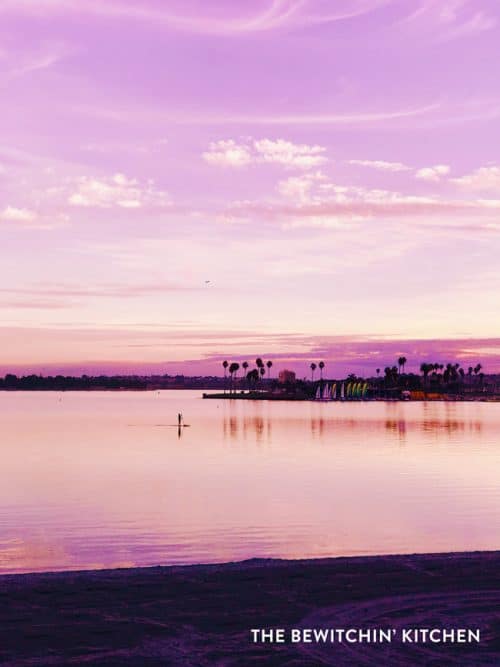 Don't forget to relax!
If I could do it over again, I would have spent an extra day (or two) in San Diego so we could have a full beach day just to relax. Traveling takes a lot out of a family and it would have been nice to spend more than an hour walking the beach (and maybe spend time at the spa).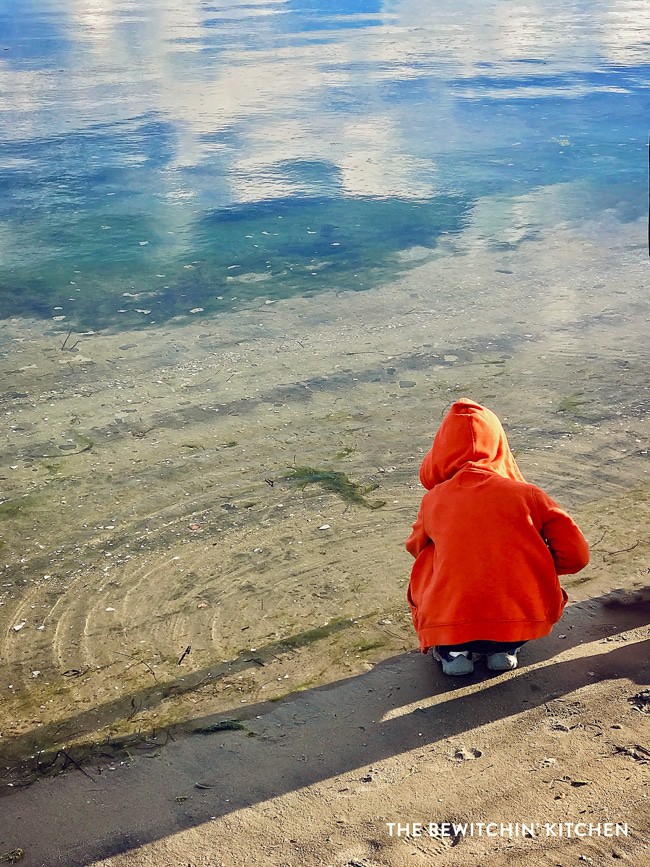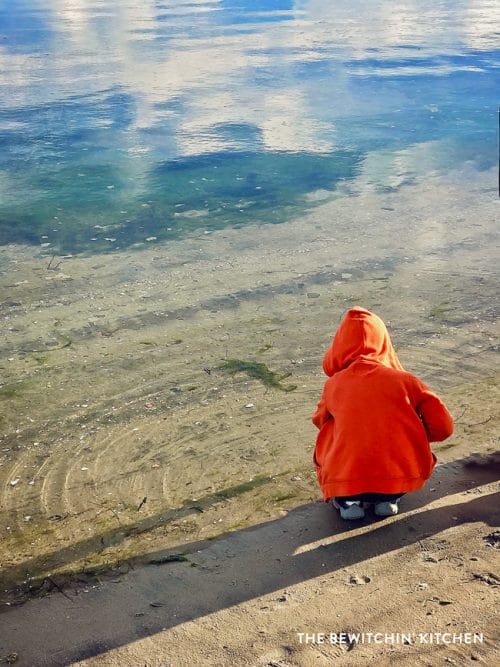 Other Things To Do In San Diego
Sea World
Tour Old Town San Diego
Bar in Old Town – I'm going off memory from the title, but I think this was it. While I was at Disney, I was told by a manager at another restaurant that if I had a babysitter, I had to check out this bar. I didn't, but I thought this would be a fun suggestion for those of you who do.
Belmont Park
Golf
If you're heading to San Diego and want ideas on what to see for sights and attractions then contact Visit San Diego. They'll help guide you to the activities that will suit your family best.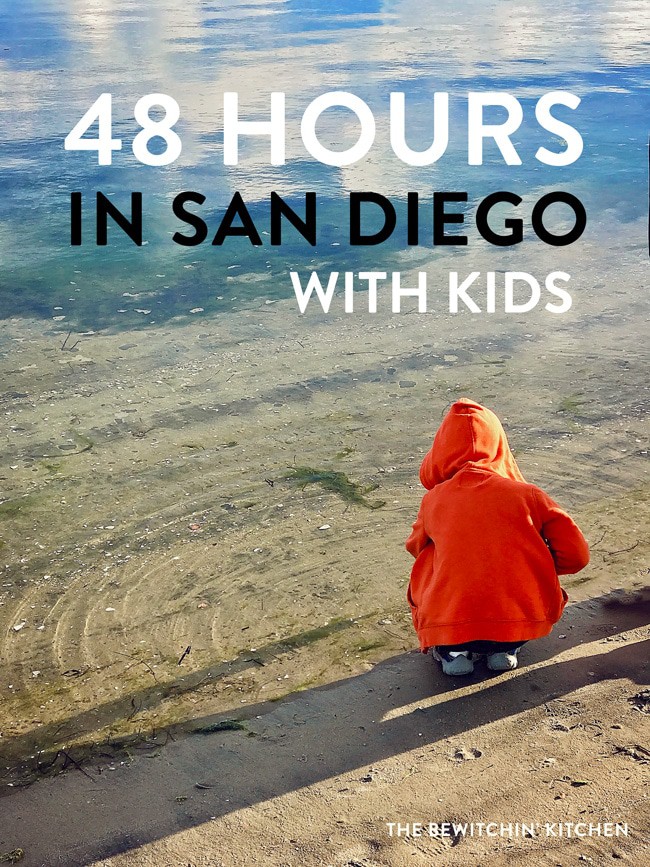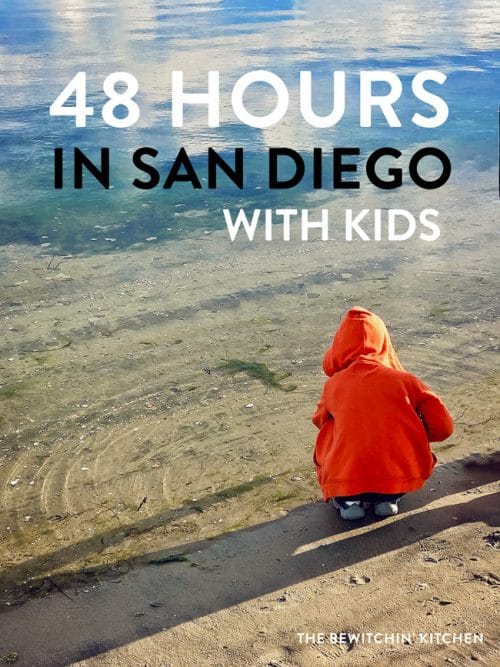 My 48 hours in San Diego were hosted by my friends at Visit San Diego.