Catamaran Resort and Spa in San Diego
During our 48 hours in San Diego, we stayed at the Catamaran Resort and Spa. I wanted to share a little bit from our stay with you, in case you head down to the southern California coast.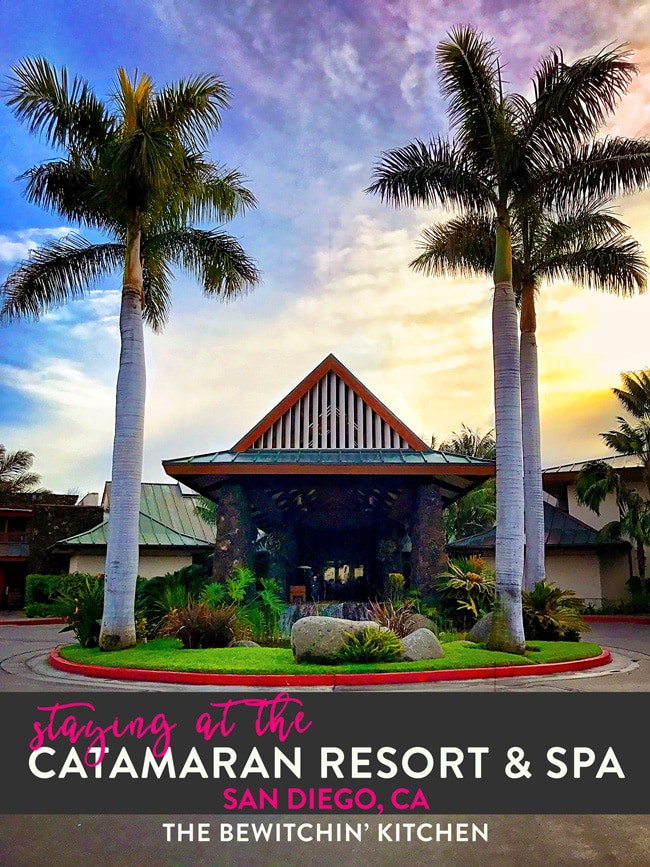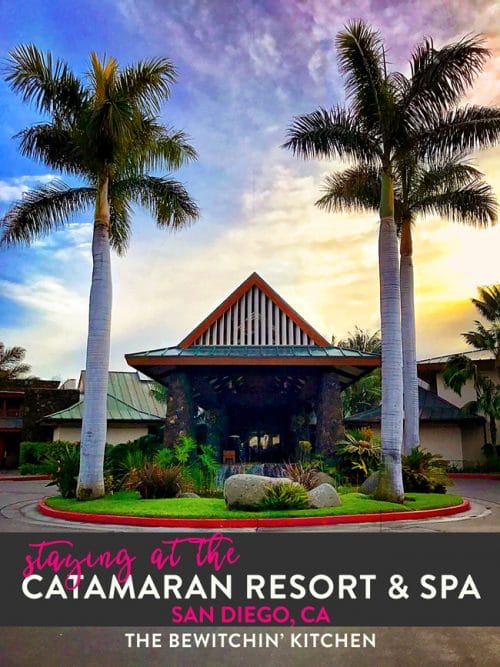 The Catamaran Resort is an experience on its own. From the tropical feel as soon as you walk in, the Parrot shows and dining under the stars next to the ocean. There is fun for all ages at the beach resort.
Catamaran Resort and Spa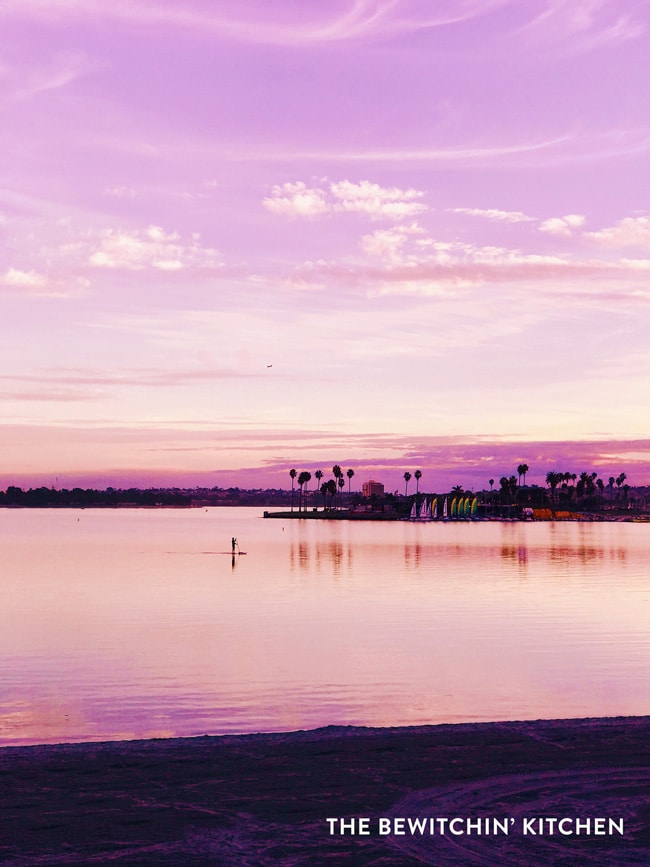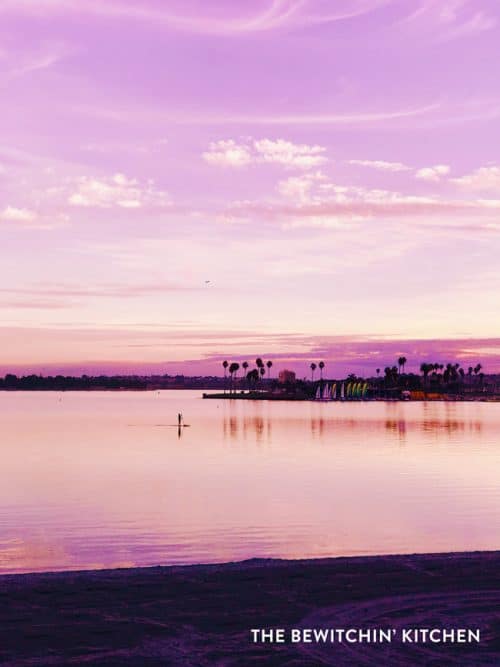 The view from our room at sunrise.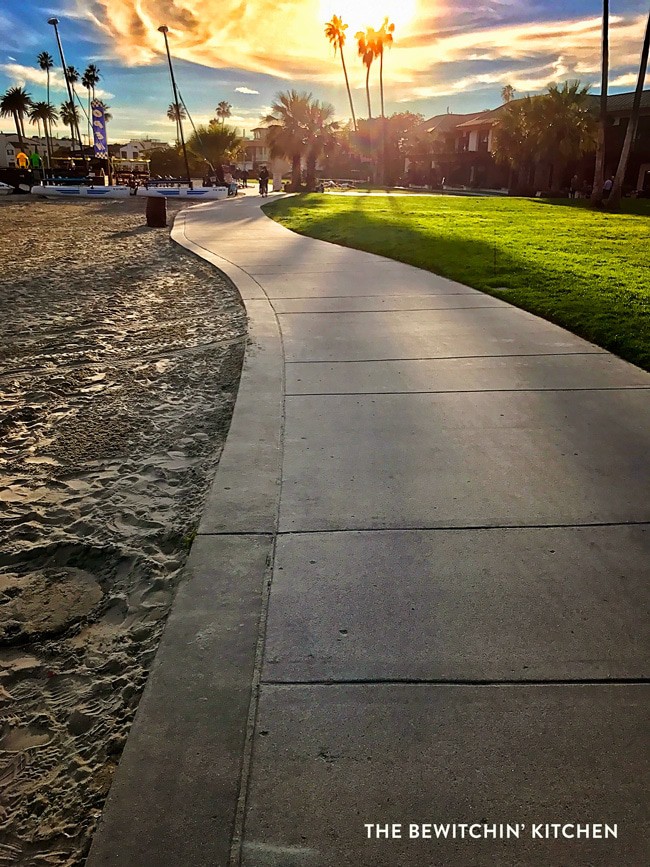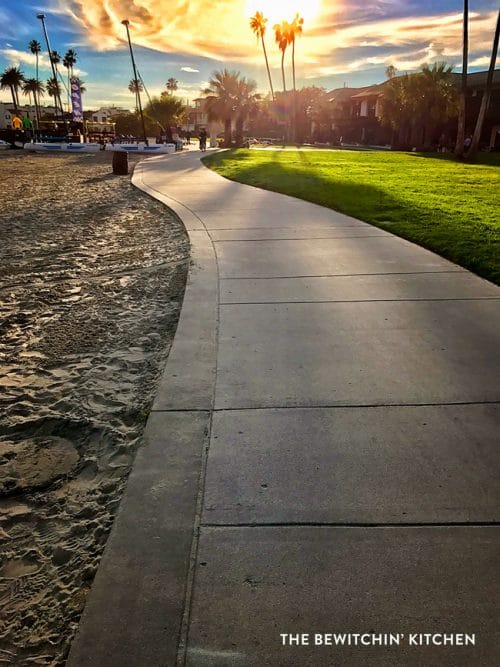 The Catamaran Resort is located right on the ocean, Mission Bay to be exact. The beach itself is well groomed and there were rentals at the end of the pier. I wish we stayed an extra day in San Diego to have a family beach day, but we were limited on time. I loved to see all the families being active together, riding bikes, roller blading, or taking a walk.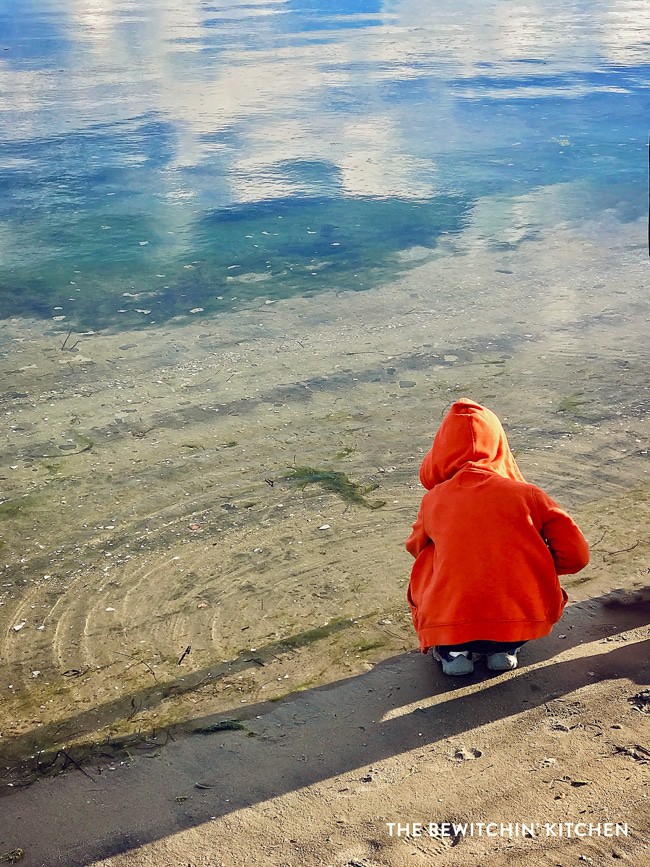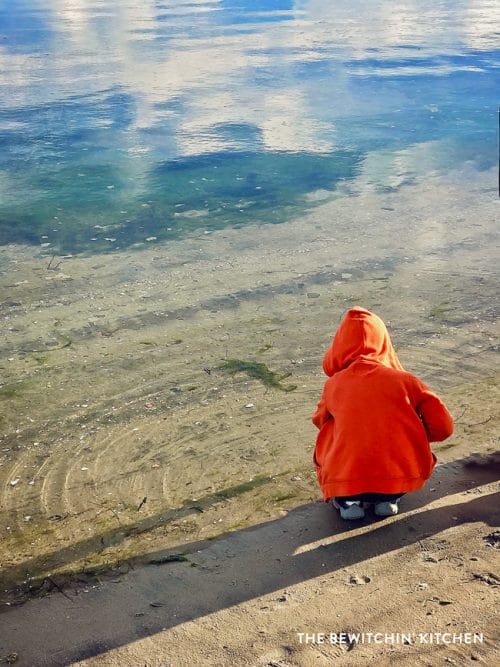 Although it was chilly (it was early January after all), my son loved playing on the beach.
Catamaran Resort Room Tour
Here's a quick room tour of our seaside room.
Catamaran Resort Parrots & Ducks

My son was in his glory here with all the ducks! While walking our path to our room we would stop to say hello to the ducks everywhere (on the grass, walkway, and the ponds). He still talks about them.

[adthrive-in-post-video-player video-id="sCxk92ZQ" upload-date="2017-02-15T22:01:50.000Z" name="Talking Parrots at Catamaran Resort" description="Talking parrots at the Catamaran Resort in San Diego" player-type="default" override-embed="default"]
My favorite were the parrots. We were able to catch a few demonstrations and learned a bit about parrots (they're really smart). Check the video out and you can see how they also have a sense of humor.
More Family Fun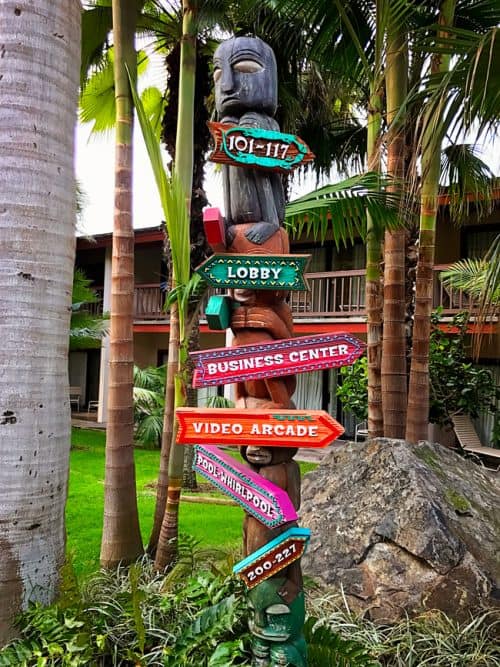 There is so much for families at the Catamaran Resort. The beach, the rentals, and even a pool and arcade! What I like is that mom can go for a spa day while they kids and husbands are perfectly content! I never had the chance to check out the spa, that's for next time.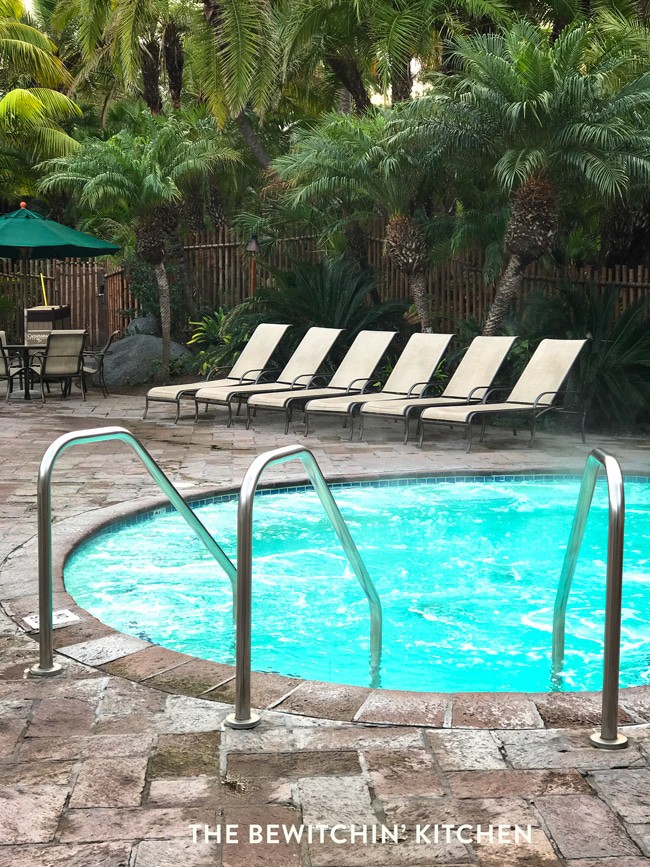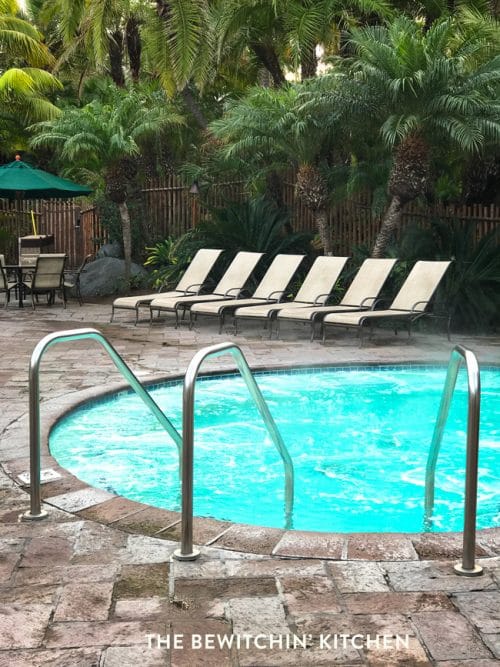 The pool was a huge hit with my kid (when is it not?) I preferred the hot tub (seen above). What I liked about the hot tub was that it was large so you're not rubbing up to strangers (I avoid hot tubs if there are more than a few people in it usually). On the pool deck they also had a BBQ and a bar, they were closed since it was chilly outside but I can see it being a fun way to spend the afternoon during the warmer months.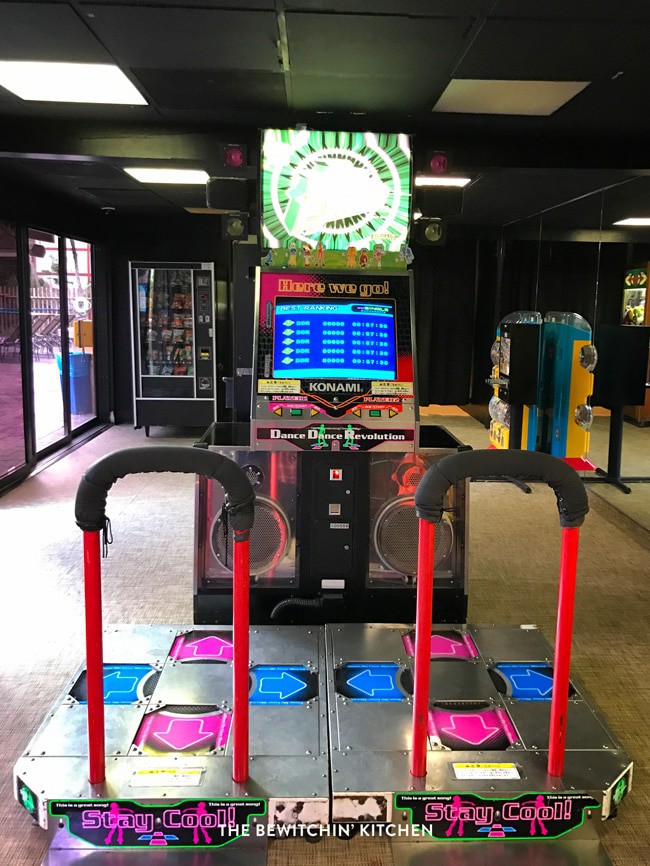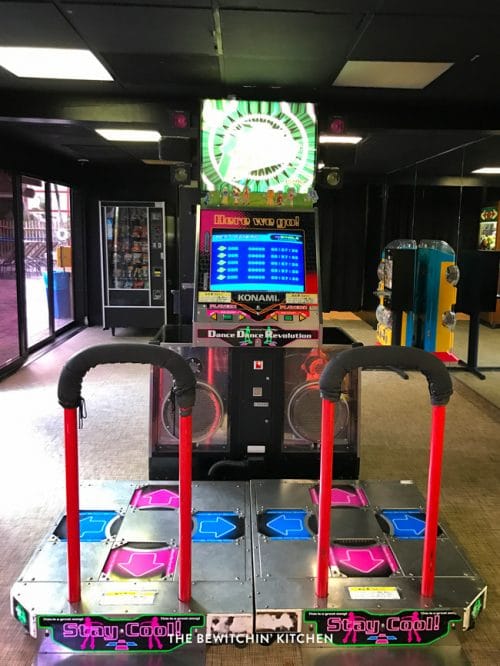 Right off the pool is an arcade. This resort is made for families! My son had so much fun attempting DDR and some of the old school games I remember from when I was a kid.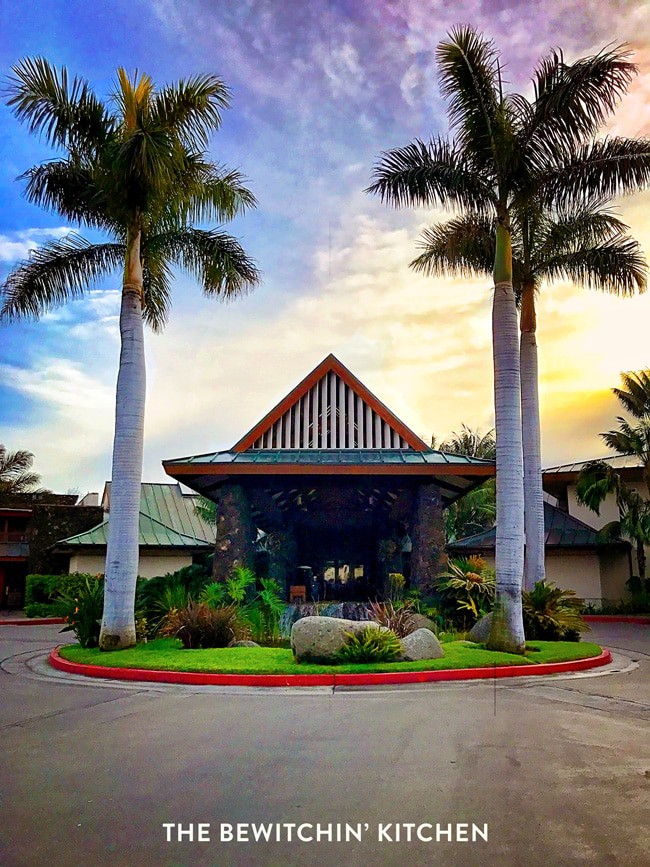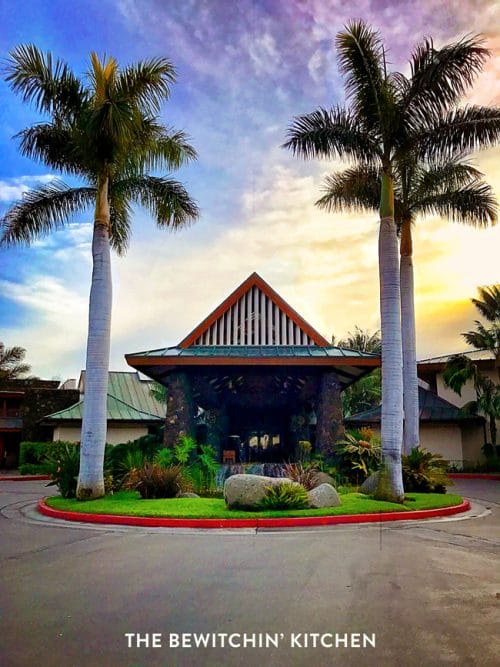 For more information on The Catamaran Resort, or to book please visit their website.
PS: Here's things to do in San Diego.
Disclosure: I was hosted by The Catamaran Beach Resort and Spa in sunny San Diego. All opinions are my own.