How to Make a Candy Bouquet
Have you ever wondered how to make a candy bouquet? Follow my easy how to guide below! Whether you're crafting a Valentine candy bouquet or want to put together a chocolate bouquet for a special occasion, you'll find plenty of tips to make one stunning creation.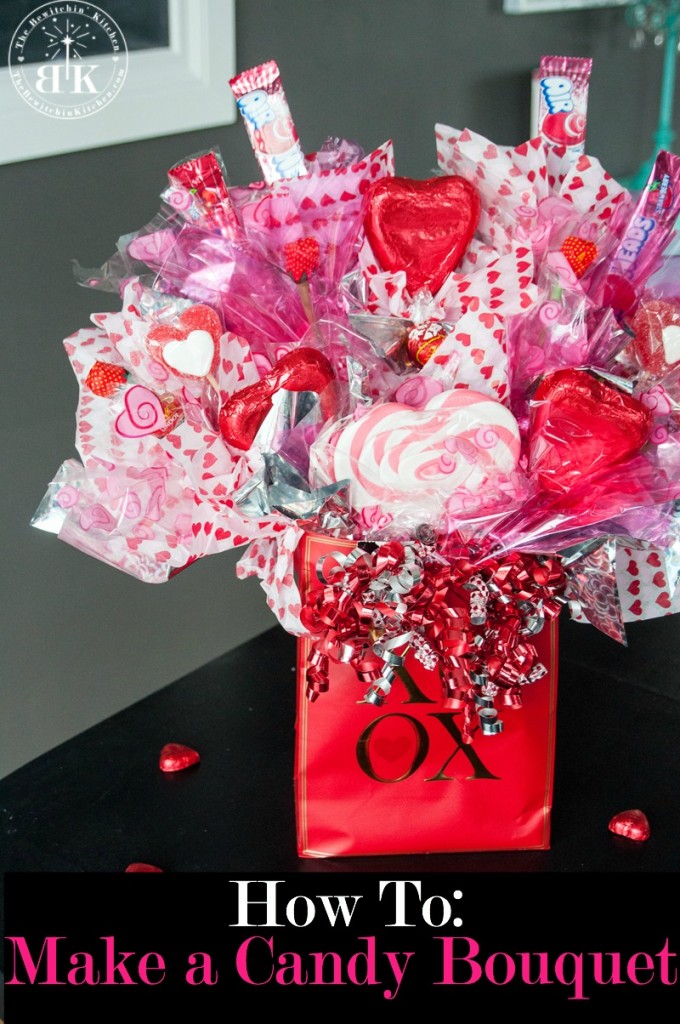 This post contains affiliate links.
Are you looking for a homemade gift that looks impressive? I have the perfect task for you! This candy bouquet DIY is the perfect gift for any occasion — Teacher's gift, Valentine's Day, Mother's Day, Father's Day, Graduation, Birthday gift, etc. Best of all, it's cheap and makes a great dollar store craft.
Before you head to the store, dig through your wrapping supplies to see what you have on hand. There's a good chance you may already have most of what you need!
Where to Buy Candy Bouquet DIY Supplies?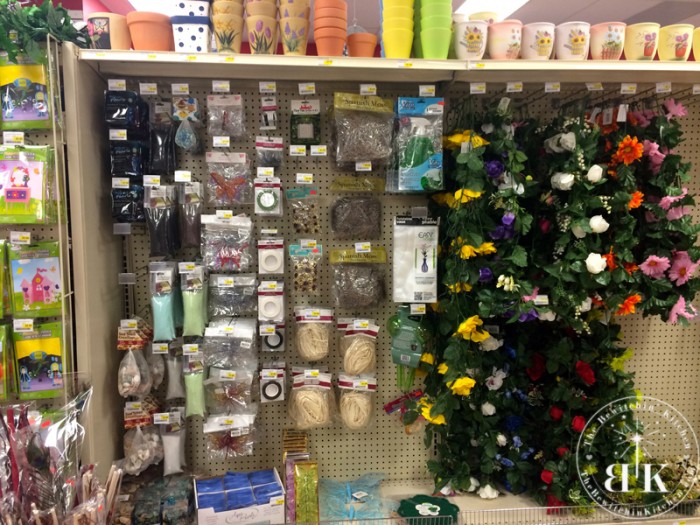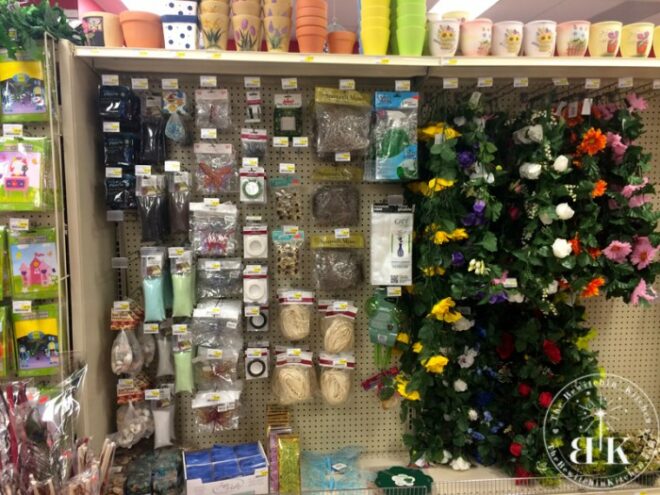 Everything you need to make a candy or chocolate bouquet can be found at your local dollar store!
Floral tape is the most important factor in this craft, but don't worry it's not hard to find. You can find floral tape with the fake flowers in stores like The Dollar Store and Walmart. If you can't find it, it is available on Amazon.com and Amazon.ca.
You can also find many of the supplies at craft stores, but their candy is often overpriced. In order to save both time and money, stick with a one-stop shopping trip!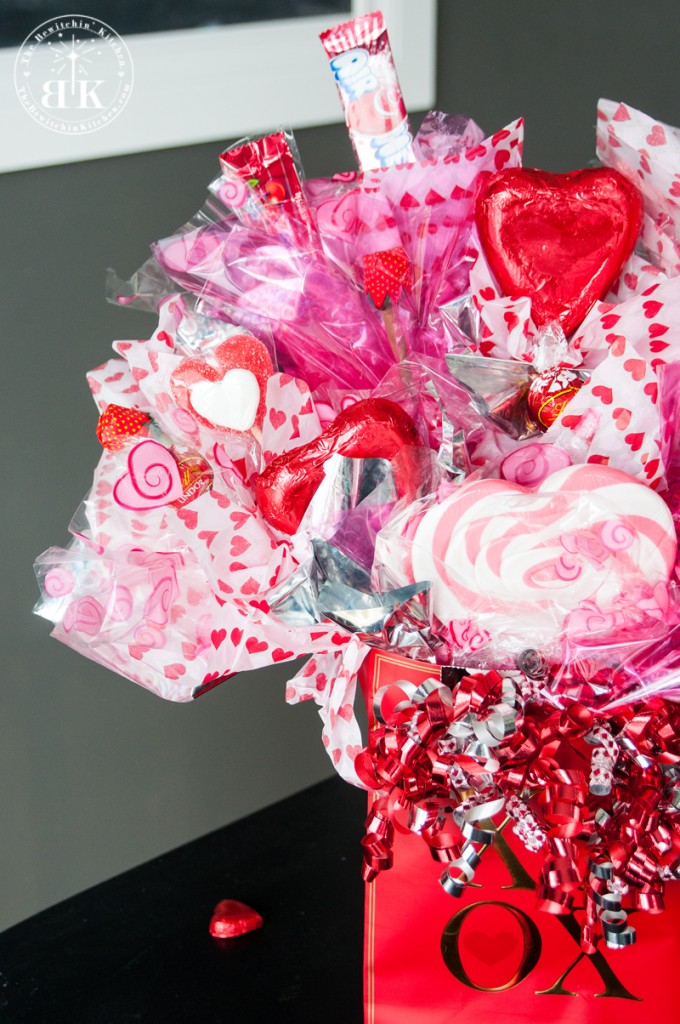 DIY Candy Bouquet | Supplies Needed:
Gift bag or box (feel free to use seasonal wrapping paper to make the box more playful)
Dry floral foam block or Styrofoam
Package of wooden skewers
An assortment of candy and chocolate
Wrapping paper, tissue paper, and cellophane in coordinating colors/designs
Be sure to remove any price tags or stickers before getting started! It's easy to forget once you start this candy bouquet DIY tutorial, and it's a lot harder to dig them out once everything is assembled.
How to Make a Candy Bouquet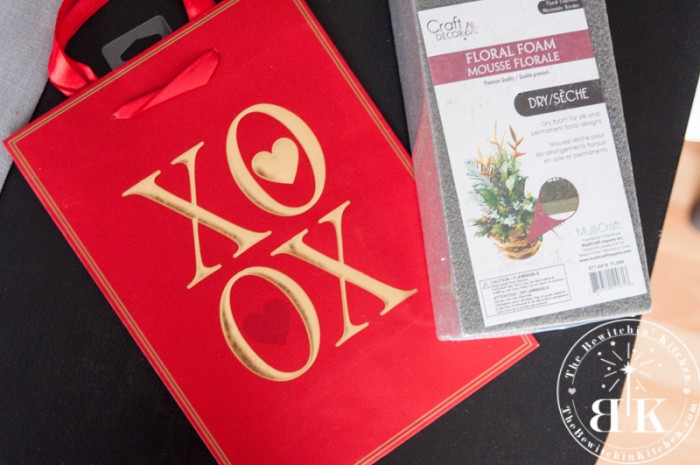 TBK's Pro Tip: Need a better visual? Watch the video at the bottom of the post to see how to make a candy bouqet from start to finish.
Step One: Gather Your Supplies
First things first, you need to stuff the gift bag, box, or whatever you are using as a base with a floral block. For this particular Valentine candy bouquet, I needed to use two floral blocks. You may need to use more depending on the size of the bag — fill it as close to the top as possible while keeping it sturdy.
Next, you'll need to wrap your dowels or skewers. It helps if they are pointed on one end so they are easier to push into the floral block.
Wrapping sticks is a technique you need to get down, as you're going to be doing a lot of it. You will want to keep the floral tape tight as you wrap it (the tape has a little bit of stretch to it). Here's a short video to give you another view on doing this in case the photos are not clear enough:
Step Two: Create your blooms
Now that you have that part down, go ahead and make a few sticks. For this DIY candy bouquet, I made a total of 17. You may need more or less depending on the size of your candy bouquet and the size of the base.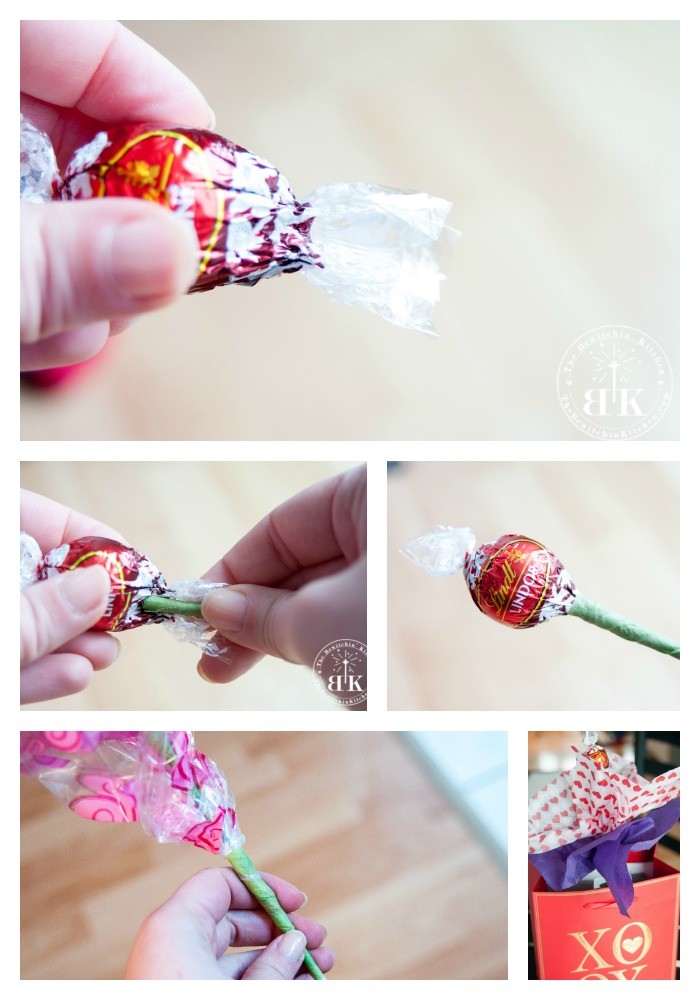 Start by wrapping the different treats to ensure you have enough for your chocolate bouquet. I used a mix of chocolates and candies for my Valentine candy bouquet, but any wrapped treats will do. So the first step is wrapping your candy/chocolate. I use a similar technique as I did with wrapping the sticks. I know a picture is worth 1000 words, but a video is a lot more helpful in cases like this.
Use a similar technique as wrapping the sticks to attach each item to the stick. Use tissue paper or cellophane to add "foliage" to each stem and help fill out your DIY candy bouquet — you can simply wrap smaller pieces around the sticks or poke a hole through the center and pinch it together before wrapping.
Trust me, it's really easy once you get the hang of it!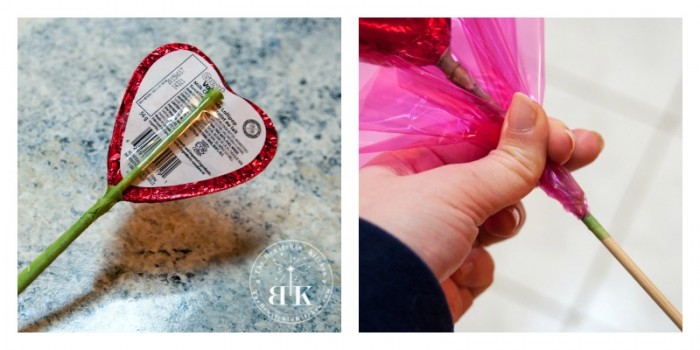 TBK's Pro Tip: Some items needed a little more support or can't be wrapped at all (like Airheads), so I like to secure those with strong tape (packing tape works great here).
Step Three: Assemble
Start placing your sugary florals into the foam block, inserting them at varying heights for a full bouquet. Be careful to vary the placement so everything is balanced and there aren't any noticeable clumps anywhere.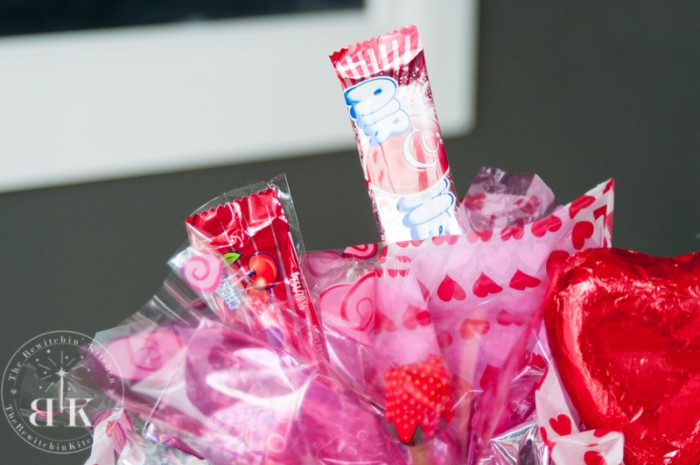 Another tip I want to add is to make sure you have an assortment of candy. For this Valentine candy bouquet, I grabbed chocolate hearts and those strawberry candies that everyone loves but no one buys (except for me, clearly). Air Heads, Lindt chocolates, and a few other fun and cheap candies filled in the chocolate bouquet nicely, and a giant heart lollipop made for the perfect eye-catching centerpiece.
Step Four: Add finishing details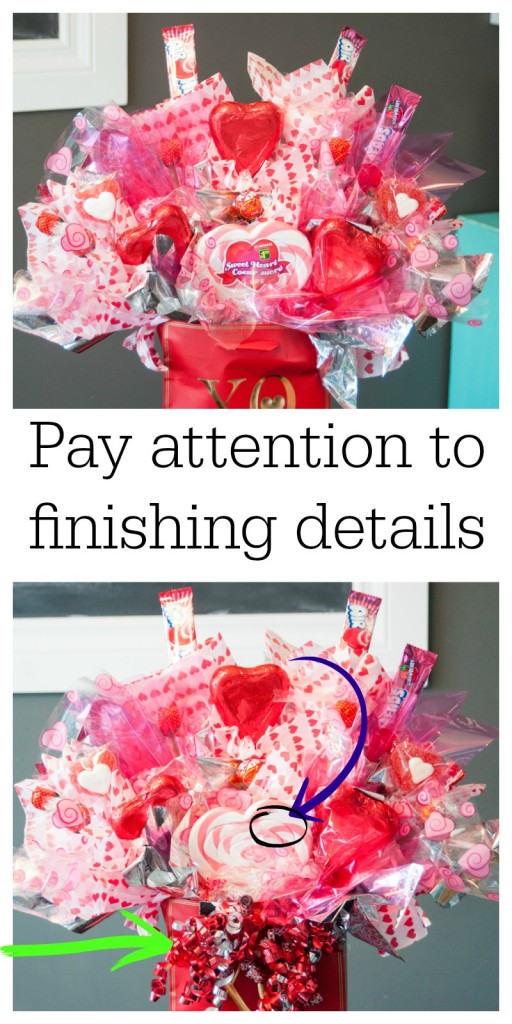 Take a step back and look at your creation. Use extra tissue paper and cellophane to fill in any spots that look empty — you can even attach them to sticks without candy to hold them in place.
I also added two bows to cover up the straps from the gift bag, which worked beautifully. You could also glue down additional candies or themed flourishes to really make your chocolate bouquet unique.
If you like this Valentine's Day Candy Bouquet, check out these other festive ideas:
I think any candy bouquet DIY would make an incredible teacher's gift for the end of the school year or a special way to show appreciation to just about anyone!
So what do you think? If you like it, don't forget to Pin it!
Looking for more great ideas? Click here to follow me on Pinterest!
Visit Randa | The Bewitchin' Kitchen's profile on Pinterest.