7 Easy Crockpot Dinner Recipes for Busy Weekdays
Weekdays are usually busy, and most of us don't have the time to cook and prepare an elaborate dinner to feed the family or treat ourselves. Lucky for us, we have a savior: the effortless and ever-helpful Crockpot! Instead of settling for unhealthy takeout, check out these super delicious and easy Crockpot dinner recipes that will transform your busy weekdays!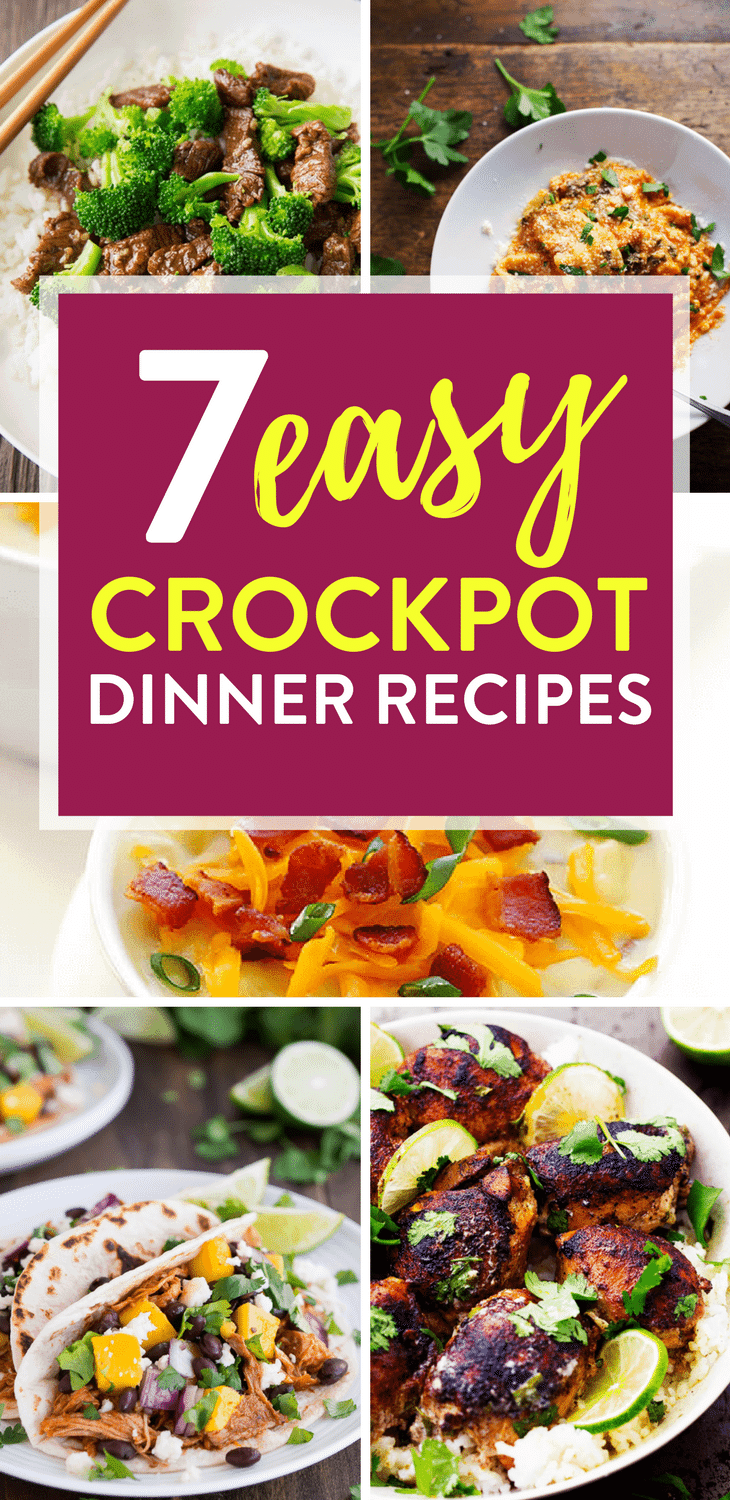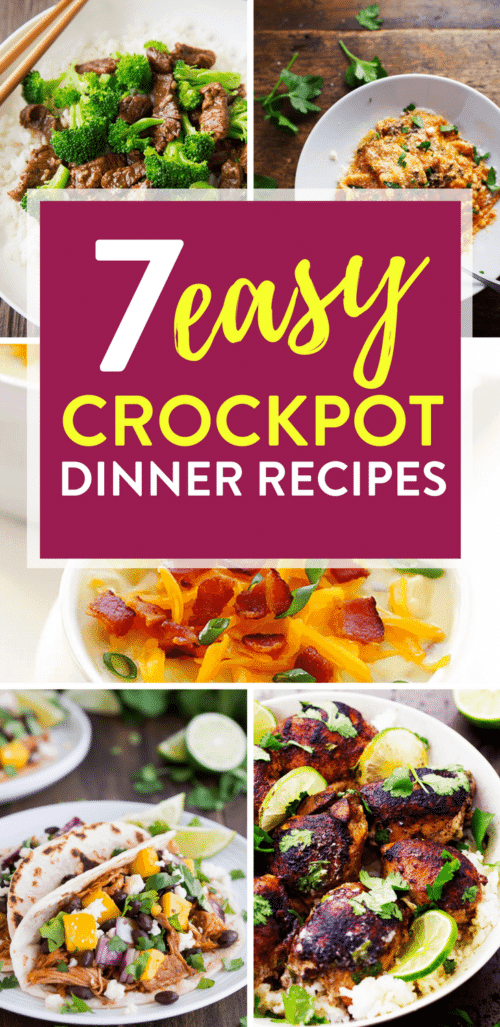 7 Easy Crockpot Dinner Recipes for Busy Weekdays
Supplies I personally recommend:
Disclosure: these two items are affiliate links, which means I get a small commission if you purchase (at no added cost to you).
Slow Cooker Beef and Broccoli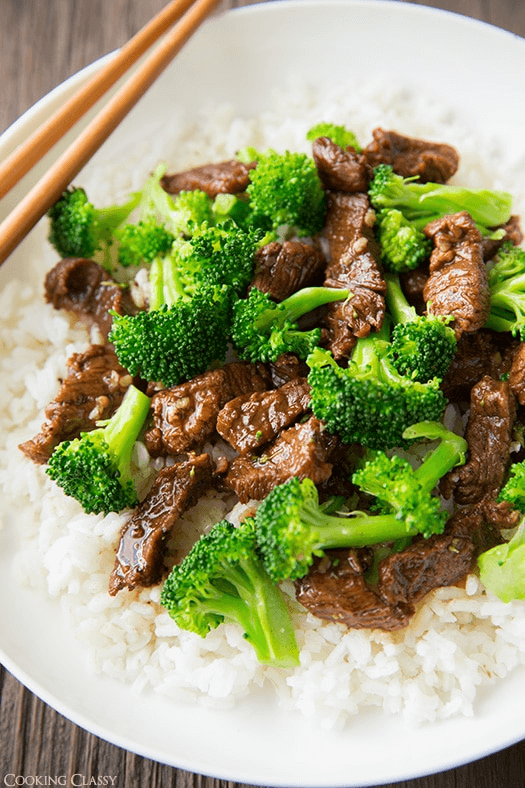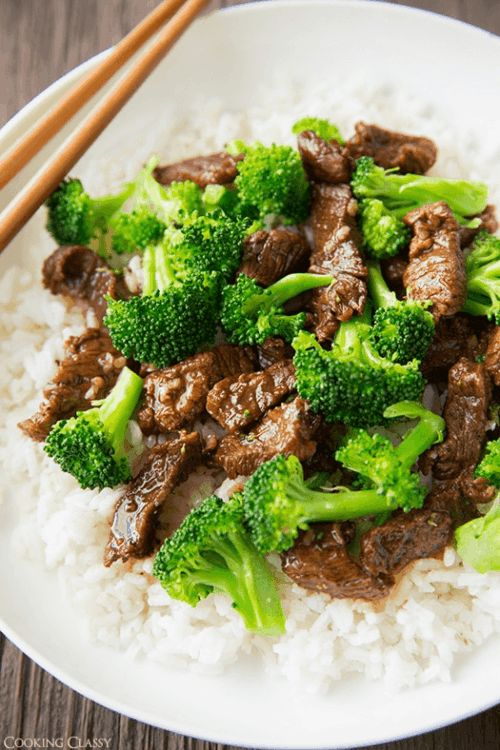 Source: Cooking Classy  
Let's start this list with a delicious combination of beef and broccoli! The recipe by Cooking Classy is super easy and simple to prepare, and it only requires ten minutes of prep work, perfect for those days where you have no time to cook dinner.
The slow cooker will do all the work here, leaving you with flavorful tender beef and broccoli combined with a tasty Asian style sauce!
Creamy Cilantro Lime Chicken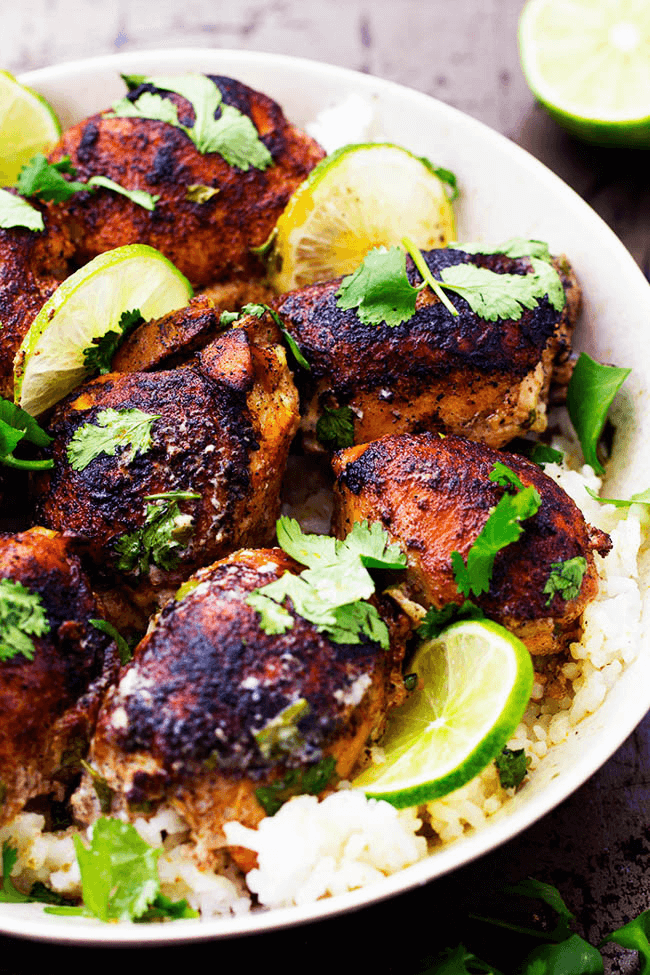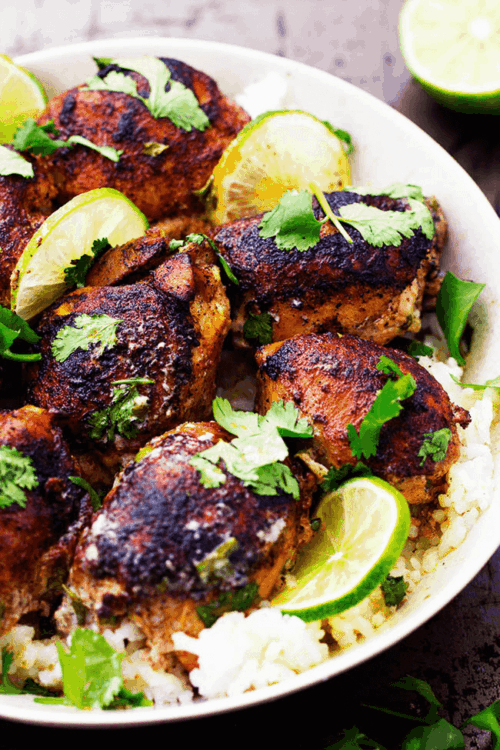 Source: The Recipe Critic
This incredible dish by The Recipe Critic is one of those recipes that amazes the guests and gets the chef some compliments, due to the delicious party of flavors it offers. It's hard to believe the dish only takes 20 mins to prepare, which makes it perfect for a busy weekday dinner!
Here, tender and juicy chicken thighs are combined with a flavorful and light cilantro lime sauce, giving you a restaurant-worthy meal that you can make any day!
Chipotle Pork Tacos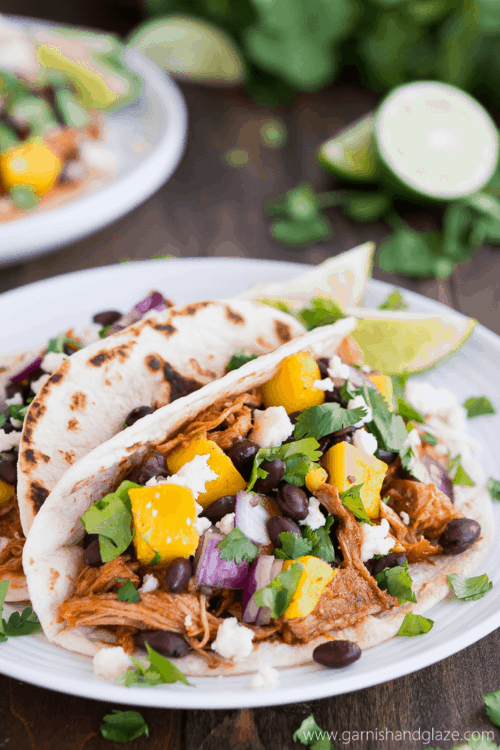 Source: Garnish and Glaze
Craving tacos during the week? You don't have to postpone your desires to the weekends, this recipe by Garnish and Glaze can be made even on the busiest days!
In just 20 minutes you can prep this sweet and spicy dish and leave dinner cooking itself in the crock pot while you attend to your commitments. When ready to serve, you'll only need to mix together the salsa and you'll have a delicious meal to surprise the family with!
Vegan Slow Cooker Stuffed Peppers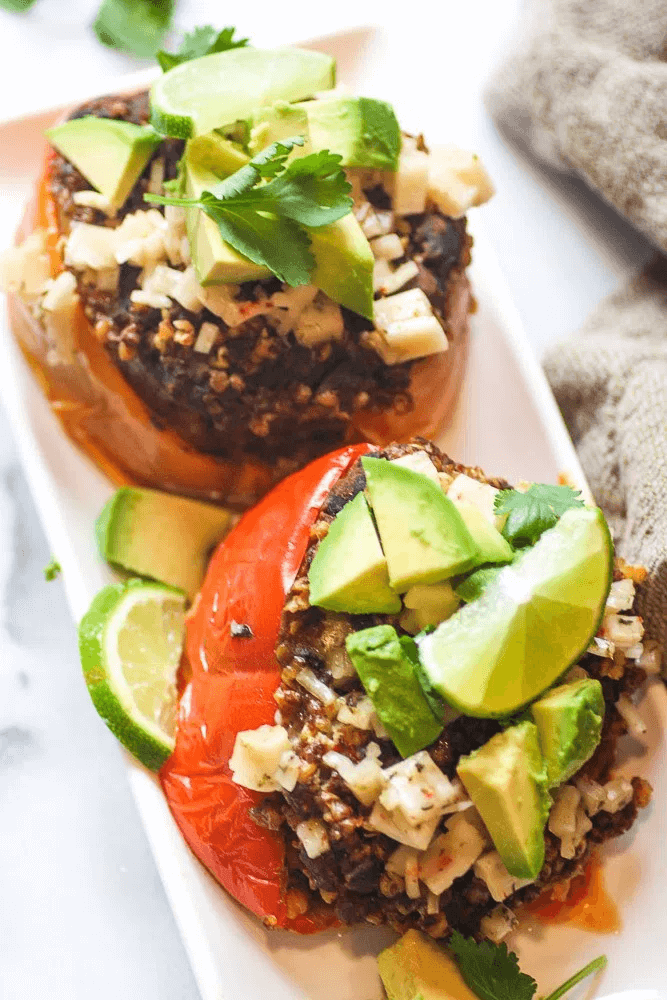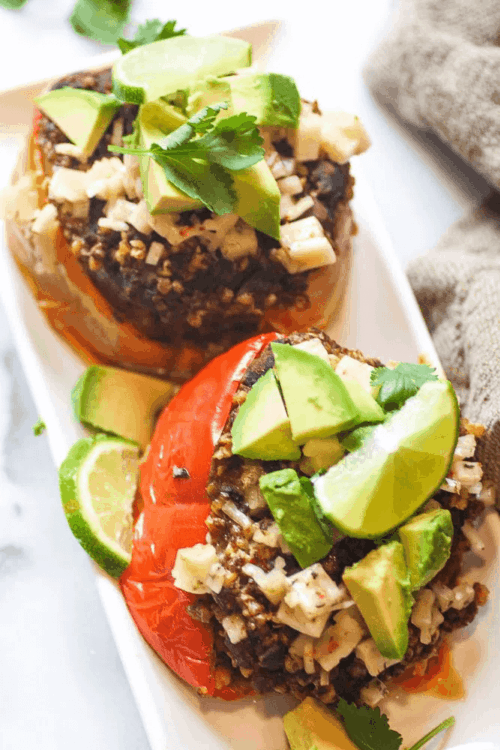 Source: Kitchen of Youth
If you want a light, healthy and tasty meal to try this week, then you have to check out this vegan recipe of stuffed peppers by Kitchen of Youth. Even those who are not fans of vegan recipes will love the dish, which is super flavorful and packed with healing nutrients. Among the ingredients list, you'll find:
Black beans
Enchilada sauce
Cheese
Avocado
Cilantro
Turmeric
Doesn't it sound amazing?! And believe it or not, you'll only need about 5 minutes of prep for the meal, and the rest is left to the slow cooker!
Potato Soup with Bacon and Cheddar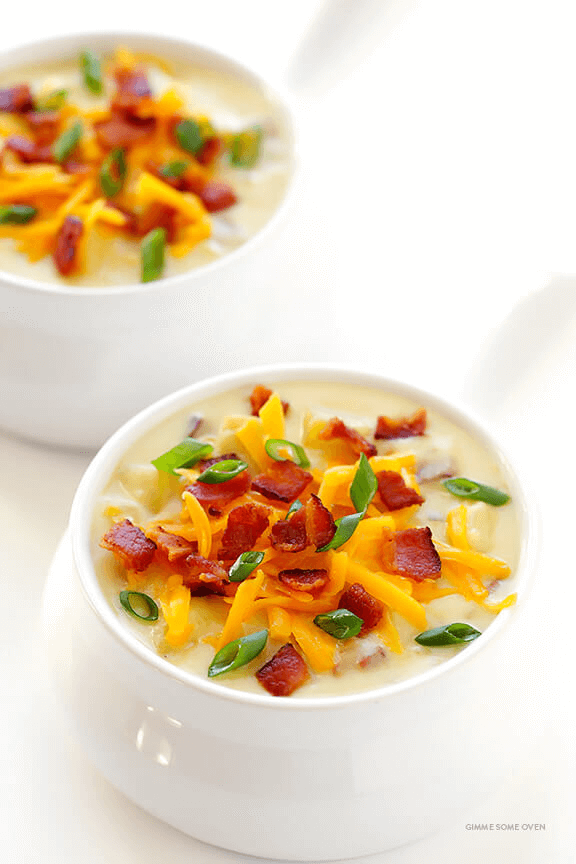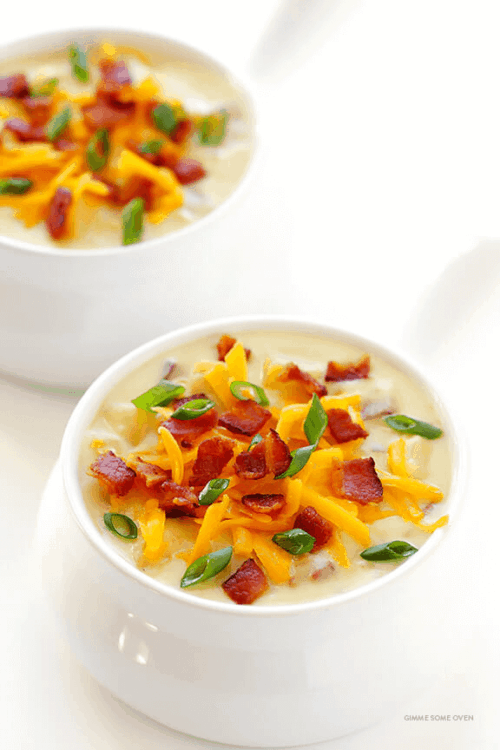 Source: Gimme Some Oven
Winter is the official season for soups: they keep us warm, they're delicious and they're usually easy to make. They couldn't get any better, except that this recipe by Gimme Some Oven makes soup even easier!
The dish has an interesting combination of bacon, potatoes, cheese, and cream, and it only takes 10 minutes of prep time. After dumping everything into the crock pot, you can just let it do its thing on low heat for 6-8 hours or on high for 3-4 hours.
Tip:
You can refrigerate the soup for up to three days, meaning you'll still have some delicious meal waiting for you on the next day, no effort required.
Italian Chicken Pasta Recipe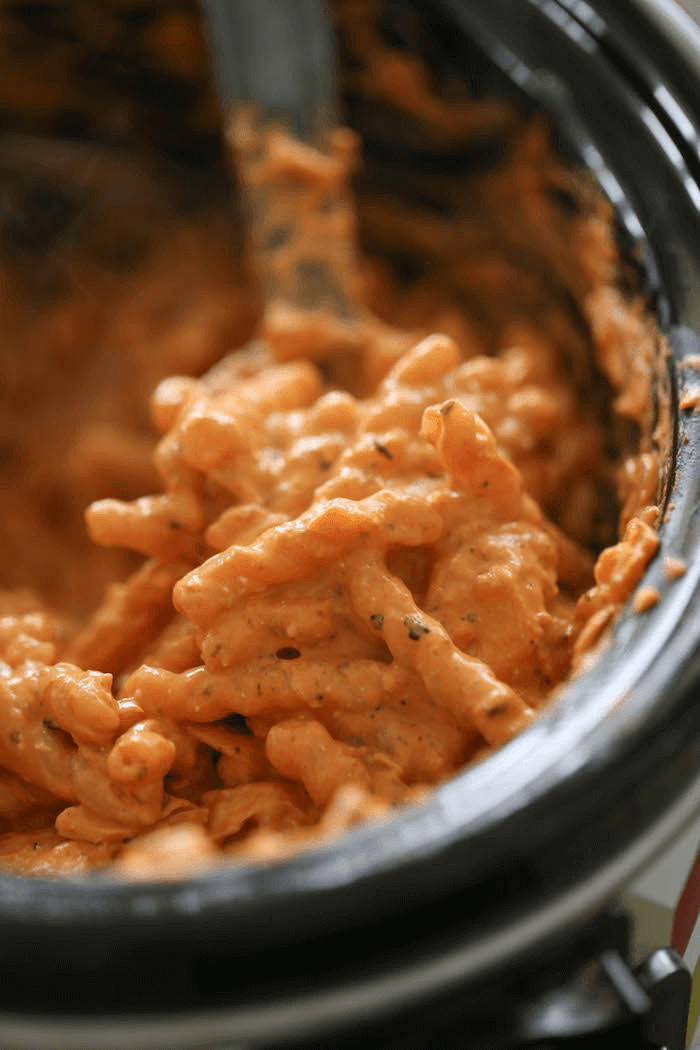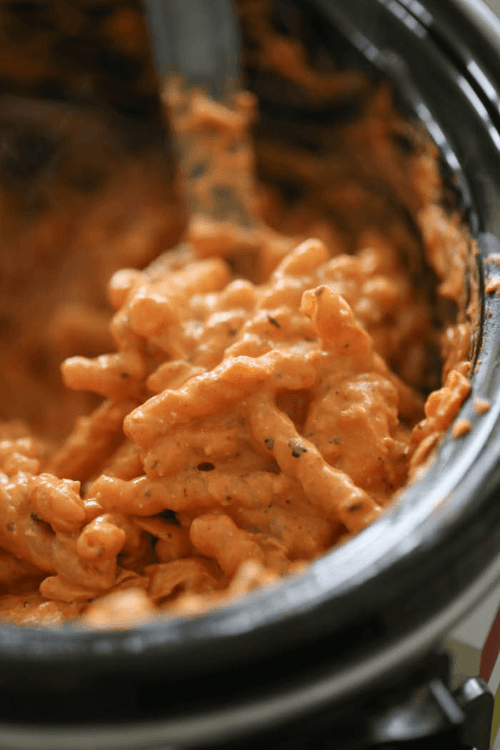 Source: Lauren's Latest
The picture made your mouth water, didn't it? But it's ok, doesn't matter how hectic your day is, you can still whip up this flavorful Italian-inspired chicken pasta for your weekday dinner! The recipe by Lauren's Latest is super easy to prepare: you'll need to basically throw all the ingredients in the crockpot and that's it. It couldn't get any simpler!
Skinny Veggie Crockpot Lasagna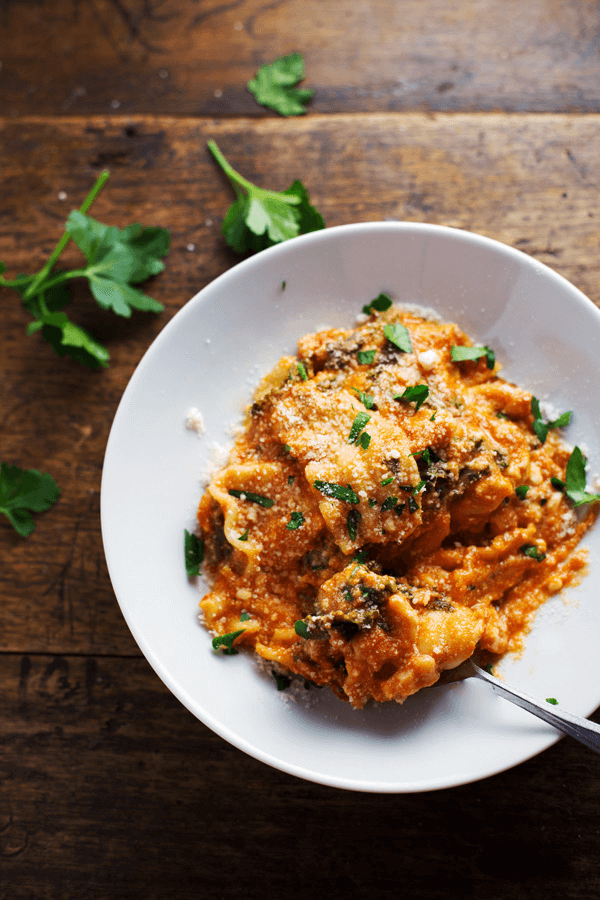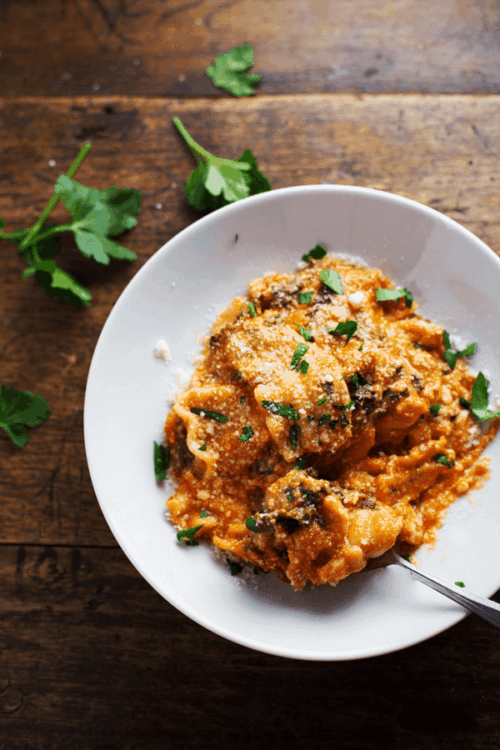 Source: Pinch of Yum
Homemade lasagna on a busy weekday? Why not?! Pinch of Yum came up with a tasty (and guilt-free!) veggie lasagna that can easily be made in a crockpot, combining deliciousness with all the slow cooker convenience.
The recipe is packed with nutritious veggies, simple ingredients and even though it looks complicated, the meal is very easy to make. You can check out all the details here!
Looking for more? 
Here a few of my favorite easy Crockpot dinner recipes here at The Bewitchin' Kitchen:
Or you can head to the slow cooker recipes section of the blog!
Article written by Isadora Guidoni, also a writer for homeyou.com, where you can find decor and remodeling ideas, and professional contractors for any home improvement project.