Roasted Cauliflower and Cheddar Soup
This roasted cauliflower and cheddar soup recipe is so incredibly easy! Using minimal (and simple) ingredients this comfort food brings a healthy twist on cheesy goodness! Oh, and low carb lovers – it's keto friendly too.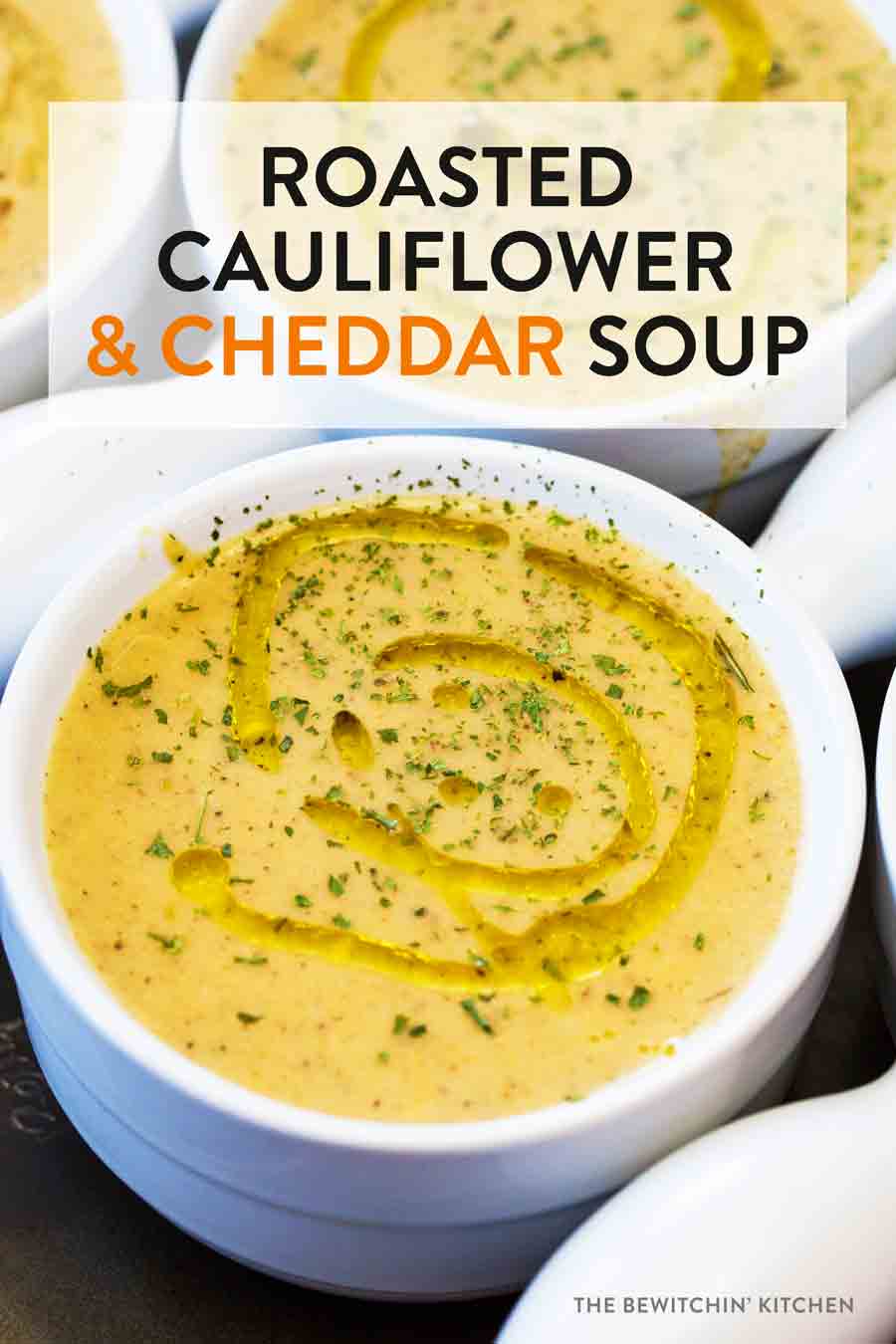 It's December and although we still don't have snow here on the North Coast of British Columbia, I still feel that nip in the air. Something that really comforts me this time of year is soup. Last night I made this Roasted Cauliflower and Cheddar Soup and it was delicious. So out came the leftovers and the camera.
Roasted Cauliflower and Cheddar Soup
Disclosure: this post contains affiliate links.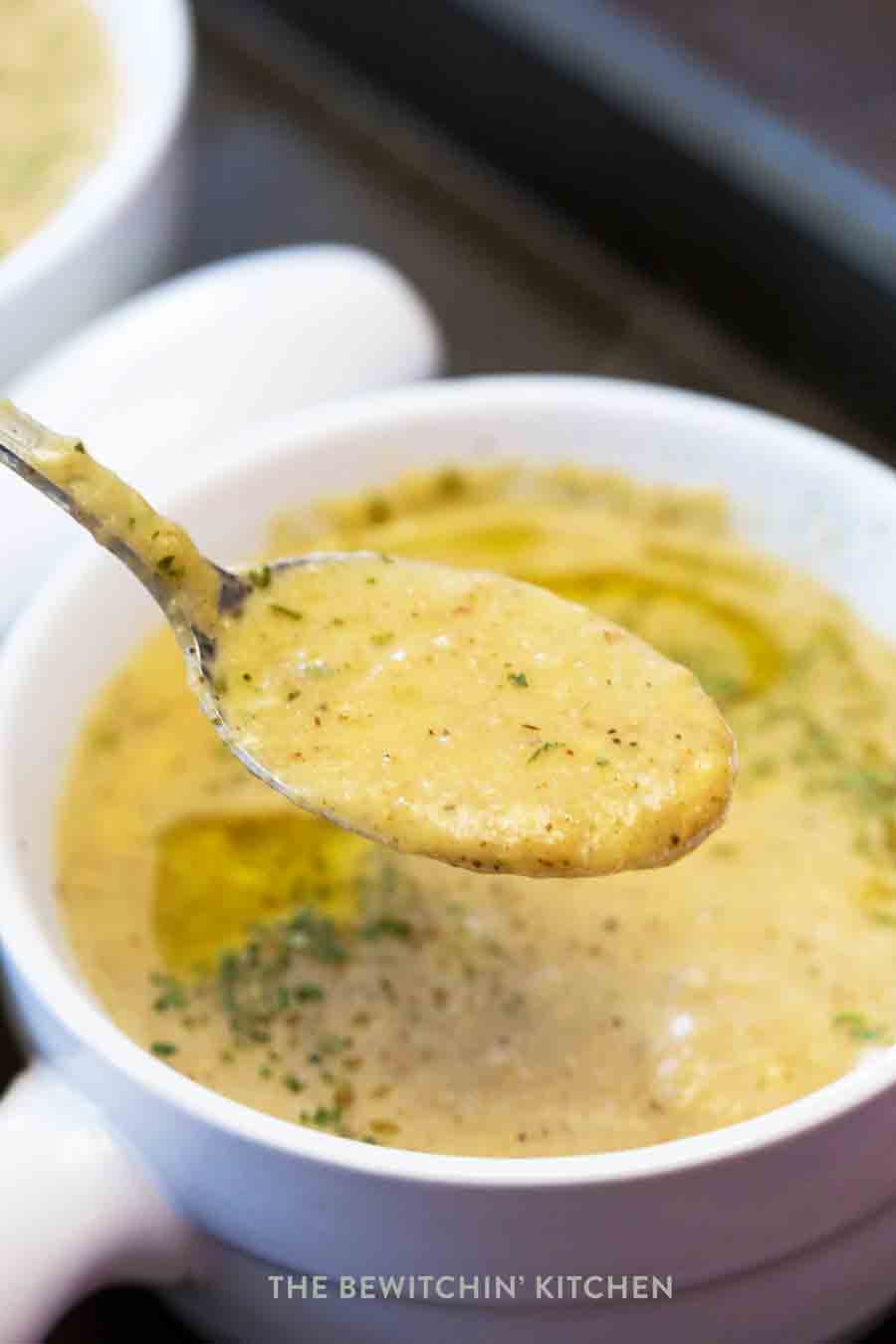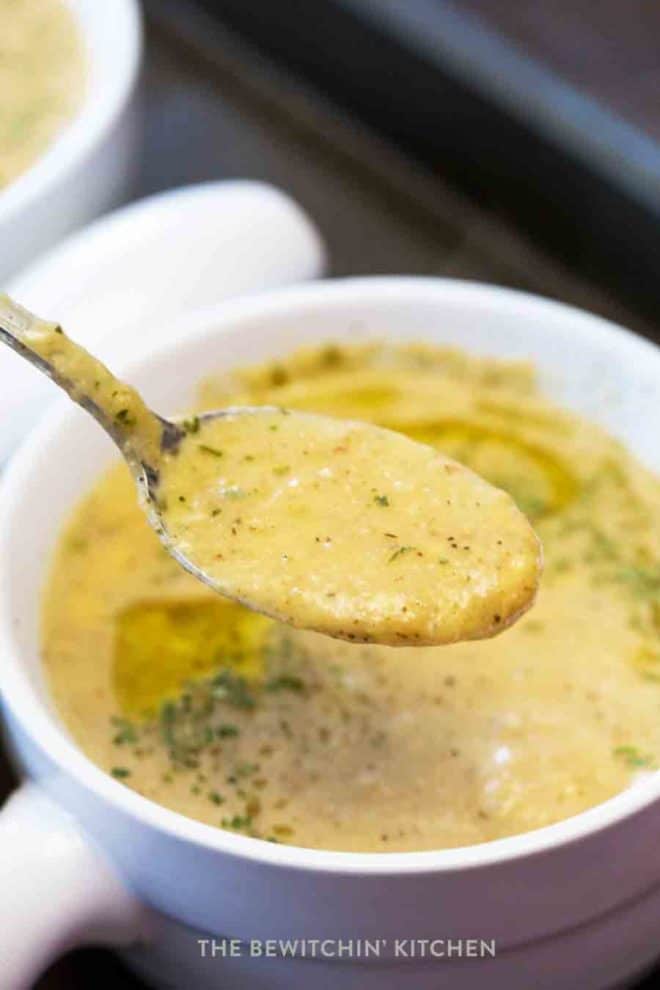 This recipe started out with cauliflower. I had a head of cauliflower staring at me in the fridge and I knew my husband was getting tired of Roasted Cauliflower with Parmesan and Balsamic (my go-to side dish). It was time to switch it up, but I wasn't too sure on what I should make. I wanted soup and when I opened my fridge I saw half an onion, chicken broth and a jar of minced garlic, that's when I remembered my favorite broccoli soup (Roasted Broccoli and Cheddar Soup from Closet Cooking) and thought a pureed cauliflower soup was in order.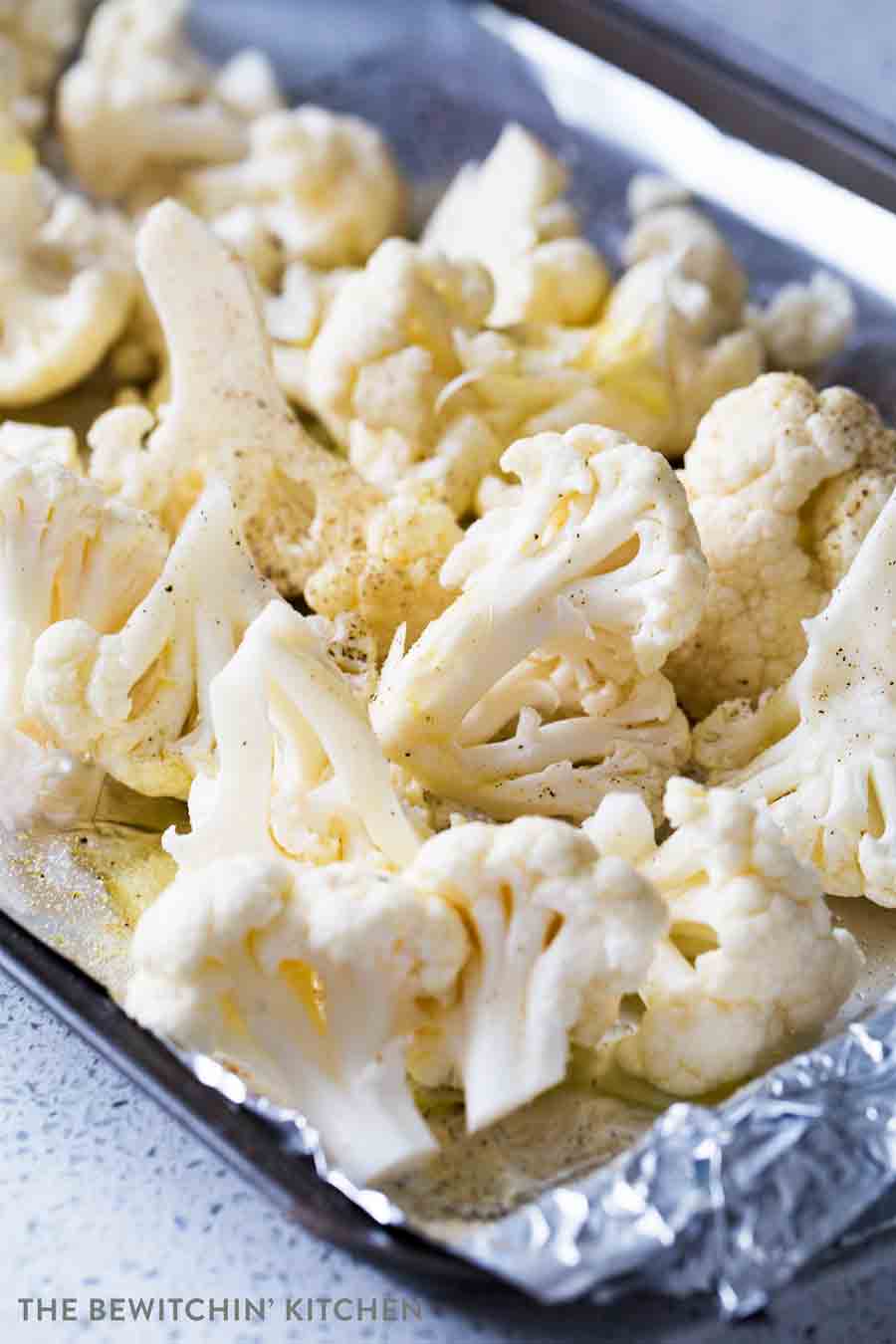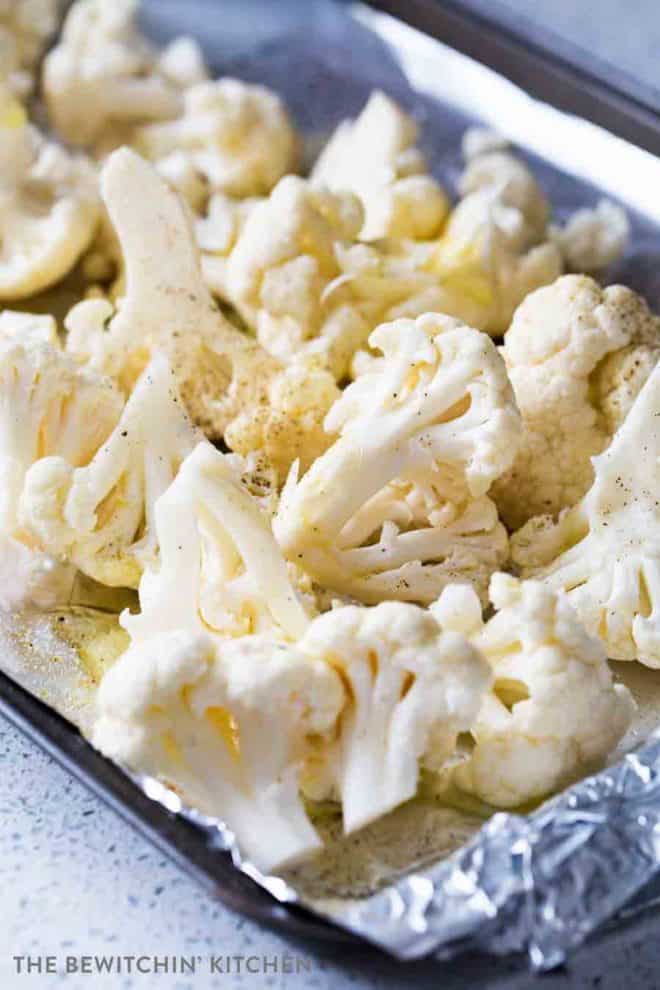 I was a little hesitant about making this as I wasn't too sure if the cheese would taste good with the cauliflower. Then I realized that was silly because cheese usually makes everything taste better and if I'm able to make a few "baked" cauliflower and cheese recipes that Cauliflower and Cheese Soup would be fine.
Cauliflower Soup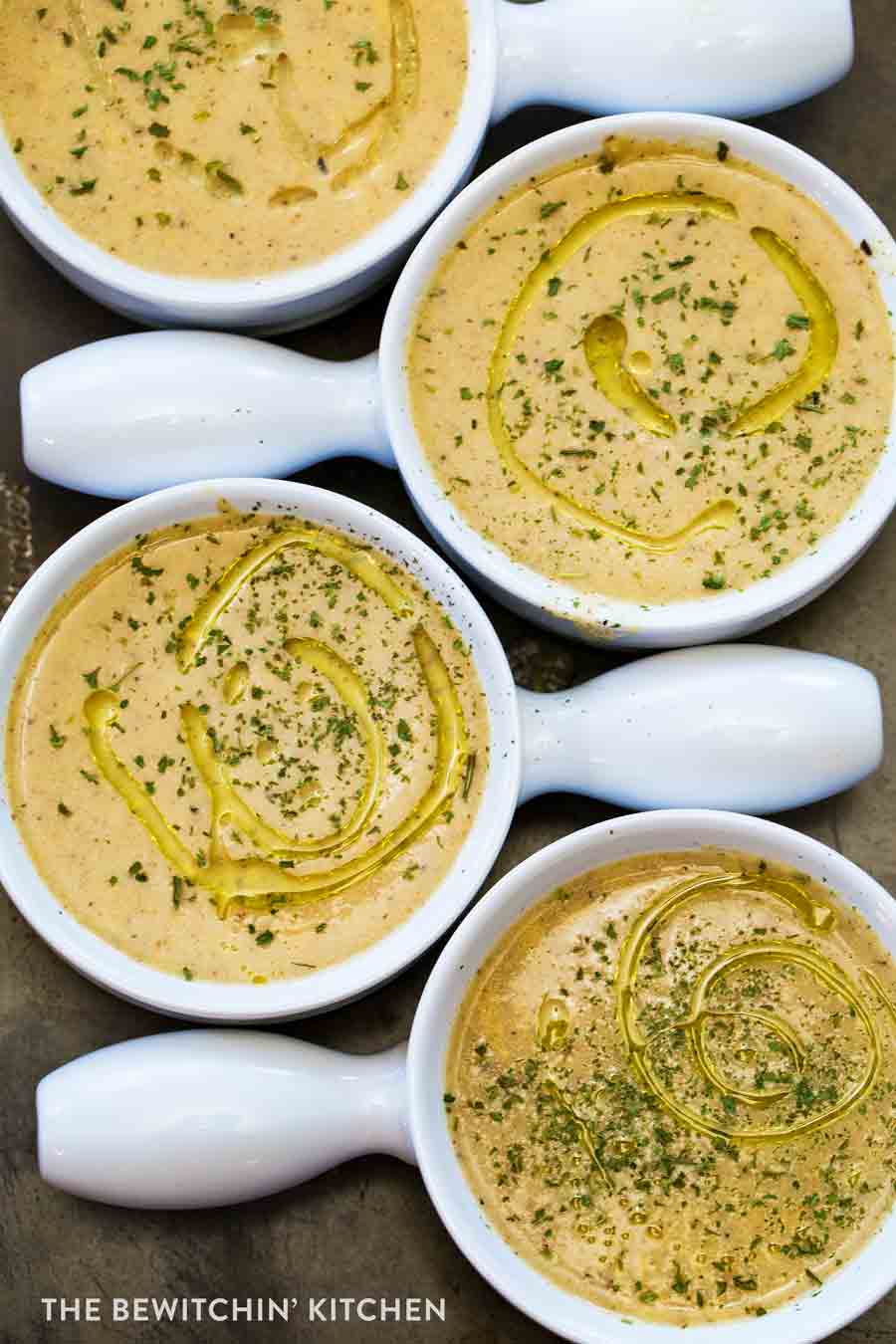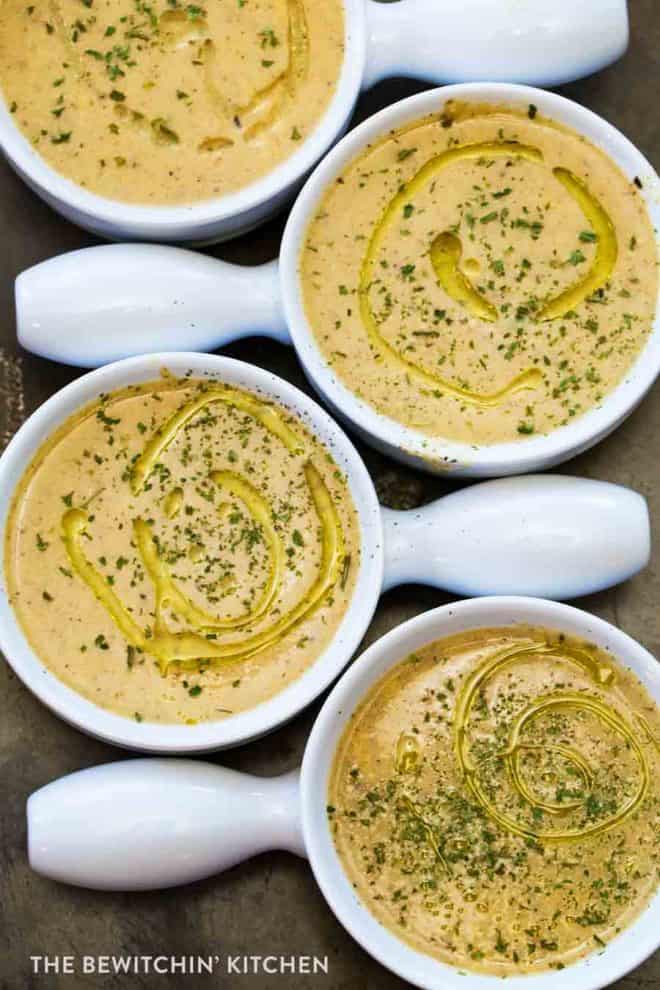 Although the recipe for cauliflower and cheddar soup first appeared on the blog in December 2013, I took out my camera recently and reshot the recipe. Since the colors are neutral I wanted to make the images interesting and added parsley. I even tried to be fancy and add a swirl of olive oil on top, this step is totally optional by the way. I simply wanted to explain why you see oil on top of the soup in the new photos! ☺️
Supplies needed to make this roasted cauliflower and cheddar soup: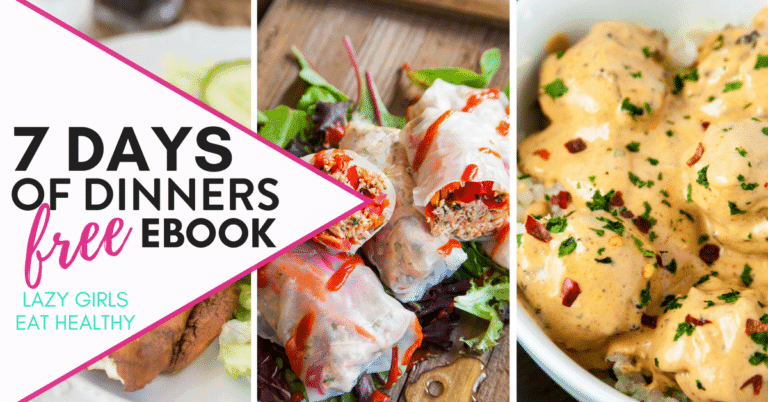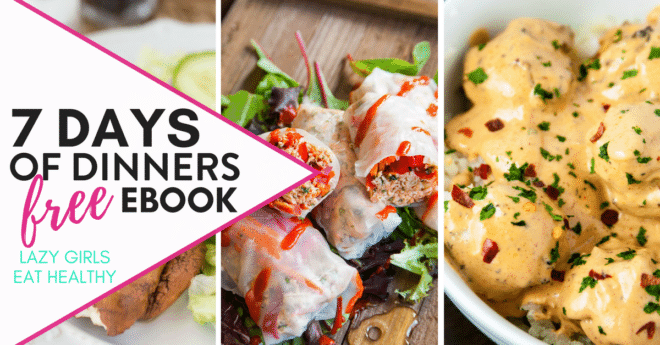 Don't forget to check out my new adventure: Lazy Girls Eat Healthy. Sign up for the 7 Days of Dinners FREE eBook.
Roasted Cauliflower Cheddar Soup
This roasted cauliflower cheddar soup is a simple and fast homemade soup recipe using minimal ingredients. Loaded with pureed vegetables and lots of cheese this is a comfort food that borders on healthy. An easy low carb dinner idea.
Servings 8
Calories 243kcal
Ingredients
1 large head of cauliflower chopped
2 tbsps olive oil
Sea salt and pepper
1 tsp  garlic powder
1/2 onion chopped
3 tbsp minced garlic
5 cups chicken broth
2 - 2 1/2 cups double cheddar cheese
Instructions
First, you need to roast the cauliflower. It's easy. Lightly toss your cauliflower in 1 tbsp olive oil, salt, pepper, and garlic powder. Line a baking sheet with foil and roast at 425 degrees until the florets begin to brown. About 30 minutes.

Over medium heat up your remaining olive oil and saute your onion until soft in a stock pot.

Add cauliflower and stir around for a minute.

Add chicken broth. Bring to a boil and then reduce the heat down to a simmer and cover. I left it there to simmer for 30-35 minutes.

Use an immersion blender or transfer your soup to a food processor/blender and puree.

Bring your soup back to the pot and add the cheddar.

Stir to melt and serve, I serve with pepper.
Nutrition
Serving: 1g | Calories: 243kcal | Carbohydrates: 8.3g | Protein: 13.7g | Fat: 17g | Saturated Fat: 7.3g | Cholesterol: 41.1mg | Sodium: 999.9mg | Fiber: 2.3g | Sugar: 2.8g
Follow On Pinterest
Follow @bewitchinkitchen On Pinterest for more delicious recipes!
What's your favorite homemade soup recipe?
I have to admit, this is in my top 5 which happen to be:
1. Zuppa Toscana
2. Lasagna Soup
3. Roasted Broccoli and Cheddar from Closet Cooking
4. Curried Cauliflower Soup
5. Clean Eating Chicken Chili (does chili count?)