Cabana Bay Beach Resort Review
If you're looking for a convenient (and fun) place to stay while visiting Universal Orlando Resort, you have to check out Cabana Bay Beach Resort! My family and I had a nice time and I'm so excited to share my photos and story with you!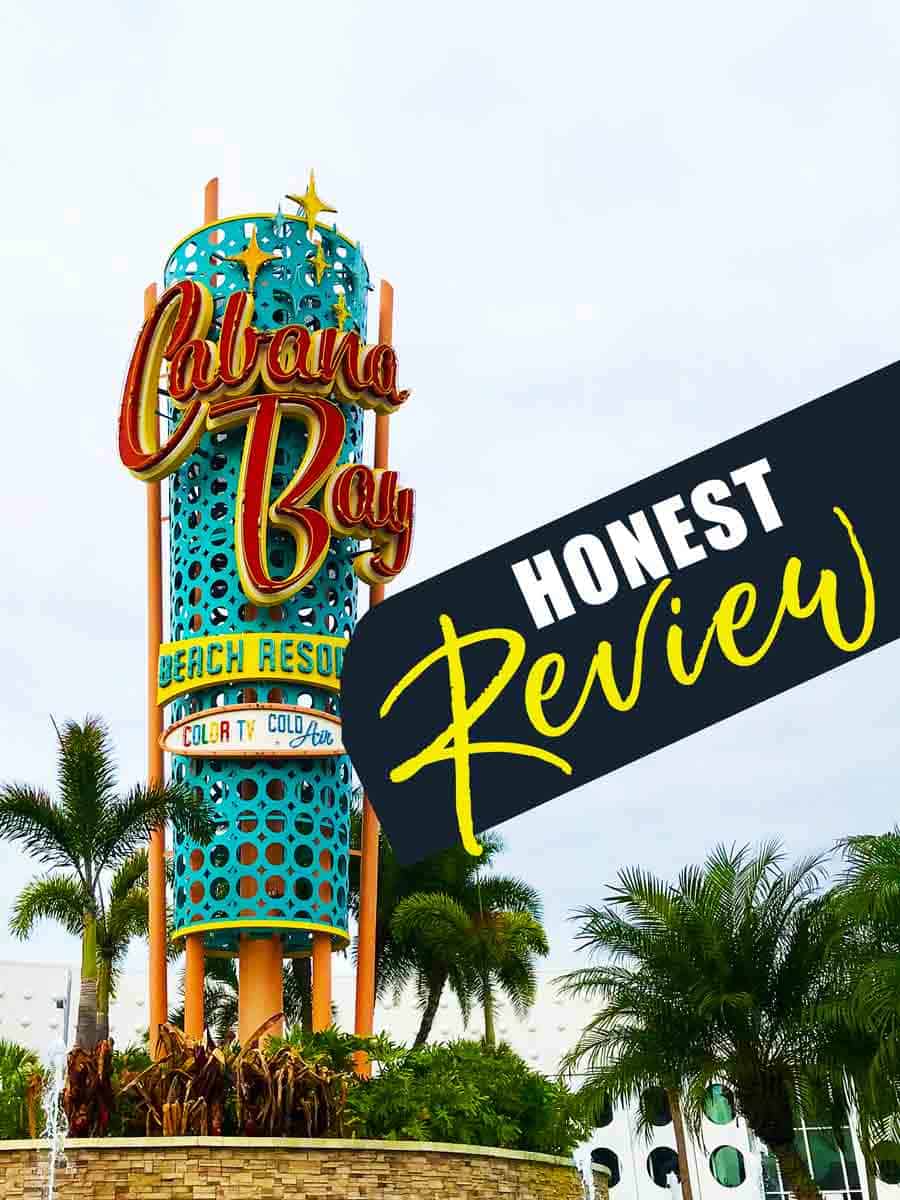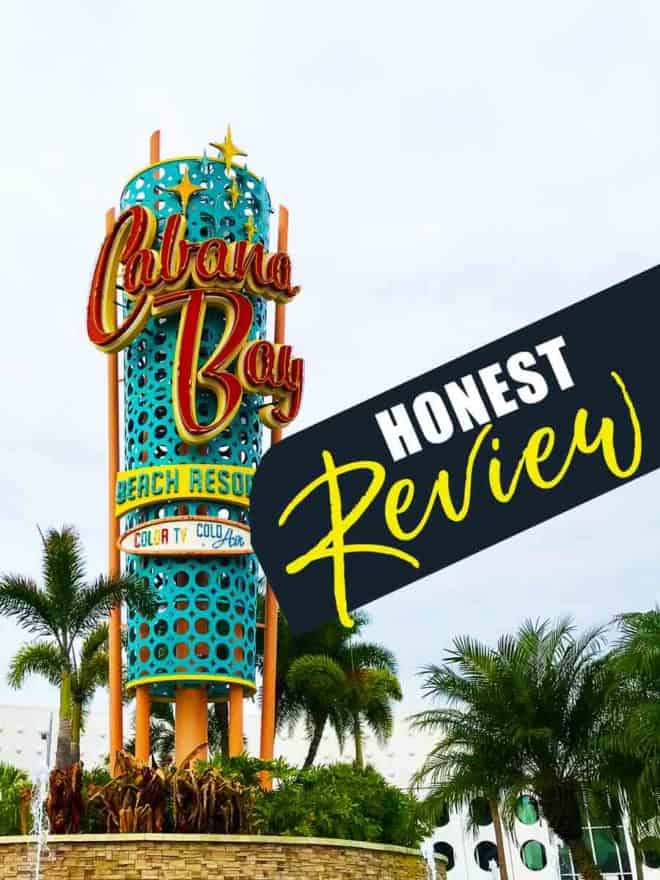 Cabana Bay Beach Resort Review
Disclosure: I received a complimentary stay courtesy at my friends at Cabana Bay Beach Resort. All opinions are my own.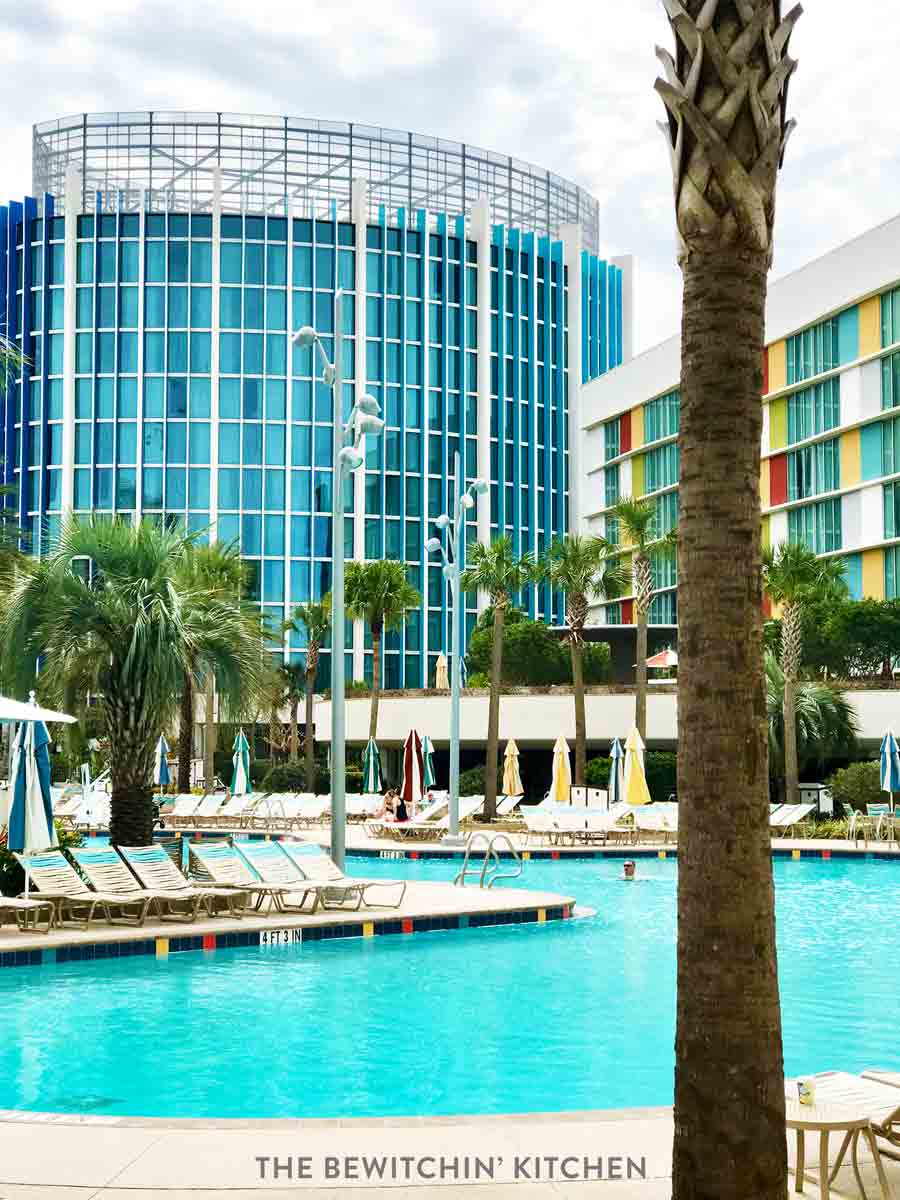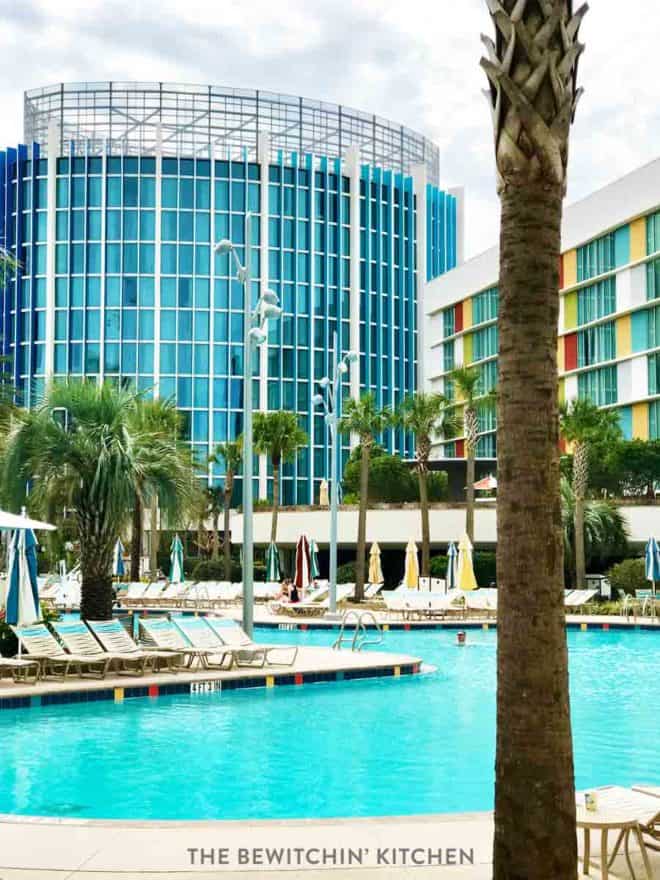 If you have been following me on social media, you would have seen that I recently traveled to Orlando for two weeks for family fun and relaxation.
We have been planning this trip since July and one of the stops I was looking forward to the most was Cabana Bay Beach Resort, located at Universal Orlando Resort. I would check the Cabana Bay website a few times a week leading up to our website, watch YouTube videos with my son, and make itineraries to get excited (and ready) for this part of our trip.
Here's what I was looking forward to the most:
The lazy river
The bowling alley
The fun 50's decor
Being close to Universal Orlando Resort, where we could take breaks and head back for pool time.
What's included with your reservation at Cabana Bay
There are benefits to staying at Cabana Bay Beach Resort, like these listed below:
The Longer You Stay, The More You Save, which lets you save up to 35%* when you stay seven nights—or longer—at any Universal Orlando™ on-site hotels during our best days to vacation.
Early Park Admission to The Wizarding World of Harry Potter™ and Universal's Volcano Bay™ one hour before the park opens (valid theme park admission required).
Complimentary Shuttles to Universal City Walk.
Wifi
The Room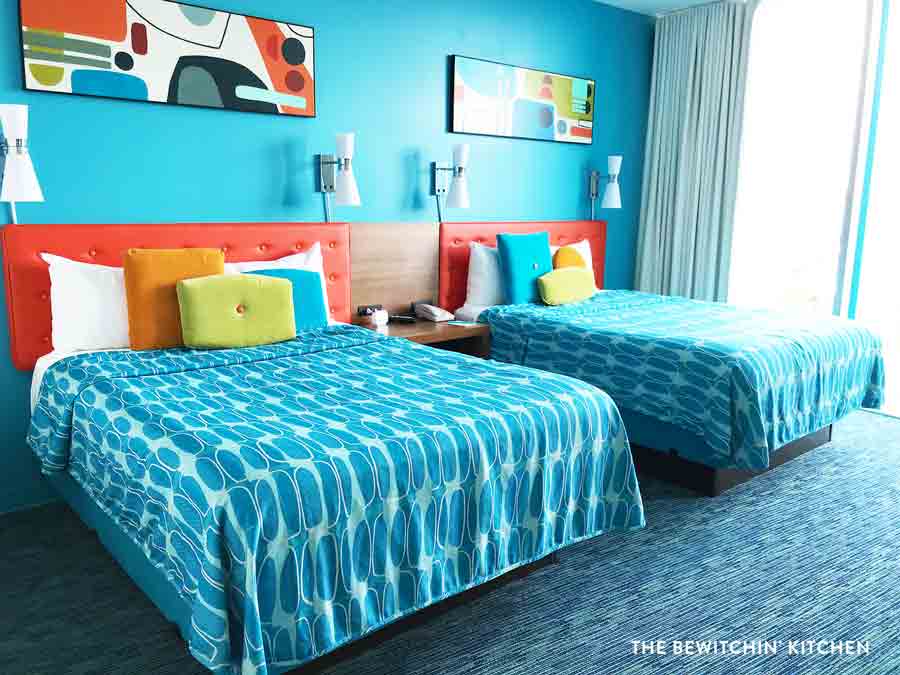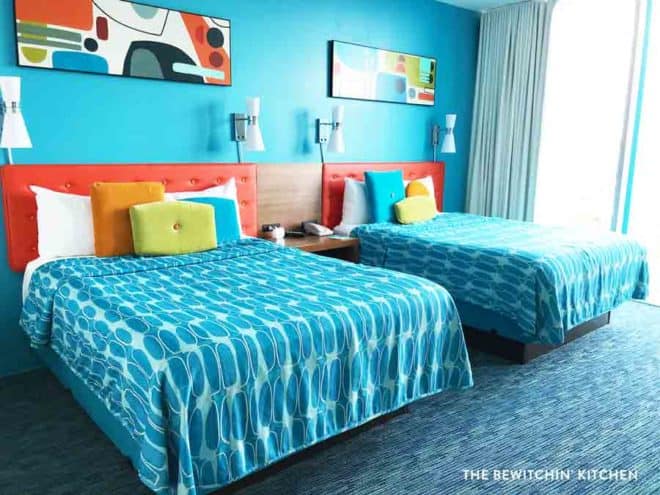 Our room was a Volcano Side Room, which meant it was in the Beachside Tower and looked over Volcano Bay. The view was awesome and the room was simple (and I found it spacious which was nice for a stroller and all our luggage).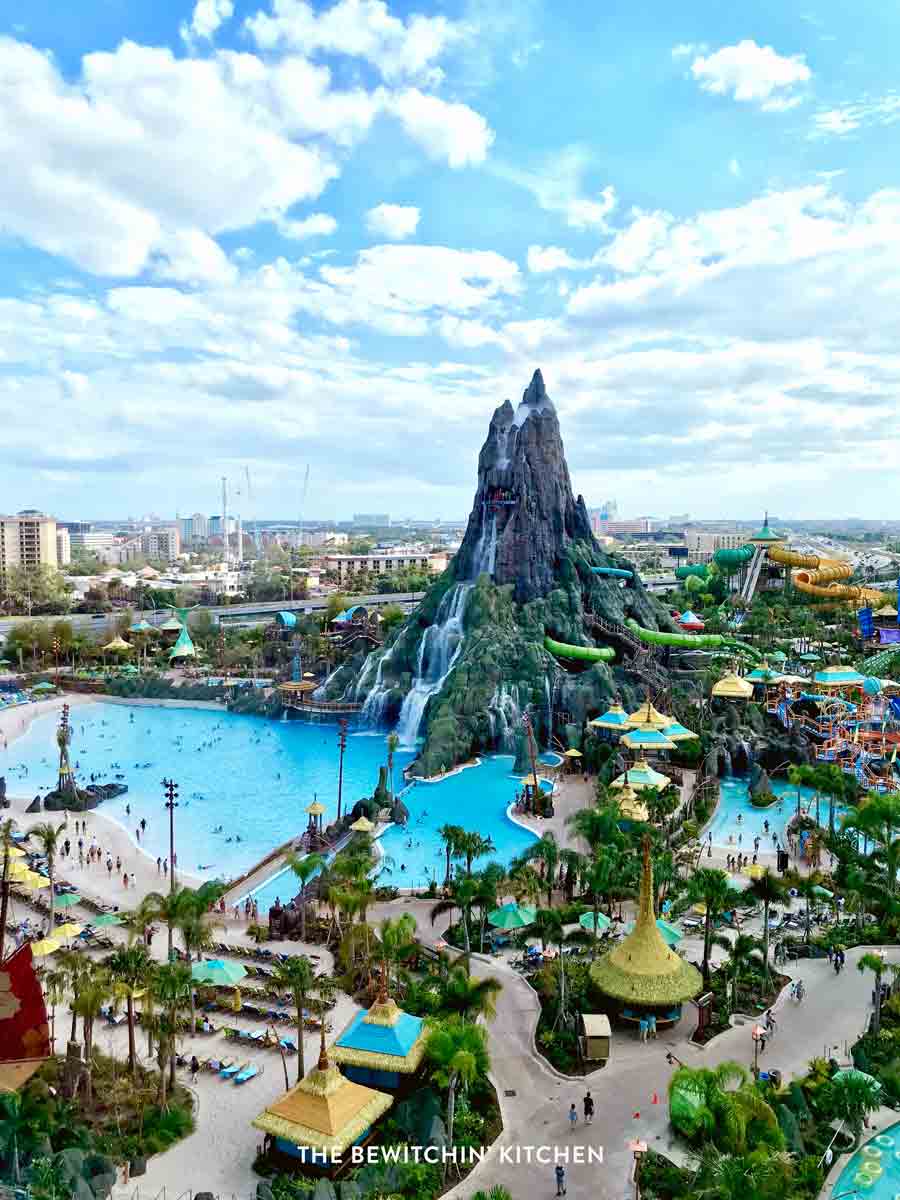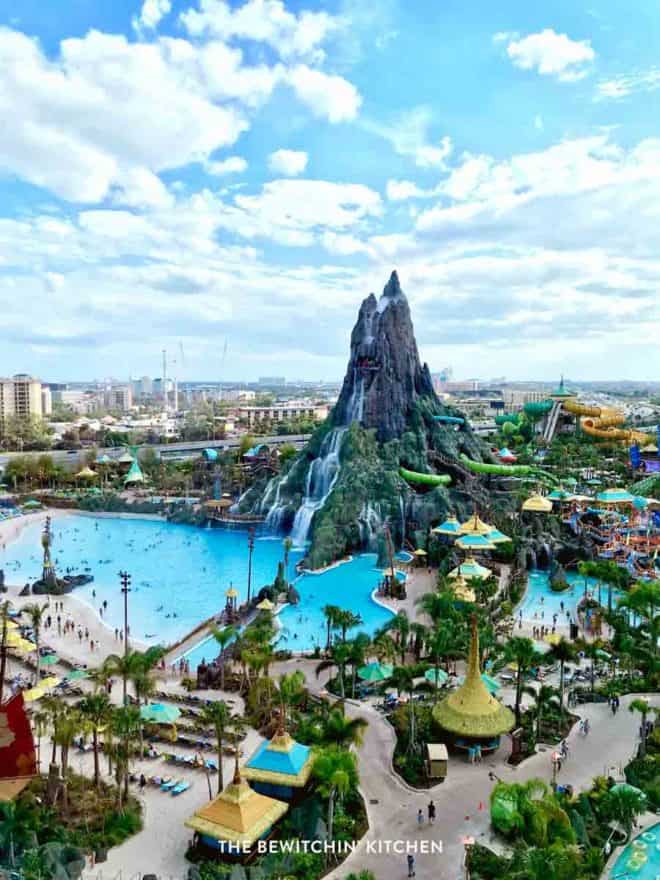 Here's a quick room tour I did on Facebook Live:
The Resort
Location
The location of Cabana Bay Beach Resort is awesome. It's a short bus ride to Universal Resort and the buses are always running. I never timed the actual bus ride, but it had to be five minutes or less.
Activities and things to do
There is something to do for all ages and I saw a lot of families enjoying their time together. They have a Starbucks inside the resort, but the line was usually too long for me.
They have bowling! We had all sorts of plans to bowl after visiting the parks, but we were so tired it never happened. We did go one night to grab a bite to eat at the bowling alley, and the plan was to get a round in, but my son fell asleep so that was that.
Pools and the lazy river! More on that below.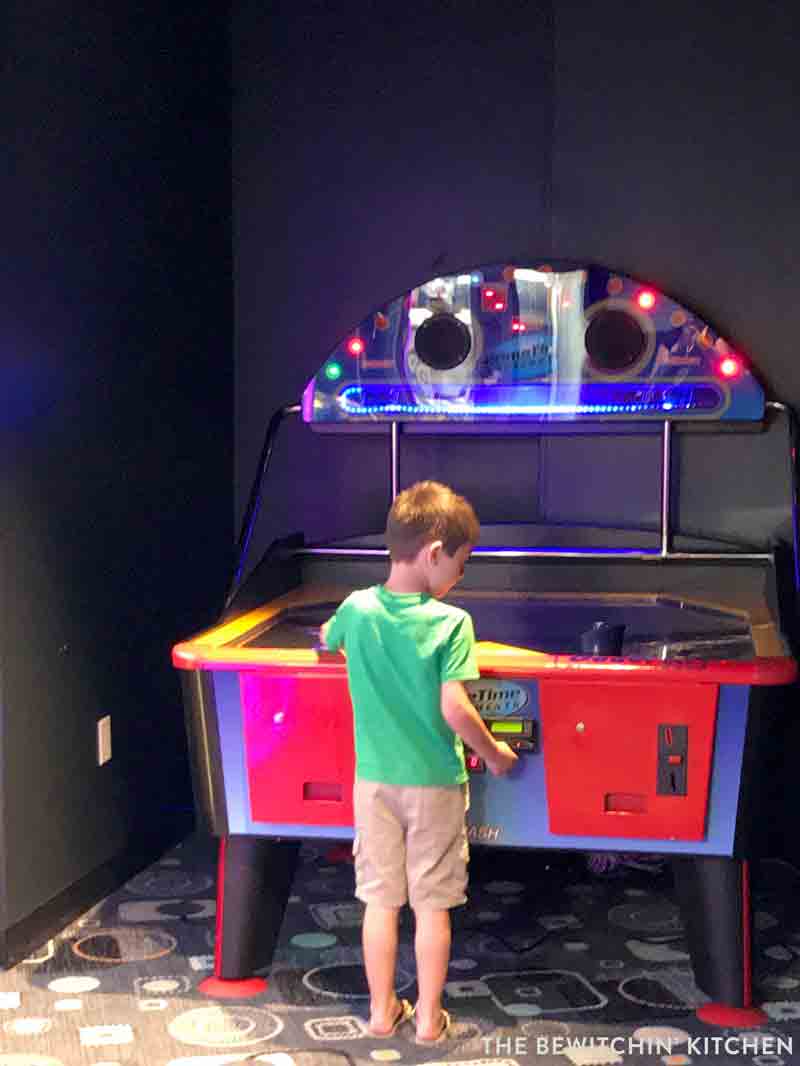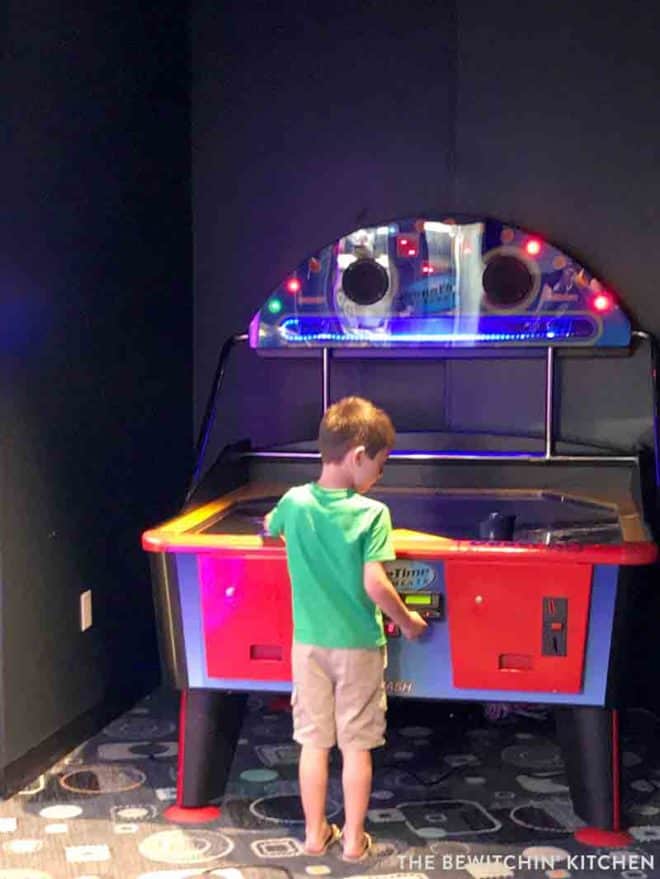 Arcade games! I'm unsure if all the towers have an arcade, but ours did (Beachside). It was a small room that had a few games to keep the kiddos busy when you need a minute to yourself.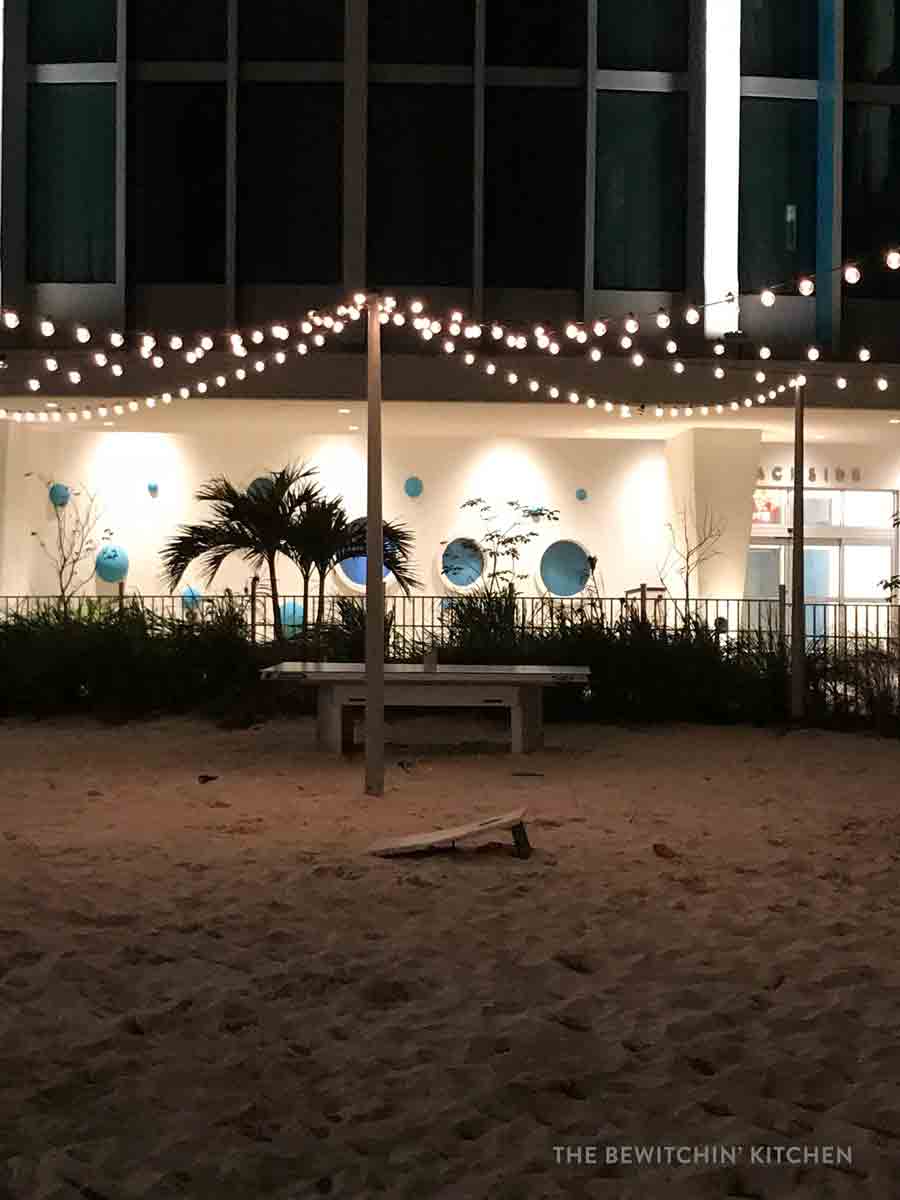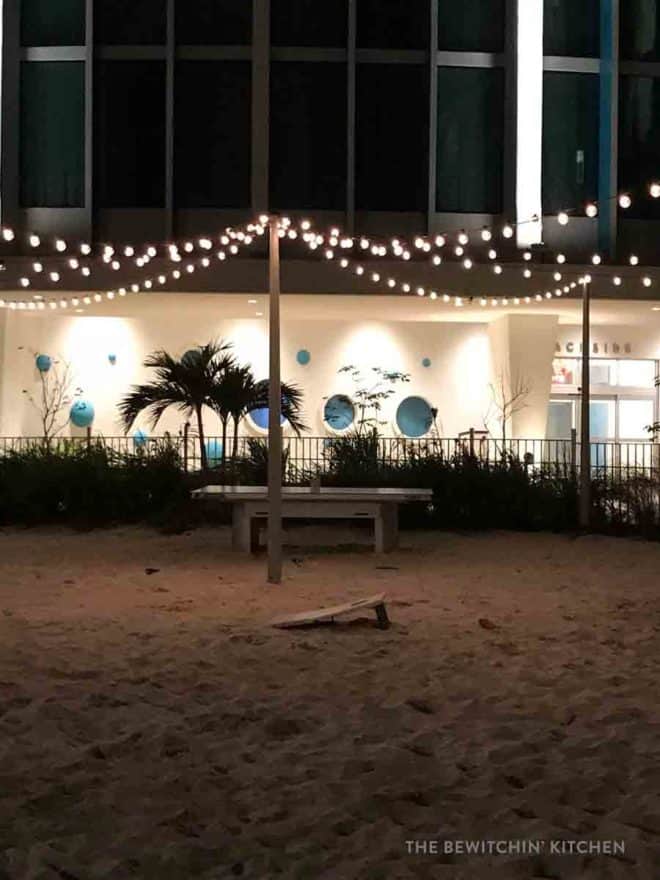 Table tennis and other games. In front of the Beachside Tower was a sandy area with family games. I loved seeing families together playing on something that wasn't a handheld device! This was really nice to see.
There are also many places to lounge and relax, I specifcally liked the fire pits. I even saw some people roasting smores!
Food
They have a cafeteria in the main building and a restaurant in the bowling alley. There is also a pizza place and a poolside bar/eatery. We only ate at the bowling alley restaurant once, and it was a simple menu. My husband and I both had a burger. It was a burger, nothing to phone home about but I had no complaints.
Some hiccups:
There were some annoyances that happened that you may want to keep in mind. As you can see, they're not a huge deal, but it may matter to you.
They will not deliver your luggage. We had A LOT of luggage (two weeks in Orlando does that to you) and usually we do our own but my husband asked if they were able to. The employees are super friendly here, and they explained that they don't usually do that but they would ask a manager. We waved that off and asked if we could borrow a luggage cart instead to bring to the tower.
If you're  in a tower, be prepared to walk. Again, not a huge deal. However, you're far away from front desk and the buses. BUT if you're staying at Volcano Bay – you are RIGHT there, and you're close to the pools, games, and lazy river. The only time it was a little inconvenient for us was when we had to carry our luggage or grab coffee in the morning.
You only receive two pillows per bed. I'm pregnant, I need millions of pillows to help with my acid reflux and just to be comfortable. I found another in a closet and stole another from the other bed. We went to ask the front desk for more, but the line was just not worth standing it.
The front desk is busy. Check in was a breeze, it was in and out but whenever we went down to deal with something (or ask for more pillows) the line up was outrageous to the point we decided our issue really wasn't a big issue and left. I should also add, that they were busy during my stay – it's possible this will not happen during your visit.
The Pool
We didn't hit the pool as often as I wanted to, we spent a lot of time at the parks. We did take breaks in the afternoon but they weren't long and I did what I could to have my grumpy child take a nap. The pool is open until 11 pm, so if you're able to stay up past 8 (not like us haha) then that is still an option.
Since we visited in January, the pools weren't busy and I loved that. It was a little chilly, but the water is heated. We spent the majority of our time in the lazy river, it's what we were all looking forward to the most. There are lifejackets for the littles, and they're complimentary.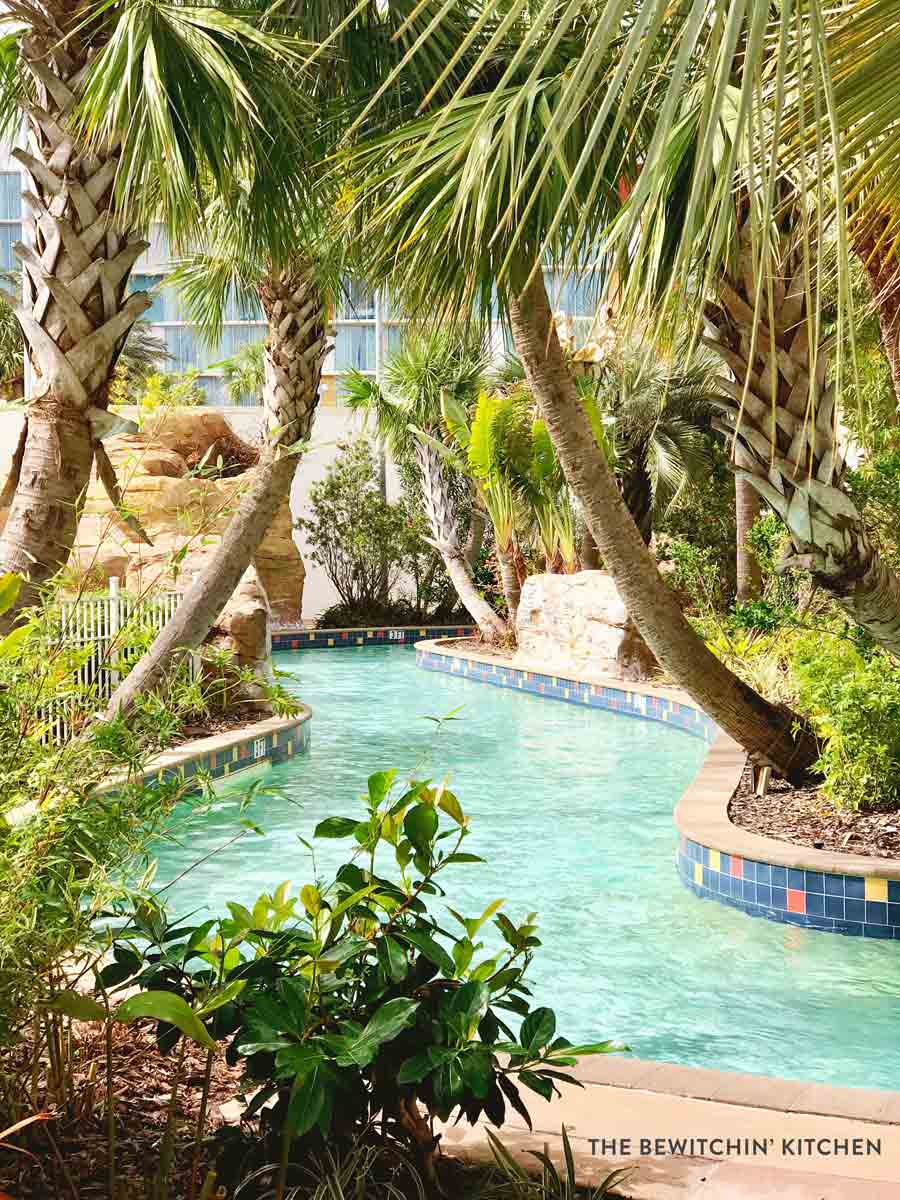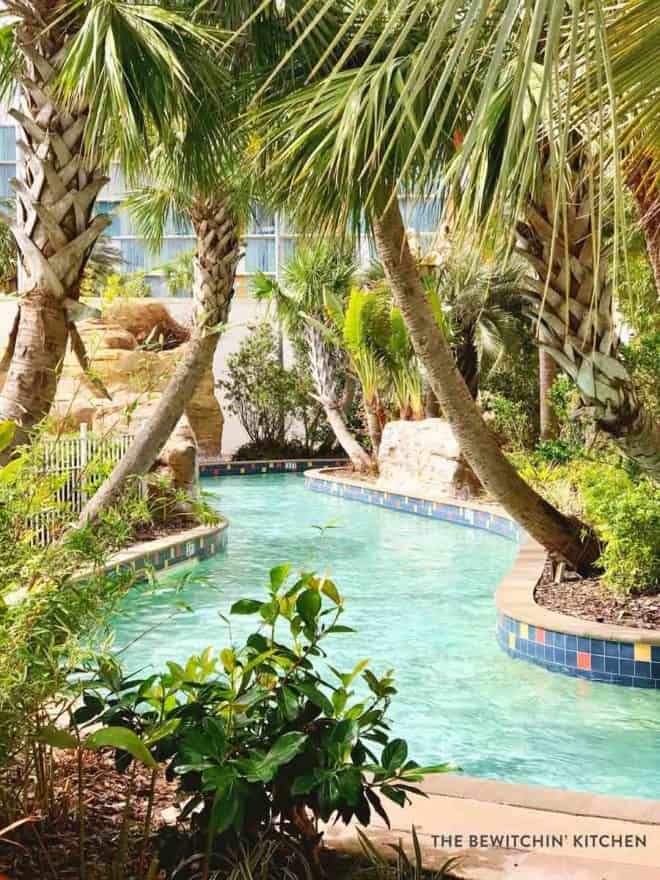 Something I found annoying was the fact that if you want a tube, you have to purchase it. We spent $36 on tubes that we used for a half hour. I wasn't thrilled with that, however, the staff does give you new tubes in packaging after your float to take home. This is something to keep in mind for your visit. 
Would I stay here again? Yes and no.
Yes if I was visiting Volcano Bay.
No if I was visiting the theme parks because my husband and I already have our eyes on Sapphire Falls and the Hard Rock, simply because we want to try them next.
For more information about the Cabana Bay Beach Resort, you can visit the Loews Hotels website and keep your eyes peeled on what you can't miss over at Universal Resort! The post should be coming your way soon.