Crockpot Beef Stew
It's 7 years later and I'm finally updating this Crockpot Beef Stew recipe with an image! (I guess you can say that I'm a little behind on updating my blog.)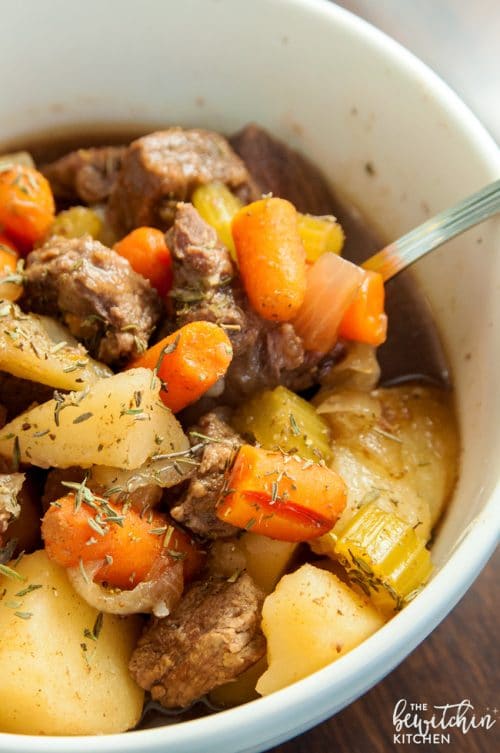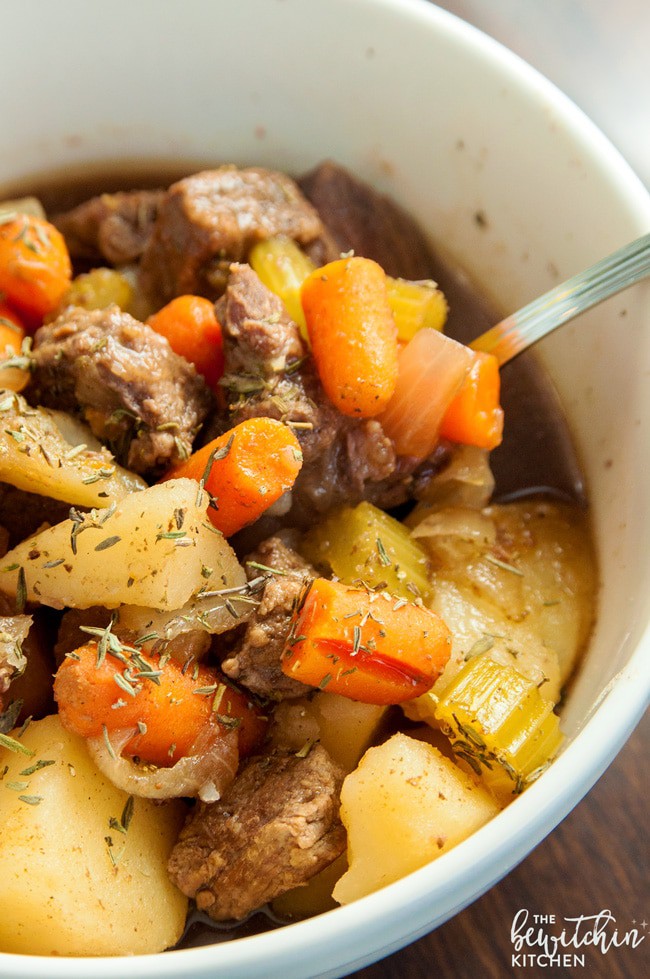 I'm so excited to share this crockpot beef stew recipe. This is the recipe that I grew up on, so to me – it's a classic beef stew. I hope you guys like it.
It's a "chili" day (pun intended) here in central Alberta and with the leaves changing color I have immediately converted my cooking style. We've been having a lot of comfort food lately and one of my favorites is classic beef stew. This particular recipe is the one that I grew up on, and it's incredibly easy. Throw it in the slow cooker and let it do it's thing kind of easy. Have I mentioned how much I love my crockpot?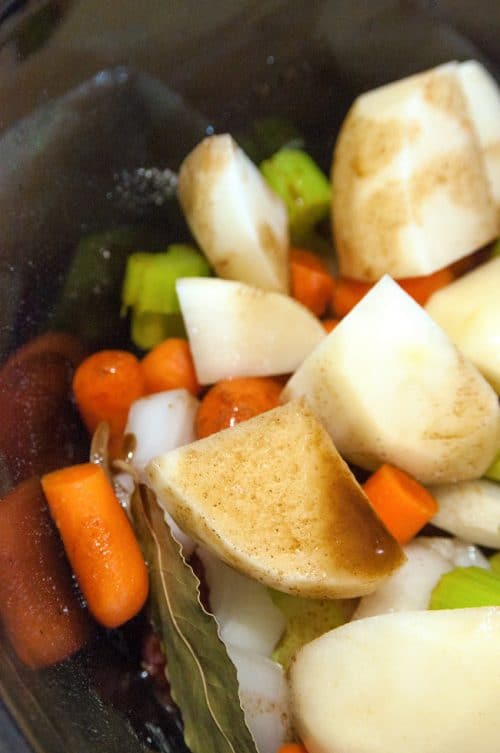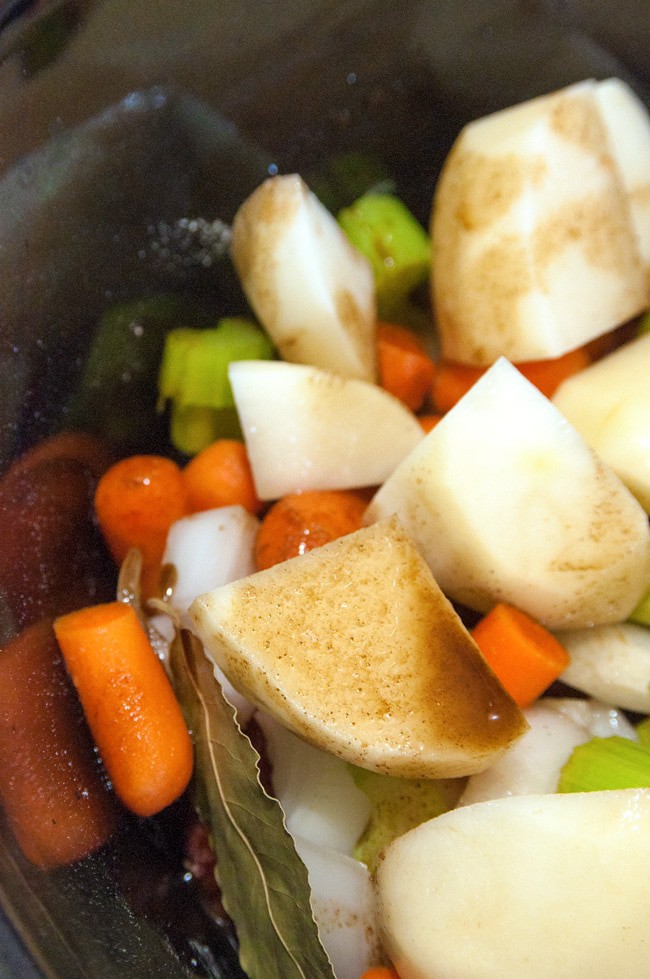 I love how I can toss all of the ingredients into the slow cooker, walk away and go live life. (Whether that means I'm working, spending the day with my family, running errands or vegging on the sofa (and watching Netflix).) The Crockpot is heaven sent (here is the one that I have), I bought it from Costco but you can get it anywhere.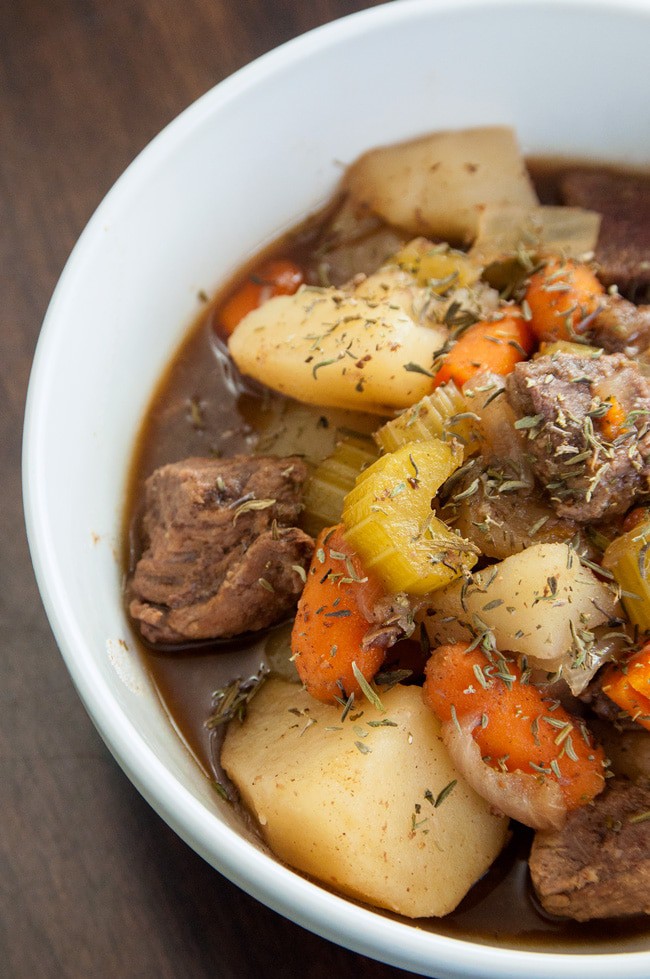 If you're looking for another amazing stew recipe, you should check out this Red Wine Beef Stew. It's my favorite stew recipe, and I love serving it over creamy garlic mashed potatoes.
Crockpot Beef Stew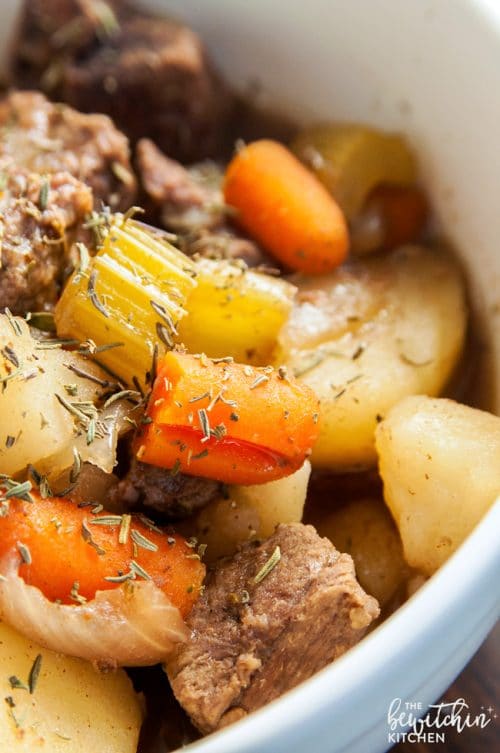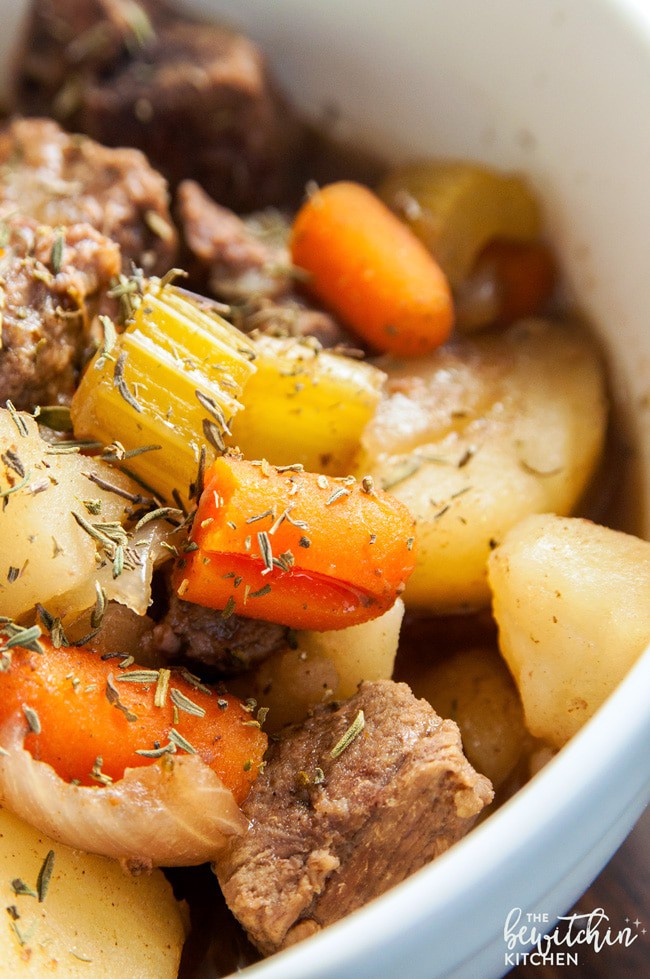 Whether you cook this classic stew recipe on high for 4-6 hours or low on 8-10 hours. One thing to make sure is that the meat is so tender that it falls apart. I usually wing the amount of Worchestershire sauce, but I'm guessing it's about 2 tbsps. When it doubt, go small and adjust and taste towards the end.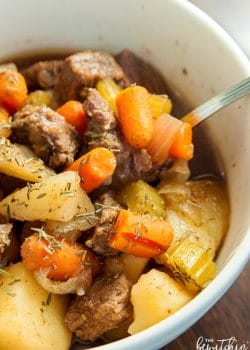 Crockpot Beef Stew
A classic beef stew recipe using one of my favorite kitchen tools – a crockpot.
Ingredients:
1 package stew meat
1-2 tbsps AP flour
Salt and pepper
3 potatoes, peeled and cubed
2 carrots, peeled and sliced
2-3 celery stalks
1 onion
2 small bay leaves
1 1/2 cups of beef broth.
1-2 tbsps Worcestershire sauce
Directions:
Add the stew meat to the bottom of your crock pot and toss with the flour, salt, and pepper. Add the rest of the ingredients.
Cover and cook on high 4-6 hours or low 8-10 hours.
Nutrition Information
Yield: 6 , Serving Size: 1
Amount Per Serving:
Calories: 317 Calories
Total Fat: 5.7g
Saturated Fat: 2.1g
Cholesterol: 50mg
Sodium: 244.1mg
Carbohydrates: 44.6g
Fiber: 4.3g
Sugar: 6.5g
Protein: 22.5g
All images and text ©
.
What's your favorite go-to crockpot creation?


FREE Recipe Binder
Are you constantly wondering what's for dinner?
When I don't meal plan I feel behind, and we usually end up ordering take out. This recipe binder will keep you organized and make life a little bit easier.