April Income Report
Things died down a bit this month compared to last month's $9505 income report. However, I was also able to take a week off to go to Mexico and have a lot more downtime to attempt to recharge my batteries. Here's the April Income Report.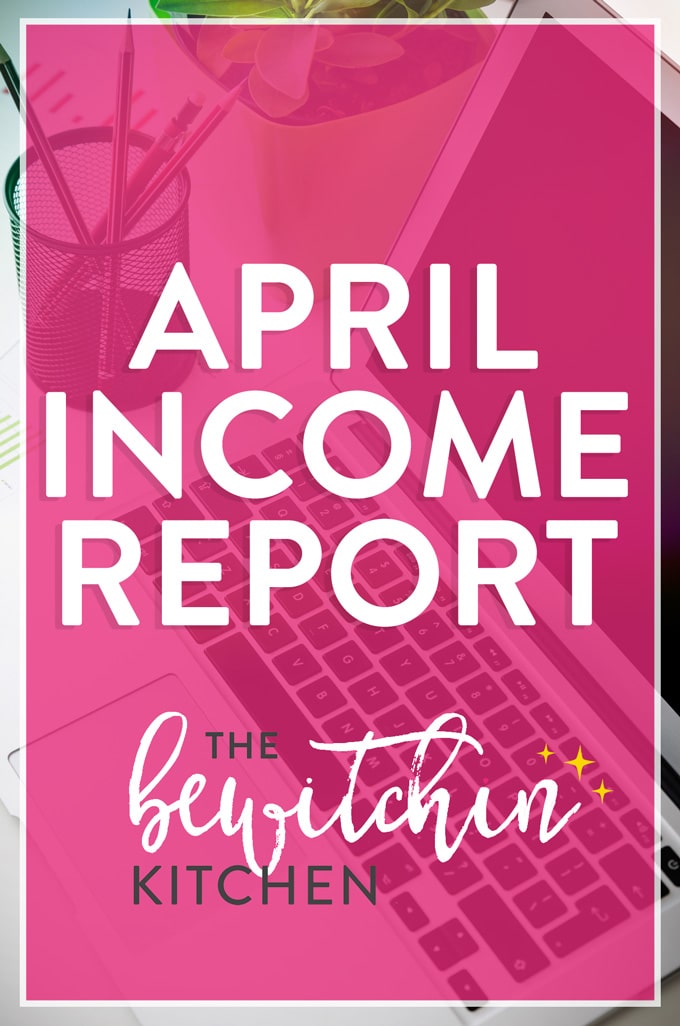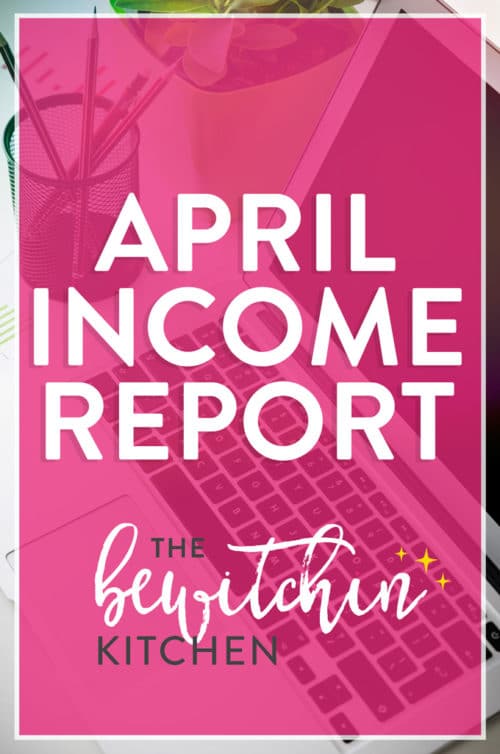 New Expenses:
Stellar lighting: I finally got the Diva Ring Light! I have been wanting one for 2-3 years now, and I decided to bite the bullet and buy it! I haven't been able to play with it as it arrived the day before I took off to Mexico and I've been sick for the two weeks I have been back. I can't wait to shoot some videos with it!
April Income Report
This post contains affiliate links.
INCOME
Everything is in Canadian dollars, all US currency was converted using the PayPal converter. All expenses are used for The Bewitchin' Kitchen. Any other businesses are separate. 
Sponsored Posts: $1000
Sponsored Social Media: $129.45
The Healthy Grail + Delish Dressings: $20.54
Shareasale: $0
AdThrive: $2444.30
Amazon: $0
BBTV: $41.03
Other affiliates: $99.35
Total Income: $3734.56
BLOG EXPENSES
Virtual Assistants: $1017.29
Supplies (Office supplies, supplies for blog projects, and groceries for recipe development): $103.70
Diva Ring Light: $424.65
Adobe Photoshop CC: $15.50
ConvertKit: $153.92
FlyWheel (Host): $161.81
CoPromote: $27.70
Instapage: $53.39
Gumroad: $13.69
Imagify Plugin: $6.65
Facebook + Pinterest Ads: $114.50

Total Expenses: $2145.73
This expense report does not include house bills, utilities, and data plan. 
Blog services that I've paid for and that I couldn't live without or have made a difference:
Tailwind, Buffer, Skyrocket Blog Pageviews with Google Analytics, Dominate The Search Engines with Webmaster Tools, CoPromote, Food Blogger Pro, CONQUER the Layers of Search Engine Optimization.