How I Made Over $9500 This Month (March Income Report)
I thought February was an amazing month (income report wise) but March topped it by a few thousand! So here's how I did it.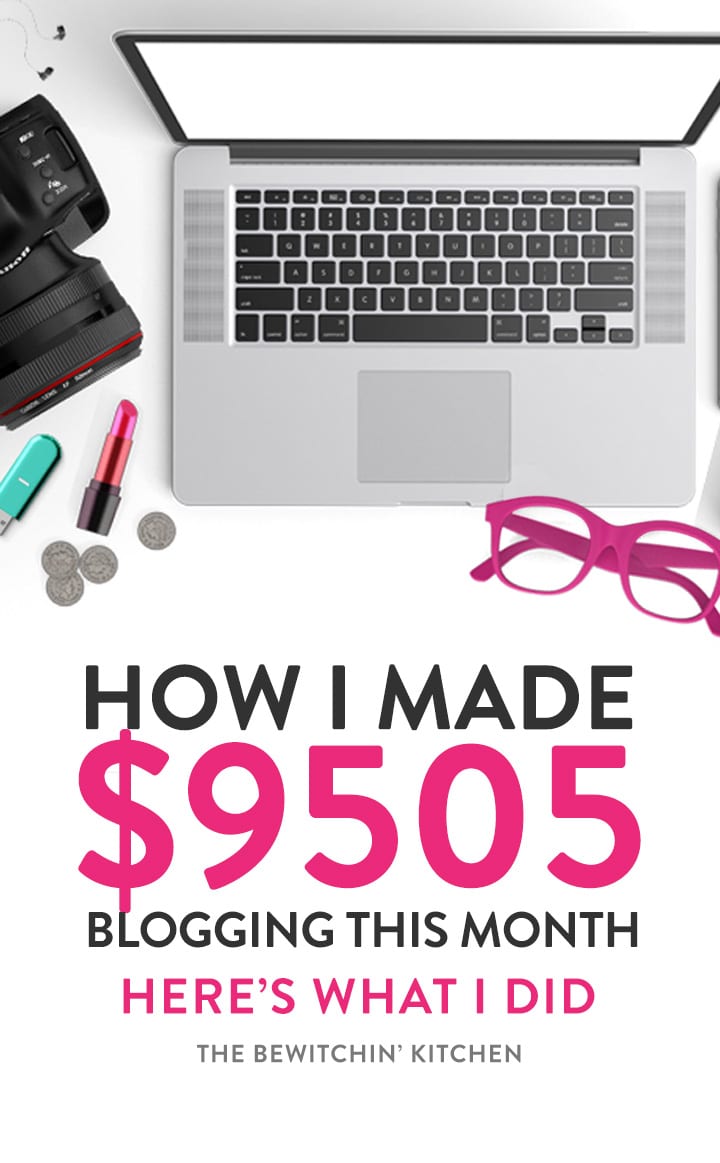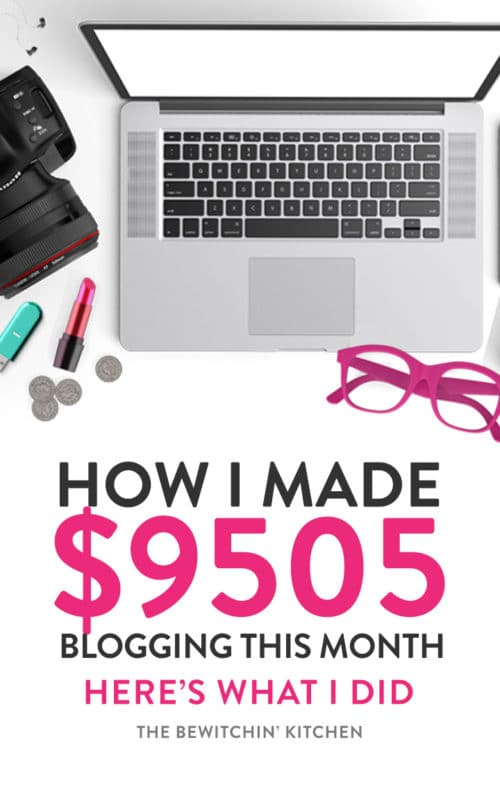 What you see are my income reports, my images, my writing. What you don't see: hours of work, the occasional tear, sacrifices, and not much sleep. When I have extra money, I put it into development and purchase courses to better myself (here are my favorite blogging courses). I am always working on the blog, it's always on my mind. I want to improve it, I have the strongest desire to make this into something big. I'm always on the search for new resources and education.
[clickToTweet tweet="How I made over $9500 this month (and how I did it). #incomereport" quote="How I made over $9500 this month (and how I did it). "]
New Expenses:
Google Suite: Since my new host doesn't offer email hosting, I switched everything over to Google Suite. It's a small expense and totally worth it.
Marketing Impact Academy 2.0: I've been following Chalene Johnson for years. I started following her for health, but as I evolved I followed her into business. I have been wanting to join MIA for 5 years now and I FINALLY had enough money saved to do it. I'm incredibly excited about this investment. It was pricey, but I can already tell it's worth it. MIA 2.0 is now closed for registration. 
Gumroad: I use Gumroad to manage my digital products (The Healthy Grail and soon to be released Delish Dressings & Vinaigrettes).
Instapage: Instapage is my landing page software. It's super easy to use and it makes beautiful landing pages!
INCOME REPORT
This post for the April Income Report contains affiliate links.
INCOME
Everything is in Canadian dollars, all US currency was converted using the PayPal converter. All expenses are used for The Bewitchin' Kitchen. Any other businesses are separate. 
Sponsored Posts: $
Sponsored Social Media: $
The Healthy Grail & Delish Dressings: $
Shareasale: $0
AdThrive: $
Amazon: $
BBTV: $
Other affiliates: $
Total Income: $
BLOG EXPENSES
Virtual Assistants: $617.97
Supplies (Office supplies, supplies for blog projects, and groceries for recipe development): $
Adobe Photoshop CC: $
ConvertKit: $
FlyWheel (Host): $
CoPromote: $
Instapage: $
Gumroad: $
Imagify Plugin: $
Facebook + Pinterest Ads: $

Total Expenses: $
This expense report does not include house bills, utilities, and data plan. 
Blog services that I've paid for and that I couldn't live without or have made a difference:
Tailwind, Buffer, Skyrocket Blog Pageviews with Google Analytics, Dominate The Search Engines with Webmaster Tools, CoPromote, Food Blogger Pro, CONQUER the Layers of Search Engine Optimization.