Baileys Buttercream Frosting
This Baileys Buttercream Frosting recipe is creamy, smooth, and my new guilty pleasure! This frosting spreads beautifully over cake and leaves a robust layer of icing that is dense and amazing. Using Baileys Irish Cream instead of whipped cream keeps it smooth but adds a bit of a bite, making this buttercream frosting my new favorite buttercream recipe!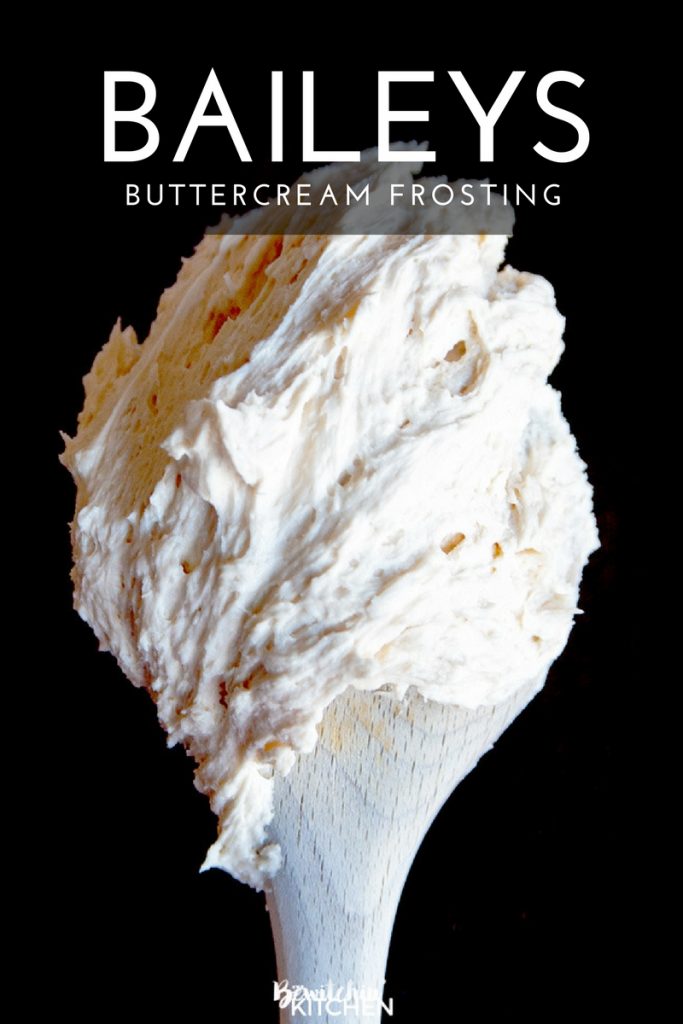 What is Baileys Buttercream Frosting
To put it simply, it's a cake frosting with a unique flavor. As the name implies, the ingredient that makes it different from your average frosting recipe is Baileys Irish Cream. This liqueur is made from cream, cocoa, and Irish whiskey. What's not to like about each of those individually…and when they are combined it's a match made in heaven.
The Irish Cream gives the frosting just a bit of a bite. A little more spice to the cream than a sugary frosting. Not so much that it takes away from what a unique cake frosting should be, but enough to make your party go'ers widen their eyes in their first bite.
Ingredients for this buttercream frosting recipe
The key ingredients here are really simple.
Butter
Powdered Sugar
Vanilla
Baileys Original Irish Cream
That's it! Super simple.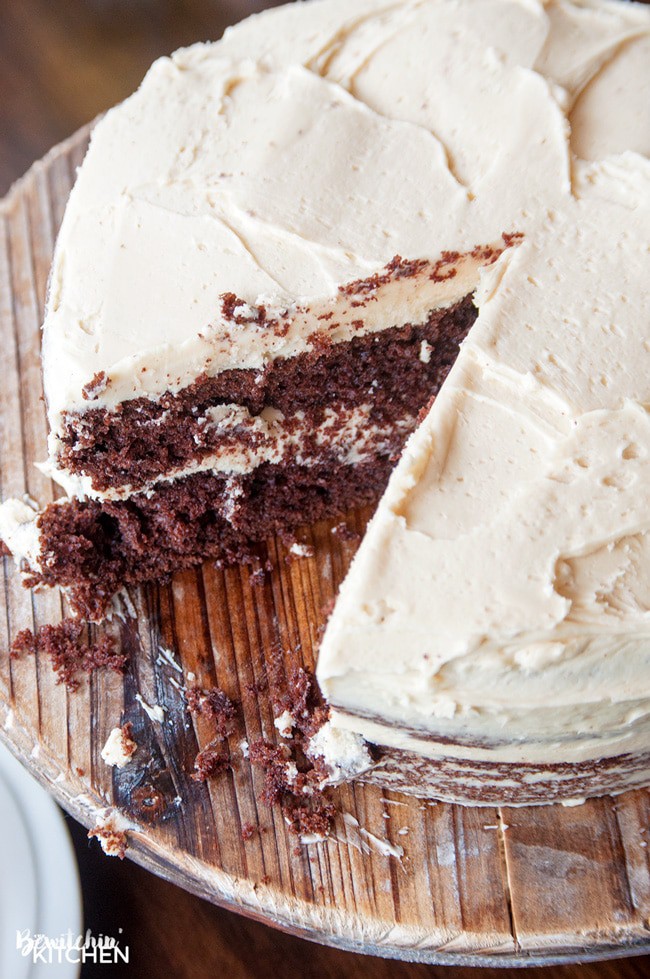 How to Make Baileys Buttercream Frosting Video:
I recorded myself while I was making the Baileys Buttercream Frosting, for those of us who need more of a visual step by step. I hope this helps!
Frequently Asked Questions
Can I make this recipe ahead of time?
It is best to use this buttercream frosting immediately, but it is possible to make it ahead. Store it in an airtight container in the fridge and it will keep for at least 48 hours. You will need to remove it from the fridge and bring it to room temperature before spreading it on your cakes. It's helpful to also fluff it up with a mixer just before application.
How much Bailey's Liquor is too much?
You can create consistency issues if you use too much of the Irish Cream. Even though you may be tempted to booze it up a bit more, my recommendation is to keep it to a 1/4 cup or less. That will allow the icing to maintain a thick creamy consistency.
Should I feed Baileys Buttercream Frosting to kids?
The total alcohol in this recipe is fairly small. 1/4 cup of a whiskey mix that is 17% alcohol by volume. However, there is no major chance for evaporation of the alcohol because there is no heating of the frosting. So my recommendation for kids is to use a different buttercream frosting recipe like this rainbow swirl frosting.
Is this frosting pipeable?
Yes! The key is to ensure you have the right consistency. If your mix is too soft you can add a bit more powered sugar. If it's too thick, you can add a small amount more Baileys to thin things out.
Other buttercream recipes you'll love:
White Chocolate Buttercream Frosting
Strawberry White Chocolate Buttercream Frosting
Peanut Butter Cream Buttercream Frosting
Rainbow Swirl Buttercream Frosting
Baileys Buttercream Frosting
Creamy and delicious Baileys Buttercream Frosting
Servings 24
Calories 142kcal
Ingredients
1 cup softened butter
3 cups powdered sugar
1/4 – 1/3 cup Baileys Irish Cream dependant on the strength you want
1 tsp vanilla extract
Instructions
In a medium bowl use a mixer (or hand mixer) to beat butter and sugar. Start on a slow speed and work your way up. Beat until fluffy – about two minutes.

Scrape the bowl, add 1/4 cup of Baileys and vanilla.

Turn the beater to high and let it whip up for 4 minutes. You may need to pause and scrape the bowl a few times.

Taste the Baileys Buttercream Frosting and test the strength. If you want it a little more boozy add an extra two tablespoons. Whip for another few minutes.
Nutrition
Serving: 1g | Calories: 142kcal | Carbohydrates: 16g | Fat: 8g | Saturated Fat: 5g | Cholesterol: 20mg | Sodium: 67mg | Potassium: 2mg | Sugar: 15g | Vitamin A: 235IU | Calcium: 2mg
Follow On Pinterest
Follow @bewitchinkitchen On Pinterest for more delicious recipes!
If you like this recipe, please share it with your friends. I have a handy dandy Pinterest ready image below.